This morning Joe McHugh on VideoCelts wrote an interesting article on the different approaches to leadership emanating from Ibrox and Celtic Park.
Joe compared the recent statement from 'the' Rangers Managing Director Stewart Robertson regarding the perceived injustices at Ibrox to Lawwell's own handling of questionable decisions regarding Celtic.
I won't go into the article too much. You can read it for yourselves here.
You can't argue with the balance and evidence presented, it doesn't show Peter Lawwell in a good light but what is clear to me is 'the' Rangers have gone on a media offensive in the last few weeks. Victory at Celtic Park has seen this approach ramped up.
Stewart Robertson has been just as mute as Peter Lawwell over the last few years never mind weeks and suddenly we have this statement released on the club's website.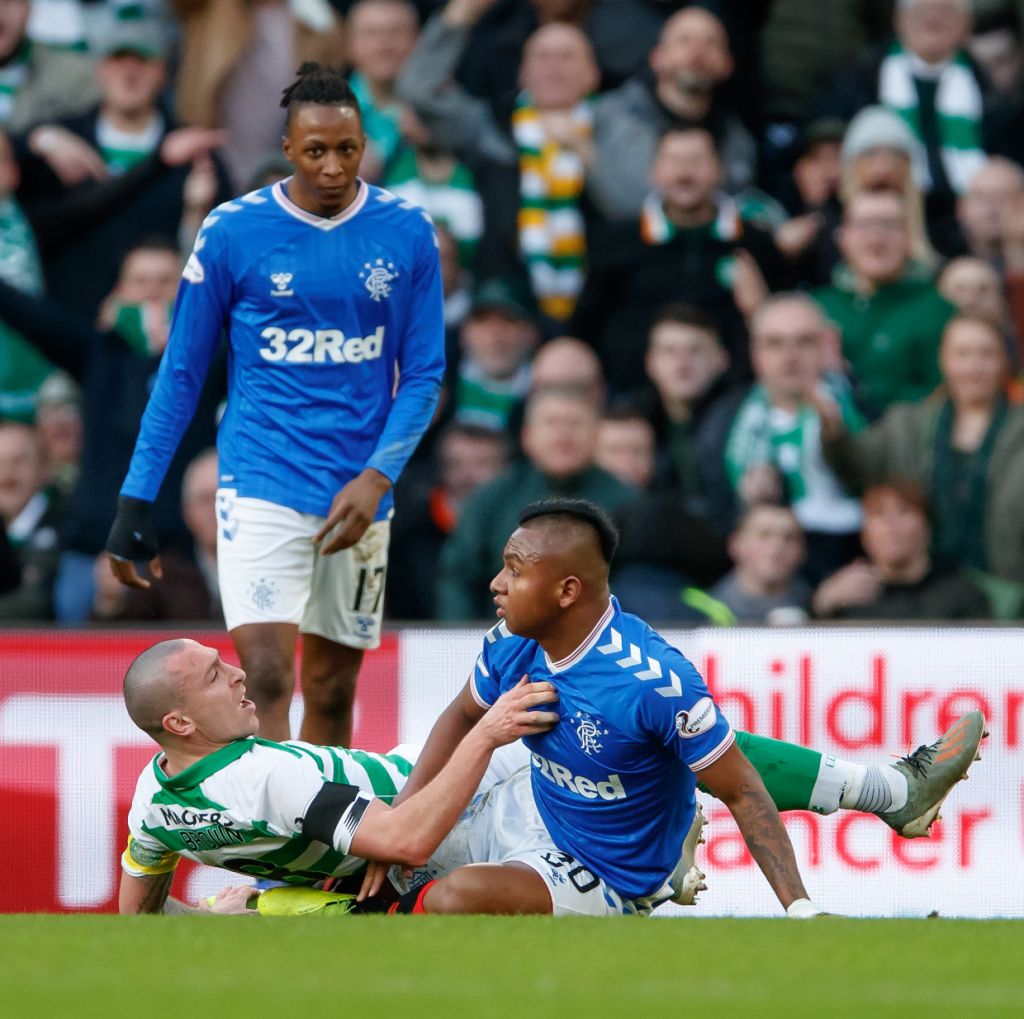 "In this month (December) alone, Rangers (sic) has suffered from three glaring errors in key matches. On 4 December at Pittodrie the referee failed to see Alfredo Morelos had been fouled inside the box and awarded a free kick outside the penalty area. The referee apologised to Steven Gerrard after the match but the damage had been done and Rangers (sic) had to settle for a 2-2 draw and the loss of two points.
Then, just four days later at Hampden, Rangers (sic) lost the Betfred Cup final when the officials failed to see that not just one, but three players were clearly offside when the only goal of the final was scored.
On Sunday, during the final game before the January break, the referee and his assistants awarded a goal even though the ball had been deflected into Allan McGregor's net off a hand of an opposing player. That goal should never have stood and would undoubtedly have been overturned had VAR been in use.
A number of other incidents, including the clear foul by Julien on Alfredo Morelos as he attempted to break clear, were also missed. Instead, and inexplicably, a foul was given against Alfredo. There can be little doubt Alfredo is singled out for special attention, on and off the field of play. Indeed, some of the things said and written about him leave a lot to be desired and do nothing to suggest Scottish football is the most welcoming of environments".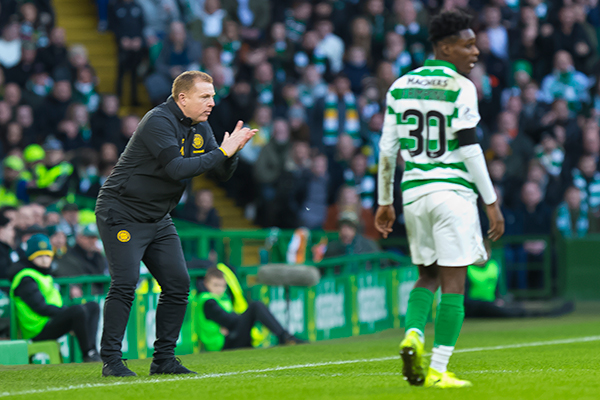 As much as it's difficult to argue with Joe's article you could easily pick holes in the Managing Director's statement but again you don't need me to do that and it's not the point.
What strikes me is this seems part of a concerted effort to create an old fashioned siege mentality at Ibrox. It is clear they are well aware that marginal gains could be the difference in this league title battle. They are planning to get any advantage by fair means or foul and Celtic do need to be aware of this. This is joined up thinking at Ibrox. All departments are being manoeuvred into casting 'the' Rangers are a club being wronged.
Kilmarnock would have every right to respond by say 'aye but Morelos was offside when he scored against us last week and that was the only goal of the game" and Celtic could point out that Kevin Clancy denied them not one but two stonewall penalties in the 1-1 draw at Easter Road in September. Swings and roundabouts.
The Rangers are using an old routine from the playbook Alex Ferguson used at Aberdeen and at Manchester United.
First you turn all that negativity into something positive that you can use to your advantage. To do that you must find a negative from outside your club. Has another team or member of the press been negative about your players? Have you got into major flashpoints with the opposition? Has your team been unfairly punished by those in charge, have decisions gone against you? You can from there you use these negatives and use them to galvanise the team and project them in the media to suit your take on things. Drill into the players that everyone is against your team. No one like us we don't care comes to mind.
Even in victory if there are any perceived injustices, continue to probe and project that image to the outside world.
Odsonne Edouard's handball comes to mind. It's rare for players, managers and certainly for managing director's to raise such issues in the time of a big win, but if you are fostering a siege mentality then no quarter is given. You go after all perceived injustices not just when you lose or draw. It has to be relentless.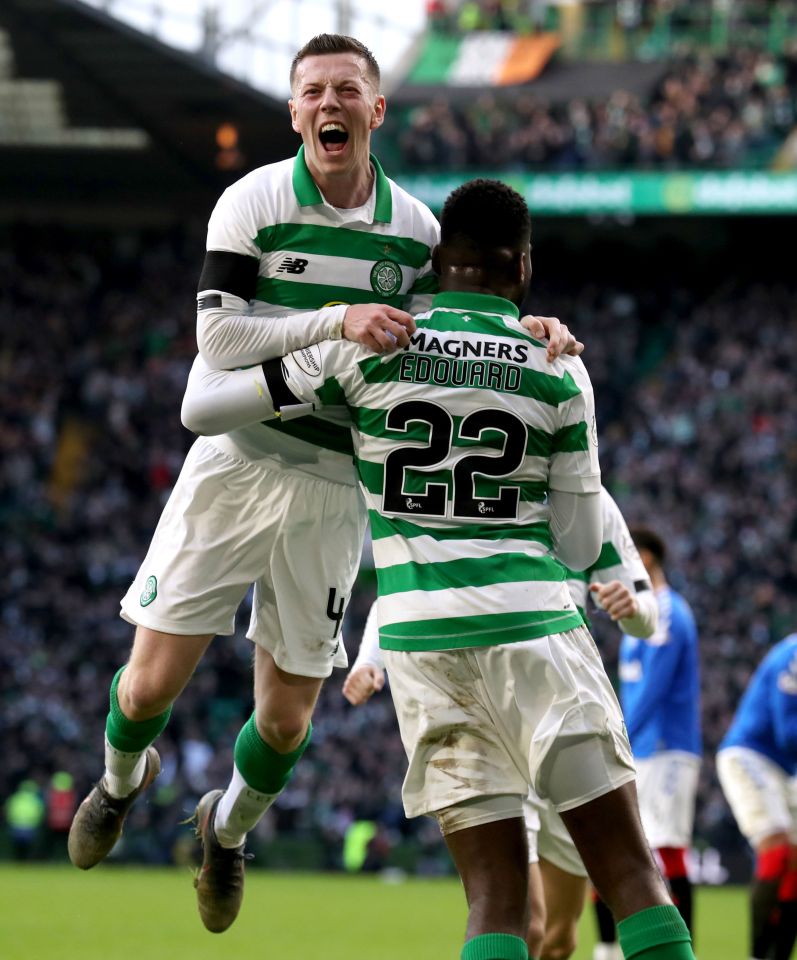 You get you manager and senior players on board. Steven Gerrard and the constant calls for a VAR system to be introduced puts pressure on officials whilst at the same time showing that you just want help for them, it's not really their fault they just don't have the tools at their disposal. Like an iron fist in a velvet glove. It's clever, orchestrated and it's happening.
This gets your senior players on board as it excuses their own frailties and errors, they in turn feed into the younger players in the squad, letting them know just how disgraceful everyone outside the club is and how important it is to 'show them'. As the most respected and established players in the squad, they have a huge influence in the dressing room and their support adds credibility to that ultimate goal. It's wise, it makes the player feel valued-that they are part of the bigger club picture not just a part of eleven players on a Saturday.
That goes from the first team, down through the squad, fringe and young players all feel part of it. Most players want their manager to believe in them and will project whatever image allows them to feel the man in charge sees value in their contribution.
Media manipulation is the biggest part and with social media it's easier to get a message out there, it's even easier if your PR man knows where a few skeletons are buried and can gently encourage a story or six to slip into mainstream media. A few freelancers with the right connections can also help and we've seen that over the last few days too. That way even if you are not asked to give your views by direct questioning you can get the message out there.
Defending your players in public whatever they have done is another part of getting that siege mentality up and running it's vital you keep your views of your players as positive as possible. If you back them to the hilt you can create that 'them and us' environment that you need. If someone has a go at one of your players, such as an opposing player or manager or your player makes throat slitting gestures or say Gangster style shooting celebrations to the opposition supporters, then defend your charge to the maximum. These players are the foot soldiers and if you want them to be loyal to you, you must be loyal to them.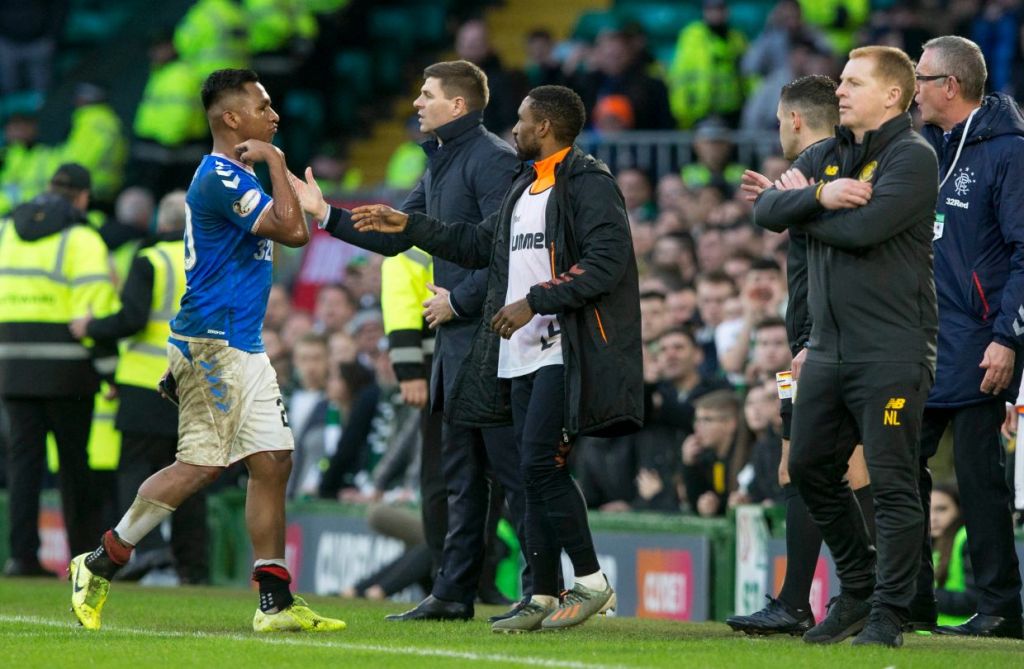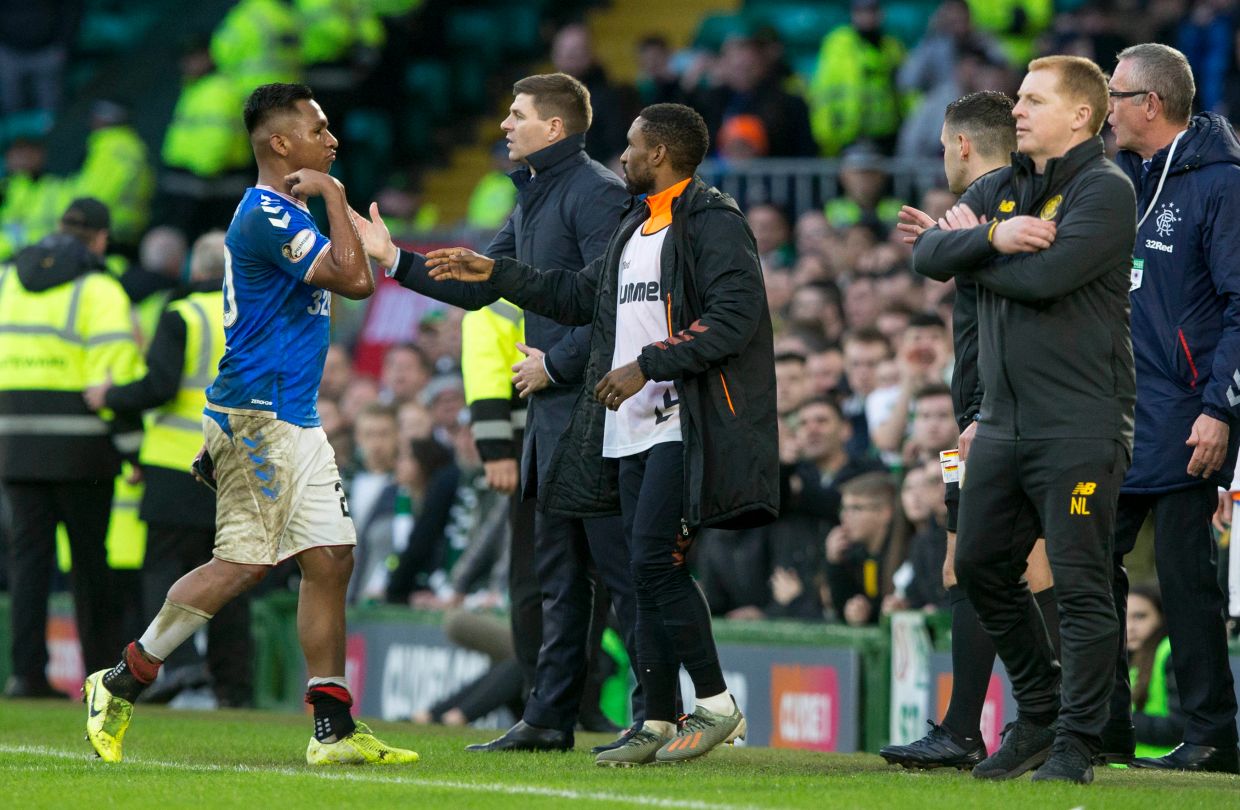 The idea in all of this is to circle the wagons. Put the element of doubt and fear into officials, opposition clubs and of course the media. This siege mentality approach makes them wary and makes them hesitate when it comes to any negativity towards 'the' Rangers.
Recent media stories and Stewart Robertson' own website statement shows 'the' Rangers intend calling out what they can – with their own slant of course.
They want it to be reported as they want it broadcast and from as many media angles as possible. They intend to try and control all of this and one thing I certainly agree with from Joe's VideoCelts article, is that the approach of Peter Lawwell to keep his own counsel in such maters will no longer work. What Joe doesn't say is that Celtic pay Lawwell around ten times what Robertson gets paid at Ibrox to lead their respective clubs.
This fight is about to get dirtier and viler as the title race hots up. For Celtic this is nine in a row, for the Ibrox club this is about their very existence. They are gambling everything on this, it will be far from a fair and sporting fight from now on in. It becomes particularly worse as they now smell blood. They sense a genuine opportunity after their win on Sunday.
We will need to fight fire with fire. What could be construed as the dark arts, as the manipulation of officials' opponents and of course the mainstream media needs to be met head on.
The Alfredo Morelos story of the last few days smacks of that siege mentality. Celtic have released a feeble response of sorts but doesn't have the weight of Peter Lawwell's name behind it. The media have run with this story and Celtic's reputation is being sullied.
The 'Rangers' appear not to have contacted Celtic. I've seen no evidence of a Police complaint. I haven't seen any evidence of this slur on Celtic being backed up with any proof at all. In the absence of evidence and with the name of the club being dragged through the mud then Celtic need to respond strongly.
Legal representation on this matter should be taken up and 'the' Rangers should be challenged to provide the evidence from which they've made their claims or face the legal consequences and this needs to be done publicly. While it's not the Ibrox club appear to have control of the narrative.
That video incidentally appears to have originated from the Press Box at Celtic Park and senior reporters at ITN and the like seem to have been happy to claim that there was racist comments in it when there clearly aren't. Celtic's reputation has suffered world-wide damage as a result and the Celtic support (or customers to Lawwell) have been defamed.
The Celtic support fought the Same Club Myth while Celtic did nothing. It was supporters who put their hands in their pockets to crowd fund the newspaper advertisement that clearly stated that the subsequent matches between Celtic and the new club would not be Old Firm matches because Rangers had died.
It was Celtic supporters who funded the legal fees for the Res 12 four when Lawwell and his puppets shamefully did nothing other than let the support down.
Now it's the Board's turn to stop up to the plate and earn their huge wages.
From now on we as a club have to pull together. The boardroom, coaching staff, players and supporters and face this front and respond robustly. When the club is wronged we need to call it out.
Celtic cannot sit on their hands as 'the' Rangers orchestrate the media narrative. Defending Celtic must start today and it needs to come from the top and that means you Peter.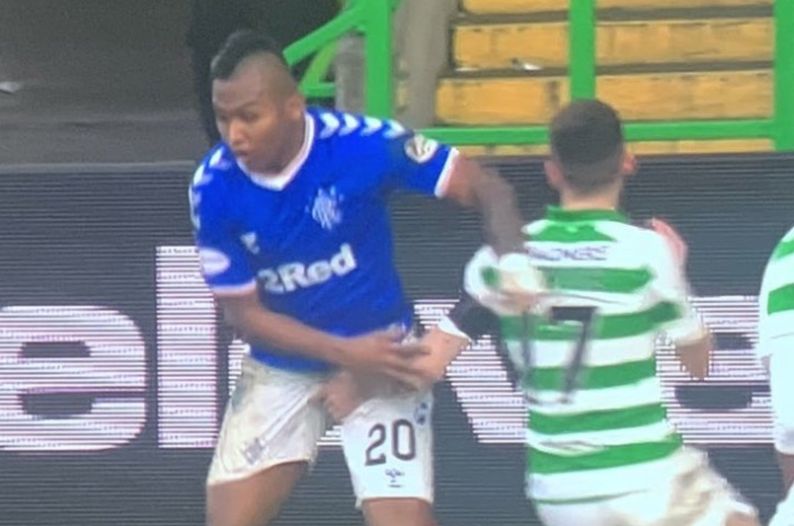 Yesterday the Daily Record had their own VAR panel and it was astonishing reading. The Rangers should have had about three penalties and Celtic should have had three sending offs including Ryan Christie who has now been cited by the SFA for man-handling Morelos. Celtic said they were astonished and will defend the midfielder. The rest of us weren't surprised in the least.
"We are absolutely astonished at this decision. Clearly we will defend Ryan vigorously," A Celtic spokesperson told the Media, as reported by Scottish Sun.
From the Scottish FA Website…Fast Track Notice of Complaint | Ryan Christie, Player, Celtic FC
Tuesday 31 December 2019
Fast Track Notice of Complaint | Ryan Christie, Player, Celtic FC
Player: Ryan Christie, Celtic FC
Match: Celtic FC v Rangers FC
Date: Sunday 29 December 2019
Competition: Scottish Premiership
Disciplinary Rule allegedly breached: Disciplinary Rule 200: Where any one of the sending off offences of (A1) serious foul play, (A2) violent conduct, and (A3) spitting at an opponent or any other person is committed by a player at a match, but that sending off offence was not seen by any of the match officials at the time that it was committed, the mandatory suspension for that sending off offence as provided for in Annex C of the Judicial Panel Protocol shall be applied to the player.
Any Fast Track Notice of Complaint alleging a breach of this Rule shall be Determined by a Fast Track Tribunal subject to the provisions of Section 13.
Hearing Date: Monday 6 January 2020
NOTHING about Kent, Morelos or the reserve goalkeeper running up to the Jock Stein stand to tell their goalkeeper to go down. "Absolutely astonishing' right enough.
Niall J