Hearts! A team of tradition and legend and great players – but of considerable underachievement, bedevilled with awful Directors (if you think Celtic's are bad, try some of theirs!) who have managed over the years to be incompetent, dishonest, self-interested, greedy, weak and in at least one case, sheer barking mad.
Their achievements since 1875 are 4 League Championships, 8 Scottish Cups and 4 Scottish League Cups (compared with our 51, 40 and 19) which is not very great for a team of the Capital who in the 1930s attracted bigger crowds than either Celtic or Rangers and positively dwarfed those of Hibs and anyone else.
But they have been hamstrung by incompetent leaders (it is perhaps no coincidence that vote-hunting politicians are always happy to link themselves to Hearts) and in particular they have lacked the ambition to open negotiations with the Scottish Rugby Union to share Murrayfield. One hears a lot of stuff about Edinburgh not really being a footballing city. Nonsense! It would be if Hearts decided to make it one.
Their supporters are certainly a lot more bitter than anyone else's, but then again, they have a lot to be bitter about. On at least three occasions they could have won the Scottish League on the last day, but blew up. In 1959, they lost to Celtic at Parkhead, a result which gave the League title to Rangers who had crumbled to relegation threatened Aberdeen that day and thus Celtic won the League for Rangers (barely believable but true), in 1965 when Billy McNeill was heading Celtic to glory against Dunfermline in the Scottish Cup final, Hearts simply had to prevent Kilmarnock from winning 2-0 at Tynecastle if they were to win the League. Final score – yes, you've already guessed it – Hearts 0 Kilmarnock 2, and then of course there was 1986 and Albert Kidd.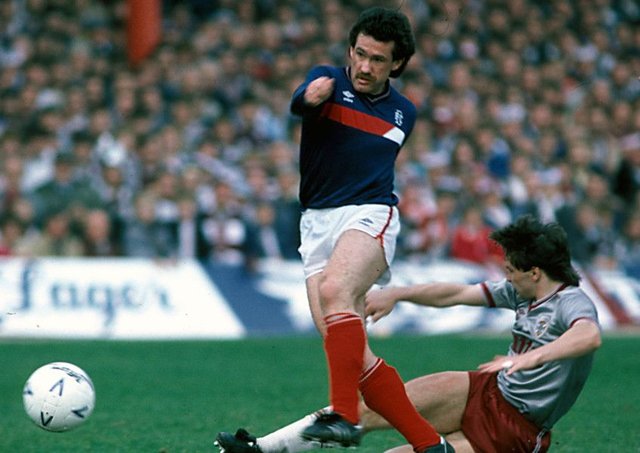 Does this explain their particular bitterness to Celtic? Possibly, but my own feeling that that it was Willie Wallace rather than Albert Kidd who caused it all. Willie Wallace signed from Hearts in December 1966, and then went on to win the European Cup for the green and whites.
That didn't go down too well at Tynecastle and it was shortly after that that Hearts supporters began to sing songs about guarding walls and what their old man used to wear – ludicrous for someone who lived in Gorgie or Dalry! Before that, there had been rivalry, yes, but never the irrational hatred that permeates Tynecastle these days.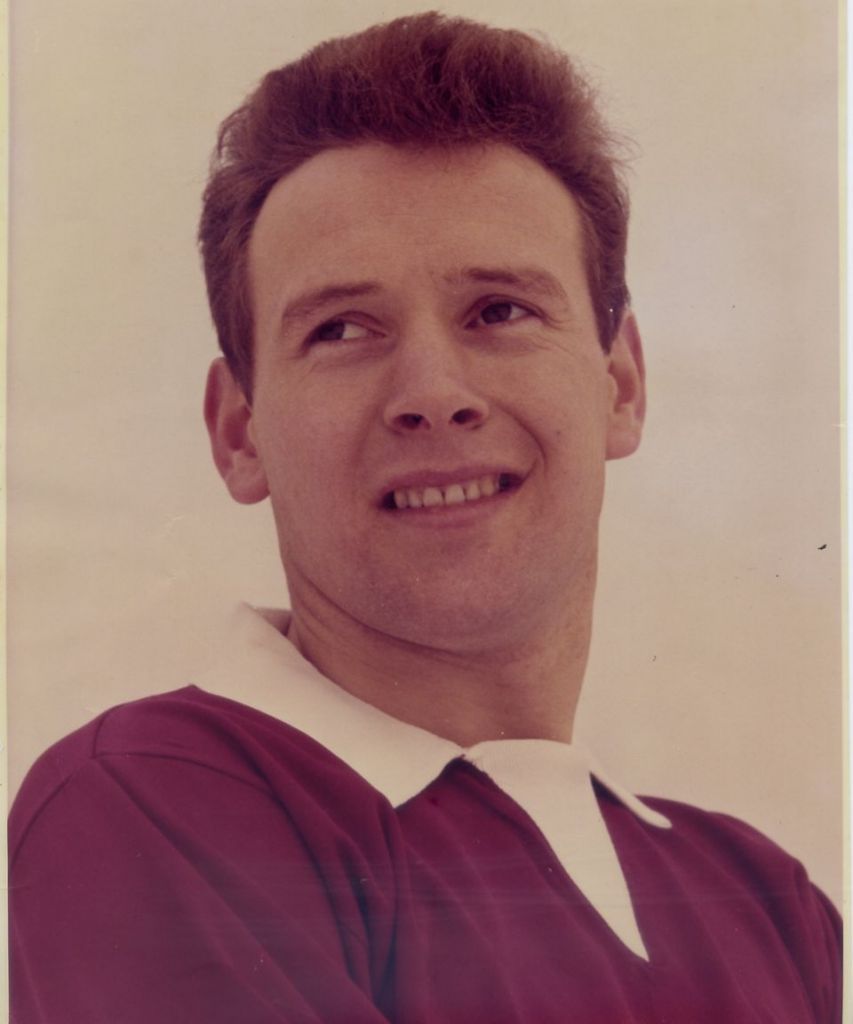 Hearts had a fine spell in the League Cup between 1954 and 1962 when Tommy Walker was Manager and Willie Bauld and Dave MacKay were around. They won the trophy four times, but since then their record has been poor. They have been to the Final three other times, the last time being 2013 when they lost to St Mirren.
The ancient rivalry returns soon. Tynecastle on Saturday night in the League and then Celtic Park before many thousands (we hope) two weeks later in the League Cup. The teams have met 23 times before in the 75 years of the League Cup, and Celtic have won 16 and lost 7. One was actually a draw in 1989/90 but Celtic won the penalty shoot-out.
The first 12 games were in 6 seasons, if you get my meaning for they were played when the League Cup was in sections. 9 games have been played at Celtic Park, 11 at Tynecastle, 2 at Hampden and 1 at Murrayfield. Oddly enough there was never been a Celtic v Hearts final in the Scottish League Cup.
The results are (Celtic scores first) as follows. CP=Celtic Park, T=Tynecastle

1954-55 CP 1-2 T 2-3 Hearts went on to win the League Cup

1962-63 CP 3-1,T 2-3 Hearts went on to win the League Cup

1964-65 T 3-0, CP 6-1

1966-67 T 2-0, CP 3-0 Celtic went on to win the League Cup (and everything else!)

1970-71 T 2-0, CP 4-2

1975-76 T 0-2, CP 3-1

1976-77 Hampden semi final 2-1

1977-78 Hampden semi-final 2-0

1989-90 T 2-2 aet (Celtic won 3-1 on penalties)

1992-93 T 2-1

1996-97 T 0-1 aet

2000-01 T 5-2 aet Celtic went on to win the League Cup

2007-08 CP 0-2

2009-10 CP 0-1

2014-15 CP 3-0 Celtic went on to win the League Cup

2015-16 T 2-1

2018-19 Murrayfield semi-final 3-0. Celtic went on to win the League Cup
There are some fine games there. I recall with horror the two games in the 2000s when Hearts won at Celtic Park – the one in 2009 in particular when Georgios Samaras turned away in triumph prematurely… but the ball hit the post! – The one at Murrayfield was a fine one and should be watched by those who (unaccountably) don't like Ryan Christie (and while you are at it, have a look at the final that year as well!).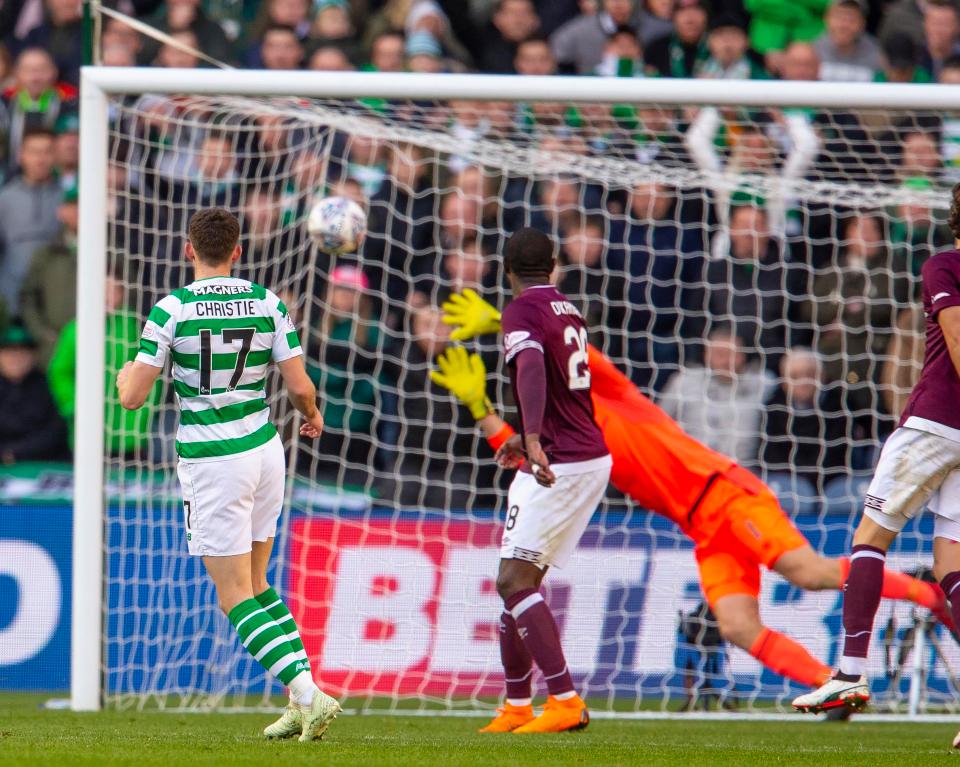 Possibly the most significant Celtic v Hearts League Cup tie, however, was that of the first game of the 1962/63 season when Bobby Murdoch made his debut and scored an early goal. And what about 1964/65 season when after an awful 0-0 with Partick Thistle, Celtic went to Tynecastle and suddenly turned it on?
And the return game at Celtic Park when Hearts were simply played off the park? And of course the Lisbon season all started at Tynecastle on one of the worst days of weather I have ever watched a Celtic game. And the date wasn't in January or February – it was 13 August!
And two other things. Don't anyone ever say to me that this is "just" the League Cup, and I wonder if anyone can tell me the name of the only man who has won a Scottish League Cup winners medal with both Hearts and Celtic?
David Potter