PREDICTABLY enough UEFA today fined Celtic for the disturbances at the AIK game in Stockholm after flares were set off inside the away section and objects appeared to have been thrown from the supporters in that section, which was reserved for Celtic Supporters.
However the club argued that AIK had allowed ultras from AIK's local rivals to infiltrate the away section and had altered UEFA and the home club ahead of the match that they believed that this was the case.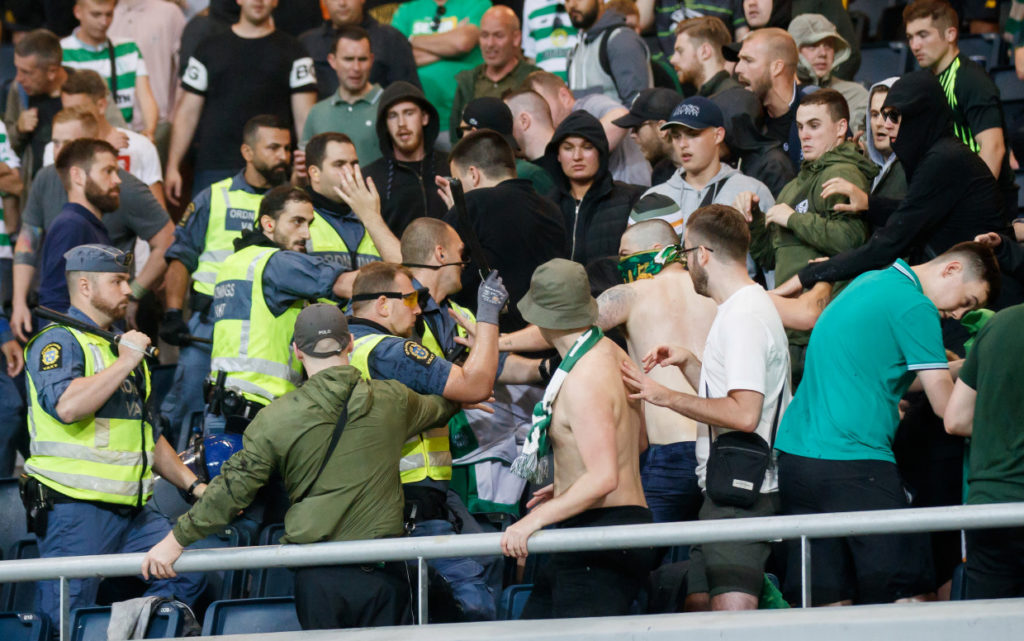 But UEFA have issued an £11,000 fine for the incidents and it has to be said this is not the first time that Celtic fans have cost the club money by their fixation with these flares. Fans in the Celtic section were seen throwing cups containing liquid during confrontations with the Swedish security and Police, although it has to be noted that in the same evidential videos it was clear that the trouble seemed to have kicked off after the actions of the security and police and not the supporters, whether they were Celtic Supporters or locals.
AIK were hit with an £8000 fine for Stairways blocked but have escaped any UEFA punishment for the racist abuse directed against Celtic players after Celtic scored their fourth goal of the game. Celtic later released their excellent Access All Areas video and unfortunately the disgraceful racism was not picked up until it had been released publicly.
Celtic immediately withdrew the video and AIK launched an internal probe as they sought to identify and ban the culprits. This investigation is ongoing.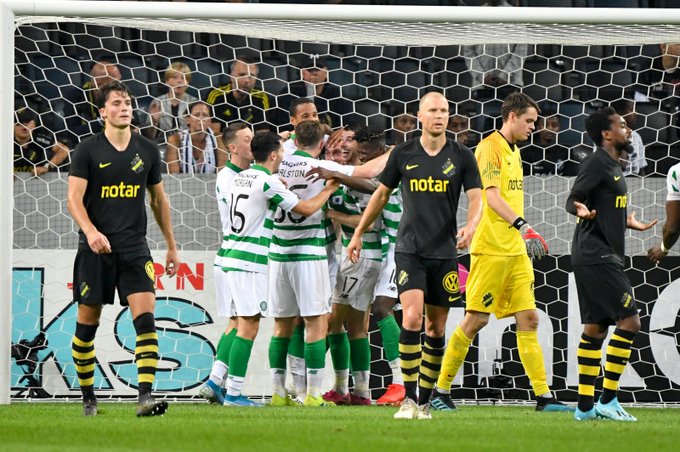 Had UEFA acted the Swedish club would have been looking at a similar punishment that UEFA have been dishing out to the Rangers this season for their fans racist chanting.
The UEFA statement today reads as follows and can be viewed HERE
.
"Setting off of fireworks – Art.16 (2) of the UEFA Disciplinary Regulations (DR).
"Throwing of objects – Art.16 (2) DR.
"The Control, Ethics, Disciplinary Body has decided to fine Celtic FC €12, 500."
ALSO ON THE CELTIC STAR…
'Let them scoff and jeer. Celtic will yet win to their proper position by their merits and those who scoff today will one day have to applaud,' John Glass…see HERE.
The only slight bit of disappointment was that we didn't win the game,' Lenny…see HERE.
Tricheur means Cheat – Will UEFA take action against Rennes keeper and blundering referee?…see HERE.
Don't miss the Definitive Player Ratings from Sandman and as usual they are outrageously funny…
Sandman's Definite Ratings -'Go on and rustle them up a bit, son,' Lenny didn't mean execute their skipper…see HERE.
'Celtic are deserving of a great deal of praise for last night's performance,' David Potter…see HERE.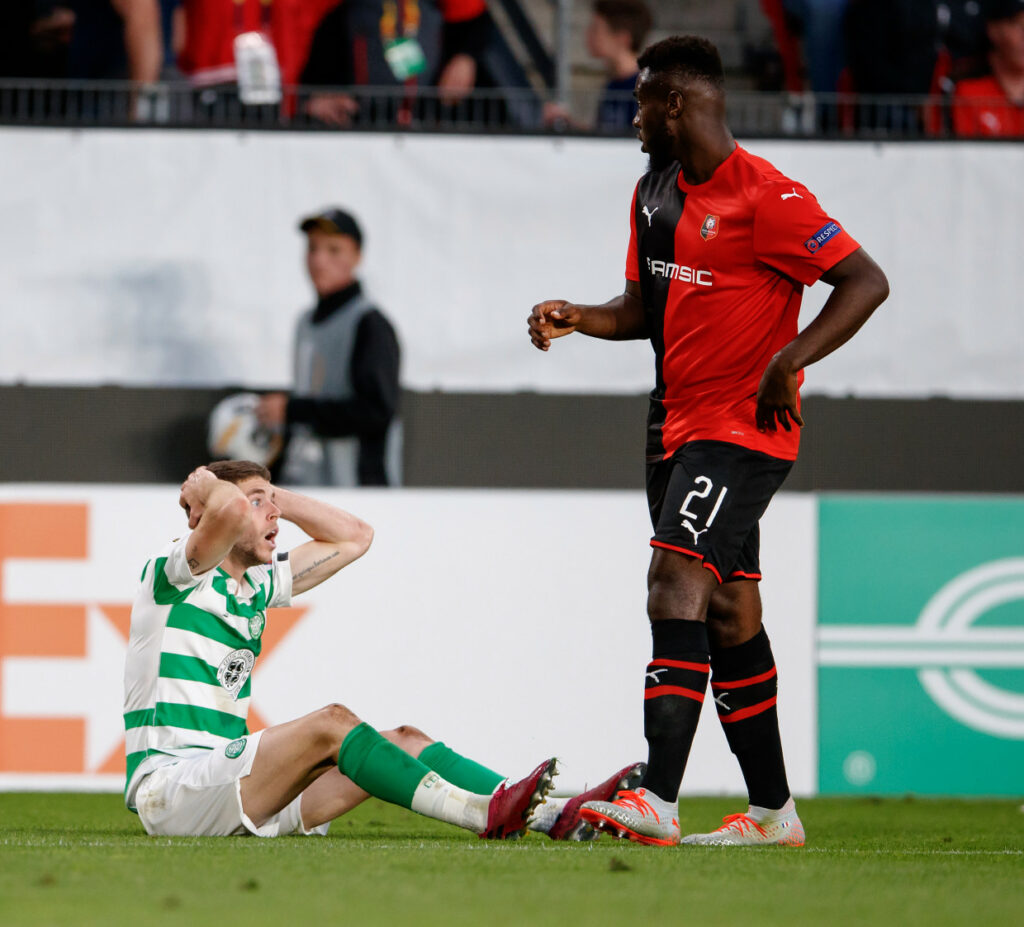 'I thought it was a stonewaller so there's a sense of frustration,' Ryan Christie…see HERE.
Lenny wants VAR in Europa League after Spanish referee makes wrong calls…see HERE.
Honours Even – Celtic Frustrated By Spanish Referee under Rennes' Blood Red Sky…see HERE.