CELTIC have probably had more Scottish Cup encounters with "the Bully Wee" than they have had with most teams. Glasgow's East Enders (yes, yes, I know they now live in Cumbernauld, but they spent most of their existence at Shawfield) have met 25 times in the Scottish Cup and they have beaten us 5 times while we have won 13 and there have been 7 draws.
Oddly enough although they have beaten us 5 times, they have only put us out of the Cup 4 times. How so? In the first ever Scottish Cup tie between the two of them, Clyde won 1-0 at Barrowfield Park on 24 November 1888 – but Celtic protested that the game finished in darkness, the delay being caused by Clyde having to change their footwear – the wrong kind of studs, one imagines – and taking too long about it! The SFA, as ever a body of probity and honour, upheld Celtic's appeal and ordered a replay at Celtic Park on 8 December. Celtic then won 9-2!
There have been 2 Scottish Cup finals between Celtic and Clyde. The first was at Ibrox on 6 April 1912 when Celtic landed their 8th Scottish Cup on a windy day a few days before the unsinkable ship the RMS Titanic set sail on her maiden voyage. Jimmy McMenemy scored in the first half with the wind, and Patsy Gallacher in the second half against the wind, and Celtic should have had two penalties when Jimmy Quinn was brought down, but 2-0 it was.
The other Scottish Cup final was a far less happy occasion – again a windy day this time at Hampden on 23 April 1955. Celtic were leading 1-0 with a good goal from Jimmy Walsh but could not get the second goal against the wind which would have killed the game, and the inevitable happened with goalkeeper Johnny Bonnar making a hash of a simple corner kick.
In heavy rain, Clyde won the replay on Wednesday 27 April with a goal scored by Celtic-supporting Tommy Ring, who was duly shunned by the rest of his family for doing so!
We have been twice to Broadwood to play Clyde. The more recent one we all recall with horror on 8 January 2006, but the previous year was a happier occasion when we won 5-0 with 2 goals from Stan Varga, and one each from Stilian Petrov, Craig Bellamy and Alan Thompson.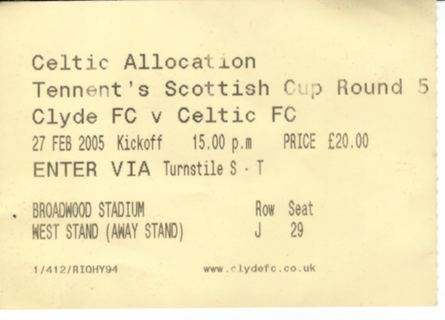 The two other times that Clyde have beaten Celtic were in 1910 and 1958. In 1910, they beat Celtic, without Sunny Jim Young, Jimmy McMenemy and Charlie Shaw 3-1 in the semi-final at Shawfield. Shaw's replacement was an eccentric Welshman called Leigh Roose who famously ran out to congratulate the Clyde player who had scored a goal against him.
Sadly the same player was killed in World War One.
In 1958 Clyde won 2-0 at Celtic Park in a game that should have been played at Shawfield, but the venue was changed because of a wall collapsing at a League game between the two sides a few months earlier in which one fan was killed and several injured.
Four times Celtic have beaten Clyde in the semi-final. In 1909 at Celtic Park Jimmy Quinn and Peter Somers scored in a 2-0 win in a replay, in 1937 the 2-0 win was achieved by Jimmy McGrory and an own goal, in 1956 Jim Sharkey and Mike Haughney (with a penalty) scored in a 2-1 win, and in 1967 in a replay Bertie Auld and Bobby Lennox did the needful.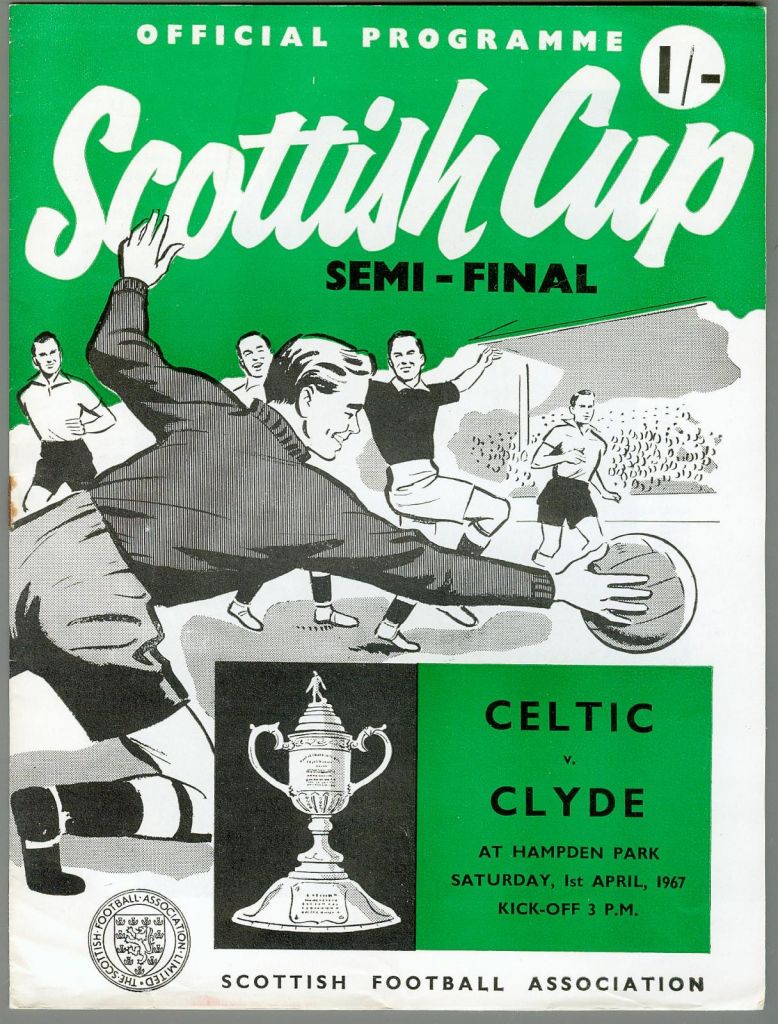 We struggled against them in 1969, Ronnie Simpson injuring himself in a clash with a man called Jimmy Quinn, a Celtic player on loan with Clyde and grandson of the great Jimmy Quinn.
Tommy Gemmell took over in goal and we held out for a 0-0 draw on a frozen pitch before winning the replay. And talking about struggles – the two games in that awful year of 1993 were painful in the extreme and a case could have been made for saying that Clyde were the better team in both games, especially the first one played at Douglas Park, Hamilton because of problems with Clyde's ground. But we do not like to talk about 1993!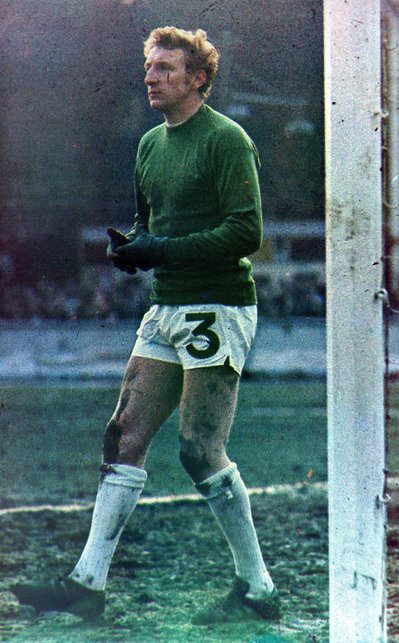 Clyde have won the Cup on three occasions in 1939, 1955 and 1958. After they won the Cup in 1939 beating Motherwell in the final, the Cup was next competed for in 1947, so Clyde could claim to have been the Cup winners for eight years! In between their two successes in 1955 and 1958, they were relegated in 1956 and promoted again in 1957. They are a very unusual club, are Clyde! Danny Lennon, one tie player with Raith Rovers and manager of St Mirren is now Clyde's manager.
Celtic must not under-estimate this small club with a great Scottish Cup tradition,
1888 Clyde 1 Celtic 0 (Celtic protested); Celtic 9 Clyde 2
1907 Celtic 2 Clyde 1
1909 Clyde 0 Celtic 0; Celtic 2 Celtic 0 (semi-final)
1910 Clyde 3 Celtic 1(semi-final)
1911 Celtic 1 Clyde 0
1912 Celtic 2 Clyde 0 (final at Ibrox))
1914 Clyde 0 Celtic 0; Celtic 2 Clyde 0
1937 Celtic 2 Clyde 0 (semi-final at Ibrox)
1955 Celtic 1 Clyde 1; Clyde 1 Celtic 0 (final at Hampden)
1956 Celtic 2 Clyde 1 (semi-final at Hampden)
1958 Clyde 2 Celtic 0 (at Celtic Park)
1959 Celtic 1 Clyde 1; Clyde 3 Celtic 4
1967 Celtic 0 Clyde 0; Celtic 2 Clyde 0 (semi-final at Hampden)
1969 Clyde 0 Celtic 0; Celtic 3 Clyde 0
1993 Clyde 0 Celtic 0 (at Hamilton); Celtic 1 Clyde 0
2005 Clyde 0 Celtic 5
2006 Clyde 2 Celtic 1
SUPPORT CELTIC, SUPPORT CELTIC POOLS
Help raise money for Celtic Youth Development by joining the £1 weekly lottery and you could win up to £25,000 – just click on any one of the photographs below to join.