John Doyle signed for Celtic on 15 March 1976 at Glasgow Airport, as the team, under the temporary stewardship of Sean Fallon, prepared to fly to East Germany for an ill-fated European Cup-Winners Cup Quarter-final tie with Sachsenring Zwickau. The lifelong Celtic fan was a £90k club record signing from Ayr United, having starred several times for the Honest Men against his new team. I recall well one midweek game on television, Ayr in a Barcelona-style kit being destroyed 7-2 by Celtic at Somerset Park, in those days one of the toughest grounds in the country in which to get a result.
Despite that heavy defeat and a sending-off against Celtic at Parkhead the following month, Stein and Fallon had obviously seen enough to persuade the Board to part with such a huge cheque to sign the fiery winger. He made his debut at Dens Park the following Saturday in a 1-0 victory, although, sadly, he only lasted half an hour before a bad tackle put him out for a month, during which time Celtic, top since January, lost at Tannadice to hand the initiative and the first Premier League title to Rangers.
On that debut day at Dens Park, as a teenager I was standing in the covered terracing opposite the main stand, with my dad and some of the older Cairn men. A friend of my father's, Irishman Frank Dolan, turned to us as the teams warmed up to announce that 'we have signed the new Jimmy Johnstone' and was immediately roundly scorned. Whilst like Jinky, Doyle was a winger from the Celtic hotbed of Viewpark, Uddingston, I am sure he himself would have laughed at Frank's comparison. However, Johnny was certainly not short of talent, having gained one international cap for Scotland whilst playing with Ayr United, a provincial club, in the days when such caps really had to be earned.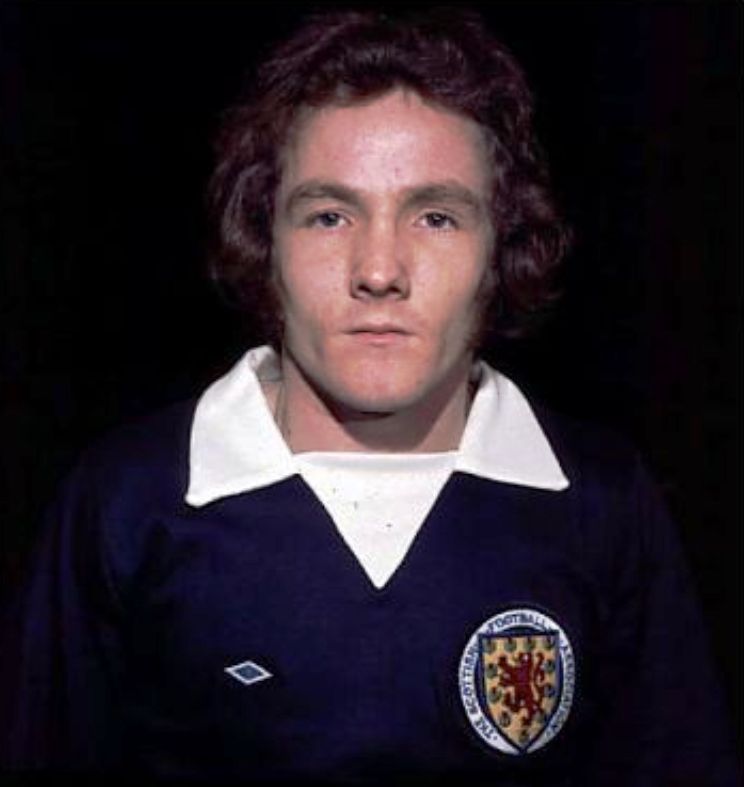 Nor did he lack heart for the battle. Indeed, 'battle' should probably have been his middle name, many of his memorable Celtic moments having an element of adversity attached.
In my review of the 1977/78 campaign previously on The Celtic Star, I highlighted the most bizarre ordering off I ever witnessed. That involved Johnny on a return to Somerset with Celtic, lashing at the ball after the award of a free-kick, only to watch as he took out referee Bob Cuthill with a laser-accuracy the genius Nakamura would have been proud of. A complete fluke of course and hilarious to watch, however, we stopped laughing when the comedy ref got back to his feet and waved a red card in Johnny's direction. The winger stormed past Jock Stein and down the tunnel, the subsequent waiving of this ridiculous 'offence' no consolation at that time.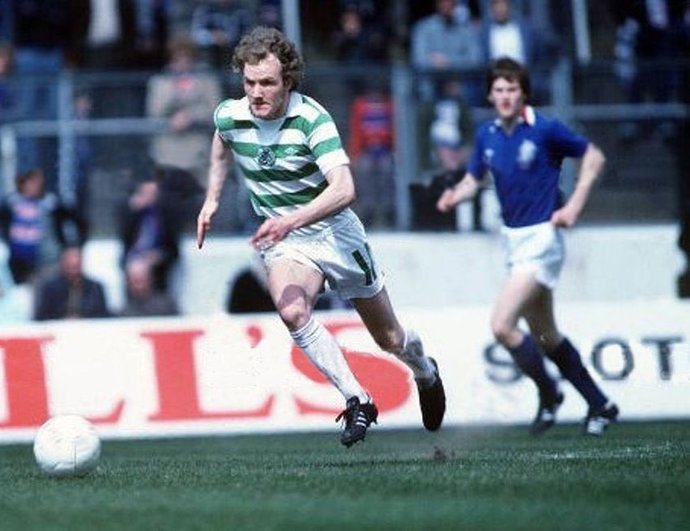 The following season, Johnny's kick out at a grounded Alex MacDonald and resultant sending off was probably the catalyst for the 4-2 title-deciding victory mentioned earlier. Who knows how that game would have turned out, had that incident not happened?
Did it, in fact, spur the remaining ten Celtic players to even greater efforts, as they produced an outstanding second half performance to defy all the odds to win the game and the championship? We will never truly know, although the word is that Doyle himself was distraught, blaming himself for what could have been a hugely costly mistake.
Celtic were again reduced to ten men in what I and many others regard as Johnny's finest performance in the Hoops, although this time he stayed to excel on the pitch. Love Street was the venue for a Scottish Cup replay in February 1980, many of us still stuck in huge queues outside the ground as Tom McAdam received his marching orders and Saints took an early lead. Doyle was immense in a famous fightback, equalising then winning a penalty, which Bobby Lennox converted for 2-2, before scoring an incredible winner at the start of extra-time, running half the length of the field to beat the offside trap then goalkeeper Billy Thomson from the tightest of angles. This would be the pivotal night in that Cup campaign, which ended in glory for John and Celtic at Hampden in May against Rangers.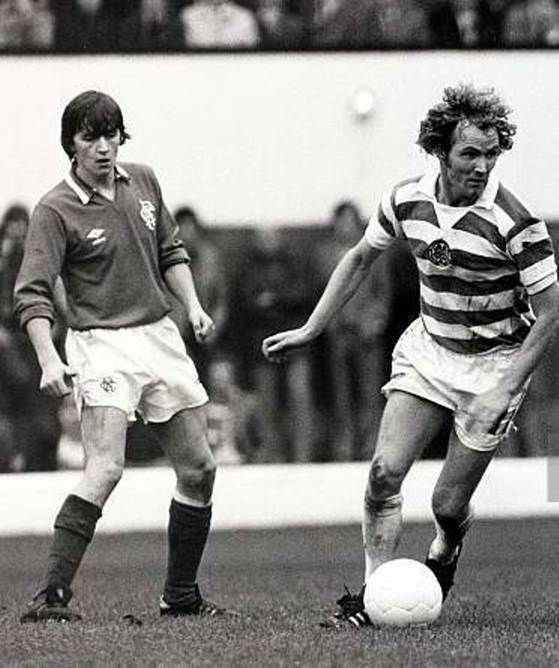 There were other highlights, one perhaps lesser-known but which I remember from the end of his first season with Celts, yet again at Somerset Park.
With the championship conceded to Rangers, it was a barely-recognisable Celtic side who took the field on the first day in May 1976 against their relegation-threatened hosts, teenagers Andy Ritchie and Robert Hannah making rare appearances beside the equally-youthful Roddie MacDonald, Roy Aitken and Tommy Burns. Despite a Ritchie strike, his only League goal for the Bhoys, Celtic trailed 3-1 with 30 minutes remaining. Cue the returning Doyle, setting up three goals as the Young Hoops emerged from a tough baptism, as unlikely 5-3 winners.
However, I guess the crowning glory, quite literally, would be the night in March 1980, when Johnny threw himself at an Alan Sneddon cross to bullet a header past Ramon in the Real Madrid goal, putting Celts 2-0 up on the night in front of at least 67,000 delirious supporters in the European Cup Quarter-final. For a fan who fulfilled his boyhood dream, pulling on those sacred Hoops, it is difficult to imagine how he must have felt at that moment. Spine-tingling stuff.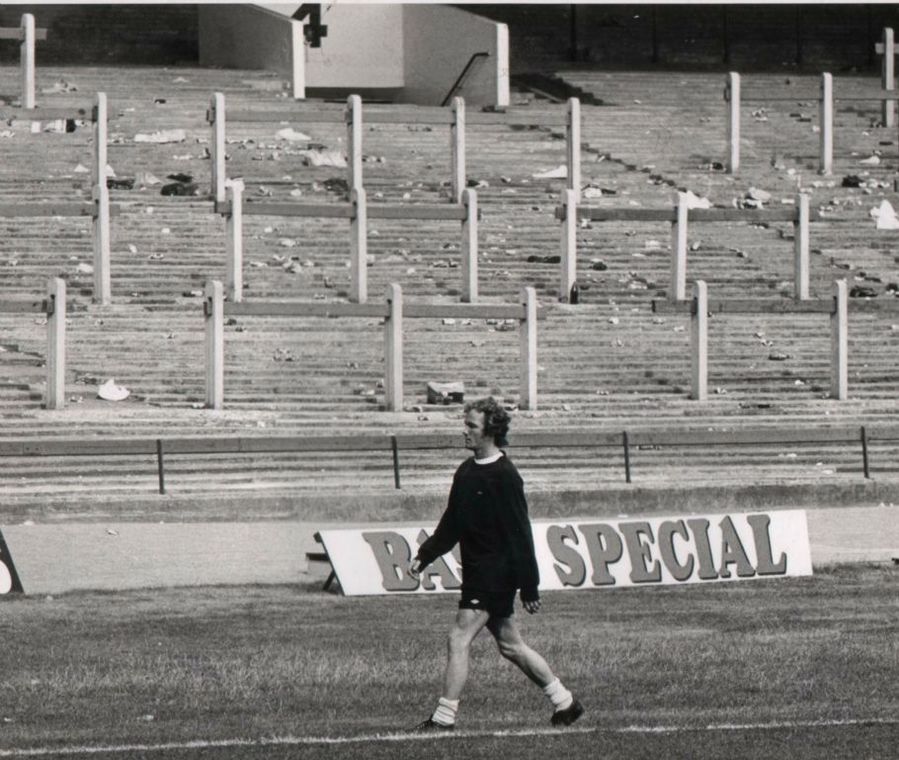 The following seasons would bring new challenges for John, as Billy McNeill sought to get his collection of prized attackers, Davie Provan, Nicholas, McCluskey and McGarvey, on to the field, Doyle often forced on to the periphery of the first team. Despite interest from other clubs, most notably Motherwell and Hearts, John decided to stay and fight to win his place back and whilst his untimely death in October 1981 was and is sadly mourned, there is something fitting that he died as Johnny Doyle of Celtic FC.
In the month that we remembered both the Prince of Goalkeepers and Celtic's greatest-ever manager, let's raise a glass to another fine Celt.
'Farewell my darling Johnny, prince of players we must part.
No more we'll stand and cheer you, on the slopes of Celtic Park'
God bless you, Johnny Doyle – gone far too soon, much-loved and sadly missed.