BRENDAN RODGERS has today taken decision and compassionate action to help Leigh Griffiths, the person first and the footballer second, get the professional help that he needs so that he returns to a better place in his life and much less importantly in the wider scheme of things, starts banging in the goals in the way that we all know that he can.
Here's some of what Brendan has being saying today at his press conference after news began to filter out that Leigh was absent from training.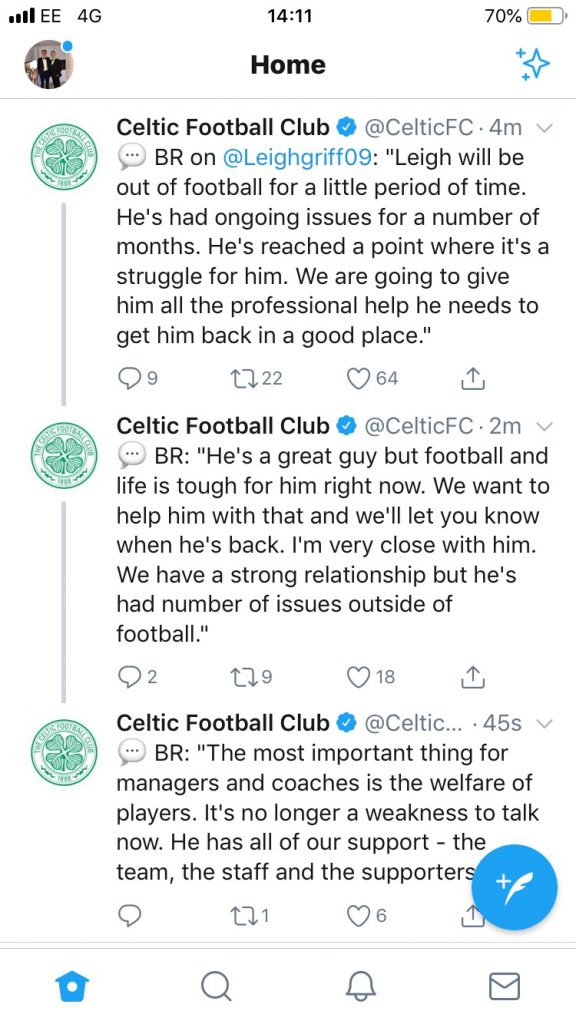 "Leigh will be out of football for a little period of time," Brendan said.
"He's had ongoing issues for a number of months.
"He's reached a point where it's a struggle for him.
"We are going to give him all the professional help he needs to get him back in a good place.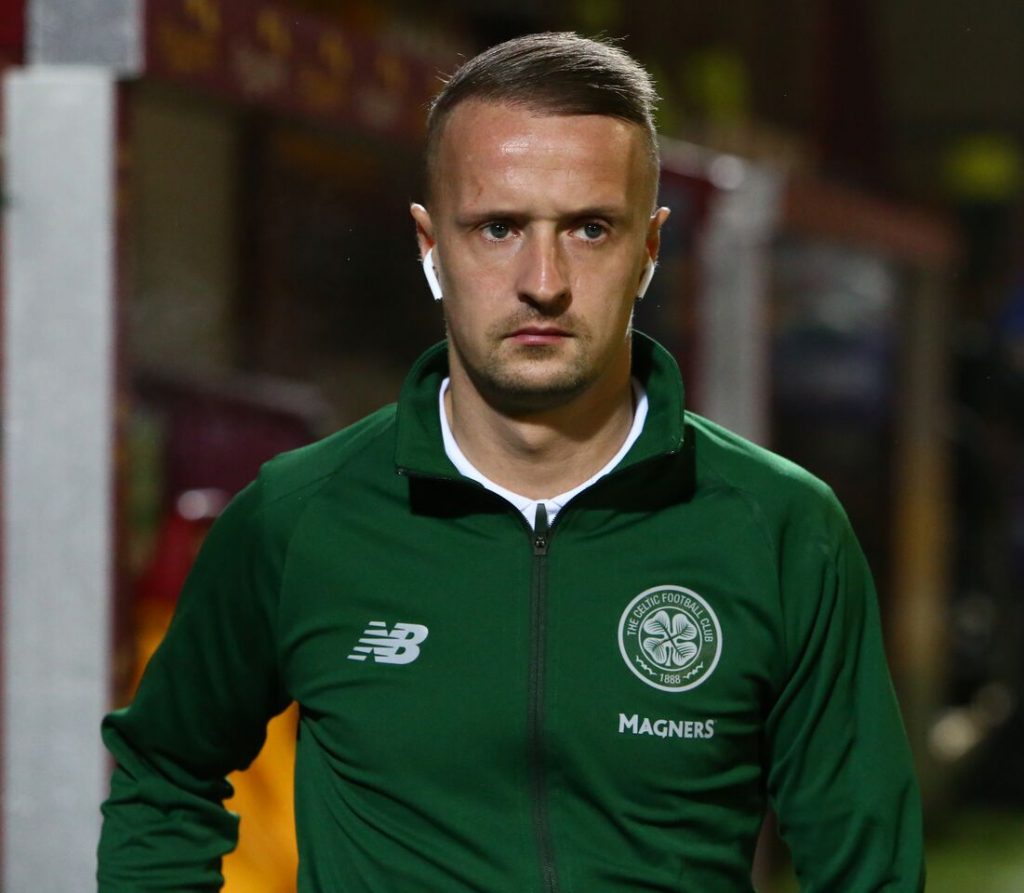 "He's a great guy but football and life is tough for him right now.
"We want to help him with that and we'll let you know when he's back.
"I'm very close with him. We have a strong relationship but he's had number of issues outside of football.
"The most important thing for managers and coaches is the welfare of players.
"It's no longer a weakness to talk now. He has all of our support – the team, the staff and the supporters."
Leigh should now be given the time and the space to get himself better and we'll see him when we see him. Good luck Leigh, and remember, 'You'll Never Walk Alone".