Celtic's strength over recent years has been predominately built around the midfield. Perhaps the most worrying aspect to Celtic's defeat to Sparta Prague was just how out of touch our central areas looked in comparison to our opponents. Callum McGregor even had a poor performance, and when Celtic's best and most consistent performer struggles it is surely time for the coaching staff to take note.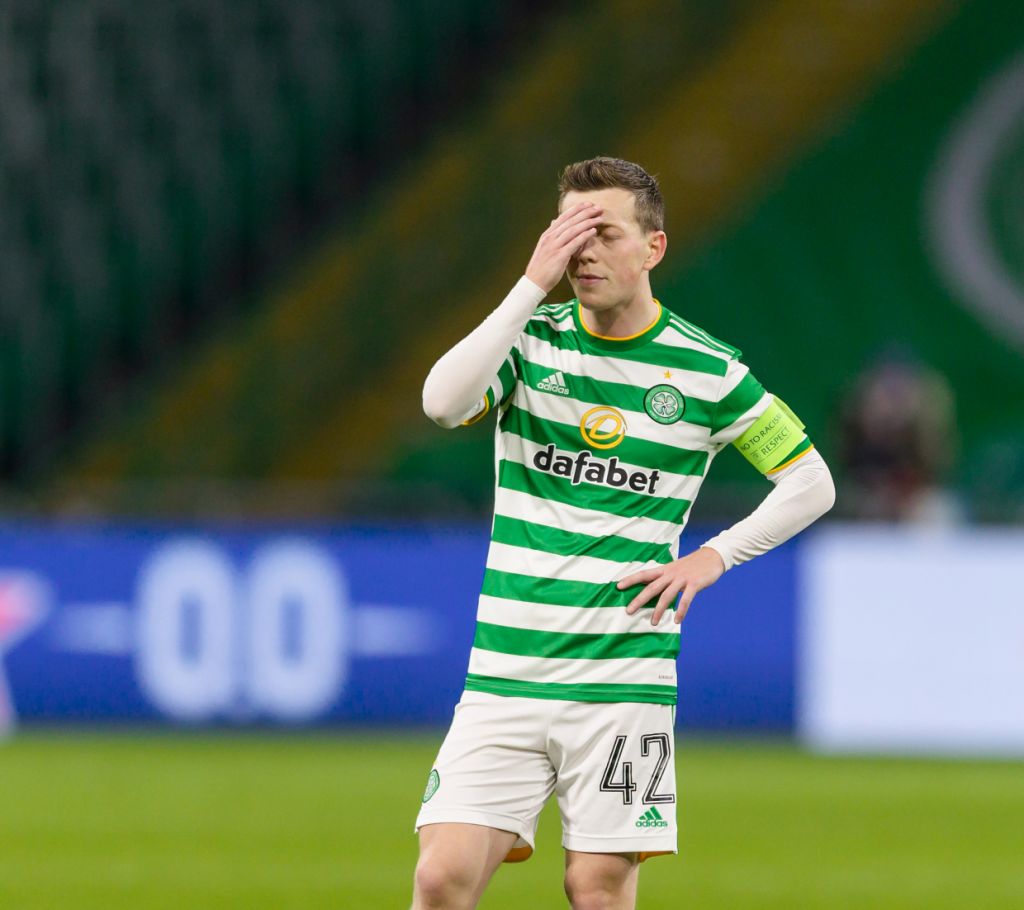 Celtic have a plethora of options in midfield yet this season the tried and tested old guard have remained in situ. If we are going to learn lessons then it's time Neil Lennon considered a similar level of rotation in the middle of the park. It's an area that requires an injection of energy, positivity and hunger and we have some who can help ease the burden.
We've already looked at some defensive changes ahead Sunday's game with Motherwell, it may also be time for some tweaks in midfield as well.
Scott Brown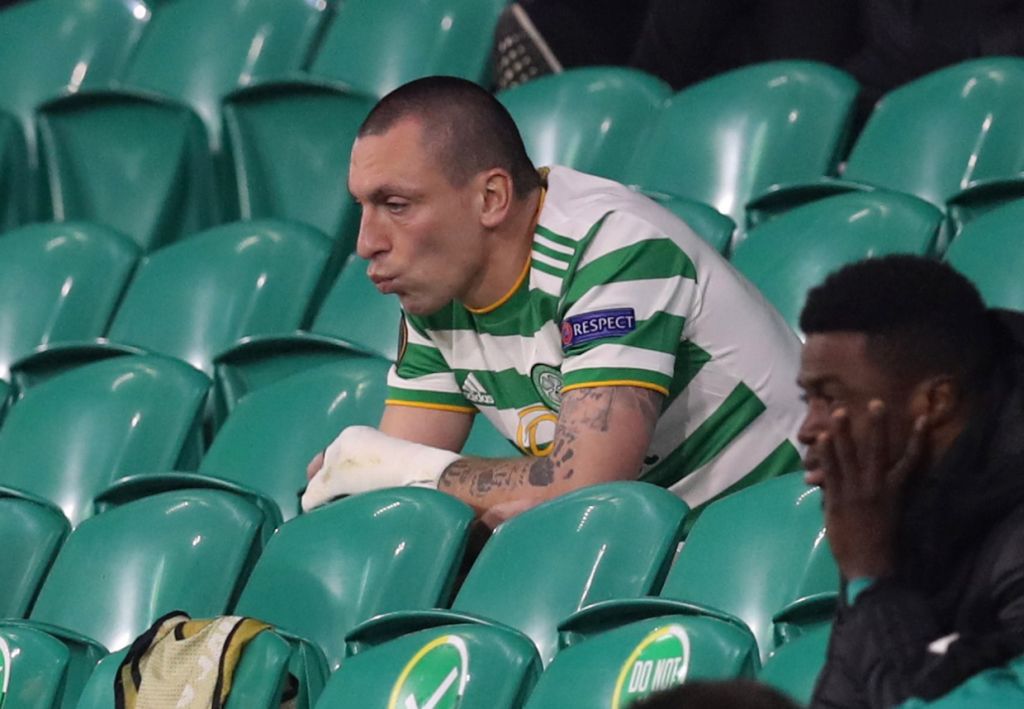 The Celtic captain can still play an important role for the club, his legs may be slowing down but his drive experience and motivation is just as important to the team as it ever was, yet playing him every week is only going to accelerate his inevitable slowdown.
Neil Lennon it appears knows he needs to rotate but he seems caught between two stools as he tries to do so. Does Scott Brown really have to be utilised in any home game against any side in the bottom six in Scotland? Probably not. Do we still need him away from home in most games? I'd suggest we probably do.
For now, instead of resting Brown it appears we wish to utilise him as a substitute or being substituted. I don't see the need. Brown is capable of playing every week, it's just we need to choose which of the two games he plays.
Ismaila Soro has shown enough in glimpses that he deserves a chance to sink or swim. The best way to do so would initially be home games, while allowing Brown to come into the important away games on tighter grounds. This would give both Soro the full term of matches he needs to get up to speed, with a view to eventually replacing the captain, and also give Brown a full match himself every week.
The remaining European games also have to see Soro come in. It's unlikely we'll qualify and in time Soro will need to be exposed to the higher level. So why not now while the pressure is off in the Europa League? Tomorrow at Fir Park we need Scott Brown, in Europe and with a chock-full December to come we need to think about managing his legacy and exposure while slowly integrating Soro. We have a chance of a handover here. We can't afford not to maximise the opportunity.
Callum McGregor
Calmac struggled on Thursday night and to see it was a surprise. Does he need a rest? Possibly, but not in the way Scott Brown does. What he needs is running power and mobility around him.
Sparta Prague is not the first game I've watched McGregor have an eye on what is happening with his captain, while also realising he needs to get forward and create the extra attacking option that overloads opposition defences. Having to cover for Brown is becoming an issue. It's not fitness, its being caught in two minds and concerning he'll be exposed. As such he's not managing either job as well as he could be. Having a captain playing less than twice a week would help.
If he does need help then Luca Connell is surely available and technically good enough to come in on the odd game here and there, but what he needs more than most is a bit of help around him rather than any particular lengthy periods of rest.
And so, we come to those playing ahead of our central midfielders. Tom Rogic is Celtic's natural advanced playmaker, indeed Celtic's only genuine number ten. But there is a player who needs gametime and one who can deputise for our wonderfully talented Aussie. If he needs time out (and he will) or if he can only manage 60 minutes – and that will occur – we need to do everything we can to ensure we get every ounce of talent and availability from Tom Rogic.
David Turnbull is the man to play second fiddle and learn from the master as he does so. Predominately as a number eight with Motherwell, Turnbull shone. But his self-proclaimed ability to play the number ten could be utilised. Considering the physical punishment Rogic took on Thursday night coupled with his young apprentices' knowledge of the opposition, tomorrow at Fir Park may be the time to drop Turnbull into the action either from the start or from the bench. The lad came to Celtic fit after long term injury, we also chased him for months. We need to start playing him and soon, otherwise the fitness he has built up will soon drop away.
Out wide Celtic have options coming back. On the left Moi Elyounoussi has started to show form, creating and goalscoring, and with the return of Mikey Johnston now imminent he will give choices for Neil Lennon. For now, Moi has to play every week but soon he'll have genuine competition for his shirt. While on the other flank Ryan Christie has that jersey for now, and with James Forrest out, possibly until the New Year, we have limited alternatives.
A right sided attacker is now looking essential in the January transfer window especially if we continue with a 4-2-3-1 formation. But given we have such limited options, indeed only one natural wide player at present, to cover two positions, it may be worth trying something else. Yes,another change in formation. But we'll touch on that in a later article.
For now, Ryan Christie needs cover and would prefer to play centrally. It may be we have to look at tweaking the formation to allow for that.
You may notice I've left Olivier Ntcham out of the midfield options and I have my reasons. He seems disinterested. A capable player he is but there is no impact on a consistent basis and it's been going on too long.
David Turnbull is a far better alternative if for no other reason that he'll be dying to show his merits to Neil Lennon. For all Turnbull's vision, creativity and passing ability Ntcham should be miles ahead, in fact he probably is, he just doesn't seem to wish to show it.
For now, we need players committed to the cause. Ntcham seems one who isn't on board to me. There is a myth that surrounds Ntcham and it's not one backed up by performances that genuinely impact games on a regular basis.
For Sunday's encounter with Motherwell, supporting the defence of Barkas, Elhamed, Duffy, Bitton and Laxalt. I'd like to see Brown(or Soro) with McGregor, Elyounoussi on the left and Christie on the right and David Turnbull deputising for Tom Rogic.
The striking positions meanwhile have caused much debate, as we've seen with Chris Sutton's impassioned post-match comments on Thursday night. We'll look at those attacking options next.
Niall J