As Celtic FC Women closed out their SWPL1 season, they did so with a defeat to theRangers at Petershill Park in Springburn, after the Hoops usual rented 'home' ground of the Penny Cars Stadium was claimed by landlords Airdrie for their play-off match with Queens Park.
Celtic had little more than a week's notice of the change in venue, and whilst it was understandable that Airdrie had first call on the use of their home ground, it left Fran Alonso and his training routine interrupted as the hastily arranged change in venue was announced.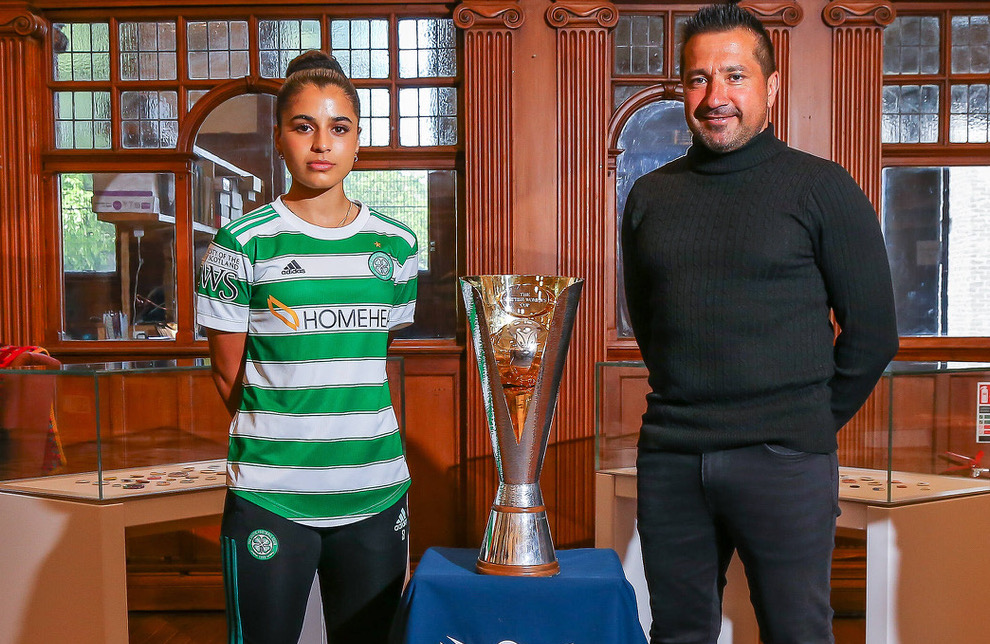 It also left questions as to the ongoing suitability of renting the Penny Cars stadium for Celtic FC Women going forward. And earlier in th season Fran Alonso told the Celtic fan media that the club were already looking at alternative options given the difficulties supporters have experienced in trying to get to the Airdrie stadium on Sundays this season.
That match with theRangers was effectively a dead rubber for Celtic after a somewhat inconsistent season in the SWPL1. However it could have been a game where Celtic could have been looking to secure a Champions League spot or even secure the club's first ever title win so the dangers are there in these rental deals where other clubs own priorities can come into conflict with Celtic's – whether it's for the Women's team or the B team playing in the Lowland League.
Last week was not the first time Celtic had played at Petershill Park this, having also played Glasgow City at the same venue twice already. It's not a ground that particularly suits the expansive style of play Fran Alonso tries to have his team play, perhaps shown by the fact the Hoops lost ties to City, twice, and theRangers when they were left with no alternative but to play there.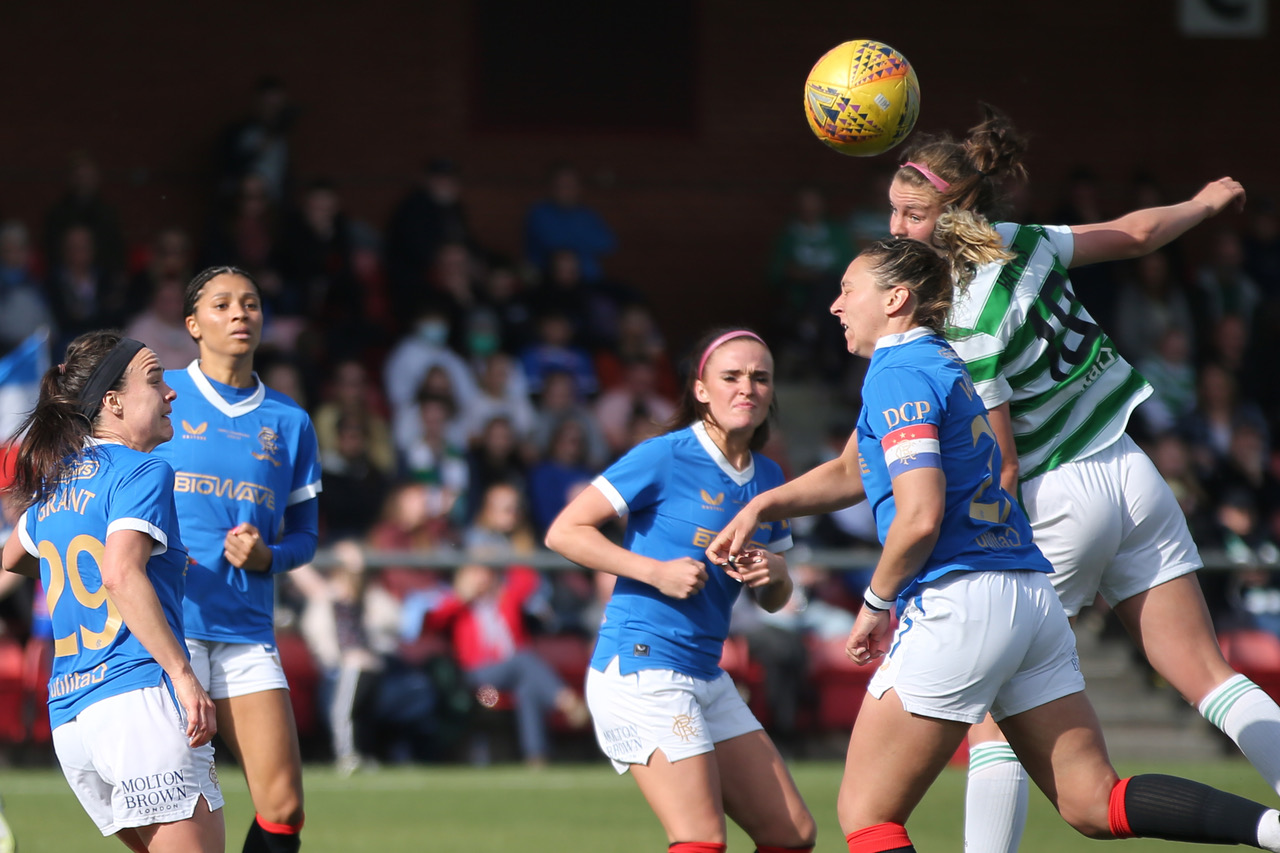 Petershill Park has a small playing surface and is not of a particularly high quality, and one very much open to the elements – particularly impacted when winds are prevalent, and is far from a suitable alternative for Celtic to consider. But needs must, and with Celtic being a secondary consideration to the requirements of Airdrie it may also be something that impacts the team next season, should Celtic continue using Penny Cars stadium as their base, but are left unsure from one game to the next if circumstances will mean a short-term flit to Petershill Park is required.
Meanwhile Penny Cars stadium is some distance from Glasgow and far from easily accessible by way of public transport, and with most women's games on a Sunday that issue is very relevant. Indeed, if you don't have the use of a car the Penny Cars Stadium is a difficult ground to access at all.
The question of a steady base for Celtic FC Women and indeed Tommy McIntyre's Celtic B-Team, who also use the Penny Cars Stadium for their home fixtures, something that will again be the case next season, is certainly worth discussion moving forward.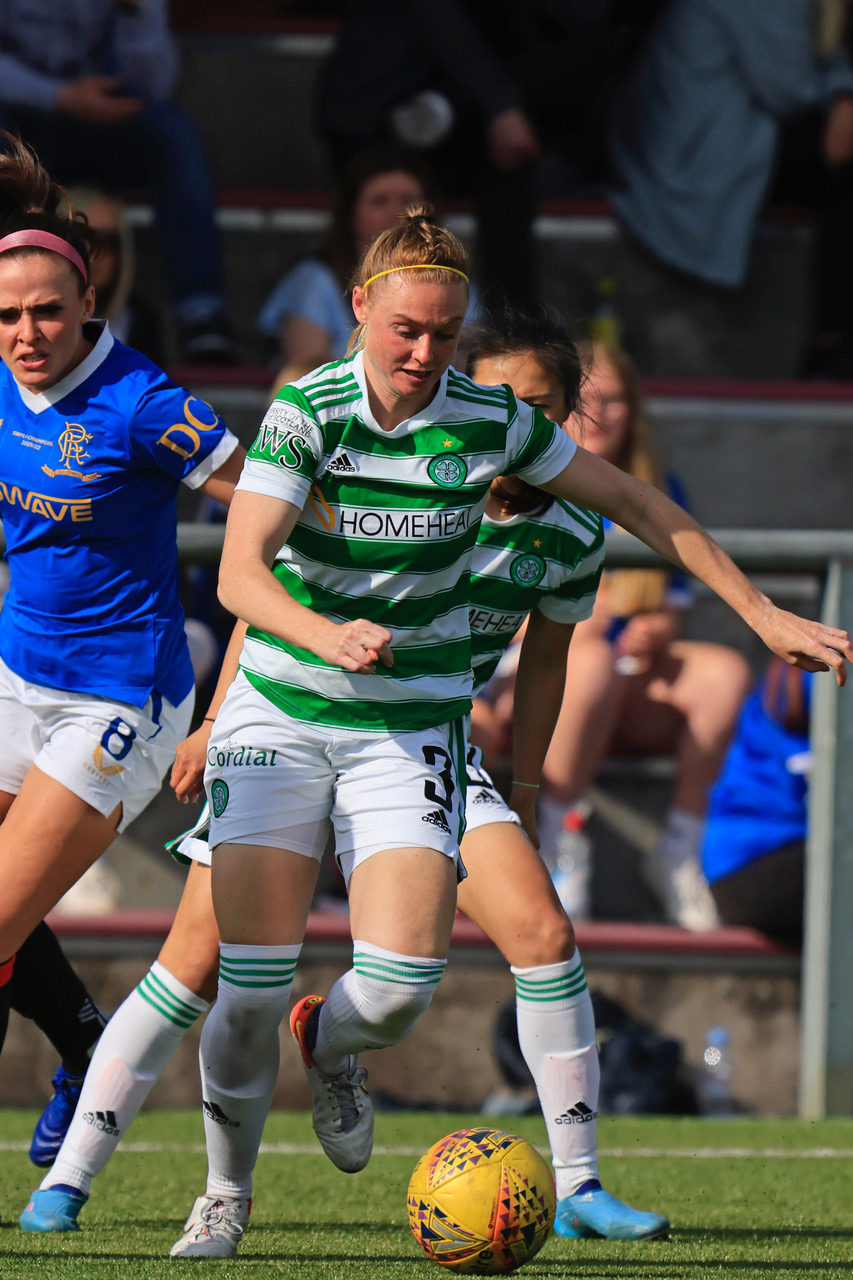 The club have hinted in the past that a redeveloped Barrowfield, with a small seated Grandstand, may be the way forward for both the B Team and Celtic FC Women to have a home to call their own. Yet Barrowfield plans seem some way from being firmed up, and even if they were, is it really future proofing the Celtic FC Women's team – or indeed the B-Team – when ambition plans for the growth of a women's football team will surely demand a ground that can hold an ever-increasing paying audience?
One look over the border to the WSL should show everyone at Celtic that women's football, if marketed correctly, can attract substantial audiences, as such limiting ambition to a redevelopment of Barrowfield may appear to small in thinking as much as scale.
So The Celtic Star would like to provide Celtic with two further hopefully helpful options which are we believe worthy of seriously consideration.
1. THE BROADWOOD STADIUM OPTION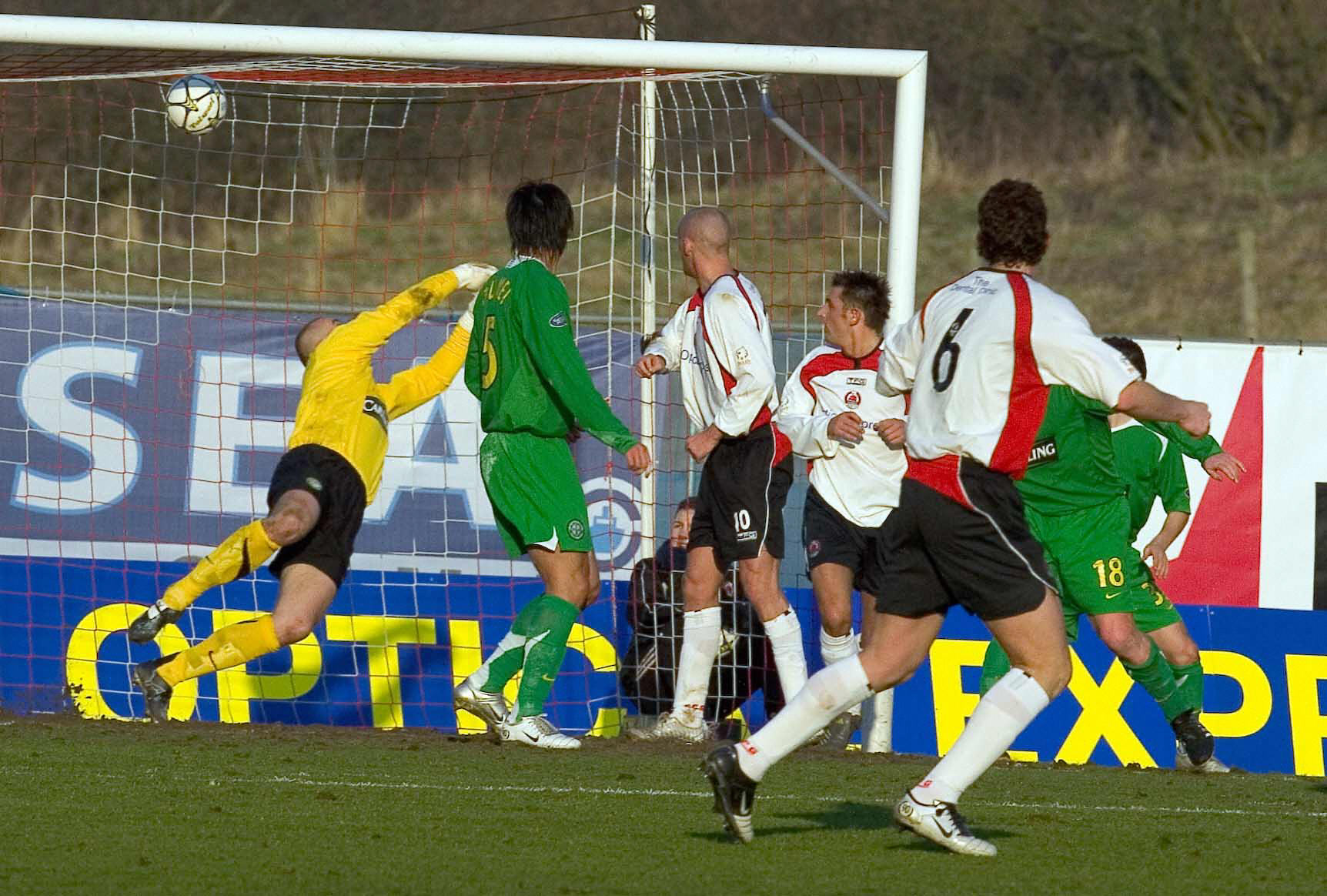 First of all, Broadwood Stadium, a ground which was home to Clyde until recently. Owned by North Lanarkshire Council, the stadium was rented to the Bully Wee, but after the adverse publicity surrounding David Goodwillie's transfer to Raith Rovers and the player subsequently returning to Clyde, the club were served notice and now intend to groundshare with Hamilton for the next three seasons – although Clyde have firm plans of their own for a stadium in Glasgow, something that may well be of interest to Celtic, but more on that later.
As things stands Broadwood remains without a tenant. It's a ground far more accessible by way of public transport, and an approach to the Council to let the stadium to Celtic may well ensure Celtic have a ground with a good playing surface, of a good size to suit Celtic's style of play, and one much closer to home for both the majority of supporters, and for the players, being as it is within a decent travelling distance from both Lennoxtown and Barrowfield where the B-team and women's team train respectively.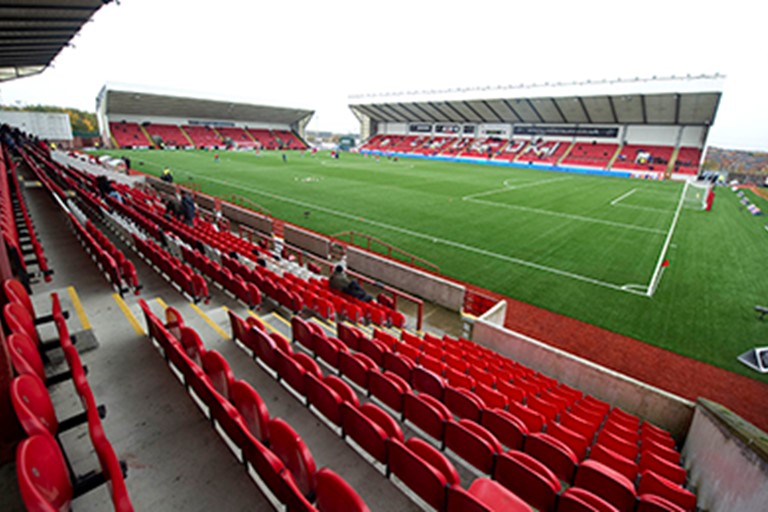 It would also be a ground that as tenants Celtic could make their own mark on in terms of kitting the ground out in Celtic colours etc, and perhaps opening up other avenues for income at the same time. It could also be an arrangement that could include the Celtic B-Team who will attract bigger crowds as the Lowland League trial continues, indeed games against theRangers alone are bound to attract a fair amount of income if the club have a suitable venue to capitalise on it. But Celtic may have to move quick on this one as North Lanarkshire Council will no doubt be receiving alternative offers – perhaps from Glasgow City.
2. GROUND SHARING WITH CLYDE 
The second option may well come in the shape of Clyde themselves. A joint venture may be something Clyde would be open too considering, as the initial funding and subsequent costs could be in part shared by Celtic. With Clyde keen to move back home to a Glasgow base, visiting fans for Celtic Women's games and B-Team matches may well see further footfall for Clyde on their own match-day, as much like many of your own families will have done back in the day – as my own did – if Celtic weren't playing at home on a Saturday, many supporters went to watch Clyde play instead. Is that something Clyde could benefit from?
Possibly. But it's certainly worth Celtic considering opening up communication channels now whilst Clyde are no doubt fundraising and making plans for a new Glasgow home hopefully for the start of the 2026-27 season. By that time the Celtic FC Women side should have developed along with the women's game in Scotland. Crowds should be higher and a demand for a small stadium will be there,  if Celtic's own long term plan for the women's team is to be realised.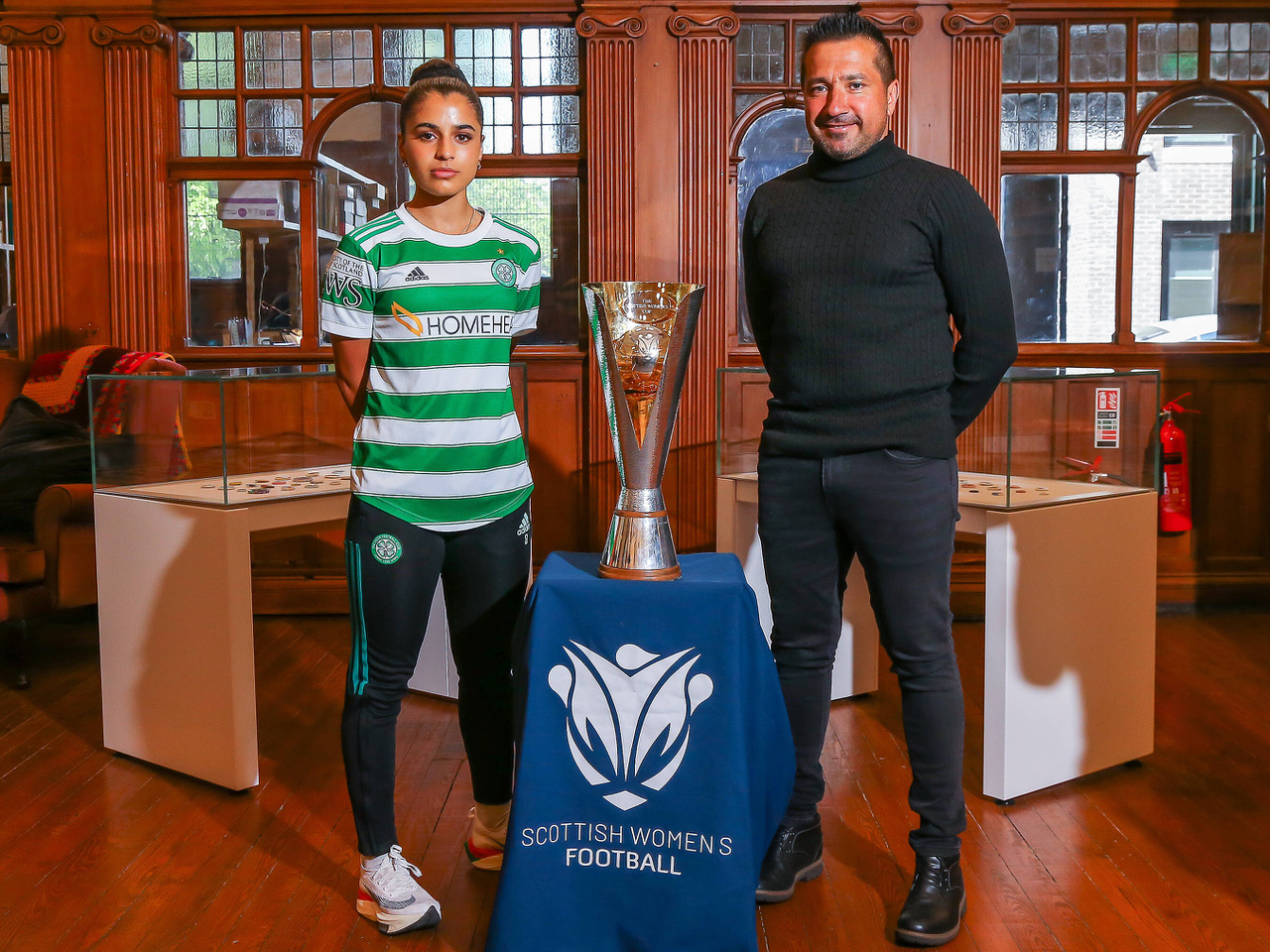 One thing is certain Celtic are a professional football club now. In two seasons they have finished runners up in the SWPL1, qualified for the Champions League, won their first domestic trophy in a decade – when lifting the League Cup in December – and will this Sunday contest the Scottish Cup Final looking to complete a domestic cup double.
Fran Alonso's side have done that on a lesser budget than their two main challengers – vastly inferior to one in particular – and without much in the way of a supporting infrastructure to call their own.
Having a home base, somewhere in or near Glasgow, could make all the difference when attracting supporters to games, but also crucially in encouraging them to return once they experienced it. Barrowfield seems too small a scale for a club who should have loftier ambitions, yet on our doorstep may be two viable alternatives worth considering and both could aid Celtic FC Women grow and reach towards their undoubted potential, something that is being severely constrained by the current arrangements.
This of course also applies to  the Celtic B team meaning that Celtic have two very good reasons to consider these options.
Niall J
These arrived at The Celtic Star HQ this morning and have now been posted out  along with copies of the Harry Hood biography or the story of the Invincible season. These t-shirts are NOT going on sale, instead they come FREE when you order a copy of the relevant book from Celtic Star Books, link below. Choose from Invincible – The Story of that remarkable 2016/17 season or Harry Hood – Twice as Good, the official biography of the Celtic legend. Get your brilliant book and collectors item t-shirt from Celtic Star Books, links at bottom of page…
GET YOUR INVINCIBLE AND TWICE AS GOOD T-SHIRTS NOW FREE WITH MATT CORR'S BRILLIANT CELTIC BOOKS
You want one of these? It's completely FREE when you purchase INVINCIBLE or TWICE AS GOOD* from Celtic Star Books website, just click on the t-shirt below to order your copy and when you do select the BOOK you want then add the T-SHIRT SIZE you require from small, medium, large, XL or XXL, adding that after your name so we'll know which size to send you…
*£1 from every copy of Twice as Good will be donated to Marie Curie in memory of Harry Hood and in line with the wishes of the Hood family.