CHRIS SUTTON has endorsed the comments made by current Celtic striker Odsonne Edoaurd who responded to the attention grabbing comments from another former Celtic striker – Charlie Nicholas – in his newspaper column this morning.
We chose to ignore Nicholas this morning, as we usually do as a general rule, but since Odsonne has taken the trouble to make his own thoughts on Nicholas' petty remarks, which incidentally has done exactly what Nicholas was 'sitting there thinking' it would when we wrote it, we thought we should comment too.
"I celebrate my goals how I want..if you don't like it. That's not my problem," Odsonne tweeted.
"Quite right," Sutton replied.
Quite right… https://t.co/LnxE7rb6iD

— Chris Sutton (@chris_sutton73) September 24, 2019
Nicholas had written in his Daily Express column "The thing that irritates me more than anything is his lack of celebration when he scores.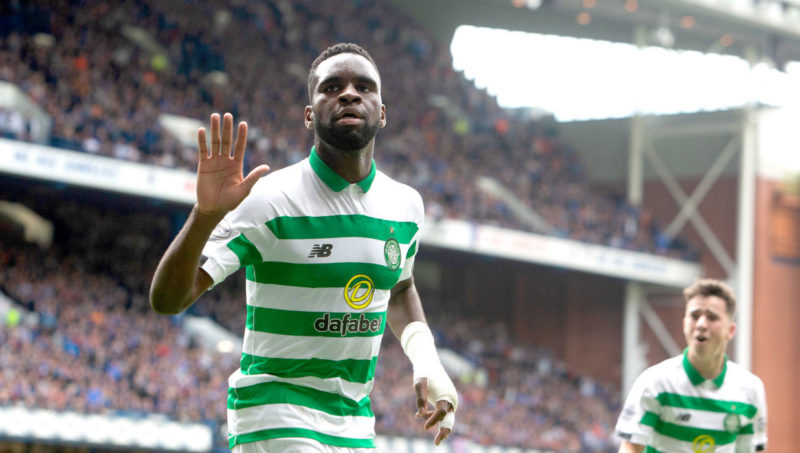 "It should be the greatest feeling in the world but Odsonne doesn't show that."
Nicholas also gave him opinion on the best striker in Scotland debate, similar to the one previously manufactured when the Rangers and their mates in the media tried to argue that journeyman Kris Boyd was a better striker than the world class Henrik Larsson.
It probably sold copies and gained clicks at the time, and is just as ridiculous today as
it was back in the day. Same goes for the current Edouard v Morelos debate. To his credit Nicholas reckons the Celtic is the best of the two, although he does reckon that the Rangers striker is closing the gap.
While all these strikers are having their say, the one comment that is perhaps the most pertinent today is to listen to our manager, Neil Lennon, who hits the nail on the head when it comes to Charlie Nicholas.
"Ive been heavily involved in and around Celtic Park in one capacity or another since I moved to Scotland in 2001 and I haven't seen Charlie Nicholas walk through that door once," the Celtic manager said earlier this year.
"Ive been heavily involved in & around Celtic Park in one capacity or another since I moved to Scotland in 2001 and I haven't seen Charlie Nicholas walk through that door once."
Neil Lennon tells it like it is (2019)

Charlie Nicholas Biog: https://t.co/1bhyjhjRoL#CelticAtoZ pic.twitter.com/vxM7GkqG4n

— JoeBloggsCity (@joebloggscity) September 24, 2019
It makes you wonder what Charlie Nicholas has got against Celtic? He broke through in the Hoops and went on to become a huge hero of the Celtic support. To all the younger supporters who didn't see Nicholas playing for Celtic in the early 1980s, he looked like the real deal. He was a brilliant young player.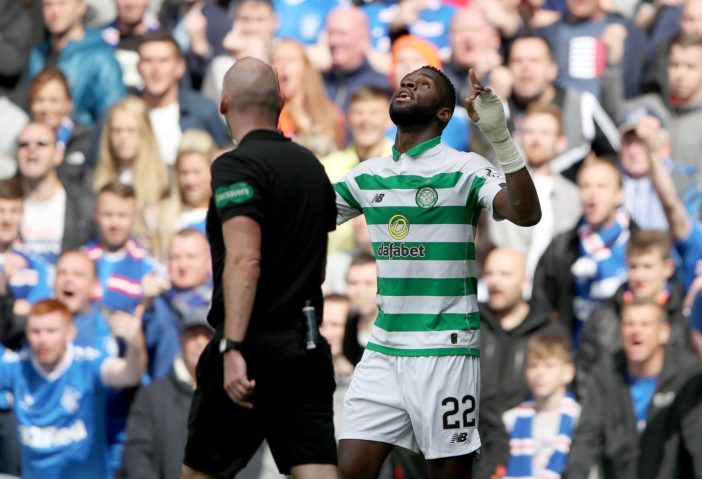 He chose (boring, boring) Arsenal rather than Liverpool and Highbury was where he wasted his talent before heading to Aberdeen. The London nightlife was great though. By the time he returned to Celtic a decade after leaving he was a shadow of the player who had lit up Paradise when Billy McNeill gave him his chance.
Nicholas was a boyhood Celtic fan yet he never seems to miss a chance to kick the club. Maybe it's because he sees that as the way to keep himself relevant and in the spotlight and earning the media's dollars. A grubby way to make a living Charlie, who these days actually describes himself as an Arsenal fan.
ALSO ON THE CELTIC STAR TODAY…
9IAR Report – Gerrard's stats show Rodgers was beatable but Lennon is a different kettle of fish…see HERE.
Legend's Beautiful Sunday Verdict – 'I was surprised at how comfortably Celtic won'…see HERE.
Premier League to Celtic is no 'step down or backwards' says Jolly Green Giant…see HERE.