Unlike today, when there are only four senior teams in Glasgow – Celtic, Partick Thistle Queen's Park and Rangers – back in the years just after the Second World War, there were six sides in the city, with Clyde and Third Lanark also on the list.
Clyde FC played at Shawfield Stadium, which is still used for greyhound racing and Third Lanark used Cathkin Park, just to the south of Hampden. The basis of the ground is still there and has been the subject of frequent discussions in recent years about being used again as a football ground.
On this day in 1950, the team known as the 'Hi Hi's' travelled across the south side of the city to Parkhead, where they would face Celtic in a second round replay in the Scottish Cup. The first match at Cathkin had ended in a 1-1 draw, in front of a crowd of 35,000, Thirds taking the lead in the first half and Celtic equalising through Jock Weir in the 58th minute.
The Celtic side which took to the field for the replay was John Bonnar, Alec Boden, Pat McAuley, Bobby Evans, John McGrory, Joe Baillie, Bobby Collins, John McPhail, Jock Weir, Mike Haughney and Charlie Tully.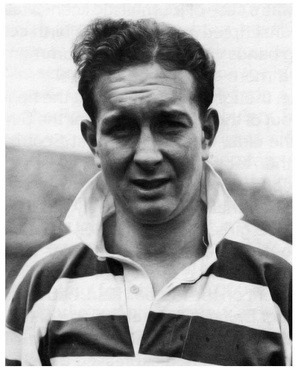 The final score was 4-1 to Celtic. The numbers make it look as though it was a bit of a romp but it did not quite turn out like that. Certainly, John 'Hookey' McPhail got Celtic off to a great start with a goal in the 4th minute but by half-time, that was still the only goal of the game.
Thirds, in fact, got an equaliser through centre-forward Mitchell in 55 minutes. Charlie Tully made it 2-1 in 63 minutes but the Celtic fans had to wait till near the end before victory was assured, when John McPhail completed his hat-trick with goals in the 86th and 90th minutes.
Incidentally, on this day in 1950, in League Division A, Celtic were lying in 5th place, while Third Lanark were second bottom of the 16-team league; the replay was played on a Monday afternoon with a 3pm kick-off, with an official attendance of 33,000.