I read this article today via the Celtic Blog (see below) and thought the author tackled the subject in a pretty balanced manner. This along with comments from other noisers relating to the speculation around Celtic got me thinking. Not so much what are bloggers good for? but what are we looking for from them?
In the main, I want them to cast a critical eye over the conduct of the club custodians, i.e. subject our club to the scrutiny that was missing when Rangers FC went in to liquidation. The reason for that is that player speculation, results, and criticism is already out there in some form or another but I want our club critiqued by people who's goal is surely not to take us down.
TTQtKK – Well-known poster on Celtic Noise
As Editor of The Celtic Star, I thought it appropriate to respond to this, which I have done on Celtic Noise and subsequently below on here…
A wee history to this. The first Celtic fan media was The Shamrock in the early 1960s – we have written about that on The Celtic Star, it's a fascinating story. The Celtic Board were so freaked out by it that they set up their own publication – The Celtic View, to counter the content that was providing critical feedback on the club through what was a pretty barren period for Celtic.
Push forward to the early years of Peter Lawwell's tenure and as the internet was an emerging thing in terms of football interaction, he gathered some of the early wave of Celtic bloggers and gave them access some would argue in exchange for influence. A few didn't play the game (ETims for example) but several did, some more than others. Lawwell allegedly even went so far as to get NDA (non disclosure agreements) signed, so these bloggers got to know inside information but this was only ever shared with the support when it suited Lawwell.
You could argue that it gave the club an informal channel to get information out there and this was perhaps at its peak around the collapse of Rangers FC (a story James Forrest refers to in his article) but at a price.
That may well have been paid by Auldheid and this who supported Res 12 but that is a long and bitter story, maybe for a book.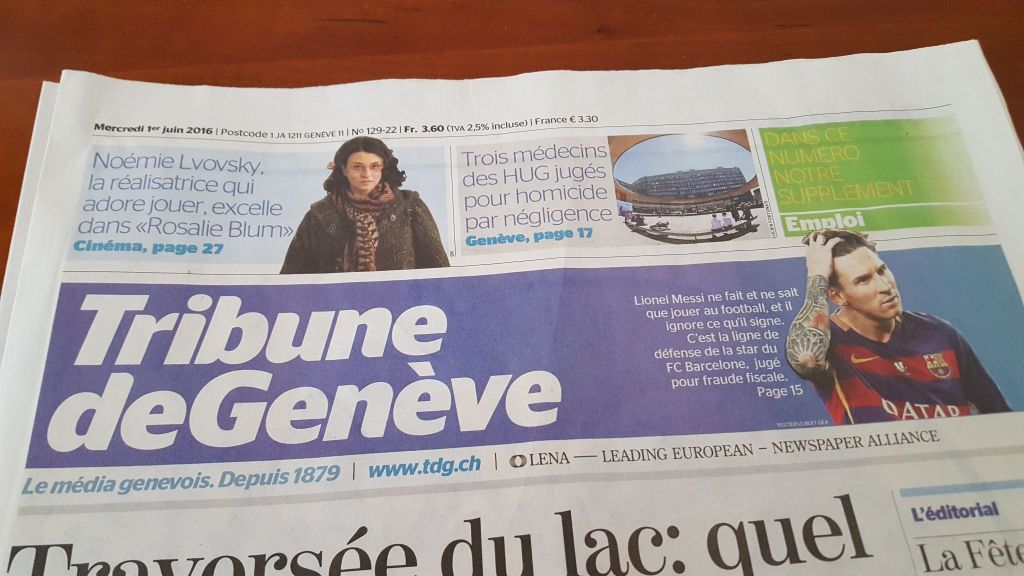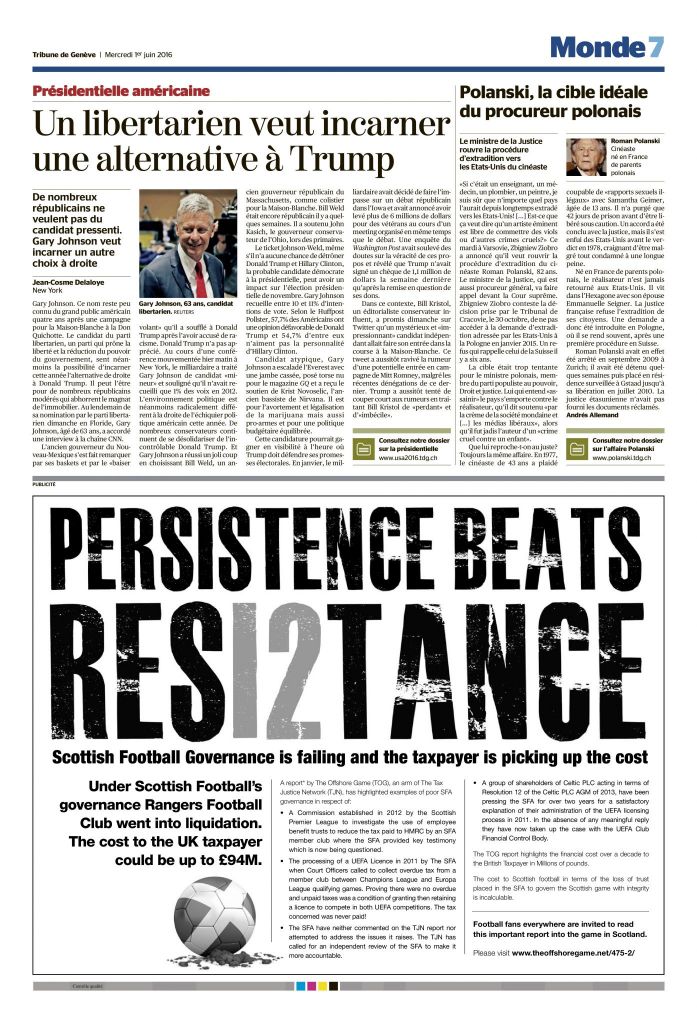 Those first wave of Celtic fan sites have faded in significance and readership and have been replaced by a new wave of sites. Currently Celtic are attempting for the first time to build a proper media relationship with the fans media, as I have talked about openly on Celtic Noise and on The Celtic Star. With guys like Joe from Video Celts, James from Celtic Blog and myself involved in this there is NO CHANCE of any similar tarnished relationships emerging.
Peter Lawwell leaves this month anyway. Dom McKay is from a Communications background. We have seen this week that the club are still in times of trouble heading back to their long established friendships with the red tops – can't teach old dogs new tricks – to leak information on the new manager etc but that doesn't stop the various Celtic sites picking up on this information – we all know where it is coming from – and taking it forward.
I see our role is to support Celtic and to stand up for Celtic, which is our club. I don't mean by that standing up for the board, or any particular shareholder of even a manager. They are not Celtic, they're just involved in Celtic at that particular time.
Also I believe that is is important to provide a platform for alternative views to my own. Niall J writes opinion pieces all the time and often we disagree and debate – we were at opposite sides of the argument on whether Celtic should furlough staff and argued that out openly on the sites (turns out I was right LOL).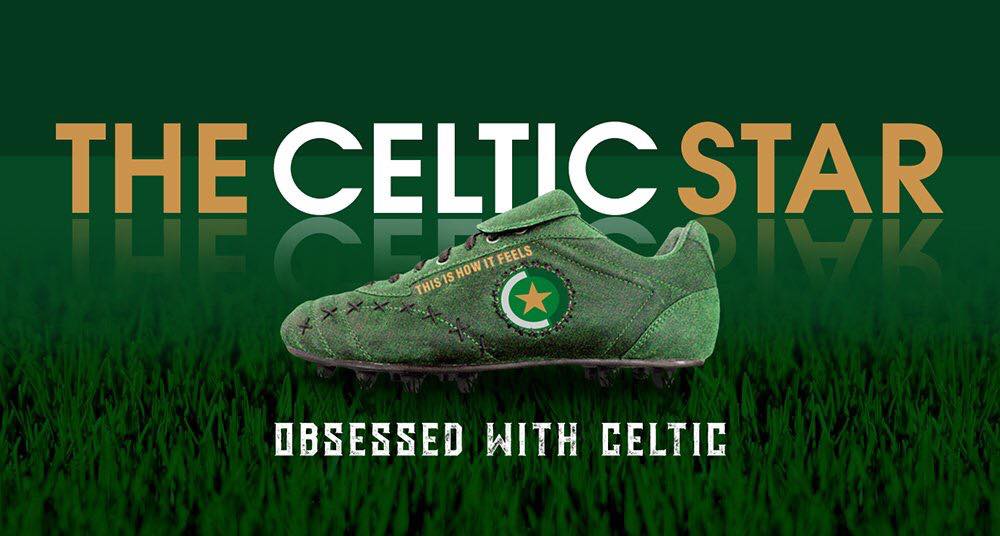 Other sites like Celts Are Here, 67HailHail etc are also very popular in terms of audience size and along with The Celtic Star, Video Celts and The Celtic Blog are all working with Celtic in the correct fashion, none being unduly influenced or manipulated behind the scenes, as far as I know.
If you add the reach of all these sites together you'd pretty much cover the entire Celtic support who go online. Newspaper sales are falling off a cliff, the pandemic has been very bad for them and they are essentially going to have their future online, where it is a 365 day a year, 24 hour a day operation.
All of these sites listed above have considerably bigger audiences that the club's own website.
Should mention that there are also the podcasts and broadcast fan media sites, much harder to include them in this as they each have their own niche audiences and it's probably best to separate the two sectors. The only podcast I listen to is The Celtic Huddle hosted by former player Mark Wilson, which isn't even fan media but is certainly new media.
I have argued in Fan Media meetings with Celtic that the club should set up a Media Hub where there own media staff could work alongside the Fans media to provide content material as required – maybe match photographs, video access etc The 'blogs' and the 'podcasts' though have very different needs.
Over the past few weeks there have been 'mixed' media conferences – with fan media and MSM journalists there (none of these old sites have bothered showing up). It's fair to say that the Fans Media has performed professionally in these media events and have asked questions much more in tune to what the fans want asked. These have been low profile events though but we have been promised a fans media conference with the new manager (delayed for obvious reasons) and the new CEO, who as I have already said on here, is well aware of my own views on plenty of things that Celtic need to improve on.
Winning Captains – Administrator on Celtic Noise (and Editor on The Celtic Star)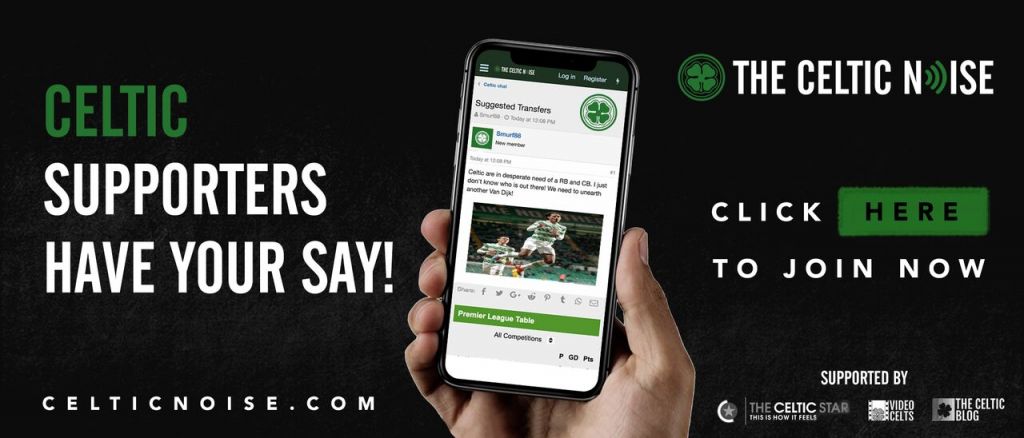 If you would like to join Celtic Noise, and all Celtic Supporters are welcome, signing up is quick and easy, we'll never share your email address with anyone, and you'll be able to join in the lively, friendly conversation discussing everything about Celtic. Many of the regular contributors to The Celtic Star – David Potter, Matt Corr, Niall J, Liam Kelly, Sandman and Auldheid all post on Celtic Noise, why not join them – sign up HERE.
Celtic supporters can also post comments at the end of all articles on The Celtic Star. Comments from other supporters of other clubs, new or old, aren't shown.
You can also find The Celtic Star on Facebook and on Twitter and we also have our bookstore at Celtic Star Books.