When Bill Shankly won the English second division title with Liverpool in 1962 he mentioned a few others who had helped him considerably to achieve his goal.
"Without the help of Reuben Bennett, Joe Fagan, Albert Shelley and Bob Paisley we could have achieved nothing," said Shankly in an interview with the Liverpool Echo, later quoted in Guardian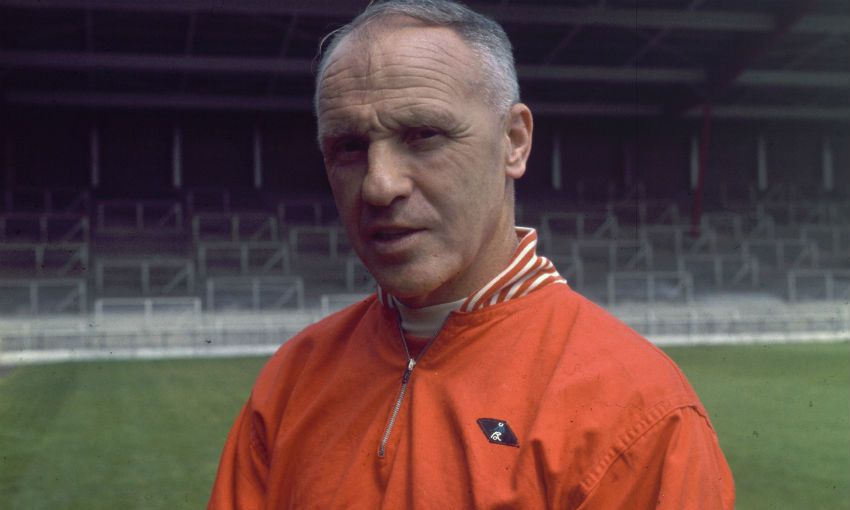 .
Together they gathered in the boot room at Anfield to plot the club's future domination of English and European football. The dynamic of that cramped space, bursting with knowledge and littered with training paraphernalia plus the odd bottle of Guinness, was that of an inner sanctum where strategies were conceived, discussed and refined to devastating effect as Liverpool entered their golden age in the 1970s and 1980s.
The Anfield Boot room became synonymous with success and continuity. In fact the room itself was disbanded in 1993 when Graeme Souness was the manager at Anfield and a press facility took its place. Until this season success in those intervening years, in league football at least, has escaped them. Makes you wonder doesn't it?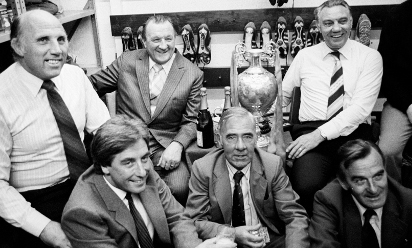 For Celtic, February 2019 saw a massive upheaval in the backroom staff. When Brendan Rodgers left only Stevie Woods and John Kennedy remained. Assistant coach Chris Davies, fitness coach Glen Driscoll and first-team coach Kolo Touré all headed south with the departing Rodgers and a series of statisticians, analysts and other less high profile members of staff went with them. Celtic were left in the lurch.
When Neil Lennon took over, initially as interim manager and then on a permanent basis in May of that year he didn't bring his own men. Celtic promoted from within. Though Woods stayed in his specialised coaching position, Kennedy was promoted to assistant manager and the coach – who had already made a good impression after only a short months working with Celtic young players – Damien Duff stepped up to the first team.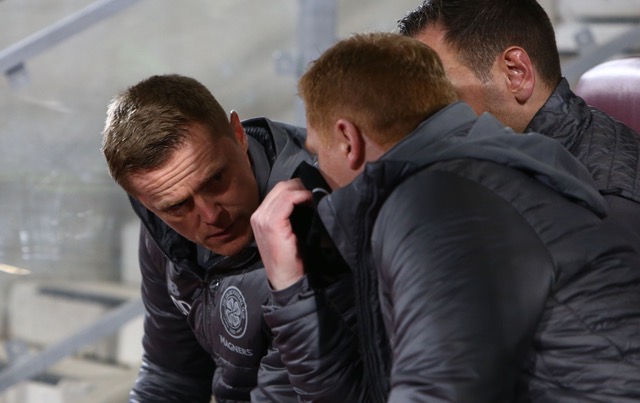 Now club captain Scott Brown is looking to the future and Neil Lennon hints Broony is likely to be adding to what is fast becoming Celtic's own modern day version of that Anfield boot room. Brown it seems will join the backroom staff when he eventually retires.
Neil Lennon has already discussed this in the press this week. He said to the media as reported by Glasgow Times:
"As far as I am concerned when he stops playing there will be a coaching role for Scott at the Premiership champions.
"I would offer him something straight away. It is the obvious path for him. He is doing his badges and I would definitely want him around the place when he stops playing."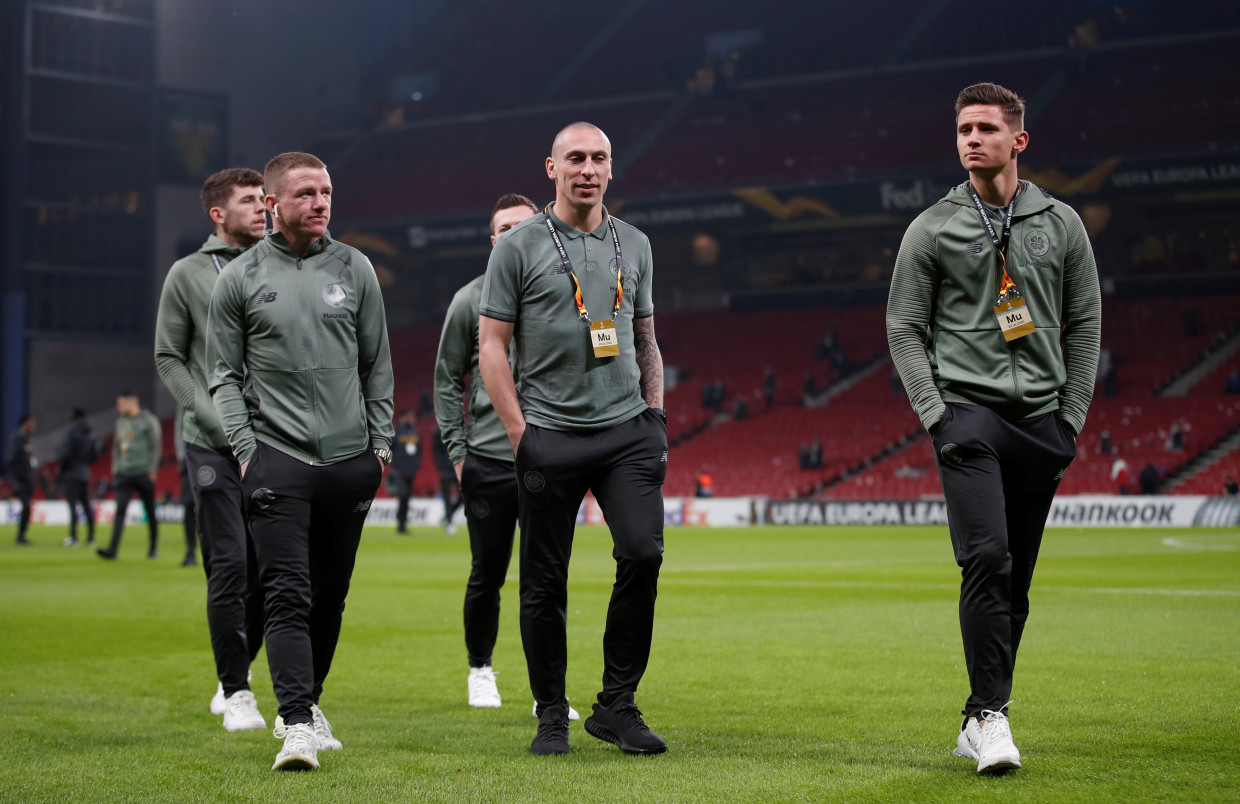 Lennon sees Brown as a future manager of the club. With John Kennedy highly rated, Damien Duff making a good first impression, Brown's leadership qualities already well known from his captaincy role and the vast experience of Stevie Woods still in place, there is a lot of know-how and winning mentality in that group. Let's also not understate the greatest commodity they all share, gold dust in today's football. Loyalty.
A big part of that Liverpool approach was succession and continuity. Of the supporting cast Shankly thanked that day in 1962, Bob Paisley, and Joe Fagan followed the Liverpool legend into the hot seat and both continued the success. Though not directly involved in the boot room Kenny Dalglish and Roy Evans both followed suit and took up the reins as managers of Liverpool FC. Both were brought up in the same ideas developed in that wee room.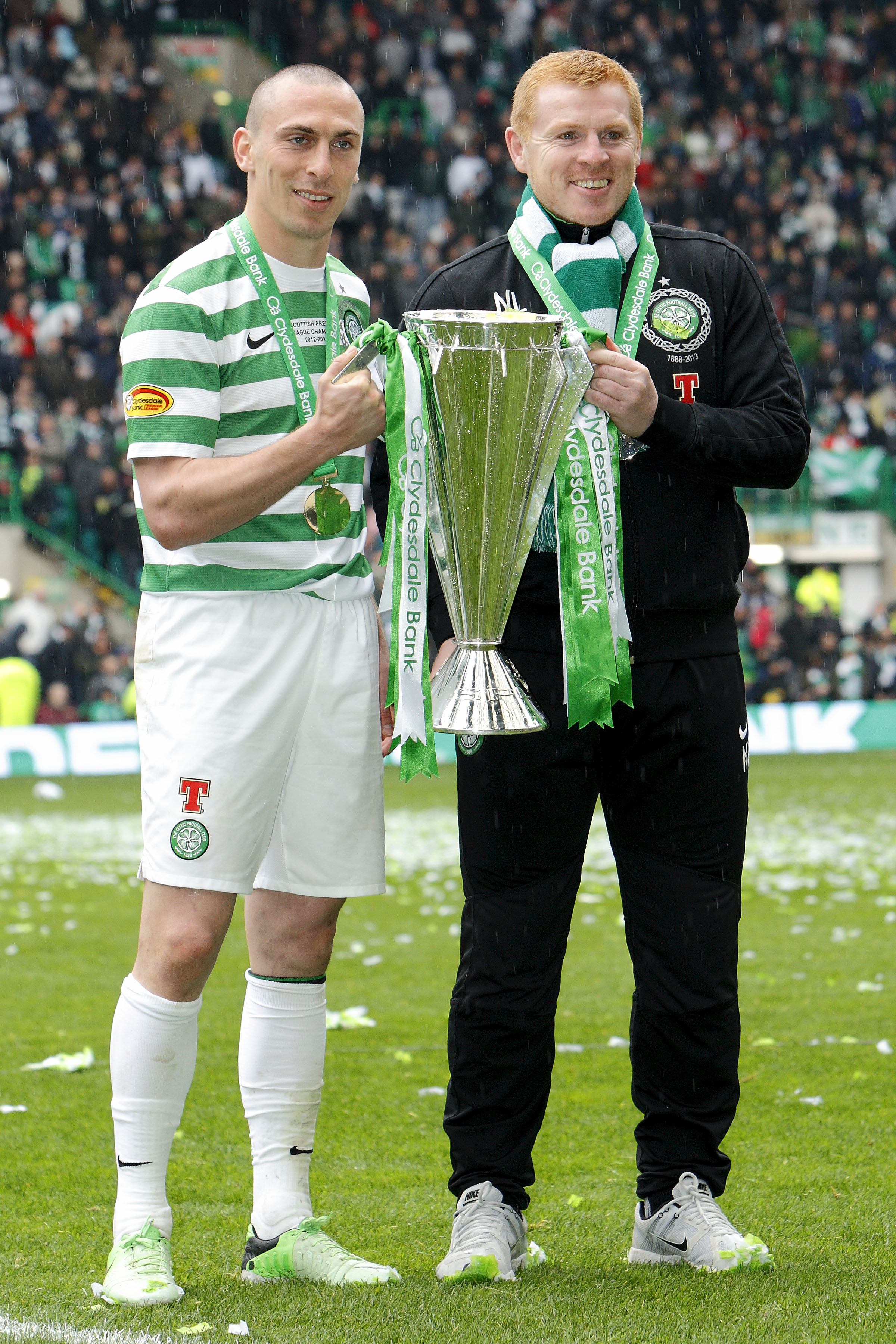 When Rodgers left Celtic trust was broken. It wasn't simply losing a fine manager who had modernised Celtic in the short period of time he was there, we were in danger of losing the ideas that he had installed.
Kennedy, Duff and Woods helped keep that golden thread running through the next chapter. It seems that Kennedy has continued with the team meetings, tactics and fitness regimes. The winter trip to Dubai that proved so successful in the second parts of previous seasons also remained.
Even when he arrived, Lennon, a manager with very firm ideas on the game didn't rip it up and stamp his authority. Any changes were gradual and evolved slowly. It was nearly a year after Rodgers left before the formation deviated from the tried and tested, and very successful, 4-2-3-1 formation to the now preferred 3-5-2. Even that didn't happen until it appeared our rivals had our card marked following a slow December and a couple of encounters against 'the' Rangers where we appeared to have become predictable.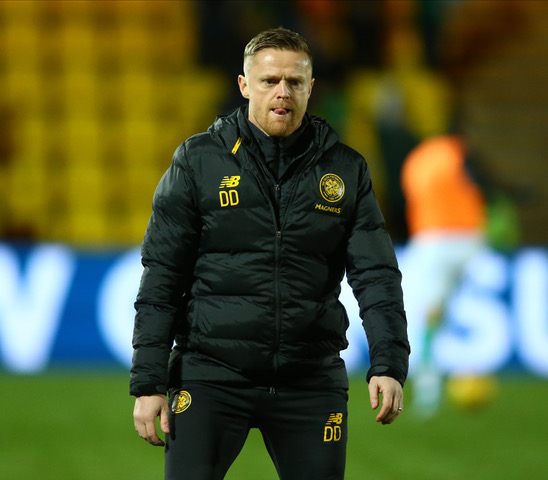 Celtic were successful but also lucky with the appointment of Brendan Rodgers. He was only a slip of Steven Gerrard from immortality at Anfield. That he needed to repair his own reputation meant the meeting of Celtic and Rodgers happened at a mutually beneficial period. Celtic had tried a rookie manager approach in Ronny Deila and it hadn't quite worked out. A man with tactical ability and experience was required, someone who played football in an exciting manner was needed as crowds and as a result income had dropped.
At any other time someone, who to all intents and purposes only a year previously should have been an English Premier League winner, was now at Celtic and managing in the Scottish Premiership. When Rodgers left we were never going to get that lucky again.
We needed continuity and Lennon offered that. He knew the club, the league and the idiosyncrasies of Scottish football. A settling in period wasn't required. We could have gone more high profile to a coach looking to use Celtic to further their career or re-establish their reputation before moving on. To do that would have shown lessons hadn't been learned.
Celtic hadn't just lost a manager, we'd lost a backroom staff and were in danger of undoing a lot of good work. We had also lost a leader mid-season. Were Celtic really going to risk that happening again by appointing another manager with one eye on the Premier league riches or the profile of Spain or Italy?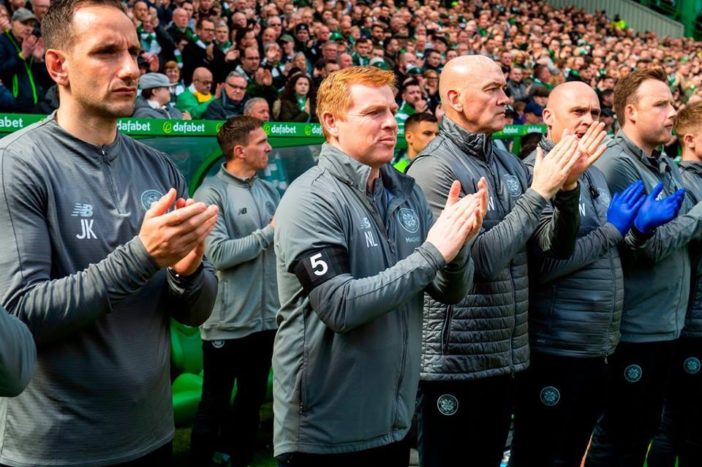 Peter Lawwell has taken steps to avoid a staff exodus happening again. Celtic now have Nick Hammond as a Head of Football Operations and though working closely with Lennon appears to have a separation from the coaching group, a devolution of footballing matters.
Even the appointment of Lennon, following a rather convenient uncoupling from previous club Hibs, seemed as if Lawwell had taken stock of just what a mess had happened previously and intended to avoid a repeat.
Now with that coaching group we can avoid what happened with Rodger's midnight flit re-occurring.
Neil Lennon has done a wonderful job. He completed the Treble Treble by winning the league and Scottish Cup as interim manager. This season he has won the League Cup and with a 13 point lead in the Scottish Premiership, even before the Covid-19 shutdown, Celtic had all but won the league. Now the provisional league champions need only add the Scottish Cup when football starts again to win an amazing Quadruple Treble. Neil Lennon's stock will also have increased. There will be chairmen down south keeping a watchful eye on what Neil Lennon has done at Celtic and will covet him.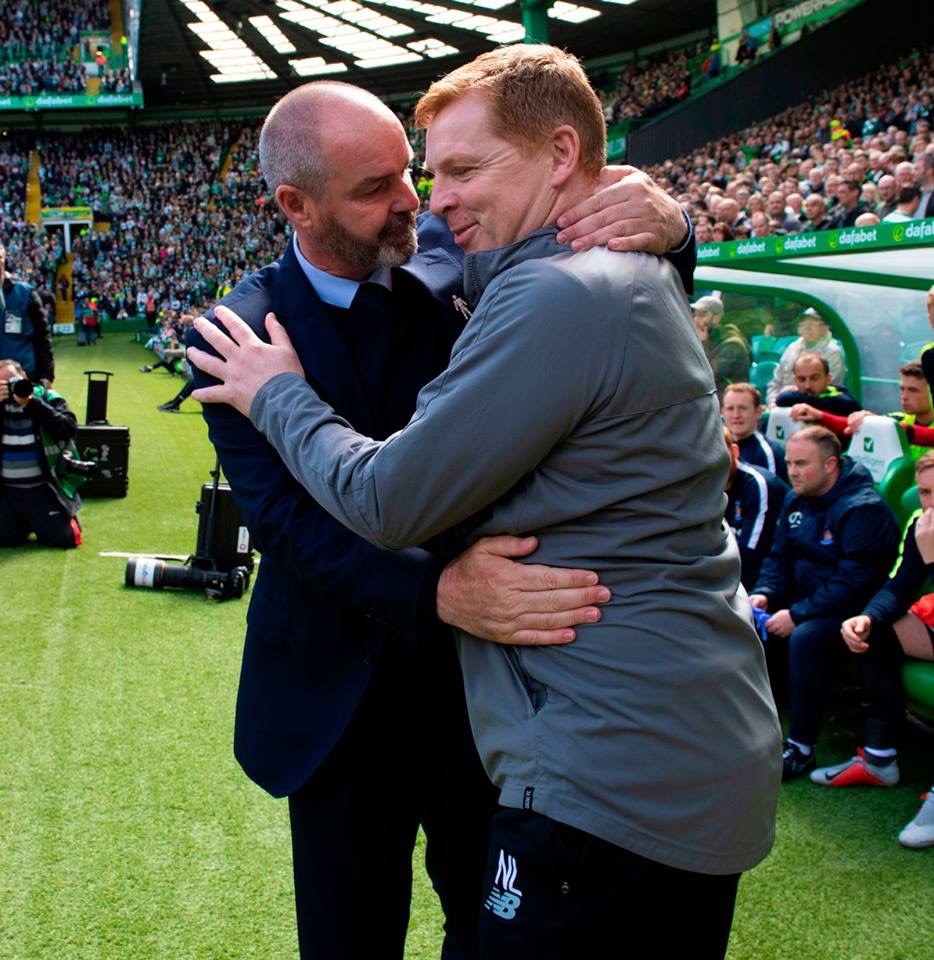 This time however we won't lose a manager mid-season and if Lennon ever did decide to call time on his Celtic career, we have a system of continuity we can call upon and rely on, all without the upset of what went before. Celtic's modern day boot room.
Lennon has already gone public on his admiration for his coaching staff:
"I have great coaching staff here in John Kennedy and Damien Duff" Lennon said, as quoted by the Evening Times.
"John has worked the whole way through with Ronny and Brendan, so he has learned a lot coaching wise and brings a lot of knowledge to the systems as well."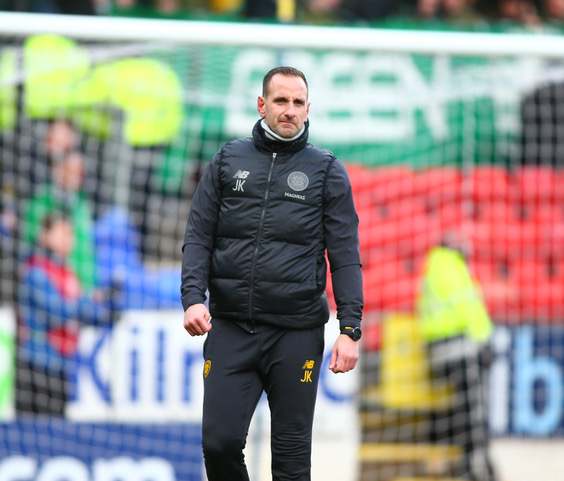 John Kennedy would be the obvious choice to replace Lennon, Damien Duff could step into the assistant role and Scott Brown could cut his teeth as a coach, all the while looking to succeed to the management position at some stage in the future. We can now avoid Celtic being used as some sort of stepping stone to rebuild tarnished reputations for coaches with baggage, looking to offload the weight before returning to the big money leagues. We bring through our own, we pass on the ideas that work and we keep the club on an even keel. Continuity breeds success.
It wasn't broken at Anfield, yet Souness fixed it anyway. Since then league success has been absent for 30 years, until the arrival of the outstanding Jürgen Klopp.
Celtic may not have the bottles of Guinness or converted broom cupboard as they did at Anfield, yet we could learn from the principles that brought a sharing of ideas, tactics and strategy.
From that boot room emerged a dynasty. Celtic's own boot room Bhoys could be the future of Celtic management for years to come.
And with Liverpool legend Steven Gerrard currently the manager of the Rangers, it's rather ironic that it's Celtic that are busy recreating the Anfield Boot Room philosophy at Lennoxtown.
Niall J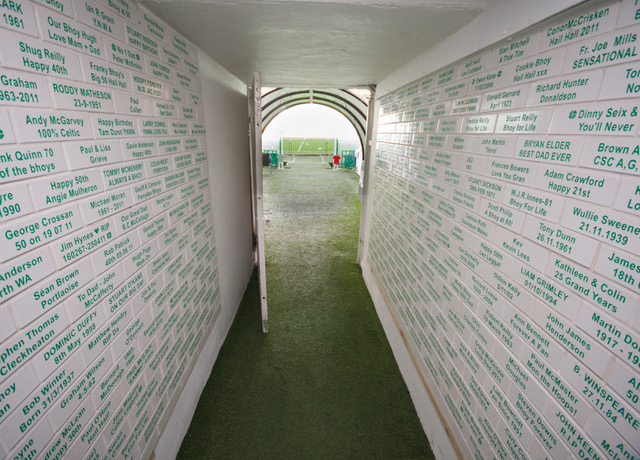 Take The Celtic Star's Photo Tour of Celtic Park and enjoy our stunning photos from inside Paradise RIGHT HERE, RIGHT NOW.
Support Celtic Youth Development
Help raise money for Celtic Youth Development by joining the £1 weekly lottery and you could win up to £25,000 – just click on any one of the photographs below to join. Lots of our readers have already done so and they're now doing their bit to help fund Celtic Youth Development that can deliver the stars of tomorrow and beyond. And you might even win a few bob too! And a special thank you to all The Celtic Star readers who have already signed up and are now supporting youth development to give us the Celtic Stars of the future…