The last couple of days will have been quite difficult ones for the manager and more particularly, the players.
After a defeat like the one suffered in St Petersburg, there is what I used to call the 'humbling period'.
There is very little chat between the players after the match; they are as stunned and disappointed as everyone else.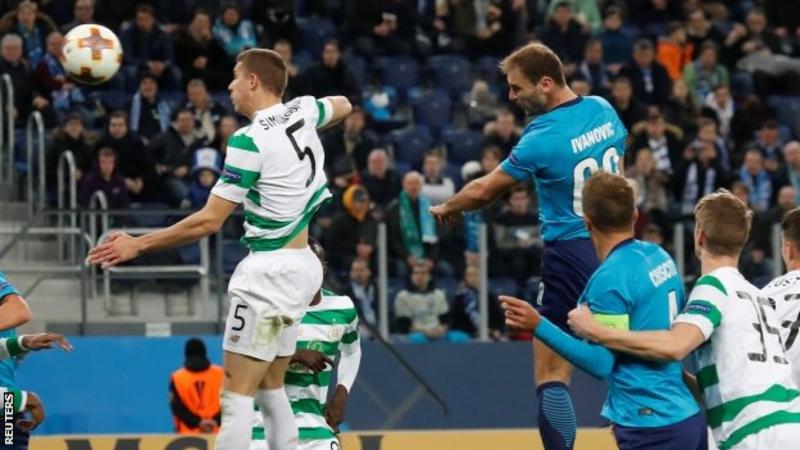 The manager usually keeps his distance, as he is quite aware that he cannot afford to be too vociferous in his criticism in case egos are damaged – even if only temporarily – and relationships suffer.
In the press, TV and radio and also in discussions among the support, the performance is discussed and dissected, with only grudging acknowledgement given to a few, if any.
Celtic fans expect to win, especially if they are 1-up from the first leg. And they expect a certain standard of play, which means not losing three goals to pretty disastrous defending.
It is a difficult period for everyone in the squad and behind the scenes.
The match finished at around 8pm on Thursday evening.
The next match is against Aberdeen at Pittodrie on Sunday, kick-off 1.30pm.
That gives the players – the ones who exerted most energy – roughly 64 hours to get back from St Petersburg, put in a light training session, get some sleep in, then make the journey north from Glasgow.
It is asking a lot of the team, especially one which has been receiving some 'stick' for that Europa League performance.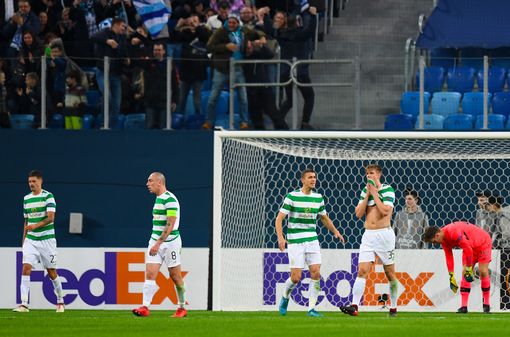 There is a difference of 9 points between the two clubs in the league table, with Celtic having by far the better goal difference. And Rangers are now three points ahead of Aberdeen after their win over Hearts at Ibrox yesterday.
And if you could put your money on a team LESS likely to rise to a challenge like today's league clash, then surely Aberdeen would be your choice. They promise much but deliver little, especially against Celtic.
However, their players will be well aware that they are going out to face a Celtic team which, unless they are built of unusually stern stuff, will be feeling a bit low after the disappointment of Thursday.
The Dons will never have a better chance of taking the points but do they have the will, drive, character and initiative to do so?
JIM CRAIG
COULD RODGERS TURN TO BAIN?
Kevin Graham previews today's match for The Celtic Star…
Our last trip to Aberdeen… ???? #ABECEL pic.twitter.com/FI58DeSdtf

— Celtic Football Club (@CelticFC) February 24, 2018
Pressure on the gaffer: Football can give you pleasure and it can also bemuse. It makes you question the previous unquestionable. Rodgers is now being questioned. His decision to rest 7 players last week then a meek performance against Zenit has opened the pressure valve. The debate whether that is right or wrong is for another day but defeat or failure to win the third game in 7 days will see the heat on our side magnified. He talks about intensive Celtic returning. Yeah, we like intensive Celtic and his team selection has to reflect intensive Celtic.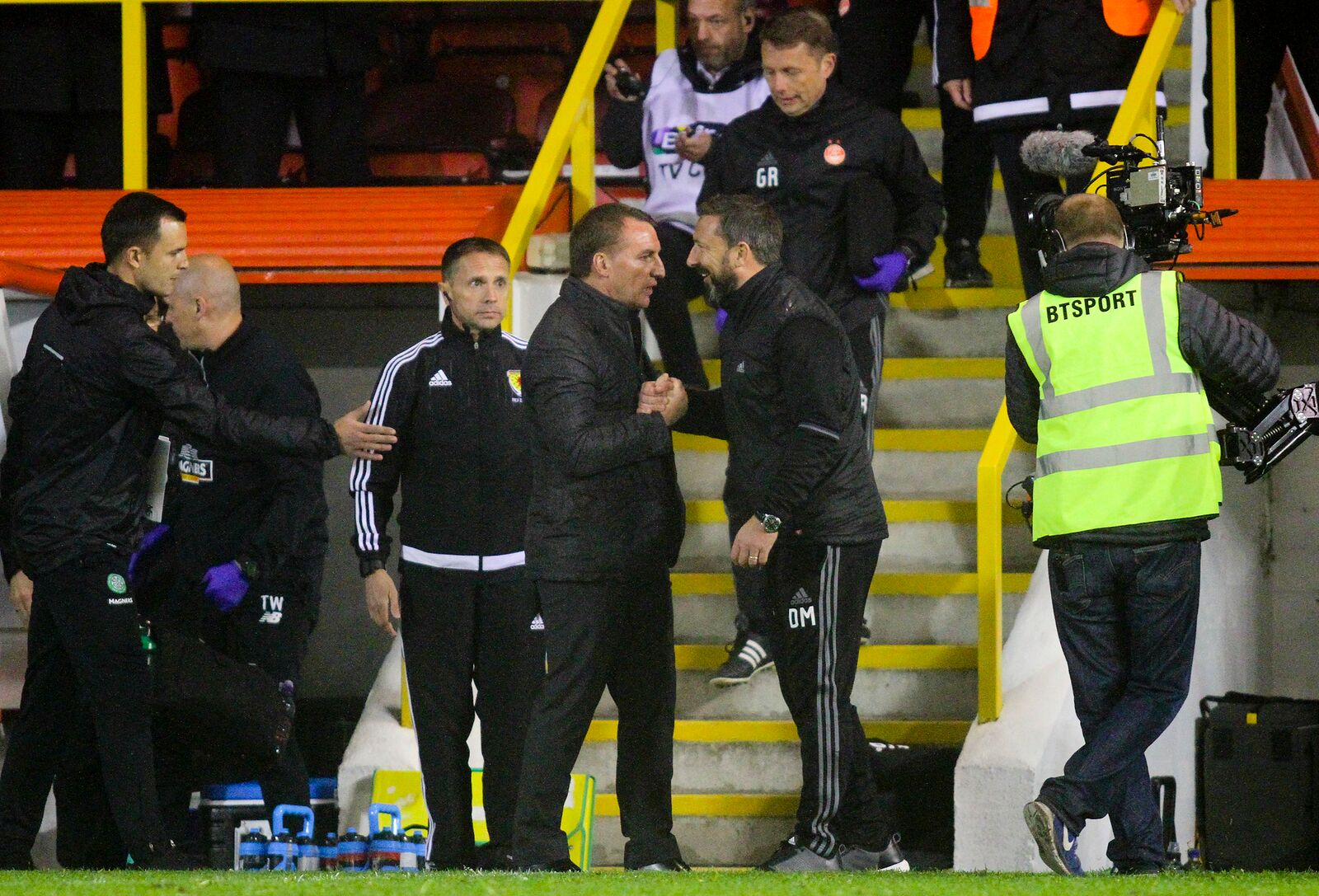 McInnes' Record: Derek McInnes is the most lauded manager in Scotland whose record of under-achievement with Aberdeen is somehow held up as an achievement. That he has only brought home one trophy – on penalty kicks- to the second best team in Scotland should see him being chased out the door. It seems that the Aberdeen board are more intent on running the grand old Pittodrie into the ground so they can sell the suburban dream to first time buyers. The whole of Scotland wants them to win tomorrow. They need a title race. I'm not bothered about that as the TV and papers need the narrative but McInnes needs to win for himself.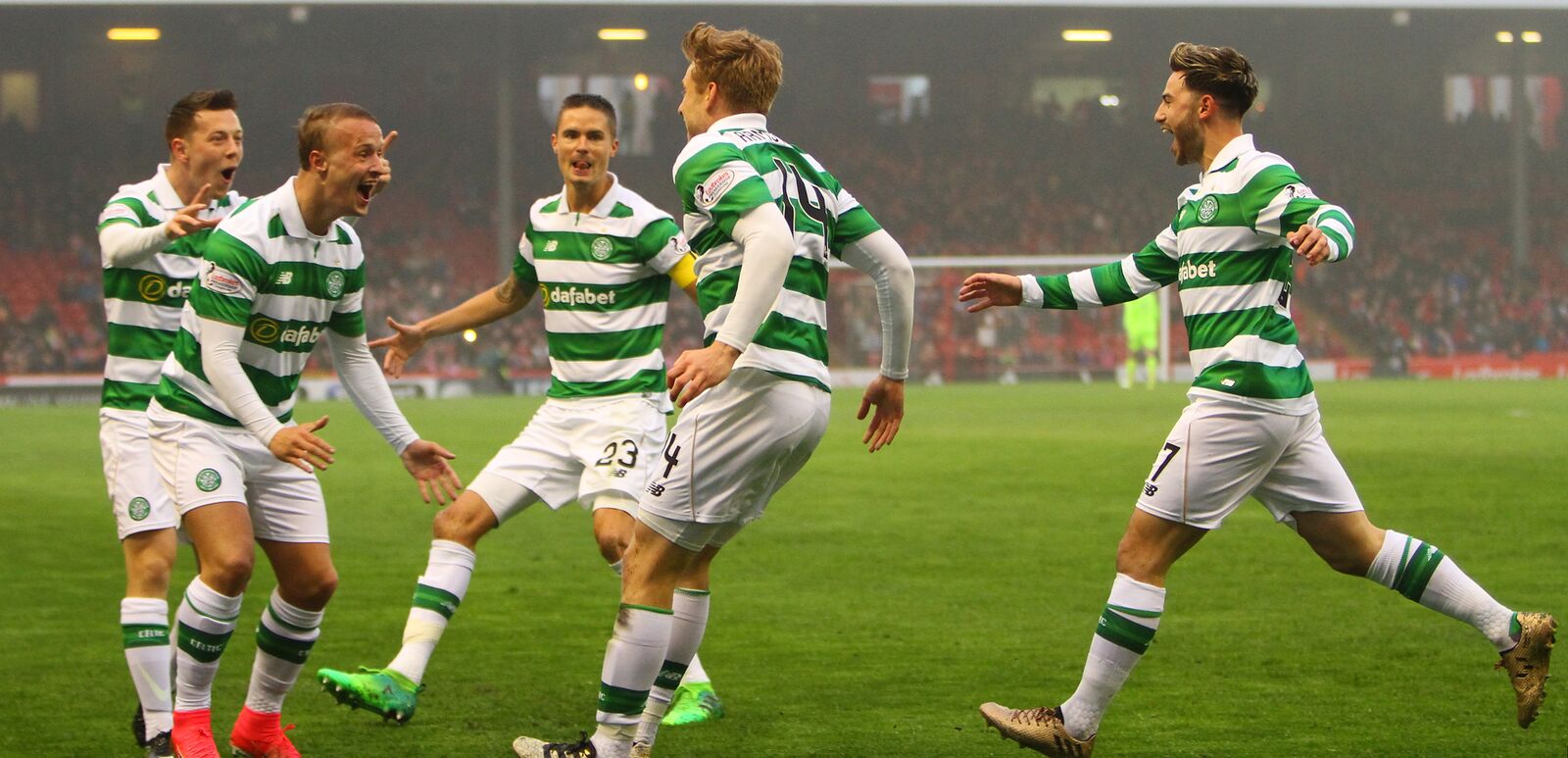 Bouncebackability: A word invented by Iain Downie and then exhausted to death by Tim Lovejoy and the once relevant Soccer AM. We need it. The players have to be feeling that they didn't do themselves justice in St Petersburg. To get back on track and to put a marker down for the rest of the season there is no better fixture than a top of the table clash. This isn't game we can sleepwalk into and come away with a result. This is a game that requires relentless energy and total commitment. The away support will be boisterous and will out sing the sweetie rustlers who are conditioned for defeat in must win fixtures. That must continue tomorrow.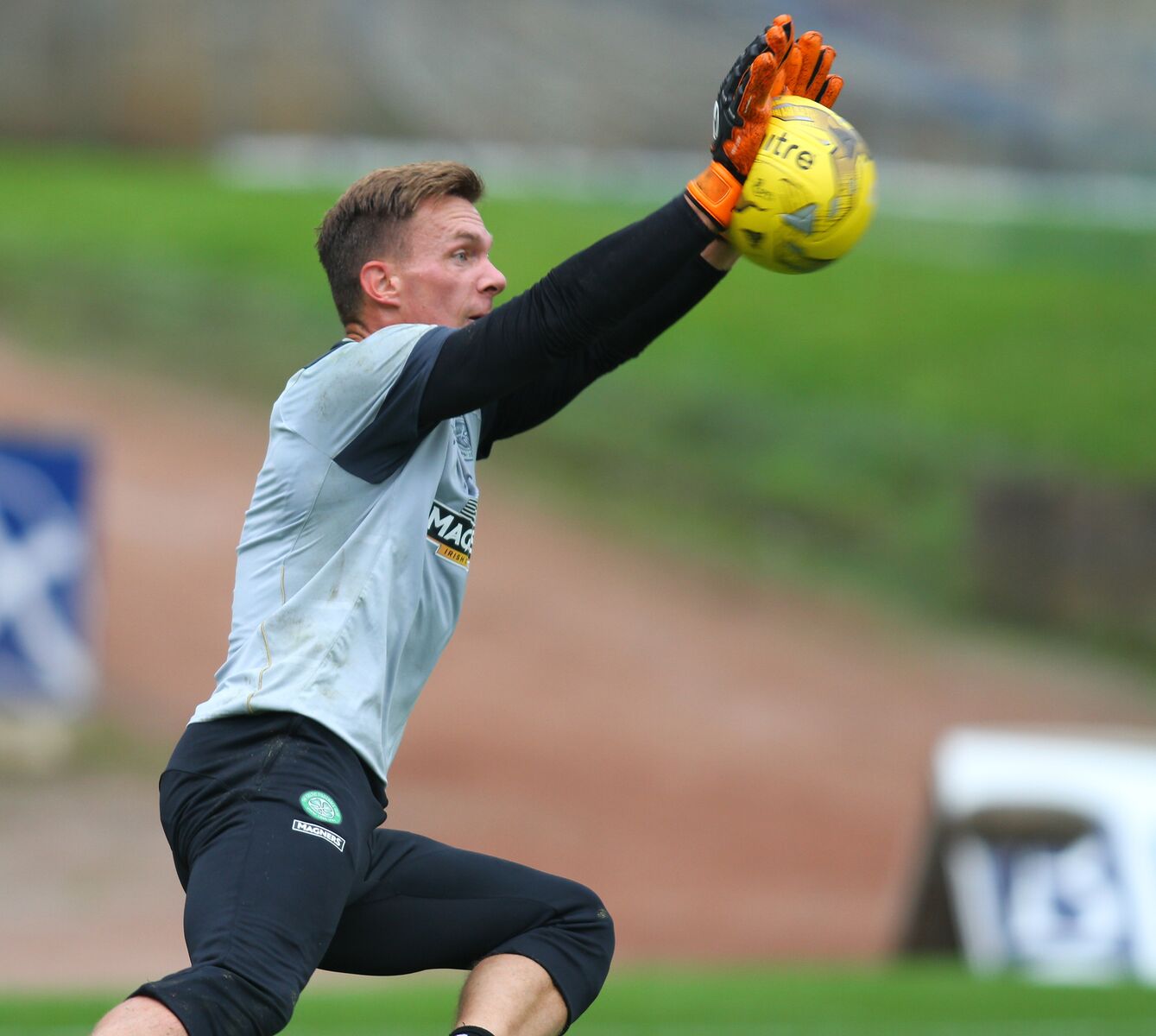 Time for Bain?: Rodgers is manager of trust. His team selections reflect that he has players he knows that he can rely on. He brought in Dorus De Vries as a face he had worked with previously, who knew the way he worked, knew what he expected and could show others in the dressing room the standards that needed to be followed. The thought process of Rodgers was evident when De Vries replaced Gordon earlier last season. This was Rodgers number one. Injury and Craig Gordon's form saw Dorus fall out of favour. His decision was nothing to do with poor form or the general feeling that Dorus doesn't look like he is capable of making game changing stops. For that reason we will see Dorus in goals at Aberdeen.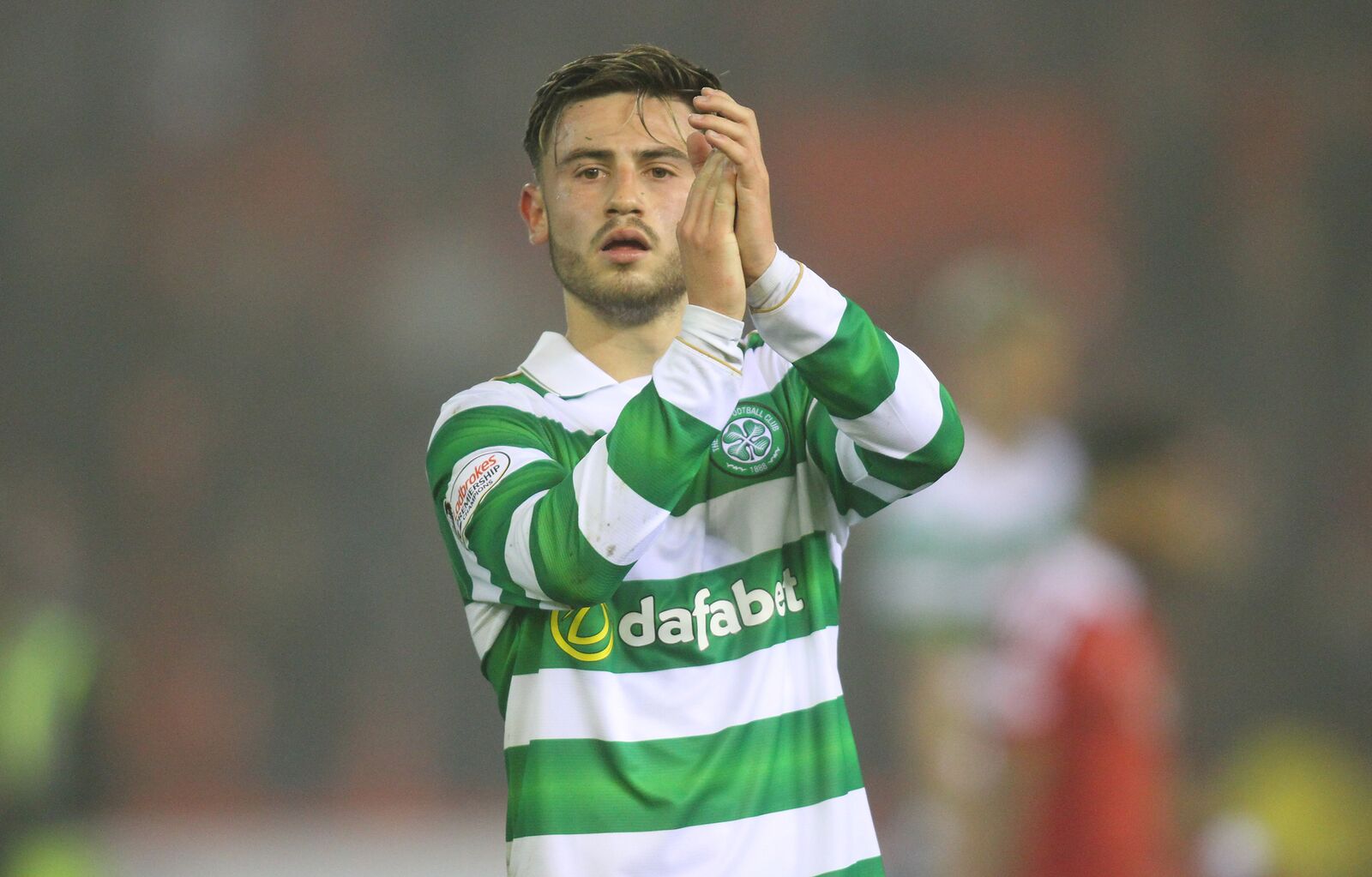 The Return Of Paddy: 57 minutes in a development game. That's enough isn't? Anyone? We need some Paddy Roberts in our lives. It's been a tough week.
Log in and leave a comment below.