"We understand everyone starts on zero points and if you want to win the league then you have to be consistent in how you perform and train every day. It's an exciting time for the team in terms of that anticipation of what the season will bring but we have to keep striving to get better," Callum McGregor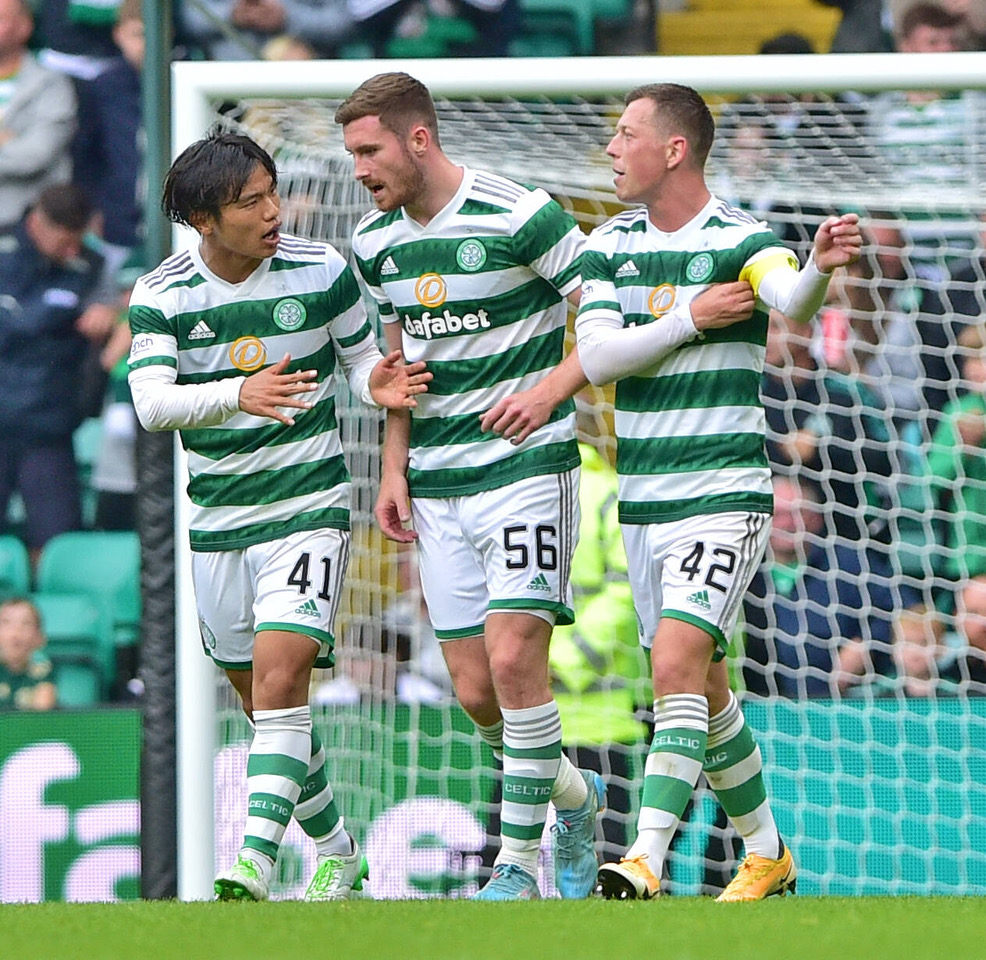 Callum McGregor admitted that the Celtic squad is desperate to get started again and play in-front of a packed house at Celtic Park tomorrow afternoon after the Celtic captain performs the honour and privilege of unfurling Celtic's 52nd Champions of Scotland flag.
"We just want the games to get started now. We've had a few weeks of preparation in terms of pre-season training, fitness work and tactical work and everything else so you are getting to that point now where you just want the games to start," the Celtic captain said at yesterday's Media Conference.
Last year was the only occasion as a Celtic player when McGregor wasn't involved with the reigning Champions – the Covid season kicked up shocks and surprises all over world football and theRangers benefited by winning their one and only title.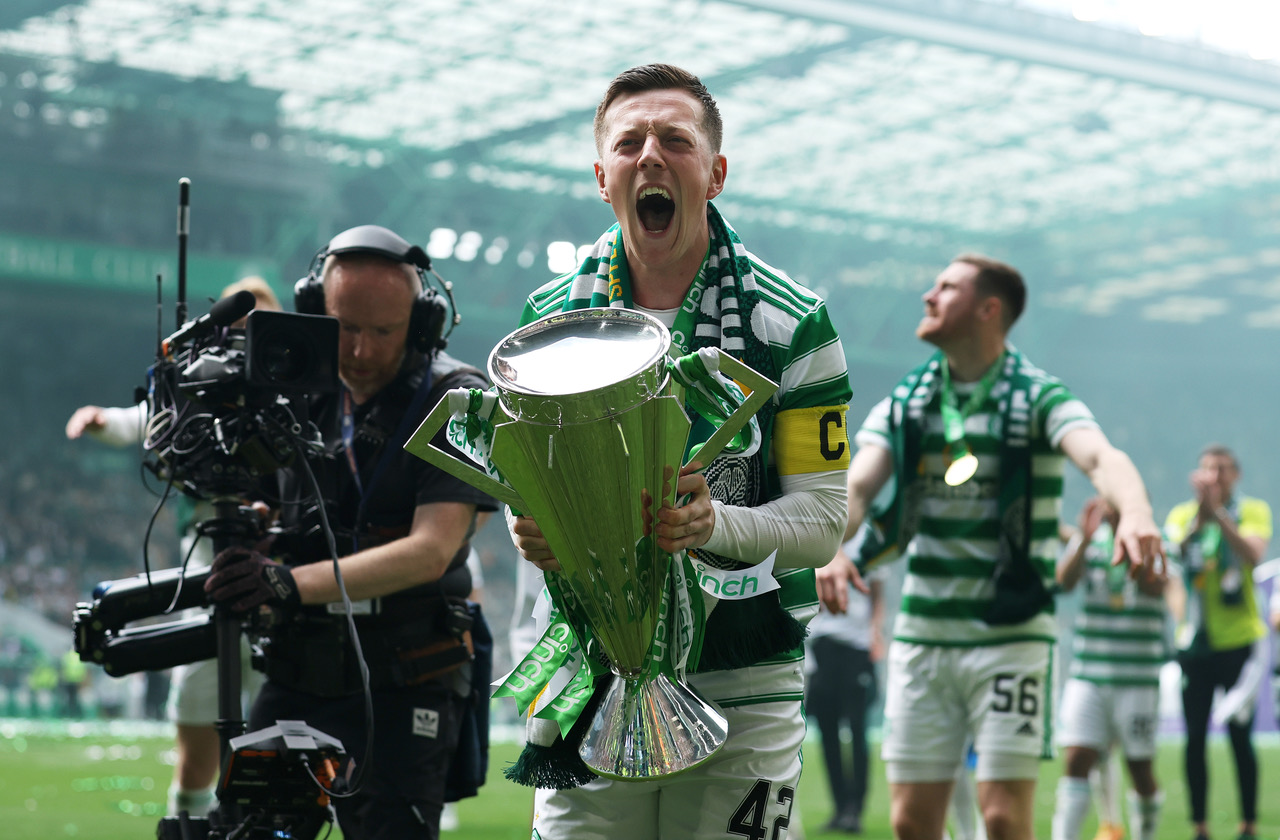 McGregor played a huge role in making sure that was a one season wonder and the Scottish Champions flag will be flying over Paradise one again from tomorrow afternoon. So in terms of going into a new season as Champions, that's nothing new as far as Callum McGregor is concerned.
"We have to approach it the same way that we have every other season," he said. "We understand everyone starts on zero points and if you want to win the league then you have to be really consistent in the way you train and perform every single day.
"This is no different for us, the manager puts a lot of demand on the players every single day in terms of the way we train and then we get the opportunity in the games we have to go and perform and try to get results. We'll be approaching the season on a game-by-game basis."
On being asked by the club to unfurl the flag tomorrow, there is no doubt that Callum McGregor is honoured to have been asked and it will be a proud moment for himself and his family. "It is a really proud moment. It is an honour for the club to ask me to do it and it will be a special moment. Once we get that out the way then we can focus on the football and that is what we do best," Calmac said.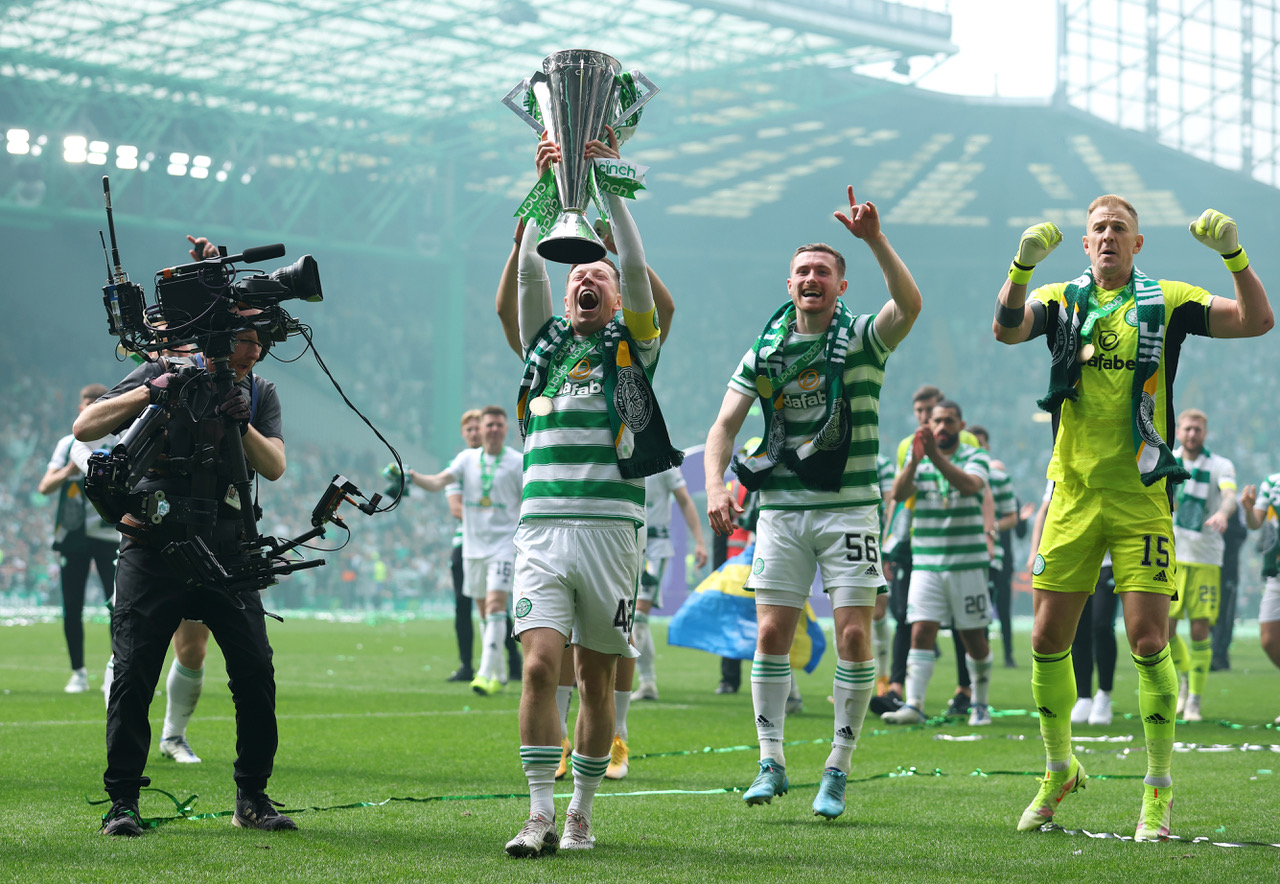 Aberdeen have played four competitive matches in the League Cup already this season and the hacks yesterday seemed to be hoping that this might give Jim Goodwin's side some sort of an advantage over the Champions at Paradise tomorrow. McGregor disagrees, pointing to the competitive nature of the games Celtic have played in pre-season throughout July.
"I do not think so as I think the training within the group has been really competitive and there has been an edge to the pre-season games as well. This can be unusual for these sorts of fixtures as sometimes players can just be looking to get through them without picking up a knock.
"However, some of the games we played had a real edge to them and were played at a good tempo. We have to attack the game at the weekend the way we would any other one and if we are ready to go then hopefully we put in a big performance and start the season off in a good light.
"The closer you get to a new season you start to think about the challenges the beginning of a new season will bring and you just start to prepare yourself and your mind for what those challenges might be."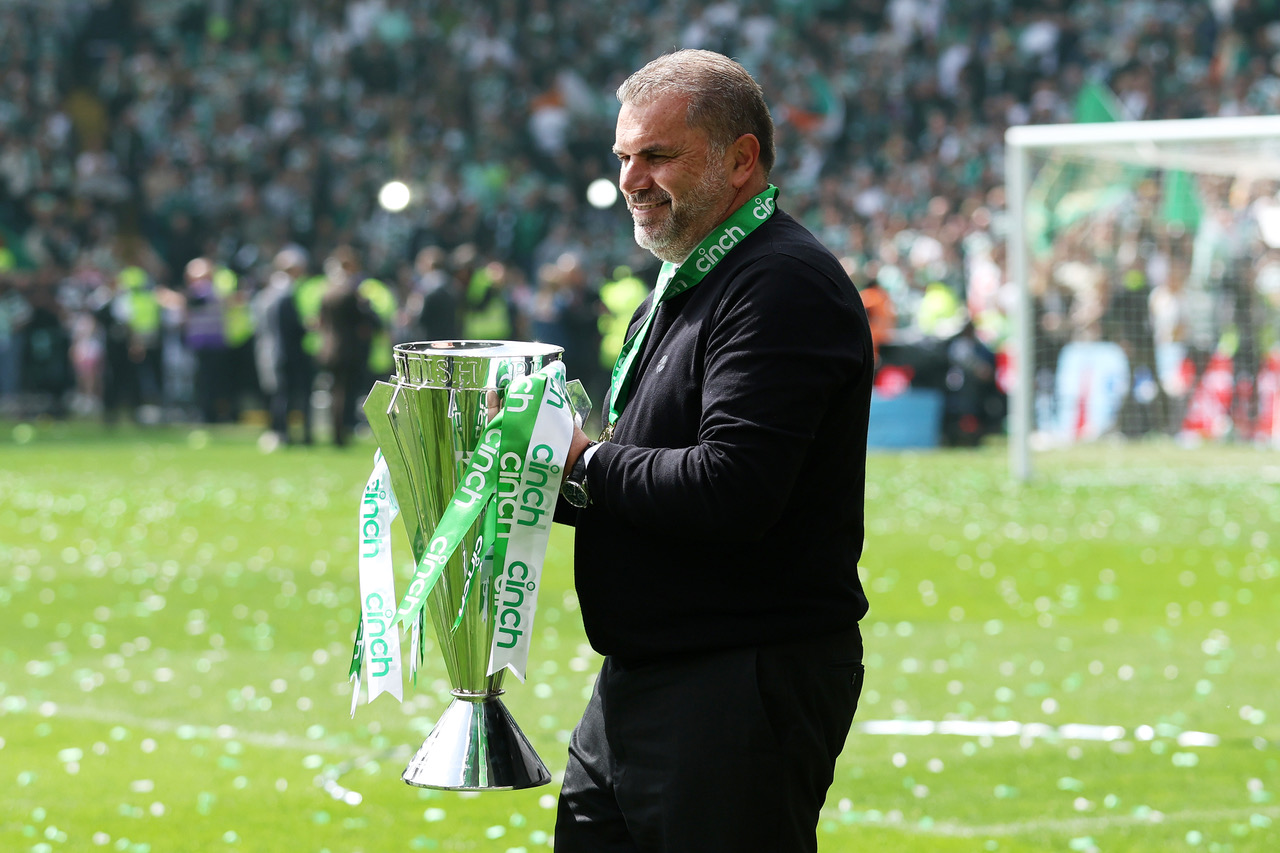 On starting a new campaign after having had a year working with Ange Postecoglou, who has stamped his identity on the squad and on the style of football that is now being played – which is loved by the Celtic support – McGregor is clearly in a position where as Celtic captain he can look forward to the new season with considerable and justifiable confidence.
"We've been together for 12 months now, the majority of us, and the manager has challenged us to try and get our starting point similar to how we left off last season. That is the challenge for us as a group of players, we always have to try and get better, individually and collectively.
"It is an exciting time for the team in terms of that anticipation of what the season will bring and we just have to strive to get better and better while listening to what the manager wants us to do. We just need to be able to put this into practice during the games as much as we can," Callum McGregor stated.
In terms of his own personal aims for the season: "I am just looking forward to the new season. I will hopefully stay fit and healthy and try and just help this football club be successful."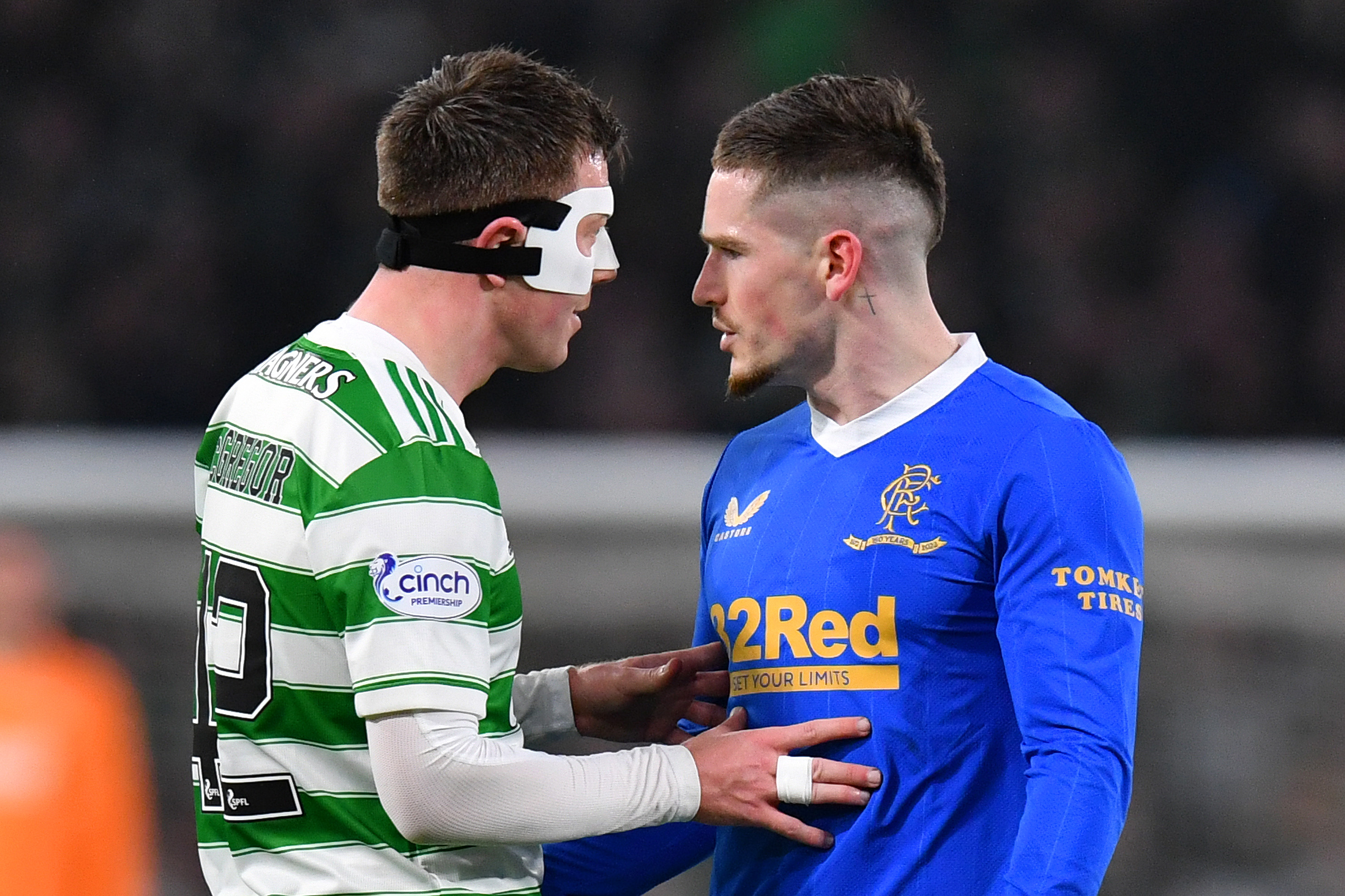 On the excitement among the players going into the new season where they will get the chance to play in the Champions League: "We are just looking forward to it in general. It is not too prominent in the mind as we obviously are focused on the game at the weekend and that is how we need to approach every match. Especially in the league campaign as well, everything that you do every week, you just need to prepare for everything that comes.
"Obviously we will look forward to the Champions League draw when that comes at the end of August," Calmac stated.
On the new signings that Ange has made over the summer: "The new boys are settling in well and they all seem like good people. As many of those that you can work with is ideal."
On those pre-season matches against the likes of Rapid Vienna, Legia Warsaw and the two English sides Blackburn Rovers and Norwich City, the edge in those games will certainly help Celtic be ready for the opener against Aberdeen, according to the Celtic skipper. "The preparation in terms of pre-season is all about preparing you for what comes ahead in terms of a lot of challenges in the season. The games have been great for us and hopefully come Sunday we will be ready.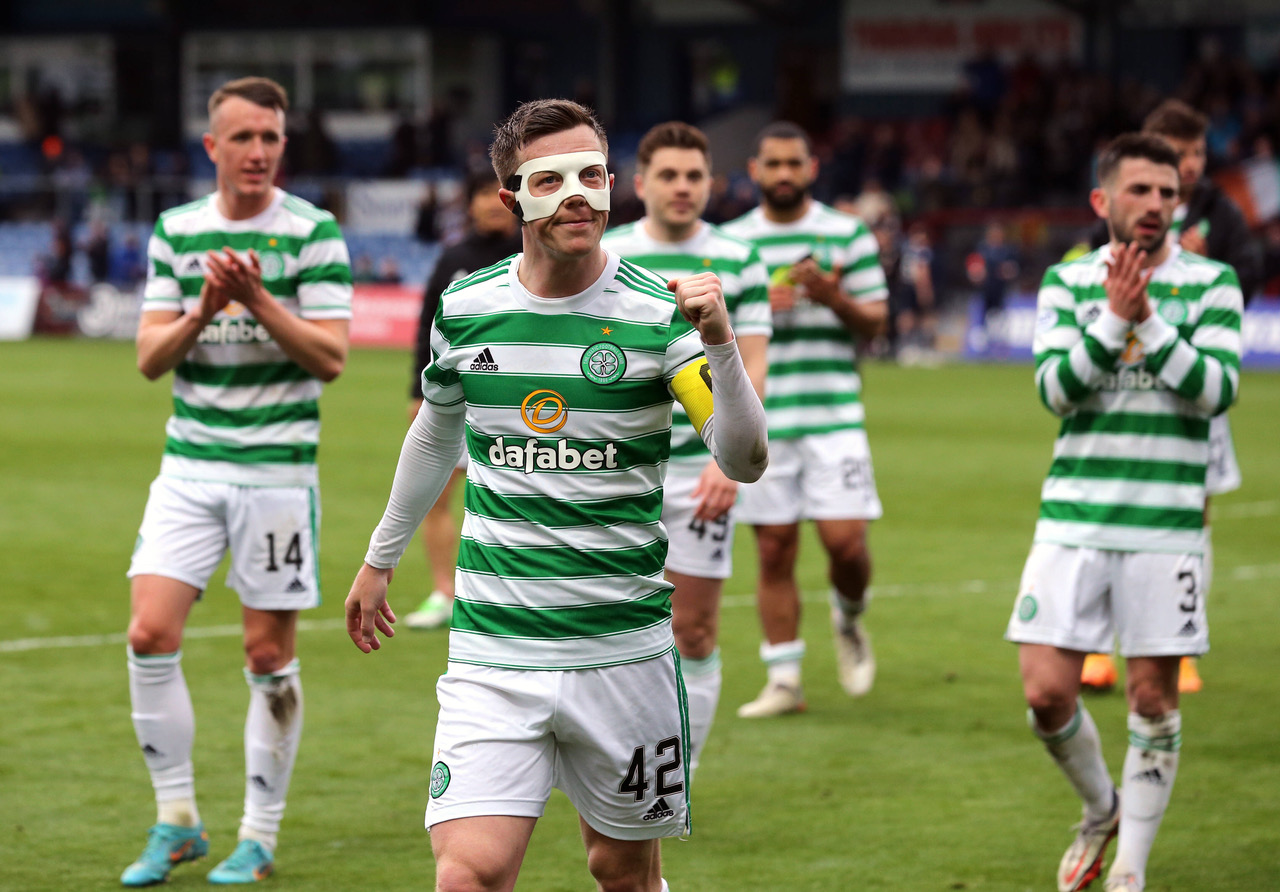 In terms of the mood in the camp and the competition for places in what is looking like a very strong squad for the season ahead, the skipper explained how that is handled internally.
"That's the nature of football, if you want to compete you have to have that depth in the squad and what that does is it just keeps the levels really high and competitive and like I say if you want to be really successful in football that is the way to do it."
Asked about some players maybe getting a bit unsettled during the transfer window and his own role as captain in making sure they are focused on games for Celtic: "There is always uncertainty around transfer windows and players leaving or coming. We have a fairly settled group, they want to be here and make the club successful. My job has been easy so far and hopefully that continues.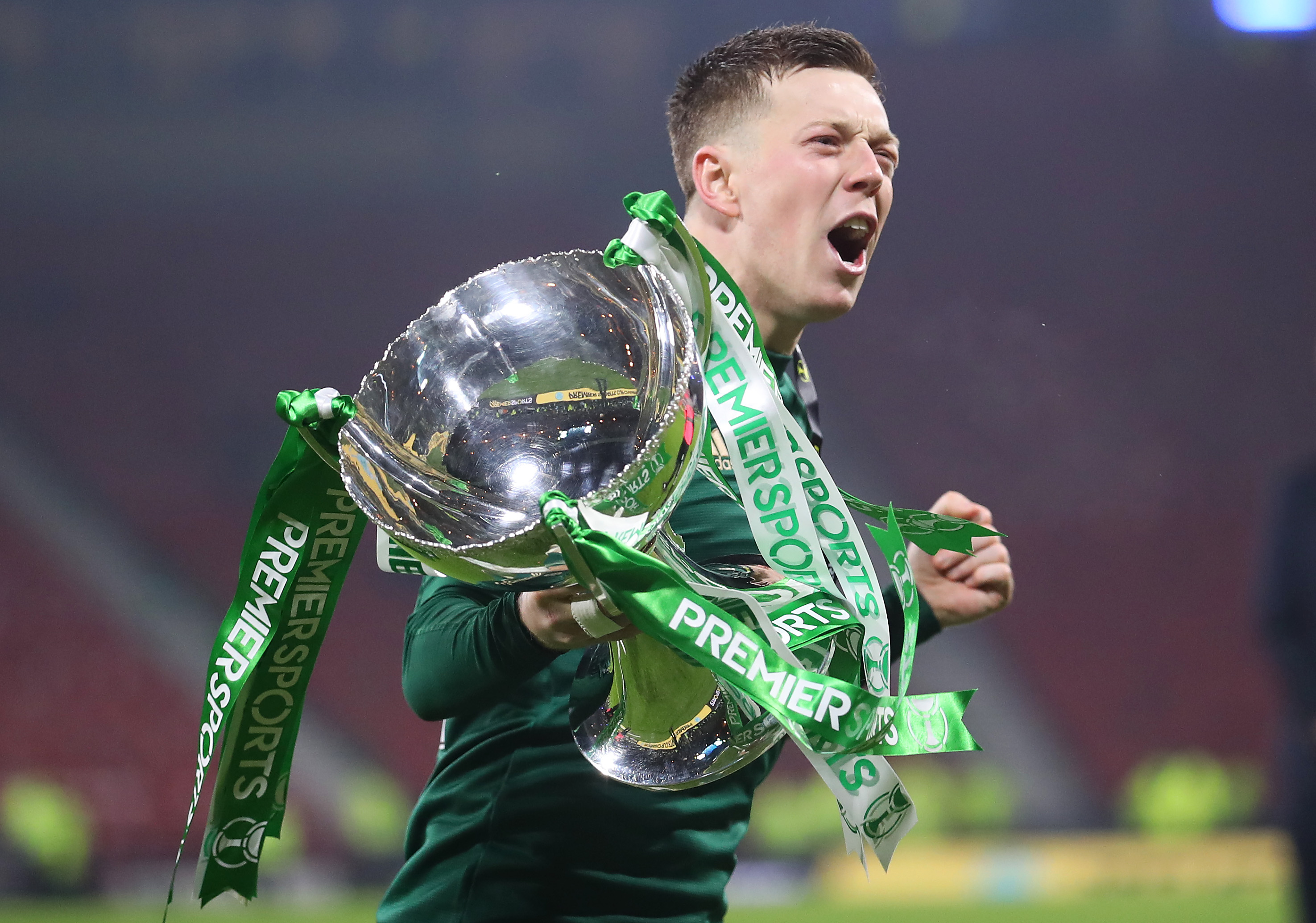 And finally a word or two on new coach Harry Kewell and the difference that the Australian legend has made since joining the Celtic coaching staff in the summer: "He has been great and he is a huge character. He had a great career and he has been really good at drip-feeding information into the attacking players and helping them along the way. He has been a great fit."
Watch Callum McGregor's Media Conference below…