Dundee United 1 Celtic 1 
"We've won the League again!! And why is this one so sweet? I think, quite simply, that it's because we didn't really think it possible, after last year, and particularly after that awful defeat to Livingston in September. Even as late as the New Year, I found myself saying that Ange was doing well, but…. But glory be to Ange, and glory be to Celtic for the 52nd time!
So ANGE means Absolute Not Good Enough, does it, Mr Keevins? Please, ye enlightened readers of The Celtic Star, please ignore this buffoon in future. He knows as much about football as the average snail.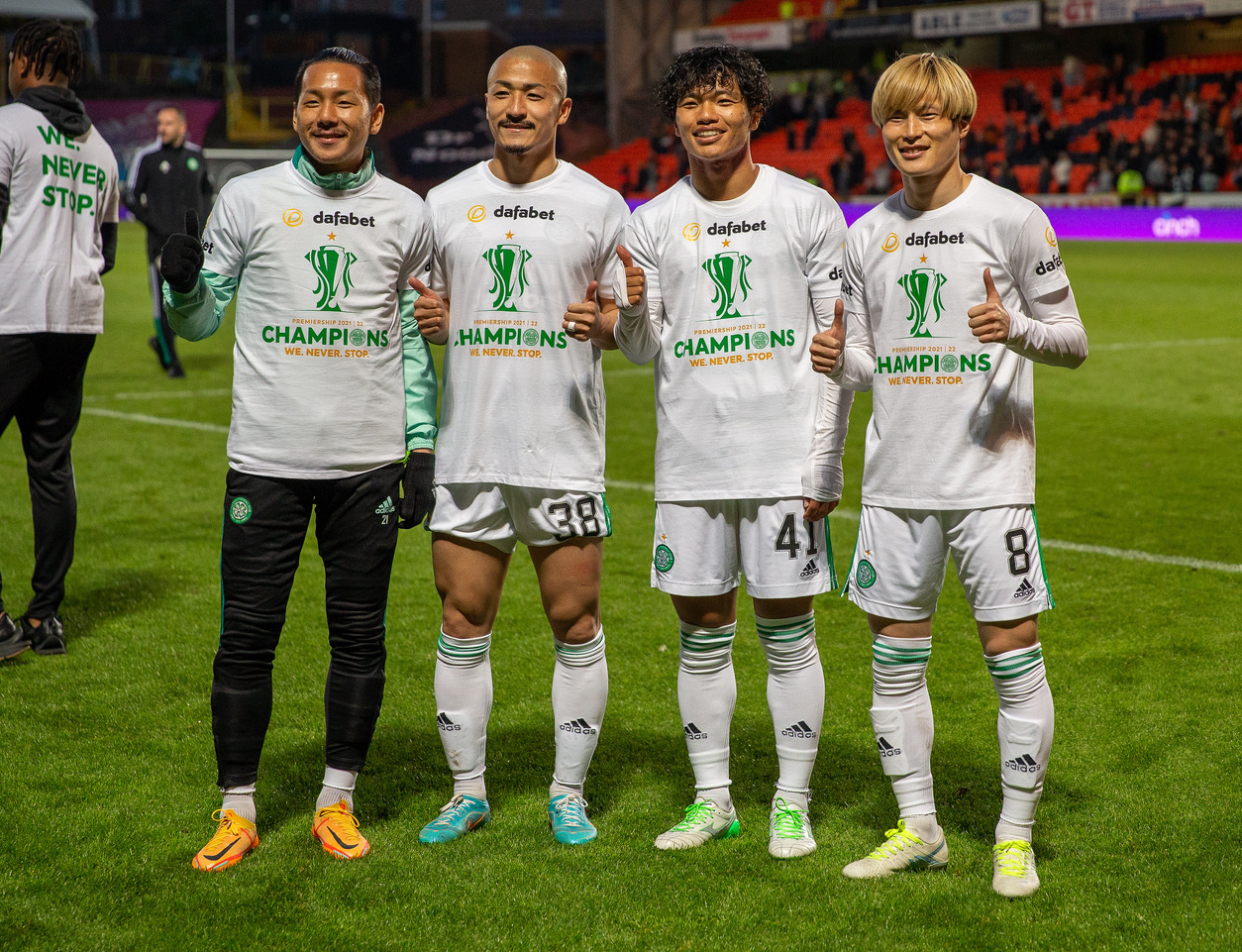 But to the game. First half all Celtic but couldn't score, then a great goal from Ralston and Gioukamakis, and then an even better goal from Dundee United, and then a tense wait for the final whistle. But eventually it came after four dreadfully long minutes of added on time, and Celtic are the Champions!
🗣️'The dream was always to manage a famous club and try to make an impact. When something is almost a lifelong obsession and you finally get there, it's hard to put into words'

Celtic manager Ange Postecoglou after his side clinched the Scottish Premiership title 🇦🇺🏆⤵️ pic.twitter.com/cu6nuUXNYC

— BBC Sport Scotland (@BBCSportScot) May 11, 2022
Let us bask in the glorious present this happy morning, and let us look forward to the equally glorious future that now beckons for us. 2020/21 was a freakish blip. The natural order has now been restored. 10 League Titles out of 11 speaks for itself. No matter what happens next week, that remark of 10/11 will shut them up! And the rogue season was the most unnatural of them all! Football, without fans, is nothing said the blessed Mr Stein. 2021 proved that! And so now has 2022. And oh, how our brilliant fans enjoyed themselves at Tannadice! Parkhead is Paradise once more!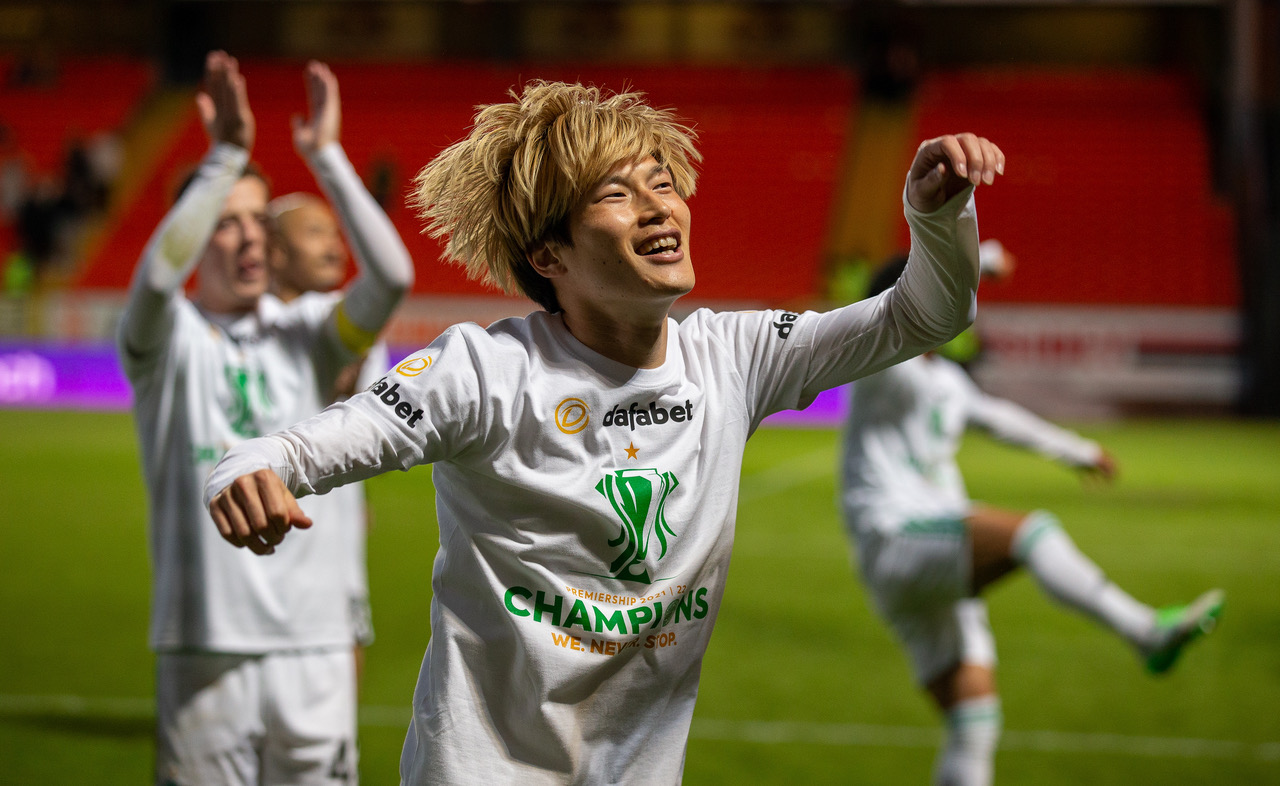 There was one funny thing on Sky Sports, I thought. James McFadden raised his arm in triumph at the news that Motherwell had qualified for Europe, when we all knew that he was happy for a totally different reason. Come out, James! We know you are one of us!
But let us also allow Dundee United some credit. A refreshingly honest Manager, some good players and a decent support who have never concealed their preference for one Glasgow team rather than the other. A brilliant goal and twice hitting the post certainly deserves a draw and a place in Europe. Well done the Tannadice Terrors! They will also be happy this morning – and with cause, for their rivals Dundee are now relegated.
Finally, my friends, be honest with yourselves! Did any of you behave like I did by spending the last few minutes in the toilet, or in the garden or in a darkened room? At moments like this, one suddenly can become very religious and pious, and promise God to do all sorts of things that aren't really very likely! "I'll never drink again!", " I'll be nice to my neighbour whom I cannae stand!" "I'll even be nice to the Burrant Cuns!" Greetin', prayin', swearin' – my friends would hardly recognise me! A terrible way for a man in his mid 70s to behave, is it not? But full time came, and we are Champions for the 52nd time! Unbroken too.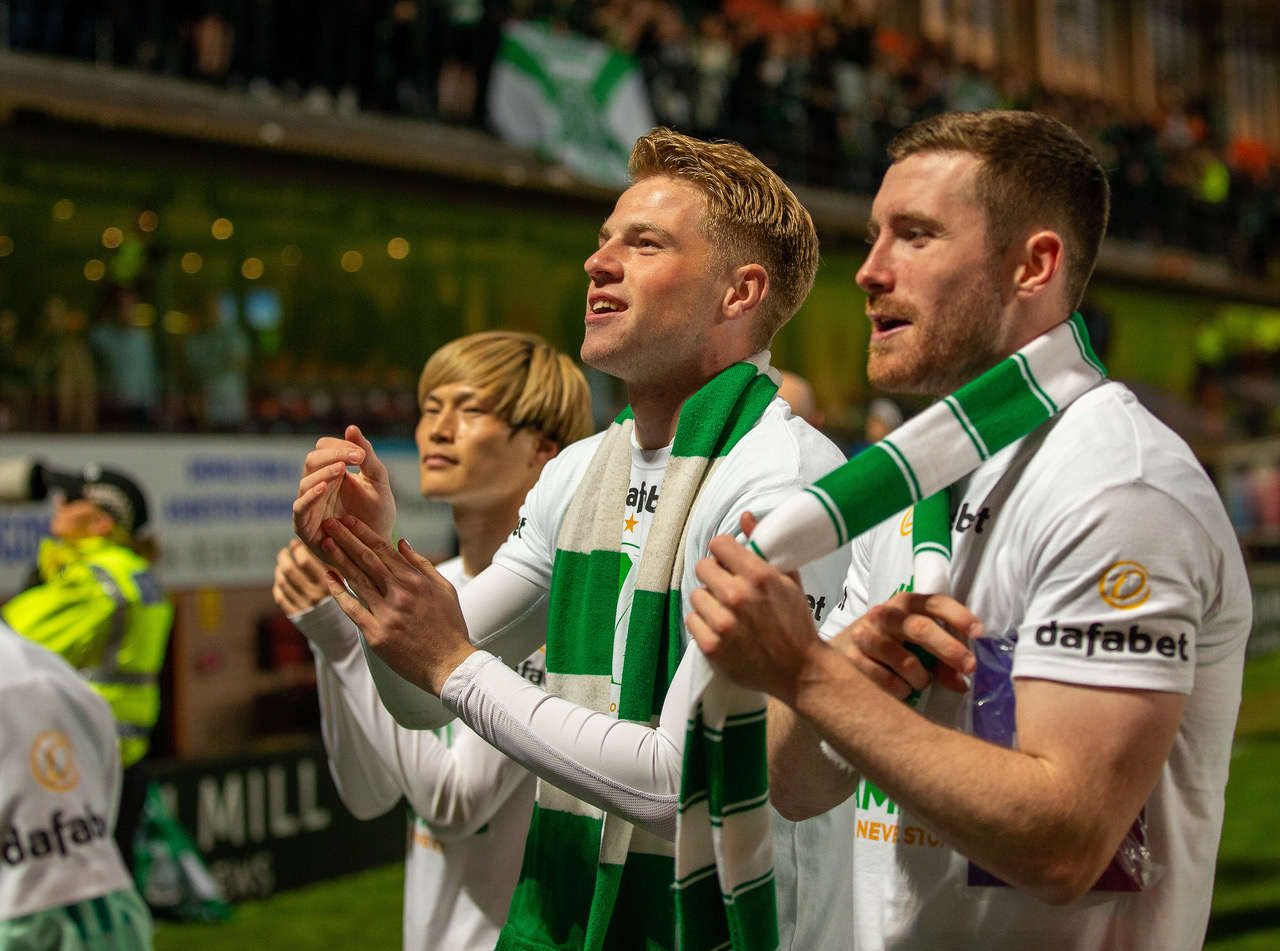 And now, all the best to Eintracht Frankfurt and even Hearts!
David Potter
David Potter's new book, Putting on the Style, a biography of Celtic legend Willie Fernie is out this week, thanks to everyone who has pre-ordered and your copy will be posted out as soon as the lorry arrives. If you would like to order your copy please use the link provided below.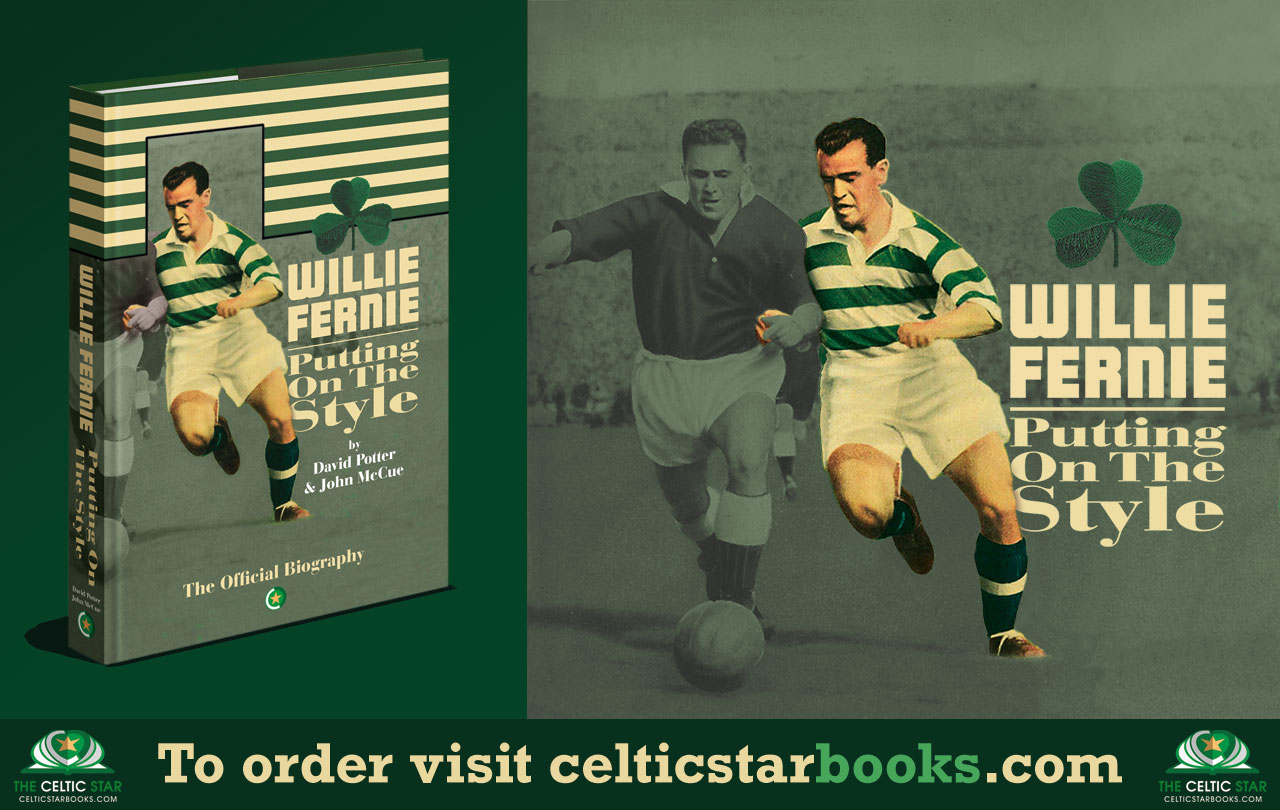 What a difference a year makes. No benches have been harmed in the winning of this league. pic.twitter.com/ZhU2fORDj8

— Colin Torley (@ctorley) May 11, 2022
The best manager on the planet, and a baldy guy pic.twitter.com/y1eJzG9BPI

— Tam sellic son (@TamsellicsonIII) May 11, 2022
CONGRATULATIONS to #CelticFC your Scottish Premiership CHAMPIONS!! 🤩🏆🍀 pic.twitter.com/VCF4YIQp4W

— Sky Sports Scotland (@ScotlandSky) May 11, 2022