The close-season of 1979 was a great time to be a Tim, as we basked in the glory of the 4-2 game, the night when Ten Men Won the League. It was a time of big change for me personally, at eighteen years-old I was offered and accepted the job of Treasurer of my supporters club, the Cairn CSC, our bus running from Springburn in the north of Glasgow. Little did I know then that a series of lifetime Celtic adventures and friendships had just kicked off.
Cesar's champions kicked off their competitive season with a 3-2 win against Morton at Celtic Park, Mrs. Cesar unfurling the flag as the Bhoys started where they had left off in May. The following week saw another real test of resolve, as for the second successive derby fixture, Celtic had to come from behind against Rangers with ten men.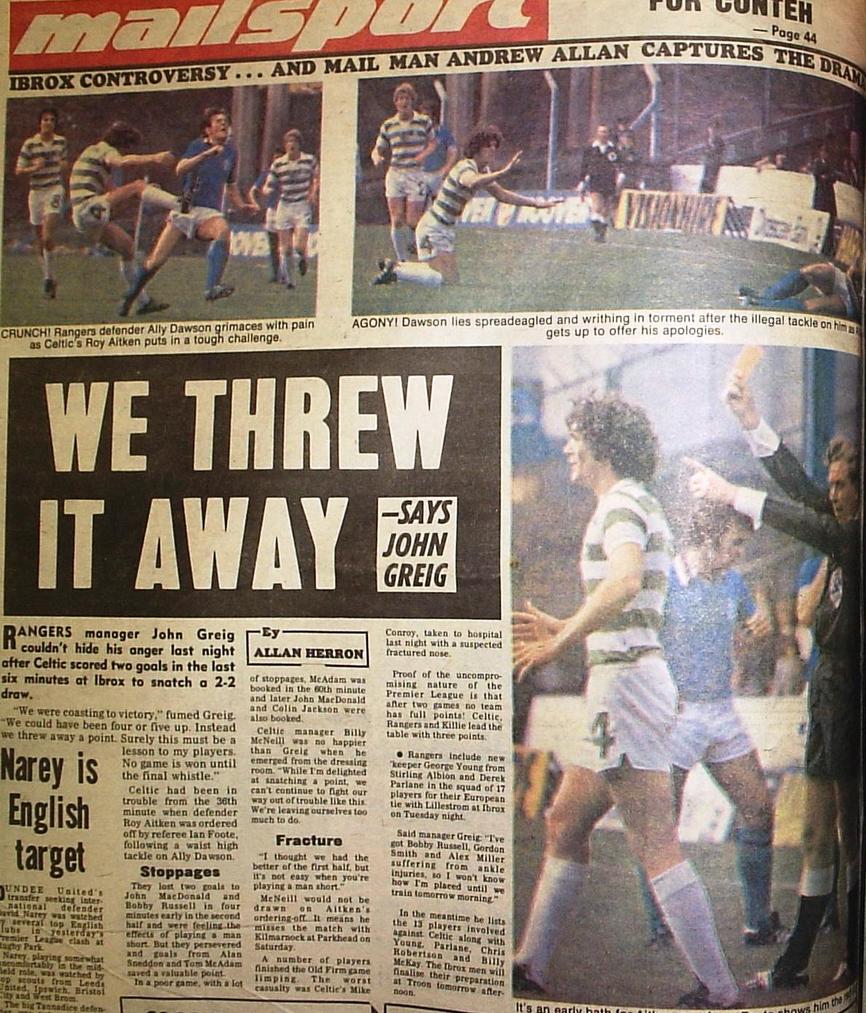 This time Roy Aitken was the Bhoy to walk, ten minutes from half-time, the task then seemingly insurmountable as the home side took a two-goal lead early in the second period. However, the newly-opened Copland Road Stand was silenced in the closing minutes, as first Alan Sneddon, with his only goal for Celtic, then Tom McAdam rescued an unlikely point for the Celts, to the delight of the small section of Hoops fans around me in the Main Stand.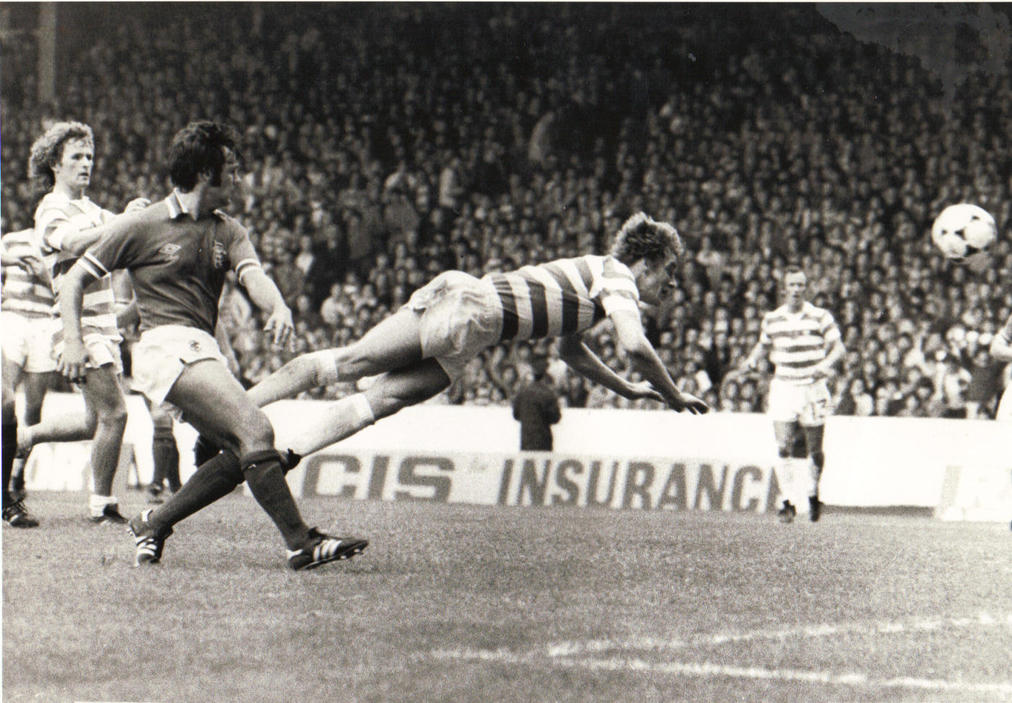 A five-goal Parkhead demolition of Kilmarnock on the last Saturday in August, featuring a hat-trick from George McCluskey and a double from Vic Davidson, meant that Celtic finished the month on top of the league.
September brought another two competitions into Celtic's focus. In the League Cup, there was a first, nostalgic visit to Brockville since Kenny's goal secured THE nine-in-a row some five years earlier. A fabulous strike from on-form Davie Provan won the first-leg, a late second-half onslaught at Celtic Park then securing a comfortable 6-2 aggregate win three days later. A fairly low-key progression against Falkirk's local rivals, second-tier Stirling Albion, then set Celtic up for a quarter-final tie with Aberdeen later in the year.
Celtic's return to the European Cup involved one of our more bizarre encounters, as we were drawn to play Albanian champions Partizan Tirana. The lead-up to the first game was unusual to say the least, dominated by visa issues and a request for Danny McGrain to shave his beard!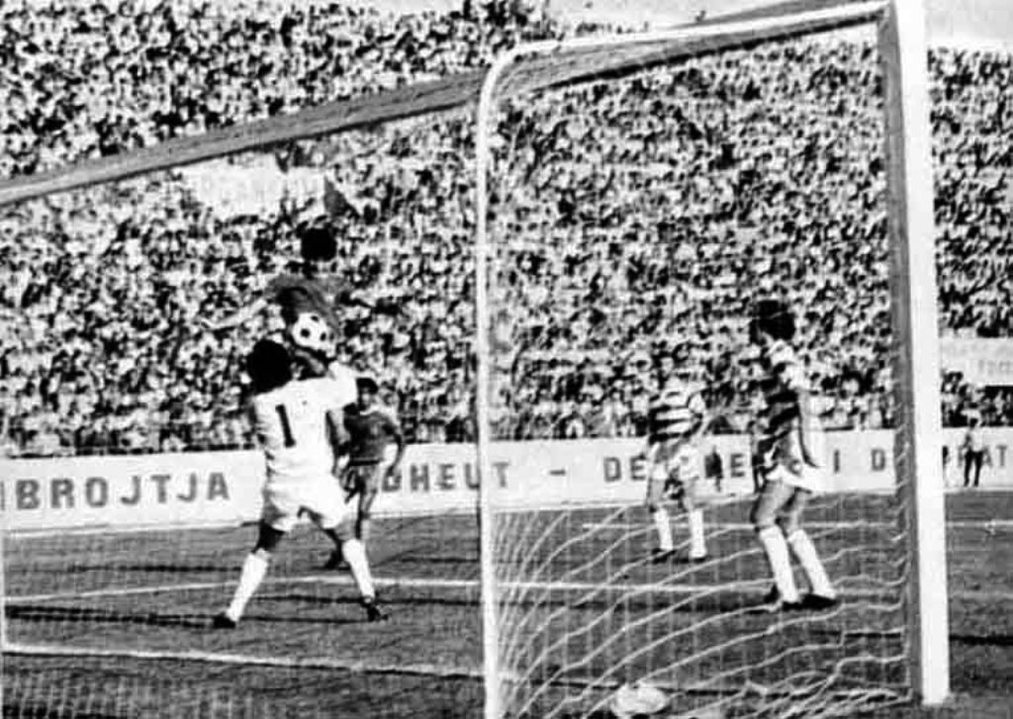 Whilst the Press were ultimately denied entry to the then-closed country, the legendary facial hair was in place for a match which Celts lost to a single first-half Murati goal. Fifteen minutes into the second-leg, the tie took another twist, as full-back Sneddon continued his scoring streak with another fine header, this time past Latchford in the Hoops goal to put us two behind on aggregate.