ONE of the better initiatives from Celtic this season has been the decision by the media department to make the full press conferences available on You Tube so that many more Celtic Supporters can hear all of what was said 'from the horses mouth'- this has numerous advantages.
1. It widens the reach of Celtic's own media channels – for too often they have been focused on getting more money from the support rather than widening the reach so that the club reaches as many supporters as possible. Yet a higher reach through a stronger output will make Celtic more money via the club's media channels in the medium term – glad they are at last waking up to this.
2. It reduces the influence of other media, especially the print media, who have traditionally relied on access to players and management at the press conferences arranged by the club to fill their pages. What happens is the stories that are in the papers today or were up online yesterday evening, are different from the ones that the Sundays will use. It has always suited the club to play along with these tactics but that is now less important.
3. It also reduces the impact that the click-bait sites have. While they rely on the second hand use of this material from the Celtic Media Conference, probably the most annoying aspects of this are that most of these sites aren't even run by Celtic Supporters – there's even one that's actually run by a prominent Rangers news site – and they sit around waiting to get their clicks by putting the boot into Celtic players after games. They'll find four or five tweets on a theme – say Lustig's legs have gone – and they'll write a click bait headline – 'The defender Lennon has to lose if he wants to get the Celtic job' kind of thing, and then they'll sit back and watch the clicks.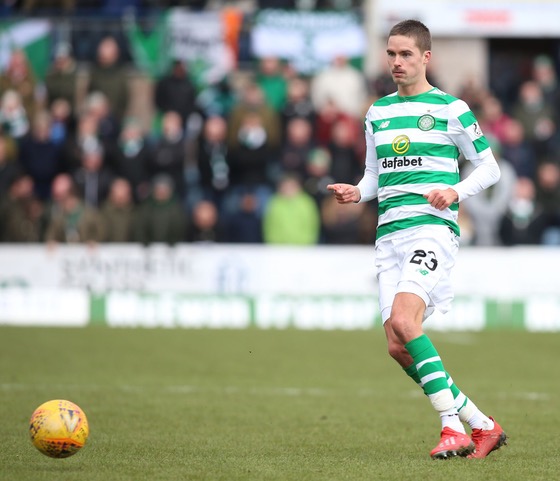 Last week the guys at 90 Min Cynic announced that they were planning on becoming a full-time operation as of next season. Their podcast led the way on getting the post match media conferences out there for the supporters to hear directly and they plan to widen they output – they will get all the help they need from The Celtic Star.
???? This. Is. It. ????

Today we announce that from next season, 90 Minute Cynic are going full-time!

We want to be *the* alternative to the mainstream press and give you the most comprehensive and unique Celtic coverage anywhere.

Full details in video and thread below
???????????????? pic.twitter.com/Edj01V7oYu

— 90MC (@90MinuteCynic) April 10, 2019
Yesterday it was Scott Bain who 'faced the media' ahead of the Scottish Cup semi-final against Aberdeen tomorrow.
The papers have features on NEIL LENNON'S record at Hampden – revelling in defeats to Ross County in his first game as interim manager after big Tony Mowbray was sacked and that 3-2 defeat to St Mirren.
Strangely they seem to have overlooked CELTIC'S record – most of these Celtic players have TEN straight wins at Hampden under their belts, so hardly fear playing at the National Stadium or think that it is somehow a jinxed venue for them. Indeed the opposite is true but why let that get in the way of a tried and tested agenda?
"I'd love to play in two cup finals in one season. I had a dream start in the last league cup campaign. I can take more enjoyment this year because I've played a bigger part of it," the Celtic goalkeeper said, as reported on Celtic's You Tube channel.
Rather that write about what Scott Bain had to say, we instead invite you to, if you haven't done so already, sit back and watch the Celtic Media Conference video on You Tube, the link is below…4256 supporters had watch this as of 9.15am Saturday morning.