FORMER CELT Charlie Christie appeared on Radio Scotland's Sportsound this evening to talk about his boy's red card against Livingston and his subsequent decision to suspend his social media account after a few dodgy, probably fake, accounts piled in to abuse the Celtic Star.
Those at the game will tell you that there was little or no criticism of Ryan Christie for picking up the red card. The surface was awful, Livingston were dishing it out big-time as is their wont, and the Celtic midfielder was just fighting fire with fire trying to put in a hard but fair challenge.
The Livingston manager Gary Holt called it correctly. Christie was marginally late, there was no malice and very few folk argued with the referee's decision to show the player a red card.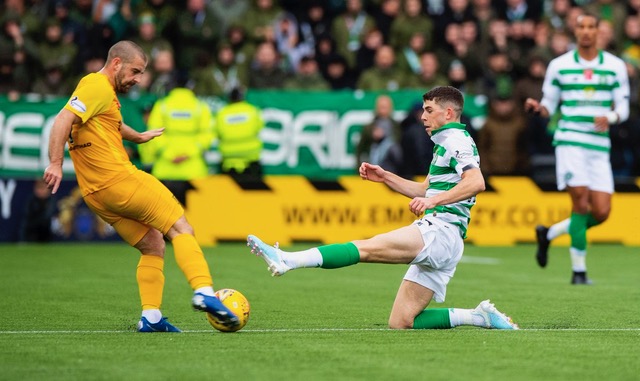 Looking across the forums and chatrooms last night and this morning -places like Celtic Noise and Kerrydale – there was again little or no condemnation of Ryan Christie. He was not carrying the can for the defeat at Livingston, just took his portion of any blame going to the team. Indeed plenty noted that he was the ONLY one to show any heart on the day.
The one troll post that I say and I'm not going to quote the account or show it to you, looked suspiciously like a it was fake, set up specifically to cause Celtic harm at some point or another. Yesterday was the day.
You can mute these accounts. You can bloke them. Last week someone called The Celtic Star 'the worst site in the world,' with a sweary word thrown in for dramatic effect. Something to do with the jumpy ads that used to be on the site. (Have you noticed that they're gone from here at least?)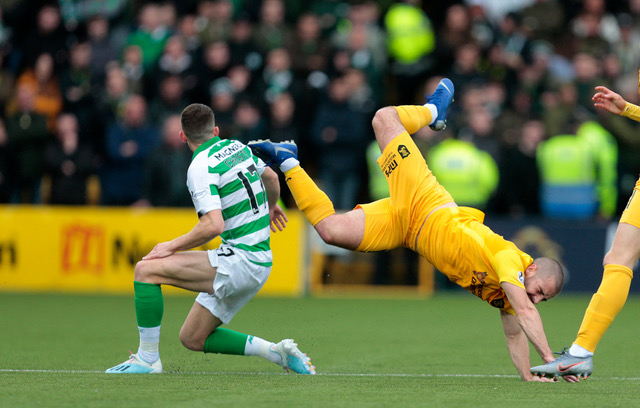 We didn't walk away from social media because of that, nor did we mute or block anyone, but these are valid options open to any of the players who choose to be on social media. Celtic do classes in these things, the players are well schooled. There is a strong media department at the club and there is considerable expertise there. Surely in situations like yesterday there is a procedure that is followed? If not, why not, and when is it getting done?
Charlie Christie, and his boy should both be aware that 99.99% of the Celtic support are big fans of Ryan and no-one is blaming him for yesterday's defeat. Plenty were firing into the 'Blame Lenny' crusade but that is another story.
"It was a bad day and a bad decision," Charlie said to BBC Sportsound, as reported by Scottish Sun. "He's gutted. He's devastated, he's in the hotel with the Scotland squad but he is feeling pretty down.
"He agrees it was a red card and his main concern was that the lad Robinson wasn't hurt. We'll see a lot worse tackles this year, a lot more malicious.
"I take my hat off to Gary Holt, it's easy for managers to have a pop at opposition players but Gary was the opposite. He said it was a reckless challenge and a bad decision and that is exactly what it was. Ryan is pretty down. I'm feeling for him, it's a learning curve."
Christie senior was asked about the online abuse that apparently was being dished out (as I said above, I could find just one clown who had around 13 followers).
"It's a bad decision and he is getting lambasted for it but as I said to him last night when he was very down, 'it'll be old news soon'.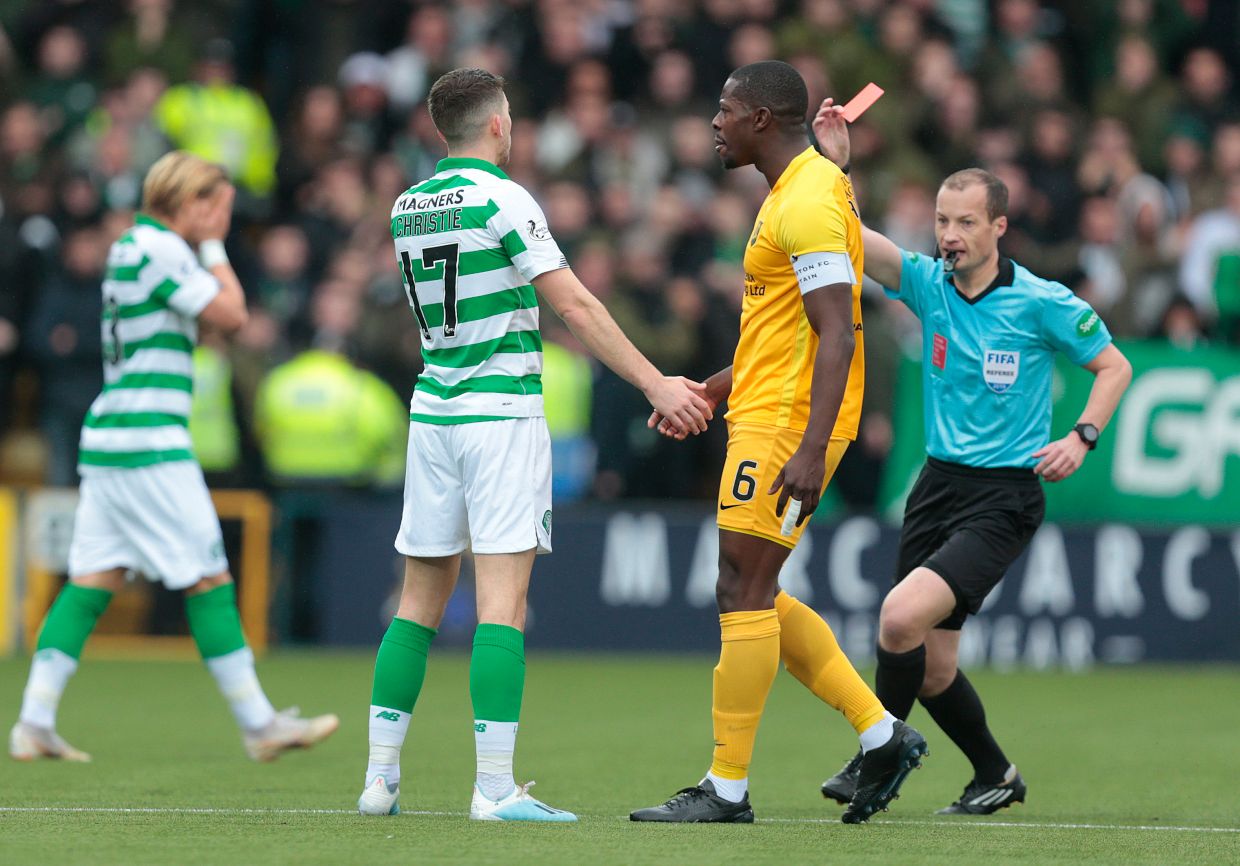 "The people that matter know he is not like that, his manager knows that, the opposition manager knows that and anyone with any knowledge in the game knows it.
"There is always going to be supporters who have a pop, that's the easy thing to do. I believe there is a wee bit on social media, I am not a fan of social media for this exact reason.
"I said he's got to put it behind him and come back more determined. He owes his team-mates one and his manager one and he knows that.
"It's modern society. It's not a good thing and it's not healthy at all.
"In Scotland we tend to exacerbate these things. One way communication is never good but he's got to take it on the chin.
"Ryan is an easy target and he's got to take a percentage of the blame, not the whole blame. A lot of the finger pointing will be at Ryan because of the red card. He's a big enough lad to say that for himself, he doesn't need his dad to say that for him.
"He takes it on the chin. I said to Ryan, 'It's not all plaudits, you've had a lot since July, now it's a minor setback but it's nothing compared to his injury setbacks.
"But the social media thing, he's bigger than that. To me the abuse is incredulous. But that is modern society.
"I think it can be dangerous. Young players have got to be careful because for all the good sides there is a dark side to it as well."
ALSO ON THE CELTIC STAR…
Celtic TV's Unique Angle from win over Cluj, Reset Button pledge after Livingston loss…see HERE.
Ofcom Dismiss the Tom Boyd Complaint over John Beaton comments on Celtic TV…see HERE.
Moscow Not Minnows – Play Celts in just one Dead Rubber Scotland game…see HERE.
'No fight, No spirit, No football,' Celtic Noise reacts…see HERE.
'We'll bounce back,' Celtic captain after yesterday's 'wake-up call'…see HERE.
'From the minute Christie walked we looked lost, bereft of ideas and creativity,' Niall J…see HERE.
'Leagues aren't won in October' – The Rangers P8-5H,3A v Celtic P8-3H, 5A…see HERE.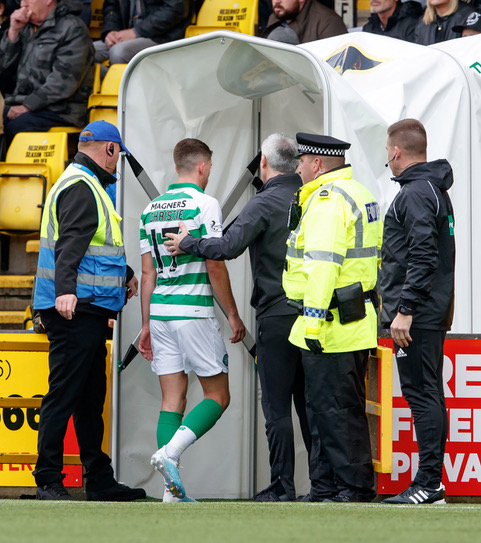 Sandman's Definitive Ratings – Celtic Warned, 'Football History slips away from you on days like these'…see HERE.
'Ain't Nothing Wrong with Going Down, it's Staying Down that's Wrong' – Niall J…see HERE.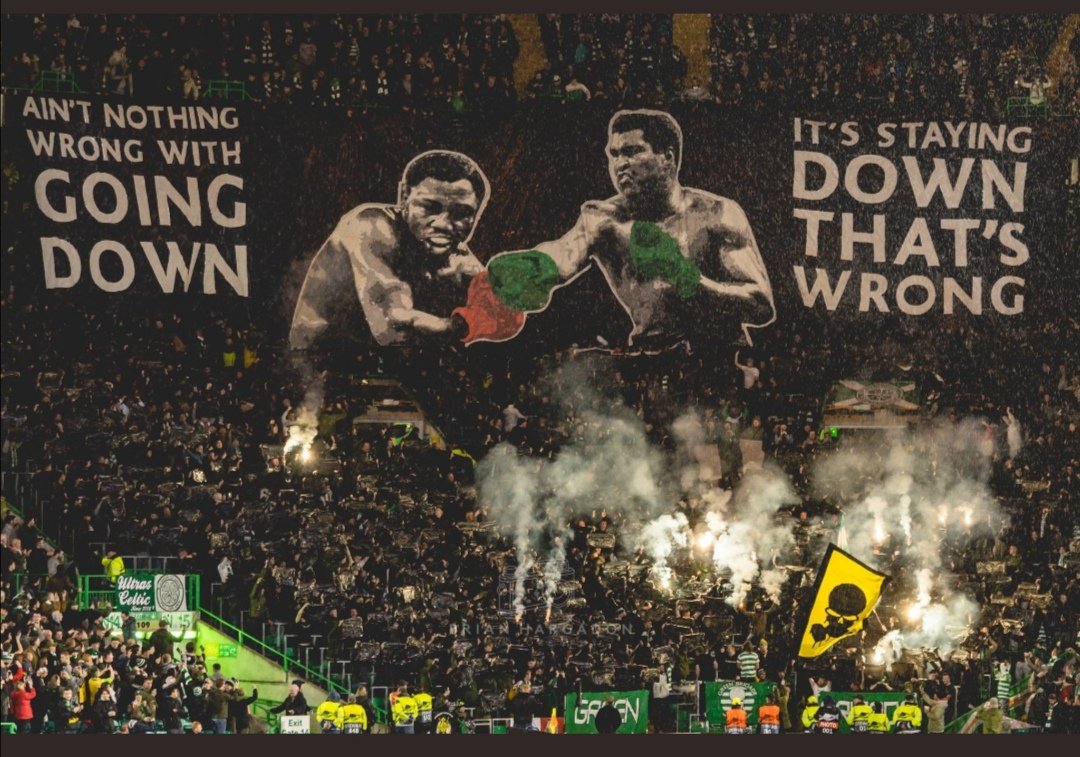 'The finger must be pointed at ourselves,' David Potter…see HERE.
Red Card, Yellow Card – Same Game, Different Rules…see HERE.
Celtic's day goes from bad to worse as Lenny says players 'ran out of ideas'…see HERE.