The Shamrock today publishes Paul McQuade's brilliant biography of legendary Celt and fans' favourite Johnny Doyle. Johnny came from a Celtic-daft family in Viewpark, Lanarkshire and had to be persuaded to give up his local supporters club membership to try and become a professional footballer.
Under Ally MacLeod's guidance at Ayr United in the club's most successful-ever period, teenage Doyle went on to win international honours before Celtic spent a record fee to take the flying winger to his spiritual home.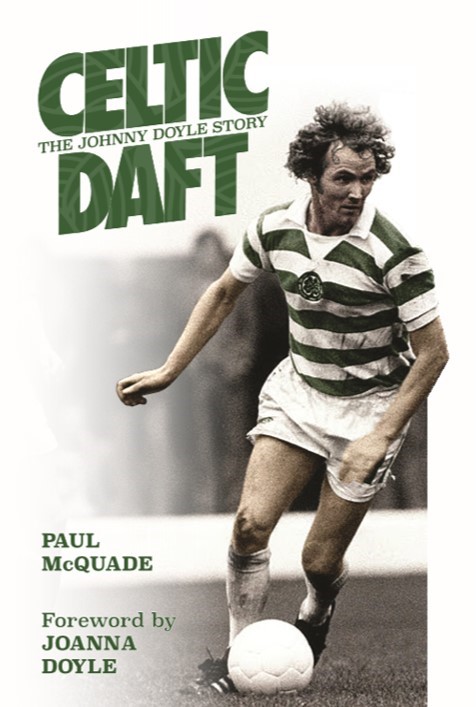 Many Celtic Supporters will recall Doyle's sending off in that never to be forgotten Monday night in May 1979 when Ten Men Won the League and it was probably that incident early in the second half with Celtic trailing and struggling that changed the course of events. Others will recall the European action the following year when Celtic welcomed Real Madrid's first team to Glasgow in the first leg of the European Cup quarter finals when Doyle out jumped not one but two Real defenders to head home a glorious goal for the Hoops on a night Celtic won 2-0 and had another goal controversially disallowed in front of around 80,000 paying supporters (many more gaining entry by any other means available!).
Johnny Doyle was one of Scottish football's most controversial and memorable characters before his tragic death at the age of 30. This is his story.
Here are some quotes from Celts who knew Johnny Doyle well, courtesy of Celtic View Editor Paul Cuddihy.
"He was a lovely, bouncy character. He could be a right scallywag as well at times, but he was a bundle of fun. He loved playing for Celtic. You always hear of people saying they'd play for the club for nothing but Johnny Doyle was one of the few who would actually have done so. He loved everything about the club and was delighted to wear the Hoops." Billy McNeill (Celtic manager).
"He was a massive Celtic supporter and it's the ambition of every kid, if you're a supporter, that you want to play for the team, and his ambition came true. He came from Viewpark, and that's where wee Jinky came from, John Robertson as well, so that area produced three of the best wingers in the game at that time," John Clark (Assistant Manager).
"I used to play against Johnny Doyle when he played for Ayr United and hated playing against him because he was always in your face, always tripping you up or trying to nutmeg you – he was a hard player to play against and I never enjoyed coming up against him. When he came here, though, I did play on the same flank as him and that was great as he was such a brave little guy, plus he was a Celtic supporter and he wasn't afraid to show that," Danny McGrain (Celtic Captain).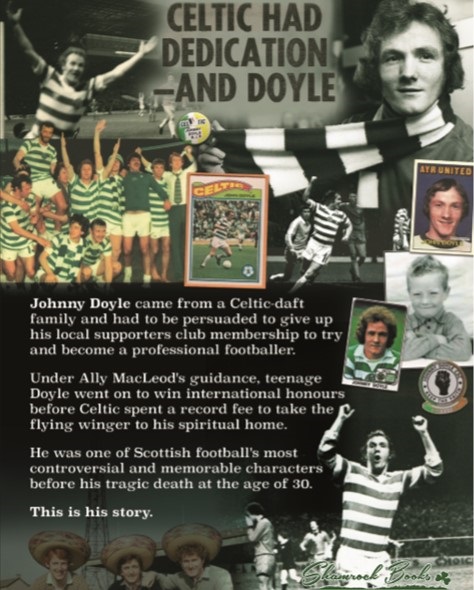 "Doyley played for the jersey and it genuinely meant so much to him to put on that jersey on a Saturday afternoon. There are none of these type of players left in the game today, and when you hear the phrase 'he would have played for nothing', Johnny Doyle was one of the few who probably would have played for nothing," Davie Provan (Celtic team-mate).
"He was always a team player. He never went out and just played for Johnny Doyle, he had a great attitude to the team. And whether it was in games or in training, he always wanted to win. He was a big Celtic fan and he gave his all for the club. He was a great character and there was never a dull moment when Doyley was about," Murdo MacLeod (Celtic team-mate).
"He was a very direct winger and a very confident young lad, very sure of his own abilities. He played against us a few times for Ayr United and he was a danger then, so it was better he was playing for us than against us. I didn't realise until he signed for us just how much of a fan he was. He was Celtic-daft. He was an extremely funny guy and an unbelievable character, and in a dressing room full of characters, he stood out," Peter Latchford (Celtic team-mate).
"He was larger than life and stamped his character on the dressing room. He was a massive Celtic supporter and he always played with his heart on his sleeve. He loved the club and he loved the supporters, and he epitomised what Celtic is all about. He'll never be forgotten in Celtic's history, not only for what he did on the park, but also for the fact that he was one of those players who always wore his heart on his sleeve," Roy Aitken (Celtic team-mate).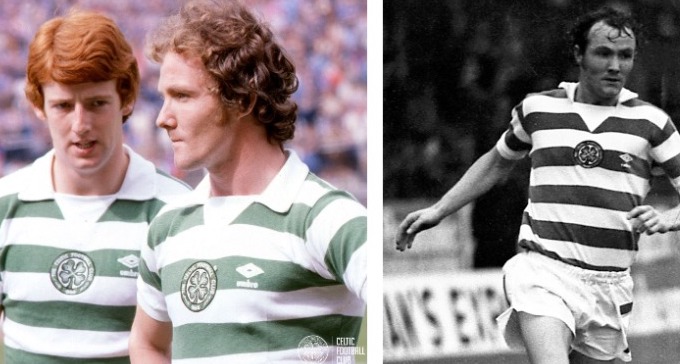 "One of his best attributes was that he was an incredibly big-hearted player, and was fearless. He got me most of my penalty kicks at Celtic. He was a great man to have in your team and he loved playing for Celtic, as did we all. He was a good guy in the dressing room, although I always remember Jock would end up shaking his head at him, especially after he gave a team-talk and then asked if anyone had any questions. It would always be Doyley who spoke up," Andy Lynch (Celtic team-mate).
"I don't think I had to play against him but even when he was at Ayr United, everyone knew he was totally Celtic-daft and everyone knew that he wanted to sign for the club, all of his family in Viewpark were Celtic through and through," George McCluskey (Celtic team-mate).
"He was a right character and kept the dressing room going, and he was the only Celtic player who ever came into training or for a game wearing a Celtic scarf. He loved everything about Celtic and playing for the club. I like to remember him as a great player who scored goals as well as making them, and for all the things he got up to and whenever I think about him, I've always got a smile on my face," Frank McGarvey (Celtic team-mate).