The Port Glasgow FB CSC have been collecting for local foodbanks. Posting on their social media site last week, the group announced:
"Port Glasgow FB are doing a foodbank collection drive on Saturday 5th and Sunday 6th of December, between 12 o'clock and 3 o'clock both days at St Francis Chapel hall.
Continued Tory cuts and the devastating impact of Covid 19 have made an already bleak situation worse for the less fortunate and vulnerable members of our local community. Coupled with stagnant wages, a draconian benefits system and ever rising taxes has seen foodbank use explode in recent times. That we have foodbanks at all in one of the richest countries in the world is nothing short of scandalous. PGFB have therefore decided that we will pull together and ensure that as many of our community as possible are not faced with the stark reality of going hungry over the festive period.
If you are able to we ask that you donate non perishable and long life foodstuffs (pasta, cereals, tinned food, UHT milk etc.) along with male and female toiletries. These can be dropped off at St Francis Chapel Hall in Port Glasgow. Whereupon our volunteers will pass them on to our local foodbank who will ensure that these are distributed to those most in need.
We all have a part to play."
The turnout yesterday was superb and the collection is now it's final hour.
Posting on their social media page again yesterday, the group updated on yesterday's progress: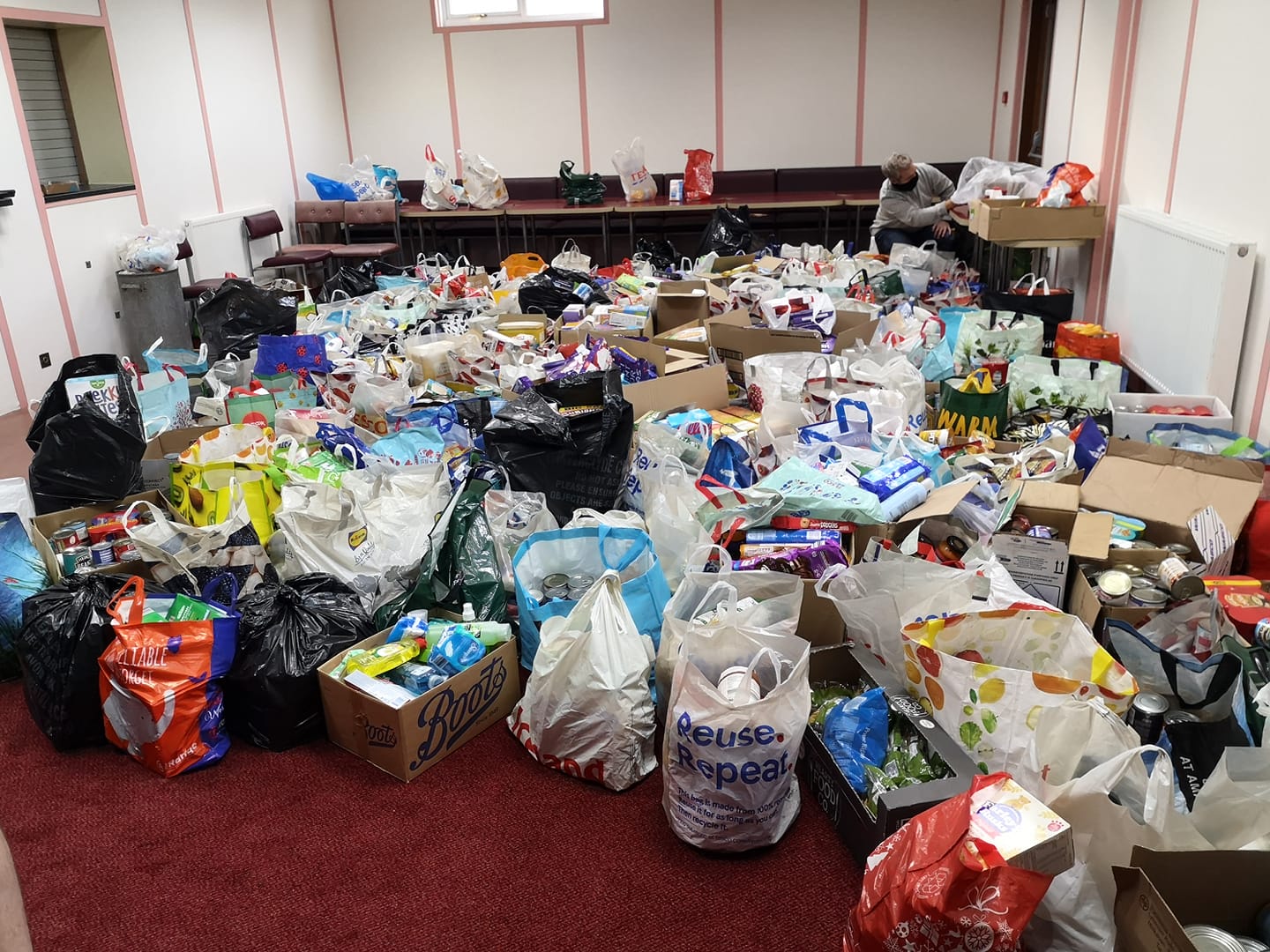 "PGFB foodbank collection – what a response from the Port
'A lorry load of volunteers'
What a response from everyone, a full hall filled already in the space of 3 hours.
Same again tomorrow, St Francis Chapel hall 12 till 3
When a community comes together."