Earlier today, we reported that former Rangers defender Kevin Muscat has been linked with the assistant manager role at Celtic. Muscat played at Ibrox in the 2002/03 season, when the club were using forbidden EBT schemes, which by Alex McLeish's (Rangers manager at the time) own admission enabled the 'Gers to compete with an exceptional Celtic side. Many Scottish football supporters feel that trophies won by Rangers during that period should have an asterisk placed beside them, meanwhile the club was liquidated in 2012 after being unable to pay a massive resultant tax bill.
Muscat's Rangers past was always likely to prompt a hesitant reaction from a small section of the Celtic support. However, many club legends began life as Rangers fans and that fact has never been an issue with the vast majority of the Celtic faithful. Indeed, the names of Jock Stein, Kenny Dalglish and Danny McGrain all slot into this category. Meanwhile, former Rangers players such as Alfie Conn and Kenny Miller were welcomed to Paradise with open arms.
With that in mind, it is not Muscat's status as a Rangers treble winner that has angered some supporters, but rather his involvement with the former Glasgow club during the EBT years. Although, other fans feel that the matter has nothing to do with Celtic. Here's just some of the mixed responses:
Kevin Muscat being a former Rangers Player shouldn't exclude him from any role at Celtic.

Kevin Muscat's EBT of over £1m, which has not been repaid to the Taxman, should exclude him from any role at Celtic.

— Fr Jeb (@FrJeb) June 7, 2021
Really who cares? If he comes then welcome to Celtic from me

— lawman (@Jimmilaw) June 7, 2021
To be fair'it was his employers who cheated,not the player.

— montana bhoy🏆🏆🏆🏆🏆🏆🏆🏆🏆 (@bomber77oy77) June 7, 2021
Massively ebts evaded tax, film scheme was own funds after tax

— half lamb half outnumbered.. (@yossarian67) June 7, 2021
In the season that Muscat was at Rangers, and they and he were indulging in an illegal tax scheme to pay for players they could not otherwise afford, Rangers won the league on goal difference.
By one goal, goal difference.

— Joe (@JGS1888) June 7, 2021
The discussion has exploded across social media after a 2017 article by Football Alive resurfaced. Titled "Muscat and Moore due to repay £2.1 million to HMRC", the story revealed the following information:
"Former Oldco Rangers players Craig Moore and Kevin Muscat are liable for the tax they avoided through side letters known as Employment Benefit Trusts (EBT) when they played for the liquidated Ibrox club.
BDO who handled the liquidation of Oldco Rangers lost their appeal over the side letters in the Supreme Court and now have to retrieve revenue that was avoided during the Sir David Murray era.
"Melbourne Victory manager Kevin Muscat received £1 million pounds via EBT in a Rangers career that spanned just 22 games, meaning that his wages were topped up by an incredible £40,000 per game."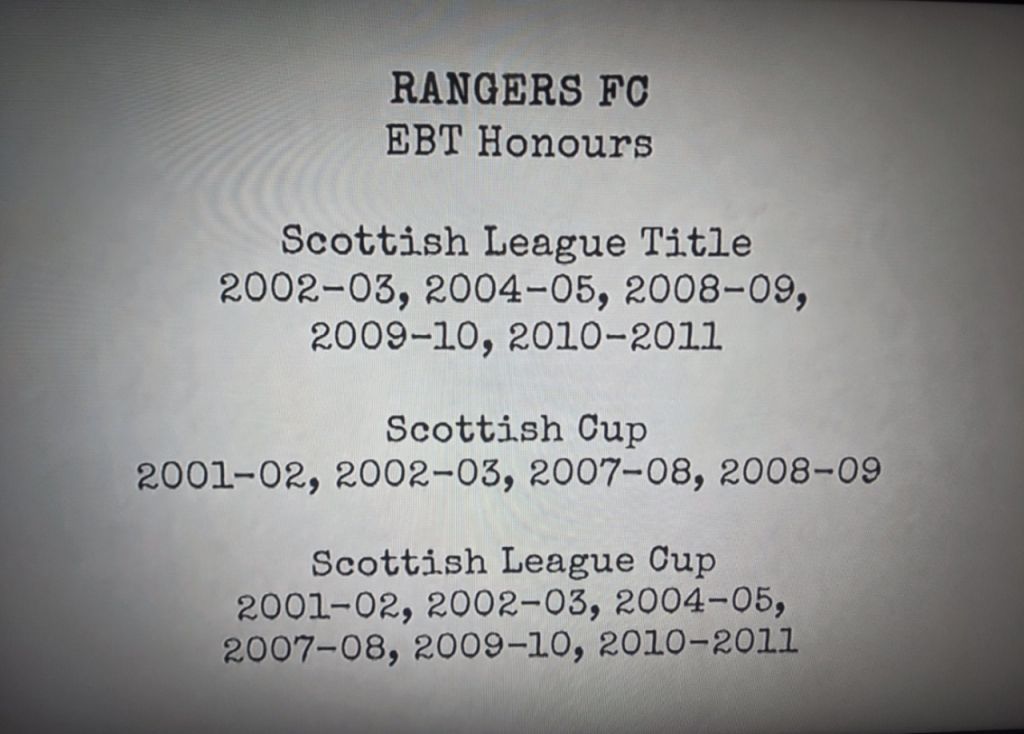 There is a clear divergence in the views of the Celtic faithful. One thing's for sure, the debate will be relentless until the new coaching staff is confirmed.