THE LIGHTS were good, the supporters great, the team lucky, other than Ryan Christie who seems to have suffered a bad injury. Hopefully it won't be as bas as it looked at the time.
Celtic are through thanks to picking up two points more than RB Leipzig, a top Bundesliga side, so we are in the draw.
If the injury to Christie was the low point of the evening, the highlight was the wifi/4G moment with late in the game and with Celtic heading for the Europa League exit, when news emerged on smart-phones that Rosenborg had equalised with minutes remaining!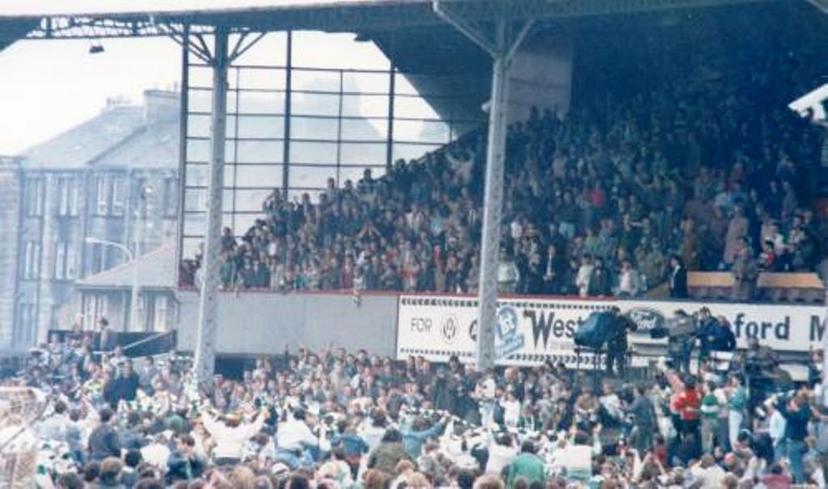 Memories of Love Street in May 1986 as the Celtic supporters celebrated a crucial goal elsewhere.
Celtic Fans TV were outside the stadium capturing the mood of the Celtic supporters leaving the game. Here's what they had to say and as usual it is a fascinating listen…
"A really disappointing performance from the Hoops saw us lose 1-2 to FC Salzburg but a goal from Tore Reginuissen for Rosenborg in Leipzig meant that we qualified in second spot in Group B," the guys noted.
Topics discussed in this video include the poor performance from Celtic, what we've learned about Celtic in this Group Stage, is the Europa League 'our level' right now and the support shown for Leigh Griffiths on the 9th minute.
Also on The Celtic Star…
'A depressing night but congratulations are due for achieving qualification,' David Potter…See HERE.
Jim Craig – A Rebel Treble for this scoreline, Celtic 6 Rangers 2……See HERE.
Thanks to the splendid Norwegians – Wood you believe it!…See HERE.