I'm probably a bit sad but watched the game three times in its entirety, and my main points would cover a few overall aspects.
In the main it was a tale of two halves where we were excellent in the first half with dynamic displays from most of the players, just a couple of unnecessary overcooking during play when it would be better to have a go. I think it would have led to at least another goal.
Shane Duffy had a slip when it was better to stand his ground and block rather than tackle, leading to the penalty….NEVER a penalty….anyway. However a good display from Scott Bain saw no harm done.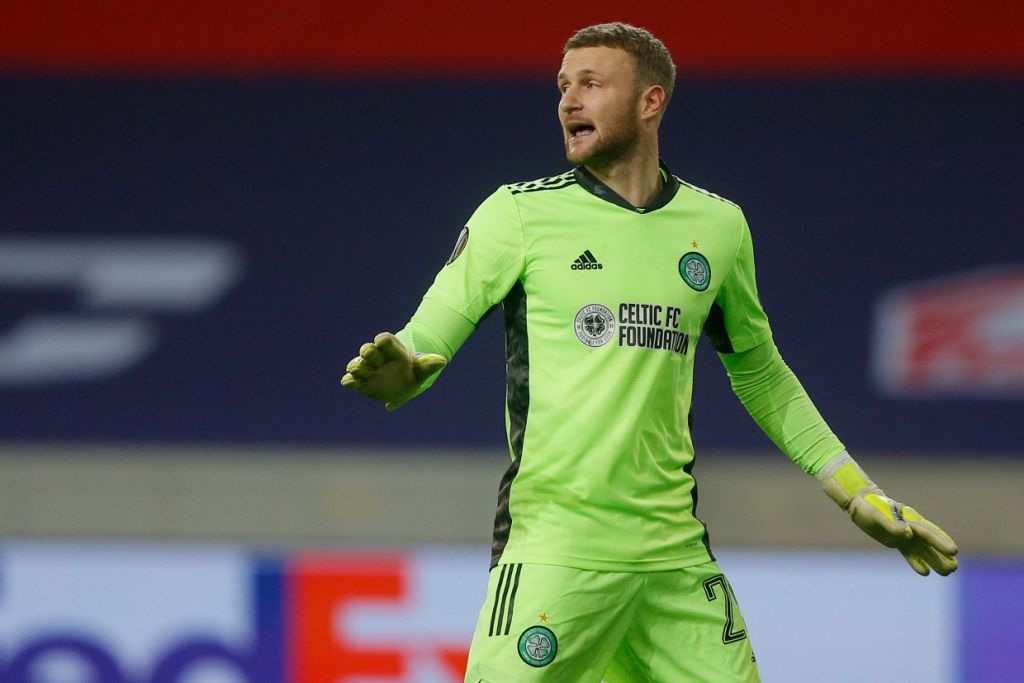 The Referee was poor especially regarding the shocking 27th minute  tackle on Albian Ajeti, dismissed by the negligent referee….. and surprisingly Chris Sutton's commentary. Almost a smashed left foot and metatarsals! Watch it again if you can/dare it was a potential season ender. Should have been yellow card….or unsurprising red. Kris Ajer ….off injured ..hopefully minor…looks like potential groin strain.
First half…Olivier Ncham was decent this half with two stray passes.
Diego Laxalt / Moi Elyounoussi / Callum McGregor each 10/10…. inseparable
Neil Lennon ..will be very pleased 9/10
Overall first half …8.5/10.
Second half….Lille came on to a better game with excellent subs and had us ragged for most of the half, although we still had a few chances where we cut them open and maybe would have done better if we had a go rather than walking it in……maybe we'd have got a deflection or penalty ourselves.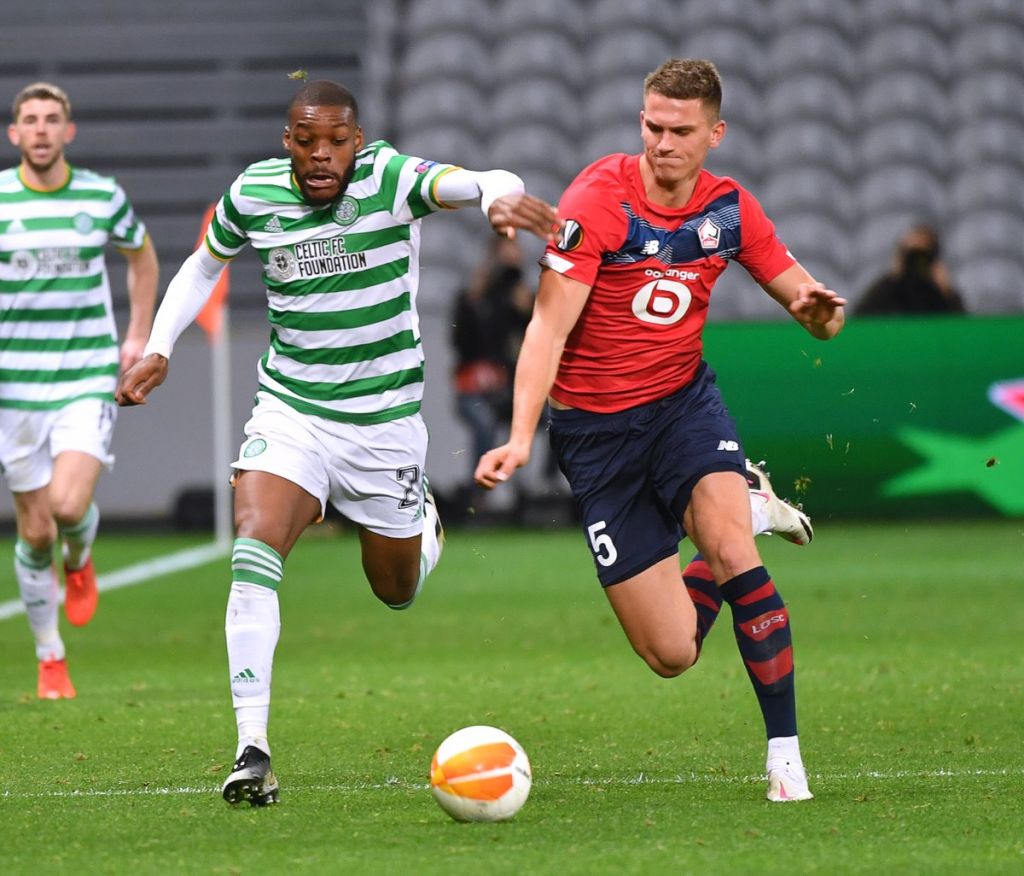 For me, by 55th minute we looked like we were in trouble and a goal was coming….very soon.
Ntcham was slack with at least 4 passes in a 15 minute spell… I always liked the guy but he needed replaced
…full of running, but passing was getting worse as the game went on. It was obvious before an hour was played, subs were urgent even at 2 nil, the defence were wrong footed several times and without Laxalt……it would have been worse. Lennon refused to freshen legs early enough and when he did it was too late…. 2-2…..
Things improved slightly…when Ncham came off with Stephen Welsh and Nir Bitton putting in solid displays…levelling up the defensive balance. Can't help thinking Leigh Griffiths would have revelled in the chances we had, especially the first half and a likely scorer at some point. Ismaila Soro showed a little bit of promise and must get more playing time.
2-2 it stayed ….and for me Laxalt was MOTM.……just because without him all of Moi's great work would have been undone ….and a defeat was staring down at us. Calum McGregor was a fraction behind him………and put in the best performance of the rest out of our defence….
Neil Lennon would have taken that result before we travelled…as would I…but am convinced had he made changes earlier we would have come home with all 3 points. Lenny had a poorer half this time just because of his indecision to sub earlier and an unsure mix-up… clearly heard next to the camera mic when Oli was replaced.
It will convince others who doubt him and his many late substitutions in previous games, but by his own mouth yesterday he confirmed to them of his own frailties and uncertainty!
🗣️ "I'm delighted with the character the players showed tonight."

Neil Lennon gives his thoughts on #LOSCCEL 💻#CelticFC🍀 #UEL pic.twitter.com/g1pYVGVRSU

— Celtic Football Club (@CelticFC) October 29, 2020
Top two players were;
Diego Laxalt…9/10
Callum Mcgregor…8.9/10
Shane Duffy…6/10
Olivier Ntcham… 5.5/10
Neil Lennon…..6/10
Celtic… 7.5/10
Russian Referee…… 2.5/10….very poor performance.
13 tackles. 77 touches. 88.5% pass accuracy.

Celtic loanee Diego Laxalt was on a tear in Lille! 💪

His best game yet for Neil Lennon's side?#UEL pic.twitter.com/2QHQZpHYQi

— Football on BT Sport (@btsportfootball) October 30, 2020
Its only the way I see it…..after 3 viewings…Overall…..I'm happy…playing against a very good team and away from home …. but wonder what could have been.
The great jc
The great jc is a well-known poster on Celtic Noise.