Fran Alonso isn't saying it, but his plan today is to get back to winning ways with his Celtic FC Women side in the 2pm kick-off against Hearts then await the outcome from the Glasgow City versus theRangers match later in the day.
Those two teams are currently three points ahead of Celtic at the top of the SWPL but something must give as that game and Celtic simply must win against a fast improving Hearts who are now up to fourth in the league.
The Celtic Star asked Fran if today's match is in the must win category after the shock cup upset against Spartans – another example of Celtic losing a penalty shoot-out and the unlucky loss to Glasgow City just before the international break.
📍 Excelsior Stadium

🔔 on for team news!🔜#CELHEA | #SWPL | #COYGIG pic.twitter.com/yeRqj7Do53

— Celtic FC Women (@CelticFCWomen) November 20, 2022
"For us, every game is a must-win game, but especially now not having won in the league for the first time, now is very important not to have two defeats in a row and to put in a good performance in front of our fans with a good display and hopefully get the three points.
"We will watch the other game because we are going to play (the)Rangers the following week, but we don't really care what happens in that game.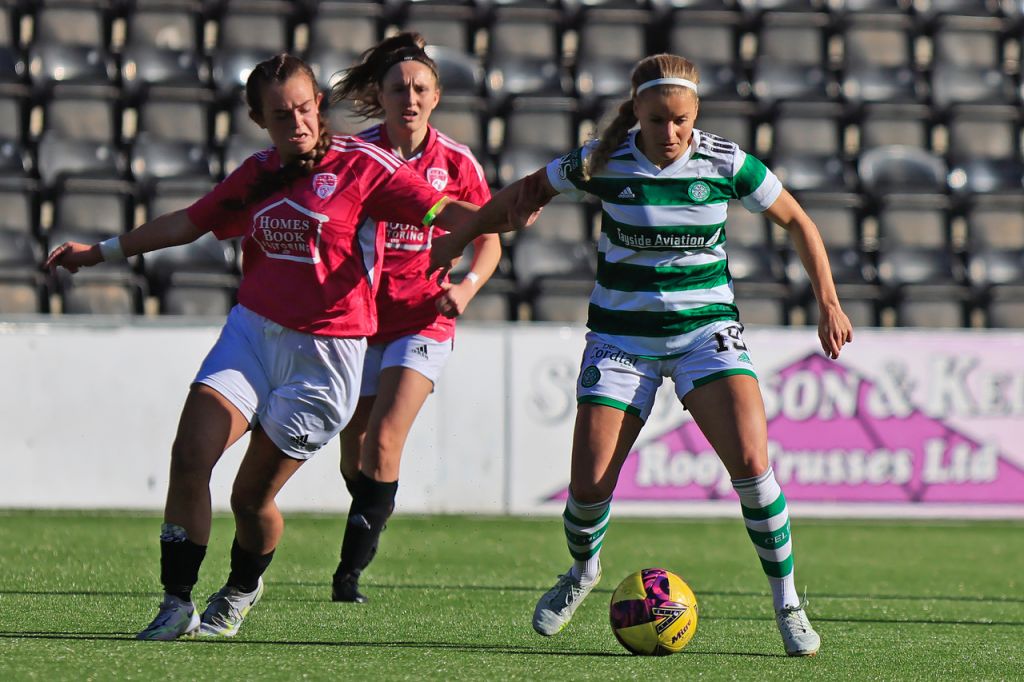 "We know we are going to play each of the teams again, so what they do at this moment in time before then, we don't care, we just want to put in a great performance and to make sure we will prepare ourselves for the following game as well."
We'd suggested to Fran that a draw might be the best outcome, although of course we're hoping for a decent win for Glasgow City ourselves!
On Hearts Fran had this to say: "We know how they are going to set up, all season they've had five at the back with two wing-backs.
"I know most of the players, actually I have worked with many of their players either at Celtic or even when I was in England.
"So I know them very well. They are a threat on the counter with a lot of pace up front. Last year they didn't have finances, but this year they have become almost fully professional.
"I know they are not training every day, but they have massive investment with some players on full-time salaries, so obviously they have improved a lot, and on top of that Eva is a very good coach and they've got a very clear philosophy.
"For us this is good, because we can prepare very well, we know exactly how they work and this means less uncertainty, plus we know their players. But it's true they are a side in top form, and we have just come from a defeat – so are we going to be at our best, which is what we are hoping and working towards, if we are, I think we will be able to get the three points, but if we are not at our best, we will definitely not get the three points.
"And that is the same message we say to the girls. We will definitely expect to face a very strong side, it's going to be a great game and hopefully with a good result for us."
Here's The Celtic team…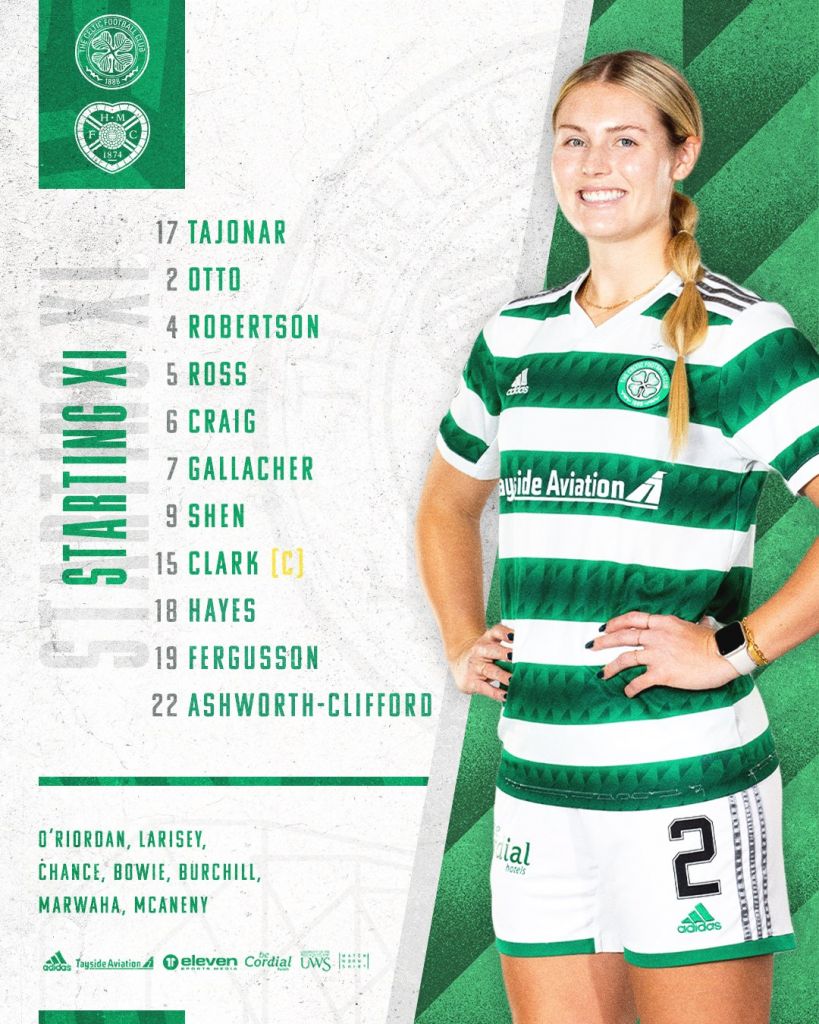 And the Hearts team…
Unchanged 👊🏻 pic.twitter.com/SzcKHOyvHf

— Hearts Women (@heartswomenfc) November 20, 2022
We started off by teasing Fran for missing out on The Celtic Christmas video after his starring role last year…
Here's the Celtic Christmas without Fran…
🧐Whether you're brand new or a season regular, here's 3️⃣ important things to know before coming to The Excelsior!🏟

🅿️ On-site parking is charged at £2
⌚️ Gates open at 13:30pm
🎟 Tickets can be purchased online or at the gate #COYGIG 🍀

— Celtic FC Women (@CelticFCWomen) November 20, 2022