The tactics were right, the chances were created to win a game, but when push came to shove Celtic came up short at Ibrox today. We can all make excuses of course and many of us will. However, today's defeat having the impact it has on the season so far was not down to this afternoon's encounter. The foundations for the demise were laid long before today.
The fact we needed to win today to have any chance at a tenth consecutive title was not lost at Ibrox, it was defeated long before. Indeed, what the players showed in the first half in particular was just what they are capable of, it is a shame far too few were chosen – or chose themselves – to shine before today's visit to the last chance saloon.
Yes, the refereeing was atrocious and indeed the sending off was an opportunity a selective in his punishment official pounced upon, but in truth today was about what went before this season, not what occurred out there today. And in our heart of hearts, we all know just that.
We had chances, most of which were far from clear cut and even when we did, we came up against a goalkeeper who performed well. Our own had little to do. Our own efforts were from distance, despite turning theRangers defence on many occasions. We didn't have the nous to convert territory gained into clear cut opportunities for strikers to see the whites of the eyes of Alan McGregor and in the end, we paid the price.
You can knock all day on the door but if you really need to gain entry, and we did today, you need to kick your way through when no-one answers. Celtic didn't do that. We didn't come close. We flattered to deceive.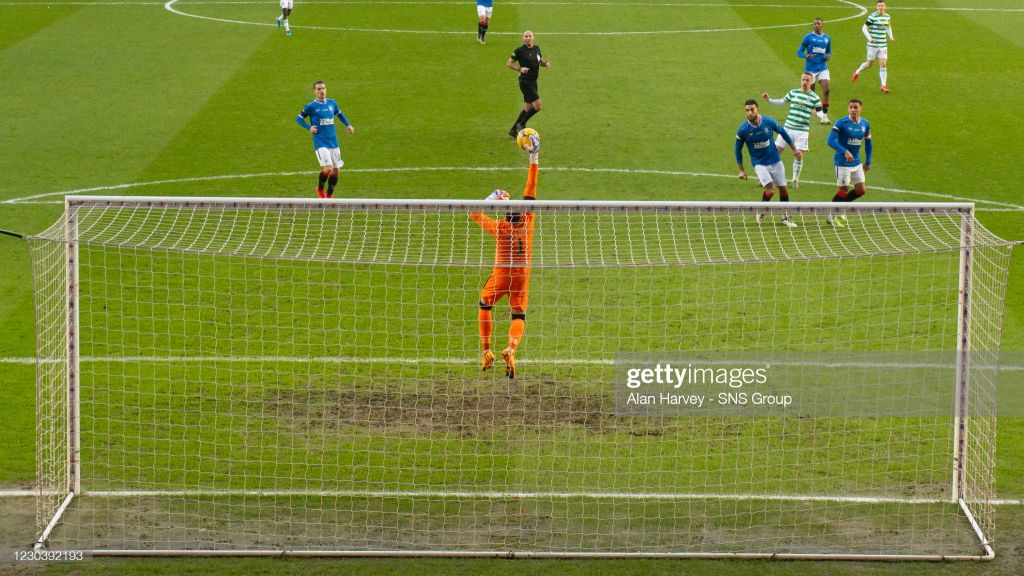 Then in the second half the chickens came home to roost. The decision to play Nir Bitton was not without risk and nor would have been the alternatives. Had it been Shane Duffy chosen, or Hatem abd Elhamed, the chances are it wouldn't have changed the result.
Lennon may well be criticised for playing Bitton, indeed his idiotic challenge had had previous incoming warnings against Hamilton and most notably on Wednesday against Dundee United, however in the absence of Christopher Jullien did it really matter who was chosen, disaster would have befallen whoever was picked in some guise or another.
The goal conceded was in a period of panic and insecurity. Callum McGregor's head bowed and eyes closed approach to defending will certainly attract criticism, but in truth we were all at sea at that point.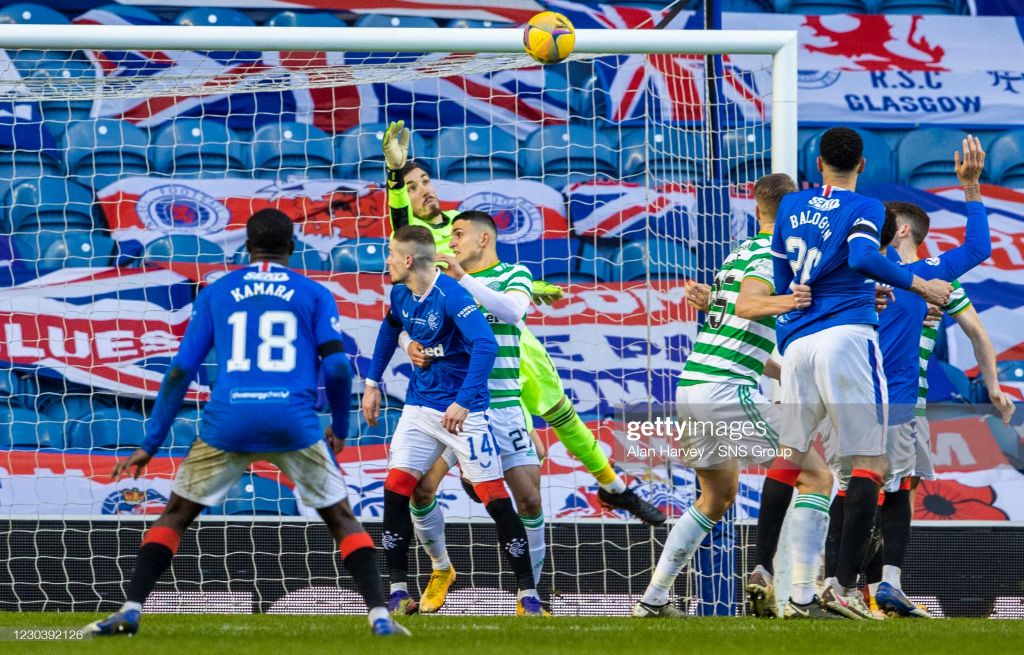 Where a Rodgers side went to Ibrox and lost a defender and sent on French Eddy and won, this Lennon side hesitated and paid the price. There is a lot to be said for calm heads and pre planning for expected adversity, we showed none of that.
So, what now? Do we beat the drum of 'we can still do this' or do we accept the next 5/6 months is an opportunity to regroup with a view to this season being a lost cause, yet the next few seasons being well within our control? It seems clear we've overstretched, taken too much for granted from boardroom to dressing room and now is the time to reset.
For those who do not see their future at Celtic we need to draw a line, thank many for their undoubted efforts and let them move on. If there are opportunities in the transfer window to plan ahead, then perhaps we need to do just that. But on top of that decisions need to be taken.
Neil Lennon will likely be the head on the block and in truth that is fully justified, yet the core reasons do not lie with a manager alone. The Tenth title has been surrendered and the pitiful nature of its relinquishing lies in the planning or lack of it at a structural level. There is little point in sacrificing a manager without questioning the role of the man who left him with no cover. Yet that is for tomorrow, not today.
For now, we need to look within. If players who see better opportunities can be sold and money can be made it is now time to let them go and build for tomorrow. Those on the periphery, as Turnbull and Soro were little more than a month ago, need to be blooded with a view to being readied for next season's battle.
It's been a hell of a run. We've run out of steam. And much of that is down to a lack of foresight and planning beyond the responsibilities of the manager. Neil Lennon will however pay the ultimate cost as the man chosen to send the players into battle and tonight, he'll know just that. All he can do now is begin the building blocks for the next generation and rid himself of the baggage he knows let him down.
Today Celtic must draw a line under the past and make preparations for our future. We are after all left with little other choice.
Niall J