Celtic this evening released a 126 word statement after the events at Celtic Park this evening when several hundred supporters gathered to protest at the continuation of Neil Lennon as the club's manager, the board's failure to take decisive action after the 4-1 defeat in Prague on Thursday evening and the players' performances this season that has fallen well below an acceptable level for our club.
Today's result, a 2-0 home defeat to Ross County meant that Celtic had lost four consecutive home games for the first time since the 1950s – yet Neil Lennon, John Kennedy and Gavin Strachan remain in place.
The scenes at Celtic Park though were also embarrassing and actually succeed only in distracting attention away from what was a shocking performance from the players, with only a few looking like they wanted to play for the club.
It is true that all good things must come to an end and sooner or later Celtic were going to lost a domestic cup tie after a run of 35 consecutive victories, the longest ever in Scottish football history.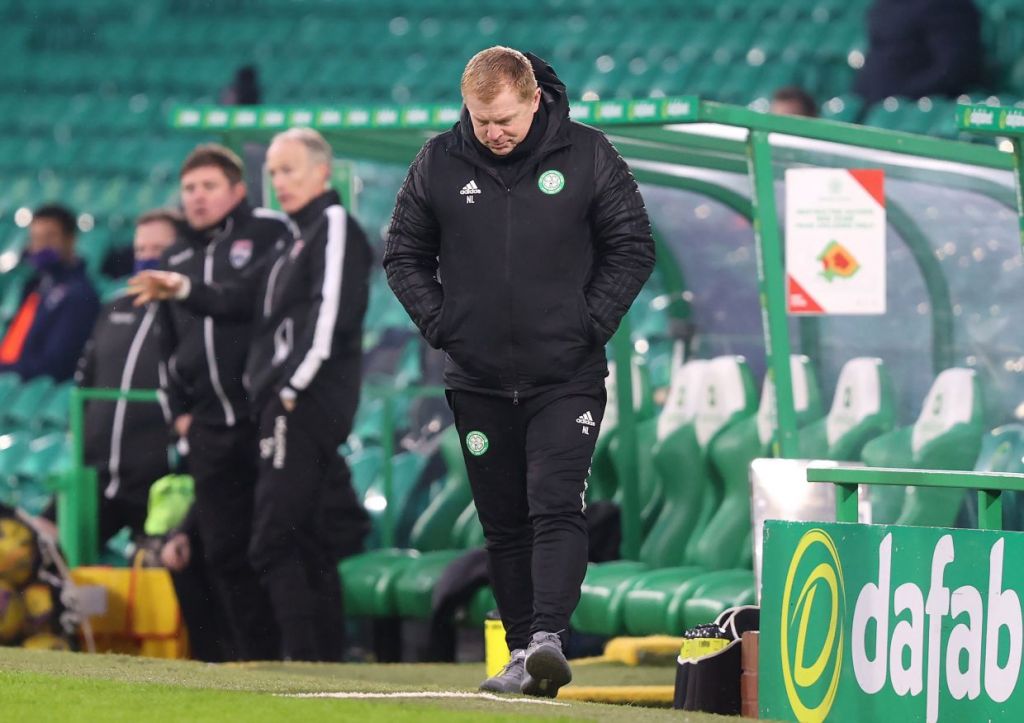 Yet this remains the biggest season in Celtic history since 1967 and so far it has all gone horribly wrong with exits from both the Champions League and Europa League and now the League Cup and worst of all falling behind in the Scottish Premiership.
Still Celtic have every right to make a stand against violent behaviour and throwing missiles at the players and management team as they left their place of work today has been correctly condemned by the club.
If those fans wanted Neil Lennon, John Kennedy and Gavin Strachan removed this evening then they actually achieved the opposite by their behaviour. Celtic were never going to give them what they demanded by through missiles at the cars as they left the ground.
Here is the official Celtic statement, word for word, as it appears on the official club website. It makes no mention of the way forward and who will be the Celtic manager going forward. Instead it's all about a few hundred supporters who aren't hurting any more than the rest of us.
Celtic Football Club Statement
Everyone at the Club is hugely disappointed by this afternoon's result, one which has ended our phenomenal run of 35 consecutive cup victories.

While we sincerely share the huge disappointment of all Celtic supporters, there can be no excuse for some of the violent scenes at Celtic Park this evening. The Club will be investigating these events fully.

For players and a management team, who have given so much in recent years and have delivered 11 consecutive trophies, to require an escort from Celtic Park while being targeted with missiles, is simply unacceptable.

While we understand that only a small number of people were involved in this behaviour, some of the actions this evening, which have obviously left our own players shaken, cannot be condoned in any way.
🙈🙈🙈🙈🙈 pic.twitter.com/elGFWBuxJs

— Babs McMahon 💞💚 #RememberNoah💙 (@BarbaraMcMahon8) November 29, 2020