The Scottish Government spokesperson who this evening informed the media that Celtic's request to have their player treated in exactly the same way as the Arsenal player Kieran Tierney had been rejected.
It does indeed seem to be the case that it is one rule for Celtic and another for Arsenal who have been allowed to argue their case and gain a concession so that the former Celtic left back can play against Manchester City this weekend.  What the Government spokesperson has failed to do in their leak to the press is to mention who Kieran Tierney can play yet Ryan Christie cannot.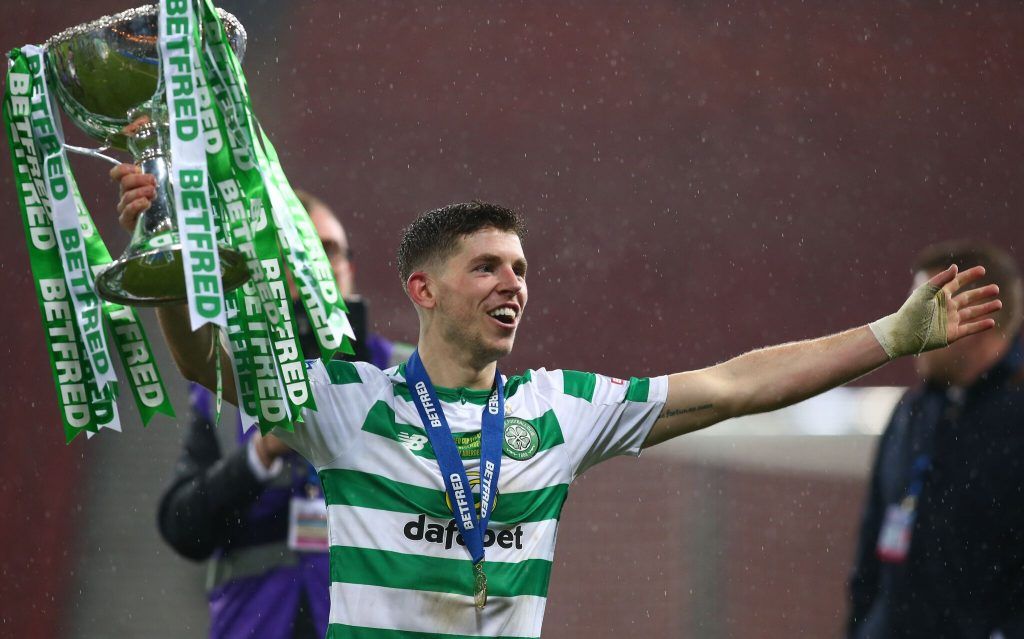 Celtic argued that Christie has been tested twice since Stuart Armstrong received a positive test result then subsequently told an NHS Lothian employee that he'd been in close contact with Tierney and Christie. Arsenal appear to have argued that because KT had Covid-19 in August he had some immunity in his system, while Celtic argument was that RC had been test twice since the Armstrong incident and each result has been negative.
If you take the rules are rules approach that it surely must apply to everyone. Here's what the media have been told this evening, as reported by Scottish Sun.
The  Scottish Government spokesperson was INTRANSIGENT right enough (when it comes to Celtic): "Our national guidance in Scotland is clear – if you are identified as a close contact of someone who has tested positive for coronavirus (Covid-19), you will be asked to self-isolate immediately for 14 days."
Nothing about KT, or about exceptions to the rule, just one rule for all to abide by, even if it is a nonsense it is  a nonsense for everyone. Certainly Celtic but not it seems Arsenal.
We asked someone we know whose wife works at a pretty high level in the NHS to see if he could get some rational for us to calm us all down. Here's the response we got.
Just spoken to the good lady about the Christie situation. She's scratching her head here. She says that only the Lothian Health Board – who made the original decision can make the decision around the 14 day isolation period and no-one else.  Apparently the 14 day isolation period is a harsh one in any case. 97.5% of cases apparently show positive up in first 6 days. The 14 day period is for the 2.5% of tests that have returned later positive results, there is a school of thought 14 days is excessive.

That aside, she says there is only one difference based on what she can make out between the two cases. Tierney had a positive test before and had the virus and is now recovered, and as such may have raised antibodies to the virus, while Christie – who hasn't is unlikely to have done so – however even with a test that shows someone has raised antibodies the guidance is due to not being able to second guess the variances of the virus and therefore the ability to have raised antibodies to one version but not possibly another variant then the 14-day isolation, harsh as it may appear, should be consistently delivered. Therefore, both players should be continuing to isolate.
Will be very interesting on that to see if KT is in the Arsenal squad tomorrow. If he is then Celtic really must the this further whether we win, lose or draw against theRangers. And the baffling, unreasonable decision – if KT is cleared to play – should be used by Neil Lennon to further fire up his players ahead of this match.
Earlier today we queried how there seems to be one rule for Arsenal – their medical people told Celtic today that KT was cleared to play this weekend – and a very different rule for Celtic.  Read this using the link below.