If you ever find yourself among a group of Hearts fans – I once did because I didn't have a ticket for the Celtic End at Tynecastle – you will probably be quite taken back, not at the abuse and vitriol directed at Celtic (after all, most teams are like this) but at the sheer intensity and unremitting vigour of it.  And an awful lot of it comes from chaps who look as if they would be quite reasonable if they weren't at a Hearts v Celtic match! Some of my best friends are Hearts supporters – but if I don't want to fall out with them, I try to steer the conversation to topics other than football!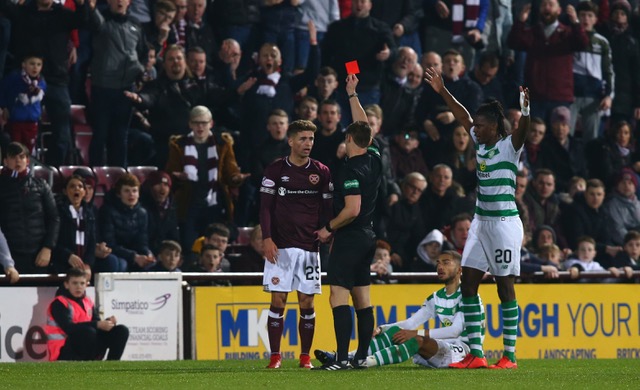 There are several reasons for this. They are generally quite bitter and very aware of the fact that they could (and feel that they should) be the establishment team of Scotland. They are after all the darlings of Edina, Scotland's capital and a Scottish rugby crowd (just over the railway) will often cheer if it hears on radio or text that the Jambos have won. Cricketers, politicians, bank managers and lawyers in Edinburgh usually support Hearts. They are the "middle class" team of Edinburgh, although they are also loved in places like Gorgie and Dalry which are not so high up the social scale.
But, they have not achieved very much – four Scottish Leagues, eight Scottish Cups and four Scottish League Cups since 1875 is not a huge yield for a club who boasted in the 1930s that they had the biggest attendances in Scotland – well above Celtic, for example, and on a par (at least) with Rangers. Mind you, they were founded in 1874 as the Heart of Midlothian Quadrille Assembly – a sort of young man's club with many activities on offer, mainly dancing!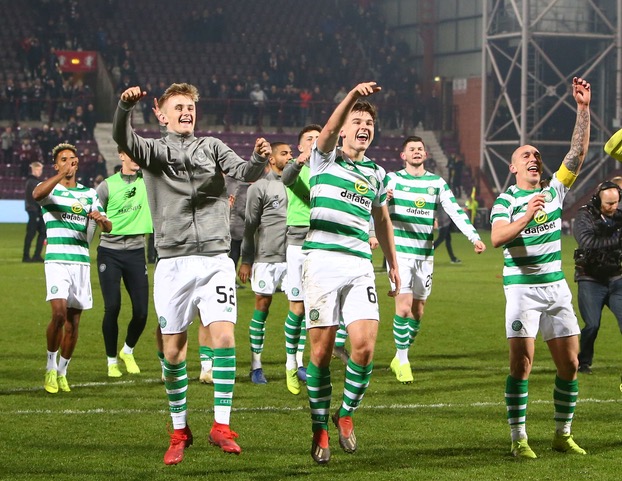 They are called the Jambos, or the Jam Tarts. The reason for this lies in the 1960s, when everyone started chanting the name of their team with three claps afterwards "Cel-tic! Clap! Clap! Clap!". Now to do this, you need to have two syllables in your name and "He-arts" does not really work. But Edinburgh rhyming slang come up with "Jam Tarts", which are often maroon in any case!
Their supporters can be nasty. When they were in the old First Division, douce residents of towns like Kirkcaldy and Falkirk used to live in fear of their visit, Kirkcaldy's Fife Free Press in particular likening them to the "followers of A-the-H" (no kidding!) after a few windows were broken on one occasion by some severely challenged youths in maroon colours.
But why do they hate Celtic in particular with such bile? There are the basic reasons of Edinburgh v Glasgow, (I didn't know what a "Weegie" was until a Hearts supporter called me that) and the fact that Celtic are associated with Hibs in their history, but that still doesn't really explain why we started to hear orange songs, normally associated with Rangers, coming from the Tynecastle terraces. There was no indication of this sort of stuff (as far as can be ascertained) before the 1960s. Certainly veteran supporters do not recall it. Some feel that it may have been the transfer of Willie Wallace in December 1966 from Hearts to Celtic that triggered this behaviour, feelings that were hardly assuaged when Wallace won a European Cup medal six months later!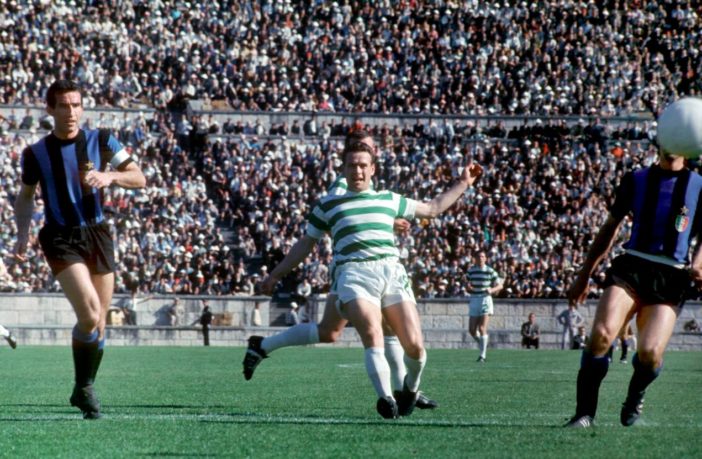 And then twenty years later there was Albert Kidd! An objective historian would have to conclude that Hearts supporters were ill treated by fortune that day. They were on the cusp of winning the Scottish League for the first time since 1960 (and having suffered an awful lot, including relegation, in the meantime) then all was cruelly dashed by Dundee's little heard of substitute.
Those listening on the radio back in Edinburgh thought it was Walter Kidd of Hearts who had scored but it was Albert of Dundee! Then the following week, they, fairly predictably, blew the Scottish Cup final against Aberdeen as well. Enough to scunner anyone… and these wounds will never heal.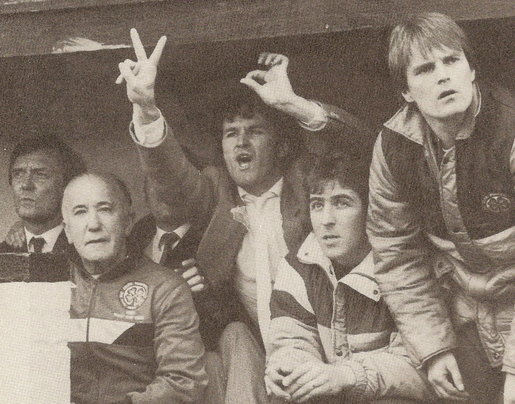 Hearts have had some great players over the years. Their side of the 1890s teemed with talent, and was rewarded with two Scottish Leagues and two Scottish Cups – Isaac Begbie, Alex Baird, Davie King for example. They won the League in 1895 and 1897 (when Celtic had poor seasons) and attracted a huge crowd of 15,000 to Tynecastle to see Celtic in November 1895. Celtic won that day, and then the fans waited for them at the end in order to escort them to the station, lest they might be molested by "capital ruffians" on the way back
In the early 1900s they had the famous Bobby Walker, commonly known as Houdini the escapologist and earning the greatest compliment of them all when he was compared to Jimmy McMenemy of Celtic! But Hearts crucially lost the Scottish Cup final of 1907, and almost fifty years of trophy famine began. Very bravely, they enlisted en masse for the Great War, and there is fine memorial to them at Haymarket Station. But they still had most of their players for the 1914/15 season where they lost the Scottish League narrowly to Celtic. That hurt, and for a long time the Tynecastle crowd hurled words like "war dodgers" at Celtic – grossly unfair charge.
They still had great players – Alex Massie, Tommy Walker, for example, but never a great side, until the 1950s when the same Tommy Walker as Manager built up the great team of Alfie Conn (senior), Willie Bauld, Jimmy Wardhaugh, Freddie Glidden, John Cumming and Dave MacKay. This was truly a magnificent side, certainly far better than Celtic at that time, as the 1956 Scottish Cup final proved, although there was that curious business in 1959 when they lost to Celtic on the last day to ensure that the Scottish League went to Rangers! It was the day that Celtic won the League for Rangers – a victory gained with mixed feelings, one would have to say!
And then there was 1965. On 24 April of that year, Celtic and Hearts effectively changed places. While Billy McNeill propelled Celtic to victory in the Scottish Cup, Hearts at Tynecastle lost the Scottish League by going down 0-2 to Kilmarnock at Tynecastle, thus condemning the Gorgie fans to well over 30 years of winning nothing, until New Celtic Park (ironically enough) in its first Scottish Cup final saw then beat Rangers in 1998.
Since then, they have won the Scottish Cup beating Gretna (yes Gretna! And on a penalty shoot out at that!) in 2006, and, to their great delight, Hibs in 2012 to the tune of 5-1. They have had some scary owners and managers, but one or two reasonable players, and although the last couple of years have not exactly been great for them, they are still a considerable force in Scottish football – potentially, if not in actuality.
But, oh how they hate Celtic!
David Potter

Basques, Bhoys and 'ma left nut', @CelticFC 's visit to play Athletic Club Bilbao…https://t.co/xOIqUeUZGG @paulthetim @AthleticClub @Boola_vogue

— The Celtic Star Editor (@CelticStarMag) March 26, 2020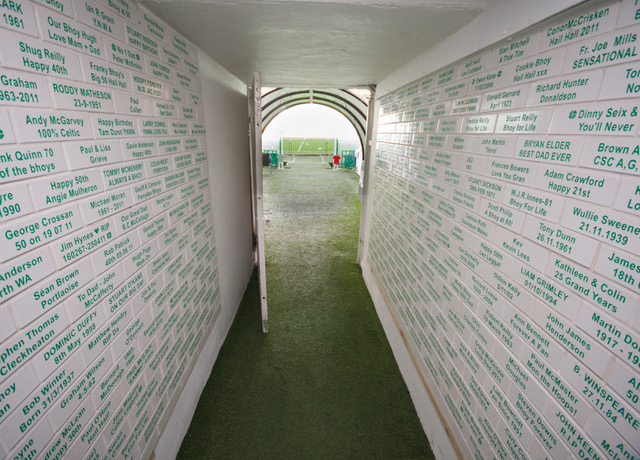 Take The Celtic Star's Photo Tour of Celtic Park and enjoy our stunning photos from inside Paradise RIGHT HERE, RIGHT NOW.
Support Celtic Youth Development
Help raise money for Celtic Youth Development by joining the £1 weekly lottery and you could win up to £25,000 – just click on any one of the photographs below to join. Lots of our readers have already done so and they're now doing their bit to help fund Celtic Youth Development that can deliver the stars of tomorrow and beyond. And you might even win a few bob too! And a special thank you to all The Celtic Star readers who have already signed up and are now supporting youth development to give us the Celtic Stars of the future…