Hibs are a strange team for Celtic supporters to understand. They share the green and white, and the Irish traditions, and will always be looked upon as Celtic supporters' "second team", but the relationship is sometimes complex.
In recent years, quite a few Celtic supporters will be happy to say that the 2016 Scottish Cup final was as pleasant as the subsequent three Cup finals – there were several ex-Celts in the Hibs team and the opponents were Rangers! – but there have been times when the relationship has been difficult.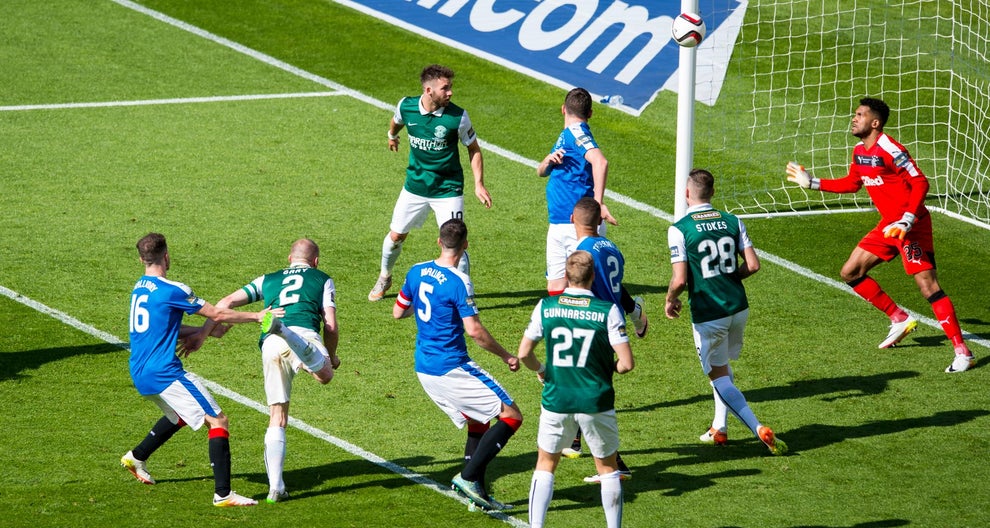 One fact has been a common and repetitive one since the early days – and that is that Celtic have frequently stolen (well, bought, usually!) Hibs' best players, and on one famous occasion their Manager, Jock Stein. There was also Tony Mowbray this century, but that was a far less happy recruitment! And there was Neil Lennon, of course, but that wasn't the most straightforward of moves either!
But to begin at the beginning, Hibs were founded in 1874 and they are one of the few clubs ever to have stated publicly that their intentions were sectarian, as they restricted themselves to players who were Irish and Catholic. It was their winning of the Scottish Cup on February 12 1887 when they beat Dumbarton that put an idea into the minds of people like Brother Walfrid. If a team of Edinburgh Irishmen could do well, could a team of Glasgow Irishmen not do likewise?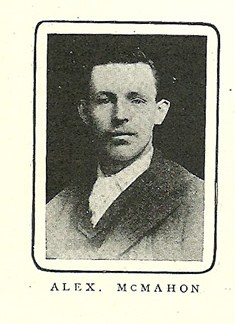 It so happened that round about 1890 and 1891, Hibs were struggling. Indeed they went into abeyance for a spell, and Celtic were able to pinch men like Sandy McMahon and "Darling Willie" Groves without much bother. This meant that Edinburgh Irishmen blamed the Glasgow ones for putting them out of business – something that was not quite true, and in any case, Hibs, under different and more competent management, bounced back, even though, by now, Celtic had become phenomenally successful with a huge new stadium.
Hibs reached the Scottish Cup final of 1902. Their opponents were Celtic, and the final should have been played at Ibrox on 12 April, but the week before 5 April was the day of the Ibrox Disaster when 26 people lost their lives at the Scotland v England match, rendering Ibrox out of commission. Hampden had not yet been built, so the only place to play the game was Celtic Park on 26 April. Naturally Hibs supporters saw some Glasgow bias in this, but the Hibs Board were assuaged by the thought of a big gate, and in any case, Hibs won 1-0, a backheeler from a chap called Andy McGeachen winning them their second Scottish Cup.
Hibs were jubilant, and their supporters left Glasgow that night singing to the tune of the Boer War song "Goodbye Dolly Gray".
"Goodbye, Celtic, we must leave you
and it thrills our heart to know
we are off back to Embra
the Scottish Cup to show!"
As their charabanc left the environs of Celtic Park, however, it was said that an old gypsy woman took offence to such lyrics and cursed Hibs, their heirs and successors for the next 114 years. This story grew the longer the 114 years went on, it has to be said, for it was not really heard of in the immediate aftermath of this game, and it wasn't instantly successful either, for Hibs won the Scottish League in 1903 with a very good team.
But the curse was fairly successful as far as Celtic and Scottish Cup finals are concerned, for Hibs supporters came out in their masses from the grim Leith tenements to see Patsy Gallacher in 1914, Joe Cassidy in 1923, Dixie Deans in 1972, Henrik Larsson in 2001 and Gary Hooper in 2013 score the goals to defeat them!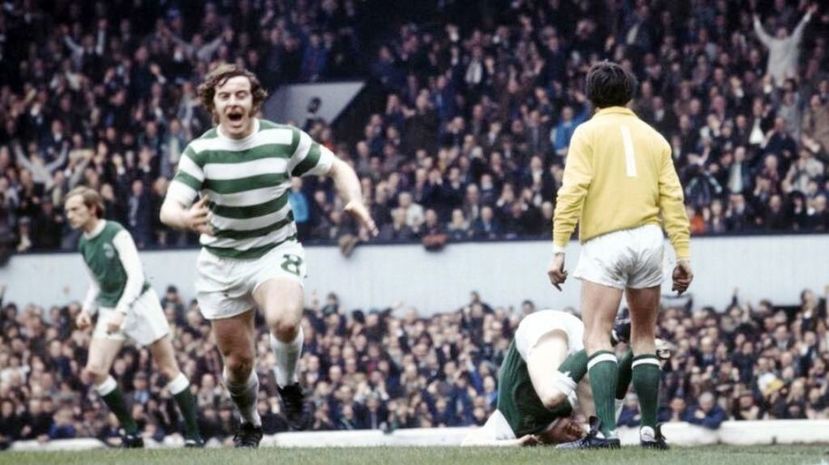 The Scottish Cup final of 1914 was unashamedly all about Ireland, and Irish Home Rule which was in the air at the time. Songs like "God Save Ireland" and "A Nation Once Again" reverberated round Ibrox, but the game was a disappointing 0-0 draw which Hibs might just have won had a fellow called Hendren not missed a chance late in the game. He was through on goal in the last minute but dithered for a mini-second and Joe Dodds saved the day.
But the replay the following Thursday saw this awesome Celtic team at their best, and the following Saturday, Celtic beat Hibs again, this time to win the Scottish League! Well, Hibs, you couldn't really expect to beat Sunny Jim, Napoleon and Patsy, could you?
By the time that they played again in a Scottish Cup final in 1923, the Great War was over, the War of Independence was stalemated, but a major argument about the terms – Republic or Free State – meant that Ireland was at war with itself. Joe Cassidy scored the only goal of the game, and then Hibs lost the final again the following year, this time to Airdrie. Success and Hibs were not on speaking terms until after the Second World War.
This was the era of the great Hibs forward line of Smith, Johnstone, Reilly, Turnbull and Ormond, and the era of a very poor Celtic team, so poor that quite a few Celtic supporters talked openly of transferring their allegiances to Hibs.
It was also the era of two great dictators called Bob Kelly and Harry Swan. When Kelly defied the SFA about the Irish flag, he was supported by Rangers, The Glasgow Herald and most of Scottish football (in so far as they cared!) but opposed by Harry Swan of Hibs! And this was when the Easter Road club had an Irish Harp on the side of their stand! Just what was this about?
No-one knew except that Harry Swan, for all his forward thinking about Europe and floodlit football, seems to have had a thing about Celtic. He was also a dictator and generally detested by his own players and got his reward in 1953 when Hibs really should have won the Coronation Cup final, but were defied by Jock Stein, Bobby Evans and Johnny Bonnar.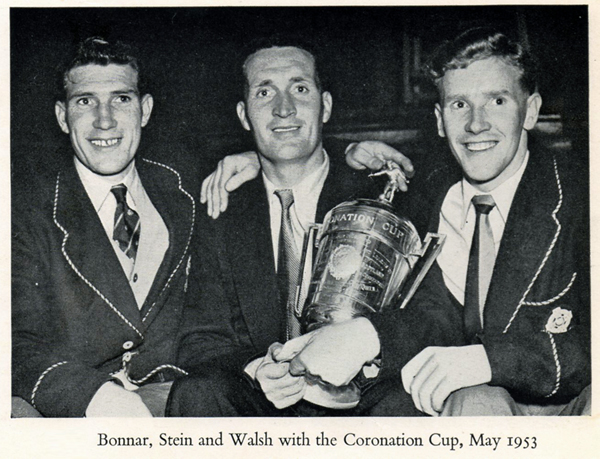 By this time, Hibs fans were probably defined by the geography of Edinburgh rather than by religion or ethnicity. Basically, north and east of Princes Street supported Hibs, and south and west supported Hearts. But Edinburgh is far from being a football mad city in the way that Glasgow is. Indeed, it is said to be a bit snooty and stand-offish.
Yet, sometimes you get a surprise. My wife's family lived in Granton, in the north of Edinburgh near the Forth. Good Church of Scotland people with no great discernible interest in football. A polite Edinburgh Sunday afternoon tea was suddenly disrupted when someone mentioned Wallace Mercer. "That man is not having our team!" was the cry. They were genteel enough to say "that man" however. In Glasgow, it might have been "that James Hunt".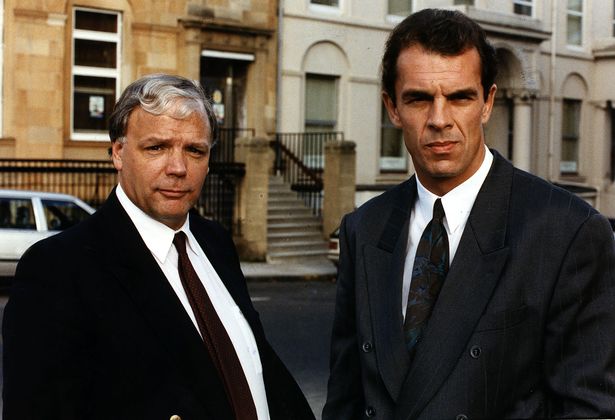 There have been probably two great eras for Hibs – the early 1950s as mentioned and the early 1970s under Eddie Turnbull who would have done a lot better if his peak had not coincided with that of Jock Stein. Two hard tough characters there, with Turnbull now and again getting the better of Jock – notably the Scottish League Cup in 1972/73 – but generally losing out to Jock and Dixie Deans.
And what about Pat Stanton? An outstanding player with Hibs, but only moderate success with trophies. Then one season with Celtic – 1976/77 when everyone thought his career was finished – and a League and Cup Double! And one unanswered question. Suppose Jock Stein had not moved to Celtic in 1965. How would he have done with Hibs? He was at the height of his powers, and he was in the process of building up a great side…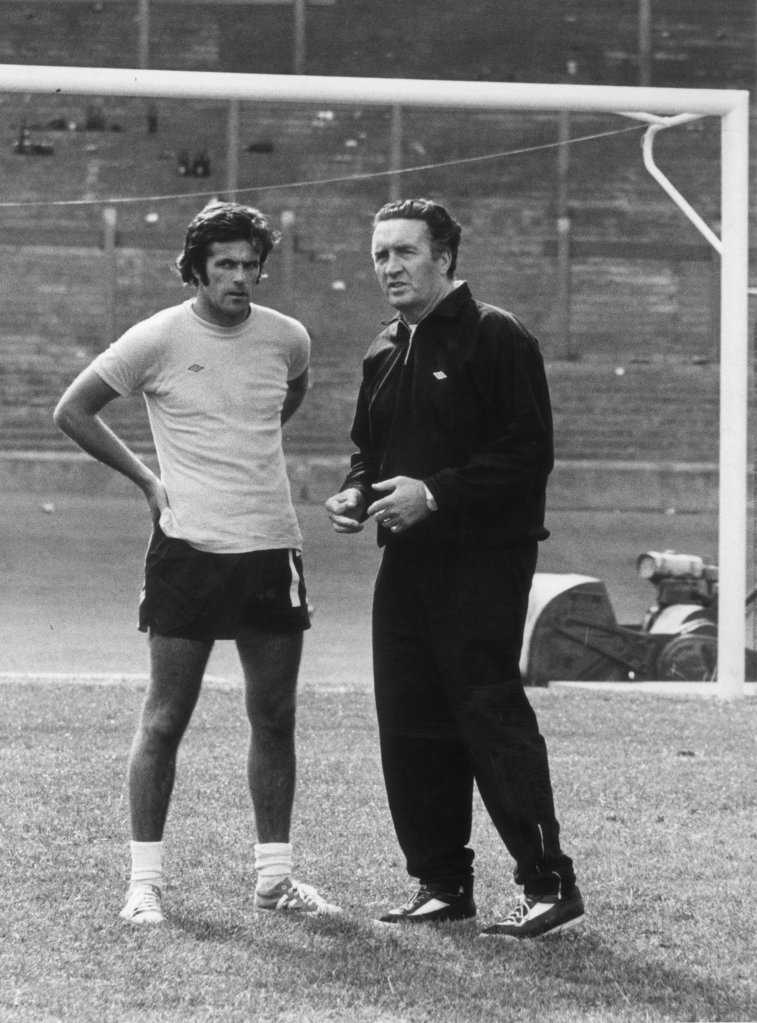 Normally one feels that a team like Hibs should do better. They are characterised by several things – mediocrity, an obsession with Hearts, a dismal selling on of their best players often to Celtic, a perpetual and predictable ability to break their supporters' hearts more often than most clubs with their awful ventures into the transfer market, and their propensity to blow up in semi-finals and finals.
As far as Celtic are concerned, there is sad and intense jealousy. We have already mentioned the Irish flag in 1952, and there was also the time that Celtic won the Scottish League at Easter Road in 1977 – and they banned TV cameras even for a highlights programme. Reason? You tell me, but my guess is sheer spite. Two years previously, they had upped their prices for Celtic's visit in the Scottish Cup. Sheer greed, that one, and a desire to make money out of the Scottish Cup. But a 2-0 scoreline for Celtic meant they could make no more out of the Scottish Cup that season! Photographs of the Celtic goals are shown below.
Celtic and Hibs play good football together. One has to think to distinguish three major finals at Hampden in which Celtic scored 6 goals, but Hibs played well. 6-2 in the League Cup final of 1968/69, 6-1 in the Scottish Cup final of 1972 and 6-3 in the Scottish League Cup final of 1974. In all of these, Hibs played very well and would have beaten most teams, but Dixie Deans scored a hat-trick in 1972 and 1974, and 1969 was just simply the Lisbon Lions two years on. Joe Harper is a difficult man to like. His autobiography "Up Front and Personal" makes his dislike of Celtic patent and obvious, but you have to be a bit sorry for a man who achieved the unique distinction in 1974 of scoring a hat-trick in a major Cup final… yet finishing up on the losing side!
🏆 Classic Final #4 🏆

Deans (x3), Johnstone, Murray and Wilson were on the scoresheet for @CelticFC as they defeated Hibernian 6-3 in the 1974/75 League Cup Final!

📆 26/10/74
⚽️ Hibernian 3-6 Celtic
🏆 League Cup Final
📍 Hampden Park, Glasgow pic.twitter.com/ONlWiN0ZWP

— SPFL (@spfl) November 27, 2018
And their supporters? Basically OK. Their jealousy of Celtic lacks the visceral hatred that Jambos and Rangers supporters possess for us. I once heard them sing a nice ditty "We were first to wear the green" and I have rather too often heard them singing about Glasgow scum eating dead cats and rubbish like that. And what would their greatest ever supporter James Connolly, Edinburgh's Grassmarket born and bread, made of that?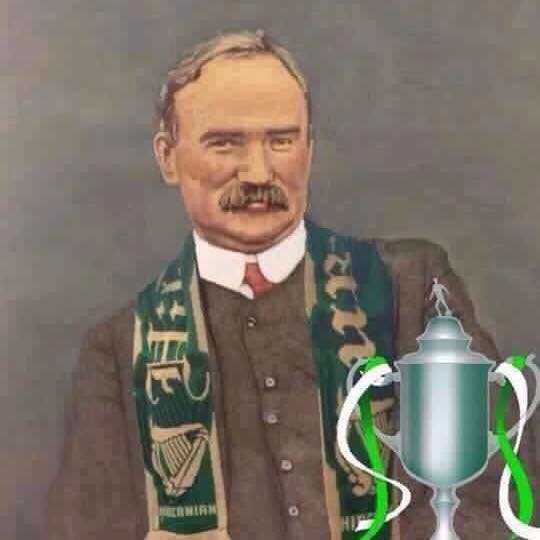 Mind you, I nourish a wee belief that James Connolly may have converted to Celtic after he heard of Patsy Gallacher. Although the Easter Rebellion had nothing to do with Celtic winning two games on one day to win the Scottish League, it came only a week later!
Good things about their supporters include their Sunshine On Leith song which is very impressive, and they share some of our rebel songs. I also have it on good authority that Celtic defeat of Hearts in the 2019 Scottish Cup final was celebrated rather well in Leith. I have heard them described as "the poor man's Celtic", and that is about correct. Same traditions, same ideology, a common distaste for Hearts and Rangers, same anti-establishment feelings not without a little paranoia on occasion … that is what they share with Celtic, but not nearly as good at football!
David Potter
How are meant to go without football for a month mid-season? 😪 pic.twitter.com/WiL19HQNzu

— Best Chants (@BestChantsUK) March 13, 2020
🔙| @Leighgriff09 at his best! 🎯 pic.twitter.com/309nB77org

— Hibernian FC (@HibernianFC) March 25, 2020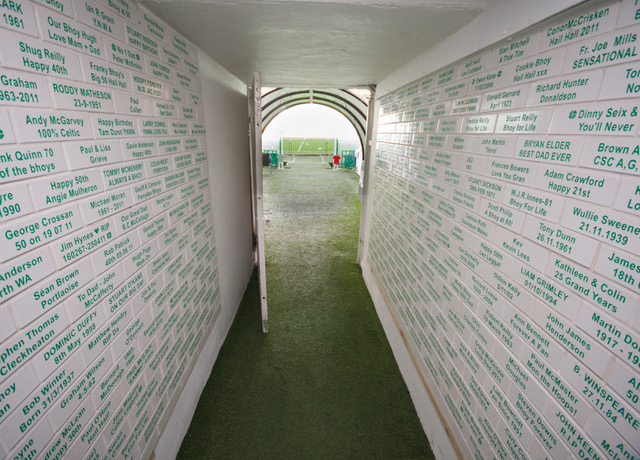 Take The Celtic Star's Photo Tour of Celtic Park and enjoy our stunning photos from inside Paradise RIGHT HERE, RIGHT NOW.
Support Celtic Youth Development
Help raise money for Celtic Youth Development by joining the £1 weekly lottery and you could win up to £25,000 – just click on any one of the photographs below to join. Lots of our readers have already done so and they're now doing their bit to help fund Celtic Youth Development that can deliver the stars of tomorrow and beyond. And you might even win a few bob too! And a special thank you to all The Celtic Star readers who have already signed up and are now supporting youth development to give us the Celtic Stars of the future…