David Potter is highly regarded for his outstanding contribution to Celtic Football Club, in documenting the stories of numerous Celtic legends down the years in his unmatched library of high quality Celtic books. A few years ago Celtic recognised Pat Woods for similar exploits on behalf of our club and maybe they should think about doing something similar for David over the next season or two?
The Celtic Star has just published David Potter's latest book Alec McNair – Celtic's Icicle and it's possibly the greatest ever Celtic story never told – until now. You can order a copy of the book below, and you can also listen to David's interview on The Celtic History Podcast, very enjoyable it is too.
David completed the Alec McNair book a few months ago – it takes time after that to take care of all the other stages in the process before the book is published – and he's now beginning the process of preparing for his next book, which will also be published by The Celtic Star next year.  The famous Celt from our unbroken history who will feature this time is none other that Willie Fernie – Piling on The Agony, Putting on The Style and David is looking for some help from the Celtic support in tracking down some of Willie's family to take about the Celtic legend.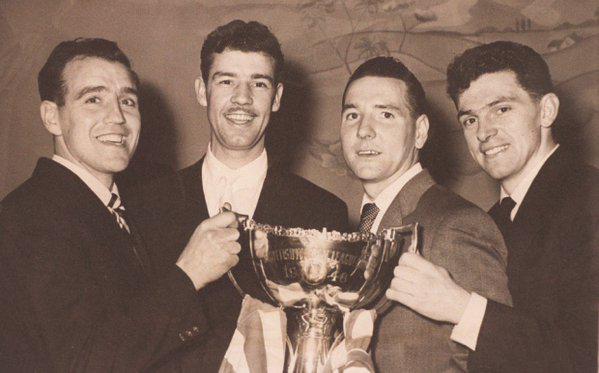 "For Willie Fernie, I intend to work with my old friend from University John McCue with supports Middlesbrough and will write the Chapter on the Boro years," David Potter told us.
"What I am really needing now is to get in touch with some of Willie's relatives, and it would be helpful if you (sometime) could put out a call on The Celtic Star for anyone related to Willie or who knows of anyone who is related to him to get in touch.
"Relations of football players can be a minefield, sometimes, so we have to tread warily – although as far as I can see, there are no skeletons in the cupboard as far as Willie Fernie is concerned," the Celtic Historian added.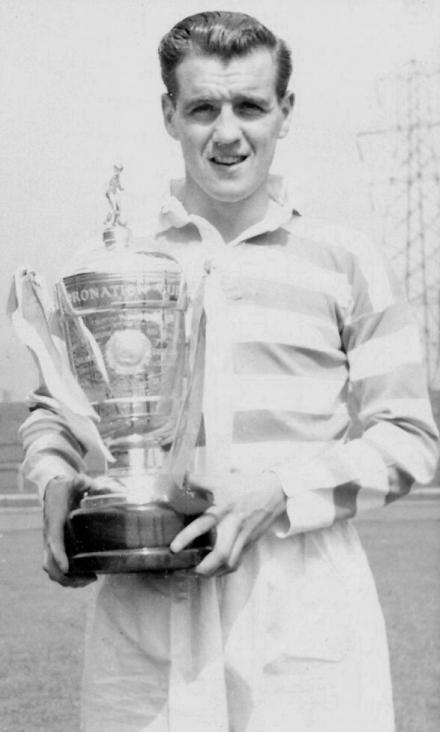 So if you are related to Willie Fernie or know someone who is could you please get in touch? Simply drop an email to editor@thecelticstar.co.uk and we'll get straight back to you.
Rightly David is highly regarded on here and among the wider support, his knowledge of all things Celtic is unrivalled but that does not mean he doesn't have his critics. We often pull David's leg when he writes about game or an incident from decades ago, implying that he'd been at the match but it's amazing to note that there are still Celtic Supporters out there who were actually at games stretching as far back as the Exhibition Cup Final win in 1938.
On such fan, Frank McGuire got in touch with The Celtic Star at the weekend to have a moan about that young whippersnapper David Potter!  David's response incidentally was that "this gentleman is entitled to his opinion!"  Here's what Frank had to say:
"I am one of the few survivors and of the 1938 Exhibition final," veteran Celtic supporter Frank McGuire told The Celtic Star. "It annoys me to read some errors in books by Celtic Historians. One example is David Potter's account go Celtic's last game at Dens park in 1948.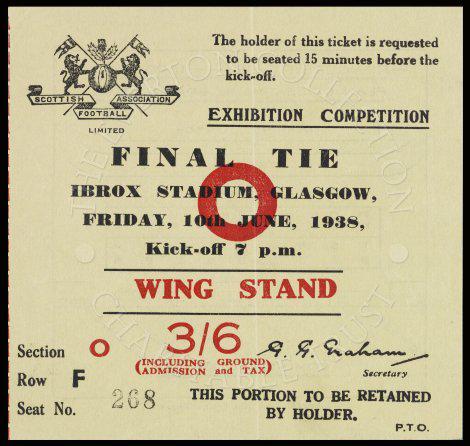 "He was born that year. I was at the game. He writes that Dundee gave Celtic an easy game because Celtic faced relegation. Dundee players were offered a £20 bonus to beat Celtic and they tried their best to do so, specifically Tommy Gallagher, son of Patsy, a Celtic legend.
"A further comment by David Potter in another book describes Celtic Park as almost derelict during the war as there was "very little football played". Incorrect. There was more than ever played, including a Summer Cup. One of these "historians" is a personal friend and I have advised him to stop writing any more books!"
Frank might be pleased to note that young Liam Kelly is currently researching that Second World War period in Celtic's history. But we're not too sure if Frank will approve but The Celtic Star has recently published a new Celtic history book, titled Alec McNair – Celtic's Icicle. Written by the aforementioned David Potter – who is a renowned historian and author. This biography details the life of one Celtic's greatest ever players.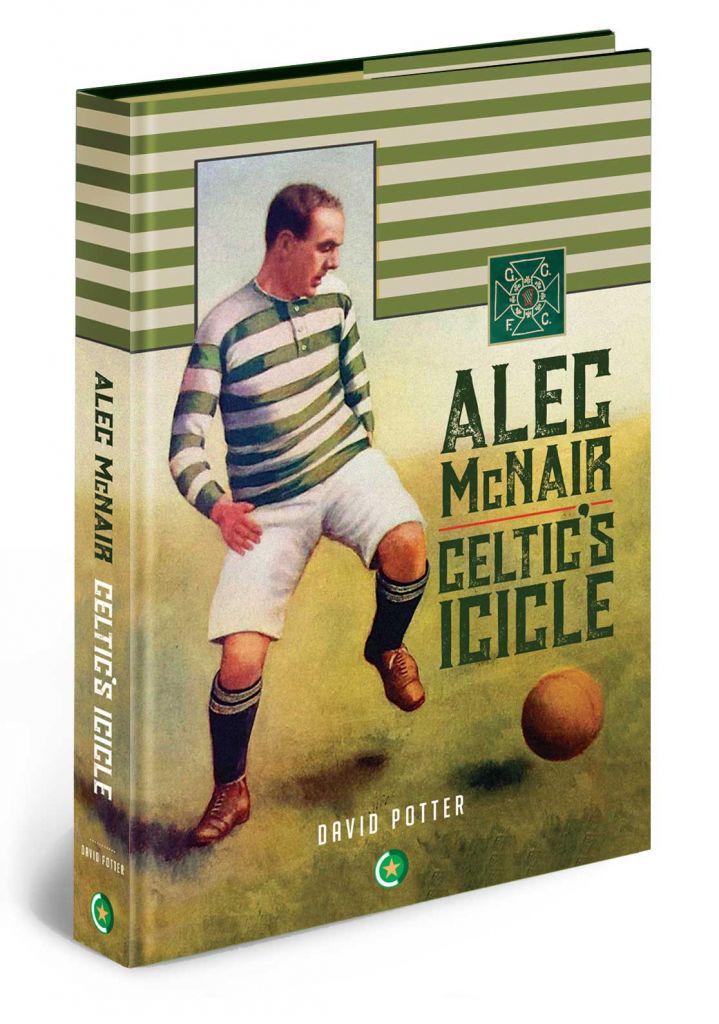 Alec McNair made over 700 appearances for the Hoops, captaining the club for a spell and winning a total of 34 major honours. In that sense he is a bonafide legend, but his role in the record breaking "Holy Trinity" and famous "Icicle" nickname cement his position in Celtic folklore.
A man who endured much trauma in his personal life, was initially rejected by Willie Maley, and worked in an important role during the First World War; McNair's tale transcends football. The fact that he managed Dundee, immediately after Patsy Gallacher's iconic goal against The Dark Blues, merely adds to the mystique of the story.
David Potter appeared as a guest on The Celtic History Podcast yesterday afternoon (listen above). Throughout the episode, he discussed his latest publication and bequeathed listeners with some sensational stories about a man who ranks among the finest to ever pass through Parkhead's gates.
Received my copy of the new Alec McNair book by David Potter today 📗

It was also a great pleasure to contribute with my collage designs on both the front and rear of the hardback.

The books available on the link below 🍀👇🏼 https://t.co/D4j8iFcgEm pic.twitter.com/u8O02K77NQ

— Celtic Curio (@Celticcurio) May 17, 2021
Lovely to hear that the first advance copies of David Potter's excellent new book have now landed. Always a very special day.

This batch was posted on Saturday.

From West Dunbartonshire to Western Oz, and Milton Keynes to Massachusetts, the story of Alec McNair is being spread. pic.twitter.com/zuGU99SQPC

— Matt Corr (@Boola_vogue) May 17, 2021
The podcast is not to be missed. It is available on various platforms such as Spotify, Apple Podcasts, and Anchor FM.
To purchase your copy of the book, click on the image below.