CELTIC v ST JOHNSTONE IN THE SCOTTISH LEAGUE CUP…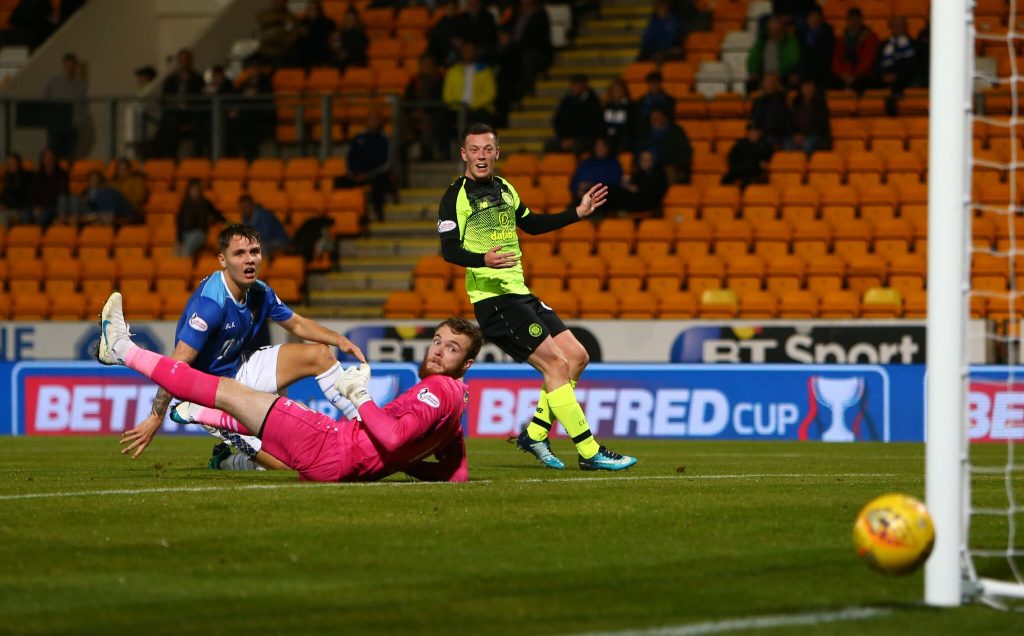 There is a first time for everything, I suppose, and Celtic have never before faced St Johnstone in a Scottish League Cup semi-final. In fact, their paths have only crossed seven times in the 75 years of the trophy. They have actually faced each other nine times because in 1961 and 1981 the League Cup was done on a sectional basis, and of course they met in the Scottish League Cup final in 1969/70.
There have been three games at Celtic Park, two at Muirton Park, one at Hampden and three at McDiarmid Park. Celtic have won seven and St Johnstone two.
St Johnstone are of course the current League Cup holders (their only success in the trophy) whereas Celtic have won the League Cup 19 times. Until Willie Ormond became Manager of the Saints in the late 1960s, they were a poor underperforming team who were as often in the Second Division as they were in the First.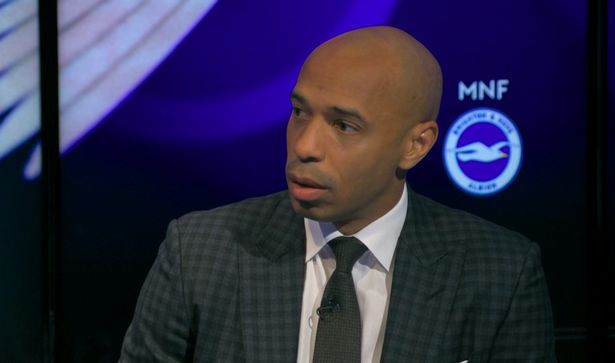 1961 – Wednesday 16 August, Celtic Park. Celtic 0 St Johnstone 1. A poor performance in a swirling wind with the young and inexperienced Celtic forward line missing many chances.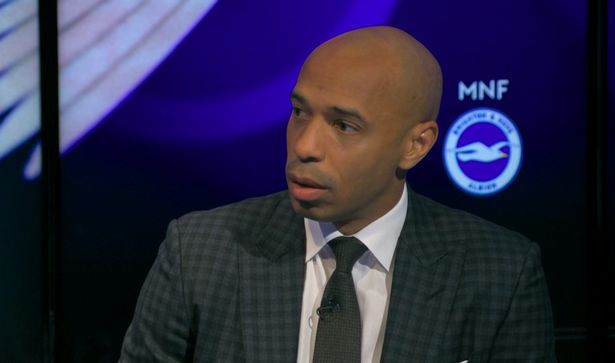 1961 – Wednesday 30 August, Muirton Park. St Johnstone 2 Celtic 0.  Another shocking performance made all the worse by a disgraceful display of hooliganism both at Muirton Park and en route to the railway station. Not one of Celtic's better nights, but St Johnstone went on to reach the semi-final where they were unlucky to lose to Rangers.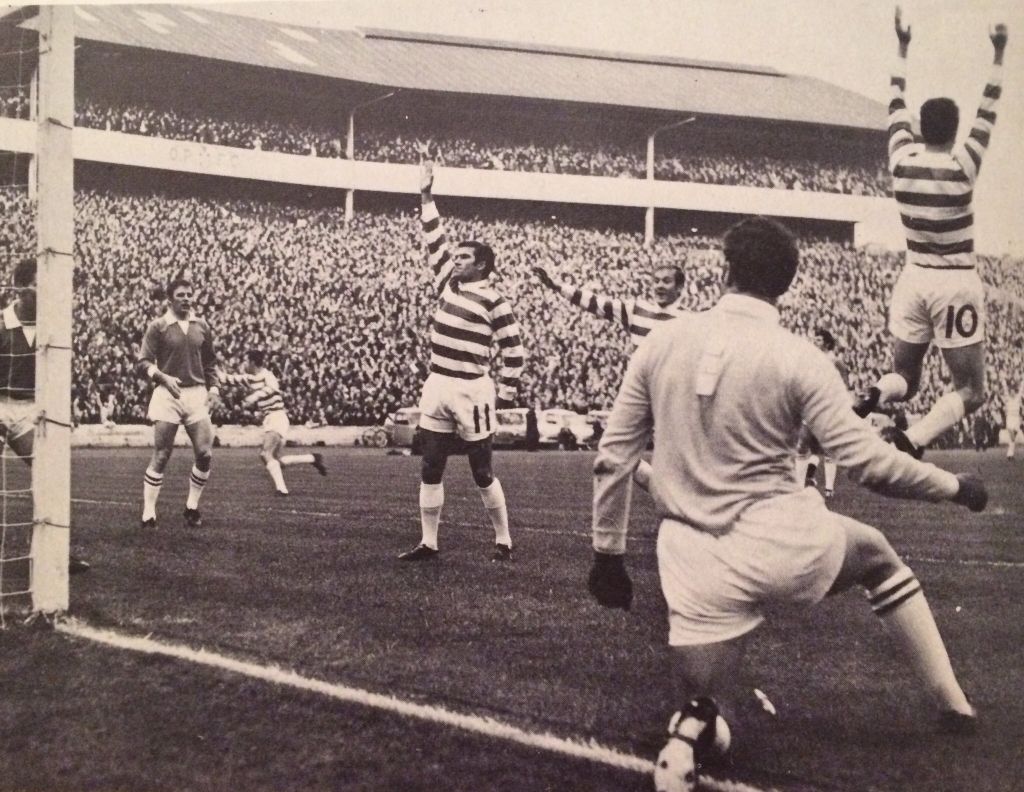 1969 Saturday 25 October, Hampden Park. Scottish League Cup final. Celtic 1 St Johnstone 0. An early Bertie Auld goal was enough to win Celtic their fifth successive League Cup, their seventh overall, and their fourth Scottish domestic trophy in the calendar year of 1969. Crowd 73,067.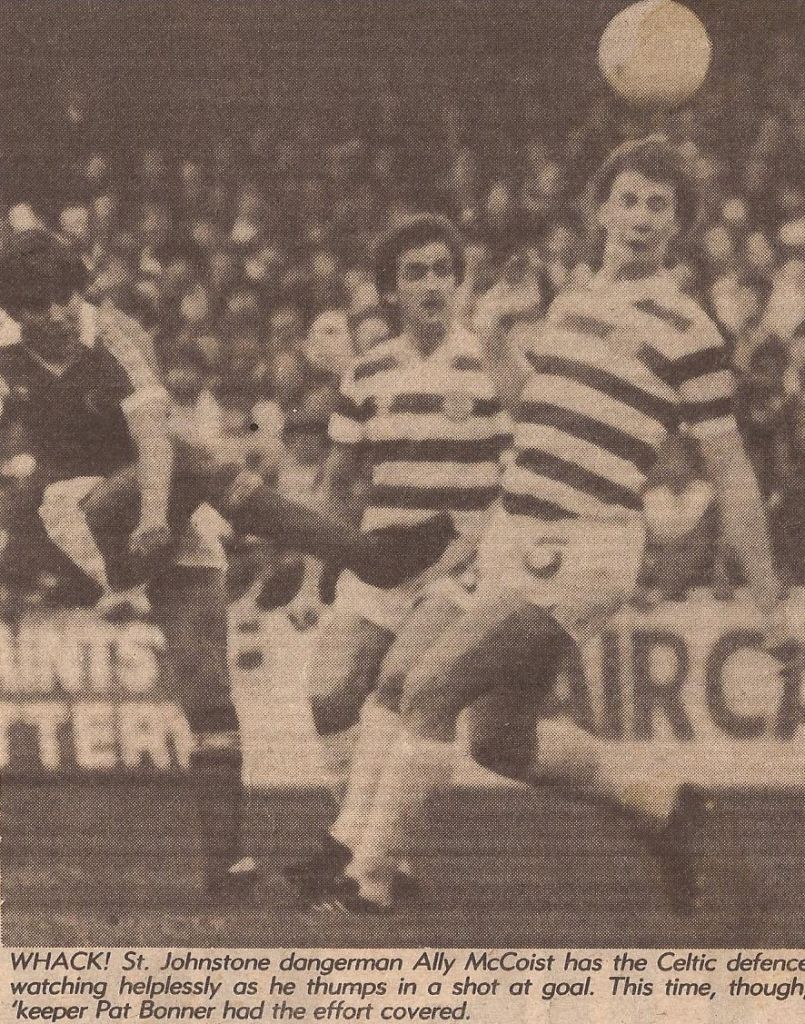 1981 Wednesday 12 August 1981, Muirton Park. St Johnstone 2 Celtic 0. A truly awful performance by Celtic's centre half Willie Garner brought St Johnstone's Ally McCoist to prominence as Celtic began their season with their second successive defeat.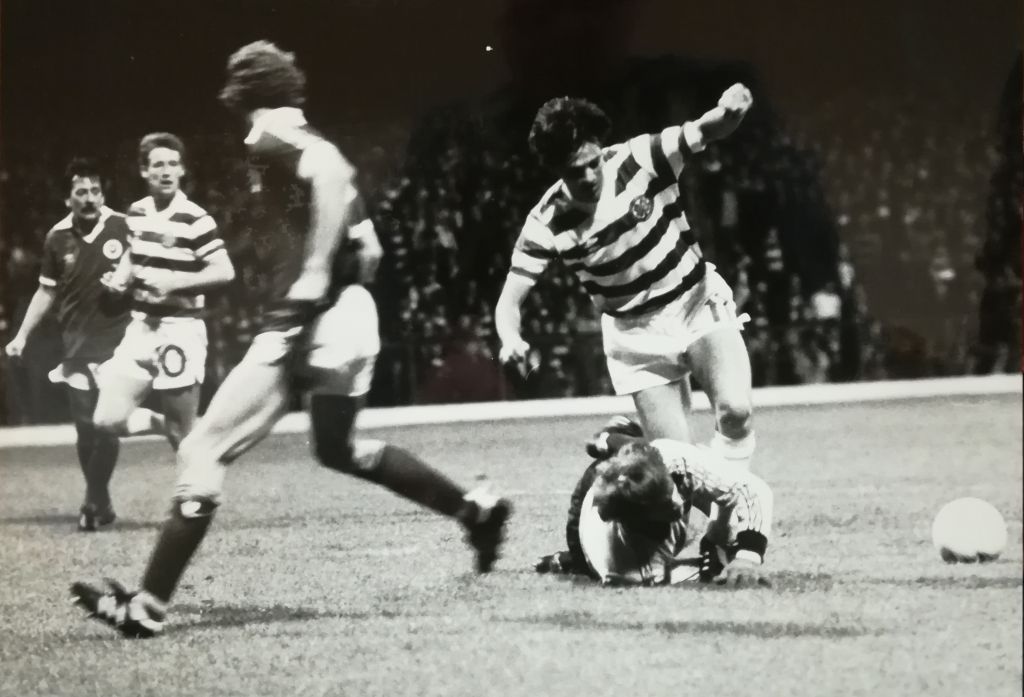 1981 – Wednesday 19 August, Celtic Park. Celtic 4 St Johnstone 1. Two goals by Davie Provan, one by Charlie Nicholas and one by George McCluskey were enough to give Celtic victory in a much improved performance, but the damage had already been done and Celtic did not qualify.
1997 – Wednesday 19 August, McDiarmid Park. St Johnstone 0 Celtic 1. Celtic's stuttering start to the season under Wim Jansen continued, and Celtic were extremely lucky to get a dodgy penalty in extra time converted by Simon Donnelly. Celtic went on to win the trophy on 30 November.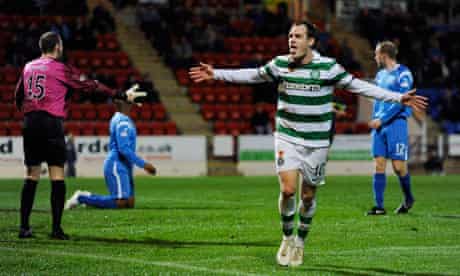 2010 – Wednesday 27 October, McDiarmid Park. St Johnstone 2 Celtic 3. Celtic almost managed to throw this one away! Up 3-0 at half time with two goals from Anthony Stokes and one from Niall McGinn, but they allowed the Saints to pull two back.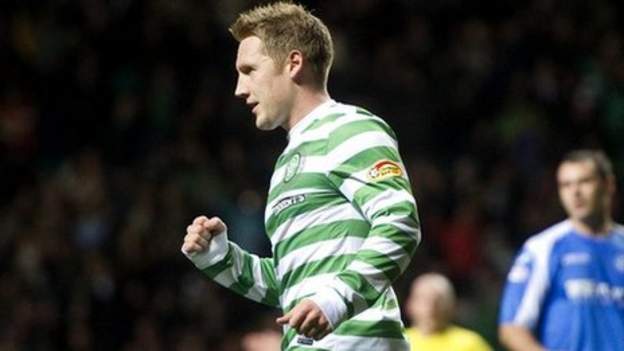 2012 – Wednesday 31 October 2012, Celtic Park. Celtic 5 St Johnstone 0. A one-sided game in which Kris Commons scored a hat-trick and Charlie Mulgrew and Gary Hooper one each.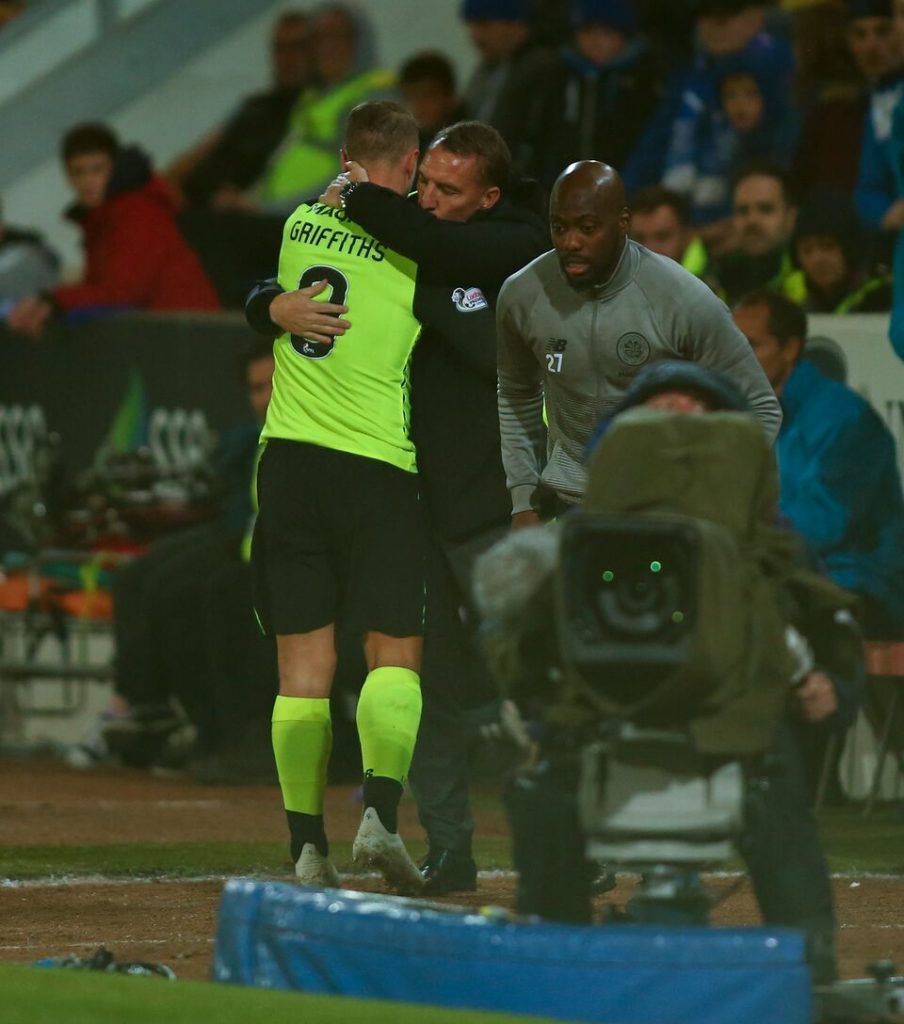 2018 – Wednesday 26 September, McDiarmid Park. St Johnstone 0 Celtic 1. A late Leigh Griffiths goal near the end was enough to see Celtic home in this tight game. Celtic then beat Hearts in the semi-final at Murrayfield, and Aberdeen in the final.
David Potter