You have to pinch yourself at times still. It feels as though we are all walking on a cloud. Relief. Joy. Euphoria. Name a descriptor – they all amount to the same thing; we won the League back at first ask, alongside a cup might I add. From where we were last year at this time (remember the absolute chaos of that chapter in our history?), to how we stand today is utterly remarkable. It defies belief at times just what has happened in such a short period of time.
What a difference a year makes, eh?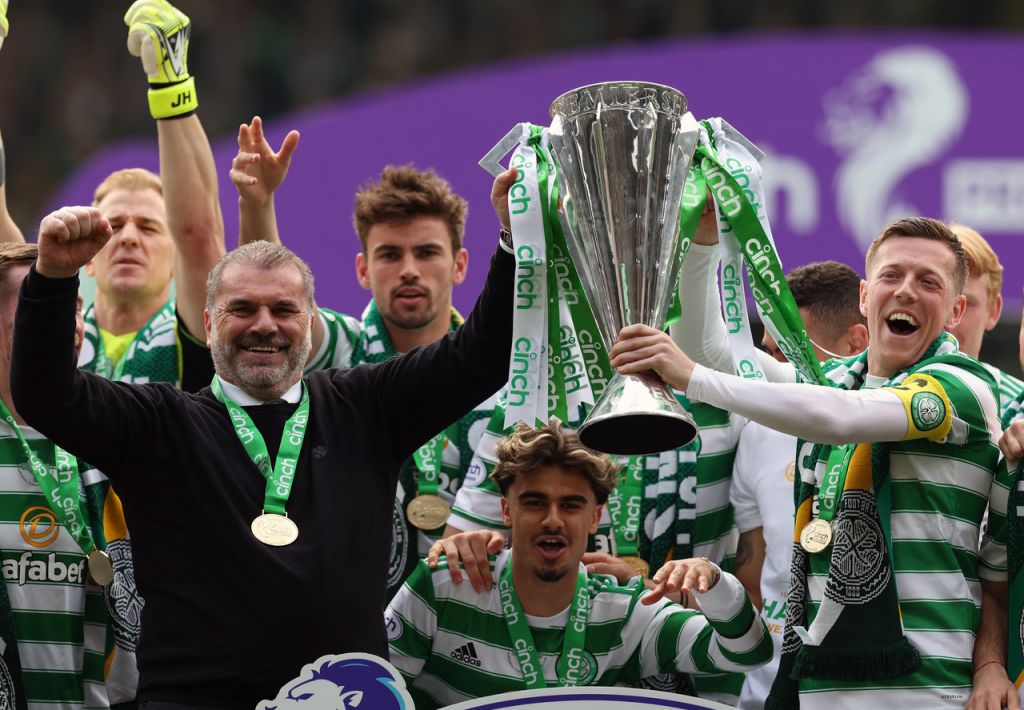 This work is largely down to the hand of one man, Ange Postecoglou. He will of course – as all humble men do – disperse the credit onto all those connected to this year's success at the Club. In typical Ange fashion, he embodies the cultural change that he has instilled within Celtic FC this past season. That unique ability to make everyone feel involved and valued is just one of the Greek-Aussie's countless talents. It's quite astounding how we managed to snag this man from under the noses of top European outfits.
Now to the main point of this article; the lack of respect and acknowledgement for what Ange Postecoglou and Celtic have achieved this year is criminal. The mainstream media ought to seriously consider it's blindingly partisan outlook in Scottish football. More has been made of a certain team's losses than the victorious Champions of Scotland, both by broadcasters, in the printed press and online.
It was unsurprising that BBC Scotland produced a rather sketchy 'How The League Was Won', covering the previous season and the final outcome – theRangers are, after all, the establishments team – past and present for that matter. But even by their standards it was self-indulged through a pro-Ibrox prism, almost as in a commiseration to their friends across town. That programme did not have the praise deserving of the achievement produced within the walls of Celtic Park and Lennoxtown. Pathetic.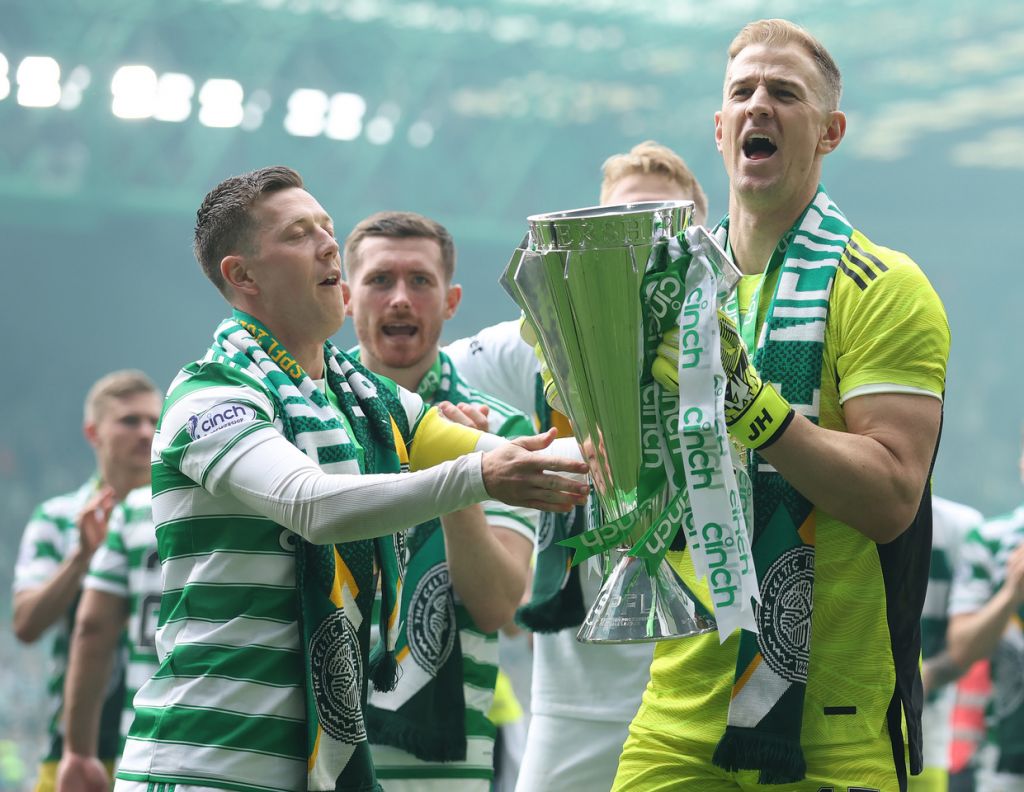 As for the 'Scottish Cup Champions' number used when they grabbed a consolation prize this year, it was enough to make your throw up on the spot. The bleeting and whinging from that football club causes nausea on the best of days. They have been given a platform, but more often than not, tea and sympathy from the media in this country to push pervasive untruths and distort what was an incredible achievement by Ange Postecoglou and his team.
A lot of the time, ever since the very moment Ange was appointed, people tried to corner him and trip him up with loaded questions. Tried to cause a schism between himself, the board and all the supporters. They failed. And they failed miserably. And they know it. So when humble pie time invariably arrived, they couldn't hack it (pardon the pun). They all nodded their heads in acknowledgement with a watery grin, as the man with the big hands led the Hoops to another League title success.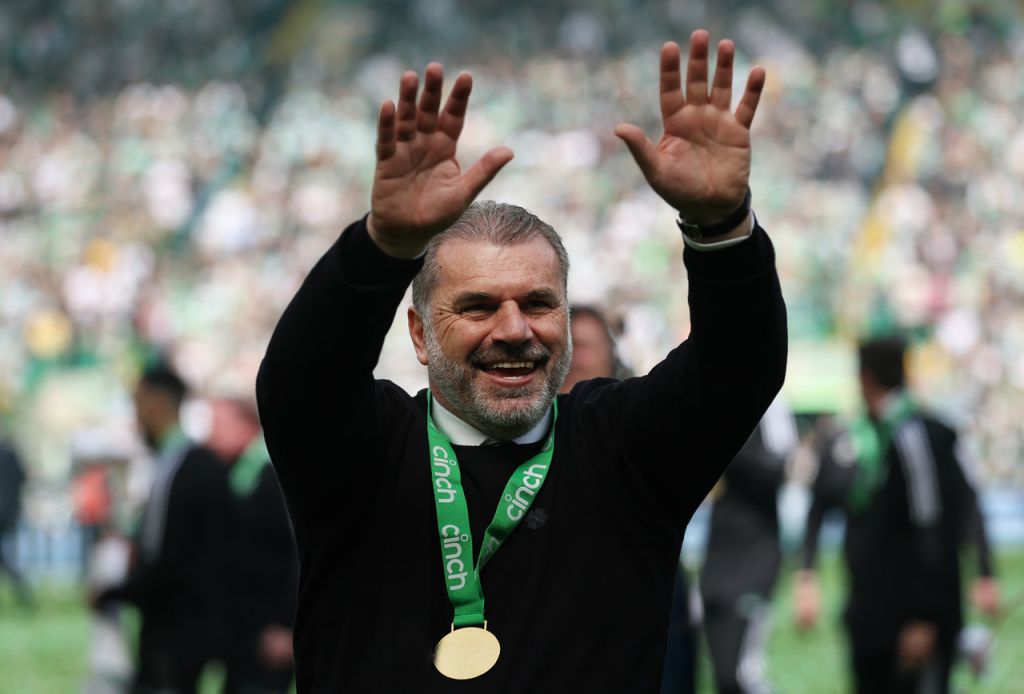 Shameful. Pathetic. Downright disrespectful on a grand scale.
I hope they get used to the nodding and watery grins, because this is just the start of something very special indeed. There is a harmony around Celtic again. A feeling that we are all starting to pull in the same direction. That should make life even more acutely uncomfortable for those across the city and throughout the SPFL, whilst putting the media on notice that to quote Ange Postecoglou: "We Never Stop!"
Paul Gillespie
GET YOUR INVINCIBLE AND TWICE AS GOOD T-SHIRTS NOW FREE WITH MATT CORR'S BRILLIANT CELTIC BOOKS
You want one of these? It's completely FREE when you purchase INVINCIBLE or TWICE AS GOOD* from Celtic Star Books website, just click on the relevant link below to order your copy and when you do select the BOOK you want then add the T-SHIRT SIZE you require from Small, large, XL or XXL, adding that after your name so we'll know which size to send you…(please note that all medium Invincible t-shirts are now sold out).
*£1 from every copy of Twice as Good will be donated to Marie Curie in memory of Harry Hood and in line with the wishes of the Hood family.
Order Invincible here…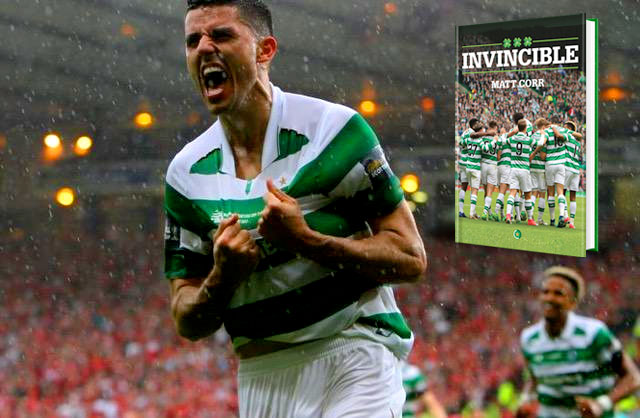 And order Harry Hood – Twice as Good here…