It's a fair bet that 2020 will go down as one of the horror years of world history, as the press,TV and politicians combine to plunge us into the Stygian gloom of depression. Some times they succeed…but not always. There are enough of us, I hope, to beat back the dark waves of melancholy.
A hundred years ago in 1920 we had a far worse pandemic, exacerbated by poverty and the undeniable fact that so many young men were lying under the earth in France or sitting in wheel chairs. But what about fifty years ago? As far as I'm aware, there was no great illness or plague at least in the western world in 1970. Our problem then was wondering what was going on at Celtic Park. It was a paradox of a year, which we still cannot totally understand.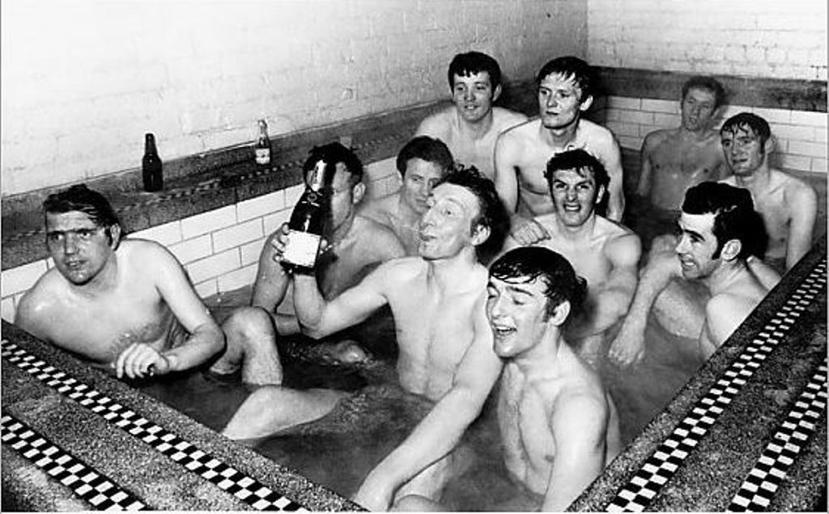 We won the Scottish League by the veritable country mile and as early as 28 March. That was however about the only good news, and indeed the effortless winning of the League sowed the seeds of our destruction – complacency.
We managed to lose three Cup finals in the space of six months, all of which we should have won and could have won.
Let's take the Scottish Cup final first against Aberdeen. 1-3 for the Dons, and the villain of the piece was undeniably Bobby Davidson the referee. Three very bad decisions – a barely believable penalty awarded against us, a better and more obvious one for us not given, and a goal wrongly disallowed. Let's just use the word "unfortunate" to describe them, shall we?
But let us also say that at half-time the score was simply Aberdeen 1 Celtic 0. A Scottish Cup final epic fightback like 1904, 1925 or 1965 was called for. It did not come. Why?
It is hard to resist the conclusion that the answer came on the following Wednesday night when we beat Leeds United in the European Cup semi-final. Frankly, and hard though anyone tries to deny it, we took our eye off the ball for the Scottish Cup final!
That Aberdeen team of Eddie Turnbull were good, no point in denying that, but Celtic still ought to have won. There was never any irresistible surge with Celtic forcing corner after corner, and the last ten minutes did indeed see three goals – but sadly two were for Aberdeen!
It was a painful experience, and it is simply not good enough to blame it entirely on the referee. Better Celtic teams would have overcome any combination of a competent Dons side and an awful referee. Celtic, Stein included, hid behind poor refereeing that day.
But we then proved our class by beating Leeds on Wednesday in a classic, historic, passionate, over-crowded encounter. One of our greatest ever nights, but also in some ways the worst thing that could have happened.Once again, complacency took over. The little known Dutch side Feyenoord were ill-researched, and the the fans set off for Milan as if we had already won. We were indeed clear favourites.
But unlike 1967, there was discord in the camp. Perhaps Stein resented the defeat against Aberdeen, and although he publicly pointed the finger at Davidson and said unlikely things like he was "delighted for Aberdeen", in private he blamed one or two for the loss of the Scottish Cup final. The team went to Fraserburgh to play in a friendly for a lifeboat disaster – very much in the traditions of the club and much appreciated by local fans – but things went wrong up there behind the scenes, and team spirit suffered.
Preparation for the final was generally agreed to be inadequate, the wrong team formation was chosen according to some, the players and fans were outshouted by the Dutch claxons, and Celtic simply disappeared for large parts of the game. Even so, the game could have been won or at least taken to a replay. Celtic went ahead, but could not hold on to it, and then at the start of extra time John Hughes missed a good chance – and inadvertently made himself Stein's scapegoat.
We were all mystified at this un-Celtic like performance, and if we had not already been totally scunnered by Celtic, we would have been absolutely thunderstruck by what went on in that pointless American tour. Performances were insipid, the players clearly did not want to be there, neither did Stein (who suddenly abandoned everyone and went home!) and two players were sent home early by Sean Fallon for bad behaviour. Summer 1970 was a dreadful time to be a Celtic supporter.
And things got worse. Stein, (having decided not to resign) correctly started to rebuild the team. Progress was being made until late October when Celtic lost their third major Cup final of the calendar year when Rangers won 1-0 at Hampden in the League Cup final.
The attitude was better however – the only real difference being that Rangers got the goal and Celtic didn't – and slowly gradually with a few newer younger players and some of the older ones chastened and realising that success still has to be earned, the team began to develop. But the year ended with Celtic behind Aberdeen who beat us 1-0 on a frosty foggy day at Parkhead in December.
1970 was not good, yet Celtic won the League and were the second best team in Europe. Things were not totally disastrous, but it was a strange year. Oh yes, and there was a World Cup in Mexico, a General Election in which Labour and Harold Wilson also paid the penalty for complacency, and a million other things going on. No pandemics, though, but a strange year nevertheless.
David Potter