When it comes to John Kennedy it's fair to say there are a few differing opinions on Celtic's now interim manager. Tomorrow however Kennedy starts what is likely to be an eight-game audition against Aberdeen at Celtic Park, one where you'd imagine – straight bat press conference responses aside – where he has belief at least that a run of eight straight wins would put him bang in contention for the permanent role as Celtic boss.
In theory that's not such an out-there suggestion. When names such as Enzo Maresca and Shaun Maloney appear to be included in the debate as to who could fill a head coach role, in a new Director of Football led structure, then why shouldn't someone with more experience in the role of coach not be considered alongside more inexperienced suggestions? Indeed, why would he not be judged as being ahead of names like those?
The main reason why not is of course Kennedy's perception as being tainted with guilt by association to Celtic's now unravelled Ten-in-a-Row campaign.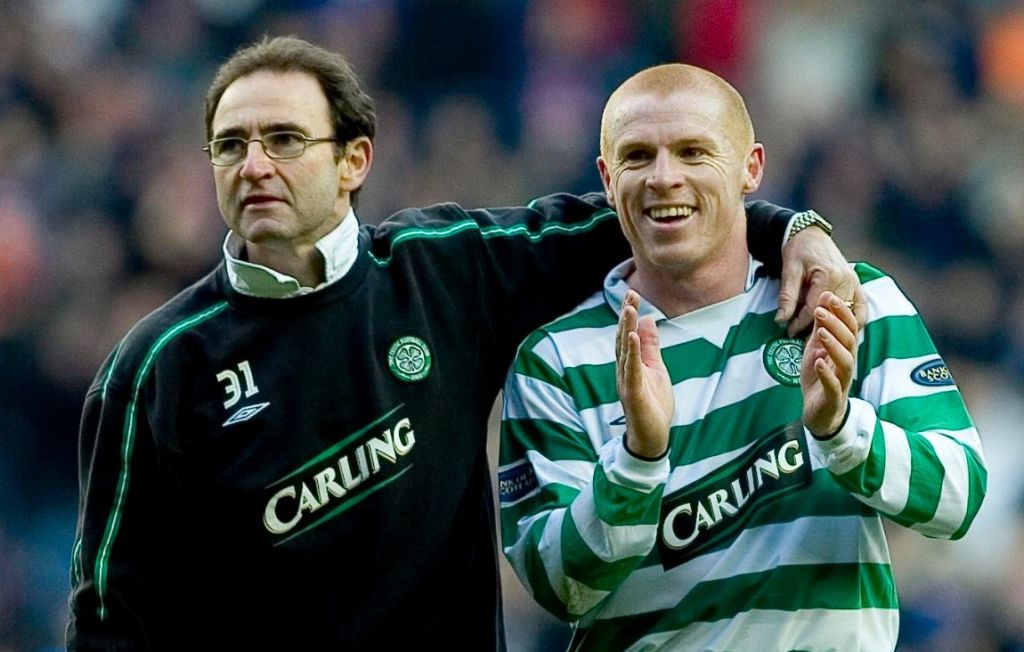 Had Celtic won that record breaking league title this season a reset at the club would have been just as likely this Summer as it is now, however the role of head coach would most likely have passed to the man who has already held the positions of player, scout, coach and assistant manager at Celtic, a club he has almost entirely spent his life with.
Had that historical title been won, Kennedy would have slotted in and he would have done so without the excess baggage he carries now. But Celtic didn't, and despite all of it there is reason to believe, even with a successful interim period negotiated, the Celtic support would be unlikely to accept Kennedy as Neil Lennon's successor. That's a shame, but that is football, it's a ruthless sport and you are only as good as you are perceived. But is it a perception that could be altered?
In truth it is likely John Kennedy not only knows an eight-game winning run is doubtful, and as such the Celtic job is unlikely to be his, but also that his eight-game audition is now about ensuring that when jackets on shoogly pegs at other Scottish Premiership jobs fall the floor that John Kennedy is a name on the shortlists discussed around other top flight boardroom tables. Starting perhaps with Celtic's opponents tomorrow afternoon.
Aberdeen manager Derek McInnes is one of those managers under pressure – a lot of pressure. Much like Neil Lennon felt the heat of a demanding support, the natives are restless in the Granite City.
Dull and uninspiring football has been a trademark of the McInnes reign at Pittodrie and while the Dons were splitting Celtic and theRangers in the title race or competing in semi-finals and Cup Finals that could be put to one side by a club who had spent a considerable time in the doldrums prior to McInnes taking charge. There have of course been mitigating factors but no-one has time for those when their club is underachieving and regressing.
Now Aberdeen are being challenged by a resurgent Hibs team under Jack Ross and pressured for 4th spot by a Livingston side who will be only five points behind if they win their game in hand. There have also been too many lost finals and semi-finals, and perhaps if the product on offer had been better fayre the Aberdeen boss would have credit in the bank, but as things stand McInnes is on borrowed time.
For John Kennedy there is an opportunity then to show that when time is called on McInnes time at Pittodrie, and it certainly seems imminent, that he is exhibiting a brand of exciting football, has impacted on a resurrection of sorts in Celtic's form and forces himself into the necessary discussions when it comes to a replacement manager at Pittodrie, or indeed elsewhere.
John Kennedy undoubtedly will fancy himself as a capable manager and his ambitions will be to ultimately manage his boyhood club, however this season's unravelling – and his part in it – even if given the job this time he'd be unlikely to receive enough of a honeymoon period, one that would be offered to other sexier appointments, and he'd likely be doomed from the start. The only way back for Kennedy now is for him to fly the nest and evidence his worthiness elsewhere.
It's been done before and by another Bellshill Bhoy. Billy McNeill left Celtic when retiring as a player and managed at Pittodrie via a short spell at Clyde. There he impressed the Celtic hierarchy so much that he returned to take over from Jock Stein.  If Kennedy has genuine hopes of one day taking pre-match press conferences as a permanent appointment at Celtic, then the next eight games have to be an audition, not for the Celtic support but for those running clubs elsewhere.
The first attempt to impress for Kennedy comes against an opponent tomorrow where the man in the opposition dugout is hanging by a thread to his job. John Kennedy knows himself, given the way his season has panned out, that football can be a cruel master. He'll also know however in every crisis lies an opportunity. That opportunity knocks tomorrow.
Niall J