David Tanner, the former Sky presenter and current social media troll tweeted yesterday about how much Celtic are benefiting massively from the much mangled VAR!
Responding to the words of Frank McAvennie, who had the nerve to quite correctly say that since the introduction of Var in October Celtic have conceded seven penalties despite having conceded none the previous months before, while Rangers have yet to even have had one against them. It's all fact, all true. It's there in black and white. Wee David was having none of this though.
His exact words were "here's what it actually means being a big club, Celtic got away with a lot as refs were influenced by crowds & pressure via the media 7 fouls = 7 pens Var is a leveller".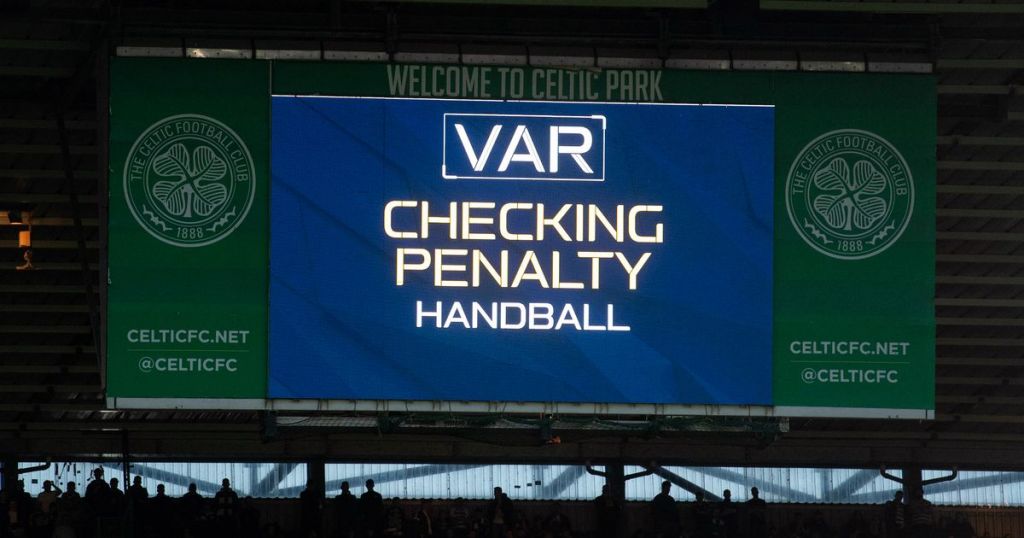 It gave us all a good chuckle. David as we all know a supporter of a certain club. We had our suspicions when he was on air, but since he's left Sky he's not holding back. He's showed his true colours, he's now on the same deludamol as the others who follow the club he loves.
We have of course conceded seven penalties, a couple of them we have no problems with, but the rest of them have been debatable to say the least. Matt O'Riley's handball against Ross county and Alexandro Bernabei's against Dundee United were a joke.
We're not looking for special favours like certain other clubs do, paranoid you say? I don't think so, especially when you think of the numerous decisions Connor Goldson has got away with this term. He's played basketball one time too many in his own penalty box without punishment. Or James Sands against Hibs remember? Nothing differs in any of those instances. Only the outcome. If two were penalty's, then they all were.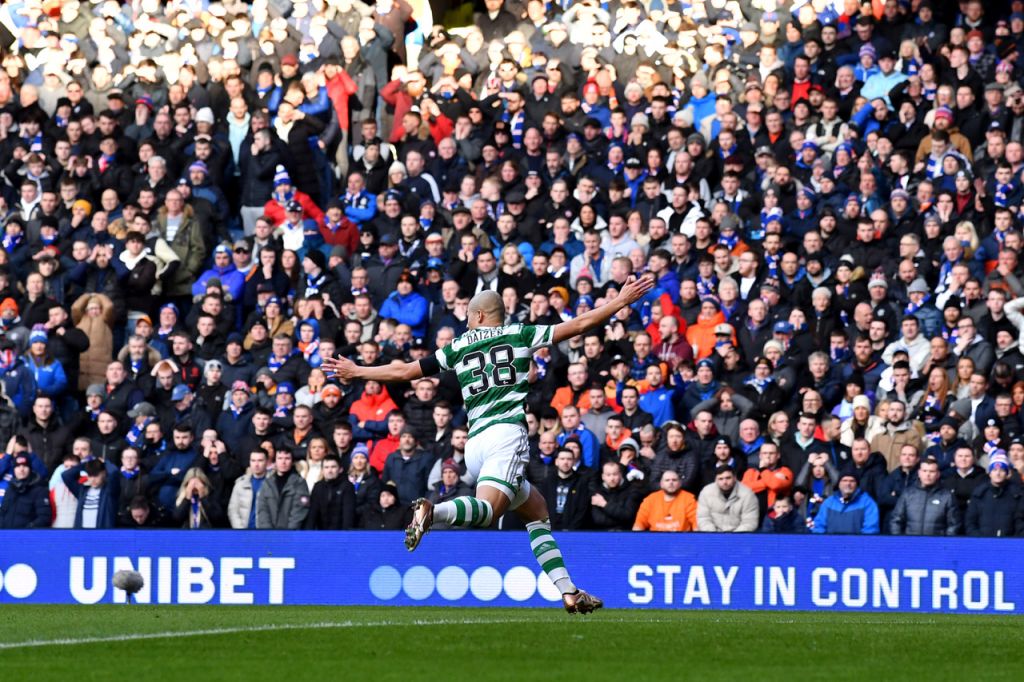 We're only looking for a level playing field. It's not just the penalty's against situation. Think of the spot kicks we've been denied ie the hand ball at Tynecastle, the disallowed goal at fir park, other sides have had similar situations go for them. That's the bottom line.
It's idiotic for Tanner to suggest Celtic are benefiting as it is ridiculous. Rangers have had the joint most penalties awarded in the top flight. They are the only side yet to concede one. You'd have to go back to January 2022 to the last time they did.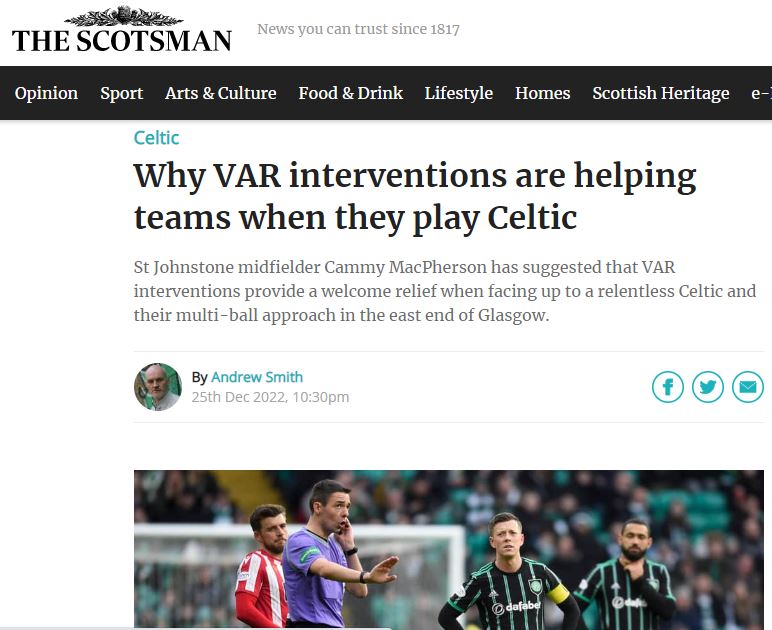 So in summary, David finds it perfectly ok to comment on Celtic having 'favourable' decisions.
Pressure from crowds and the media? Rangers play in front of big crowds yes? It didn't stop them from 'benefiting' form wrong decisions. Pressure from the Media? They haven't had a player sent off since last August at Easter road when there was a media uproar over the Lundstram and Morelos red cards.
David can't quiet bring himself to comment on any negativity towards Rangers. Does that seem fair and balanced?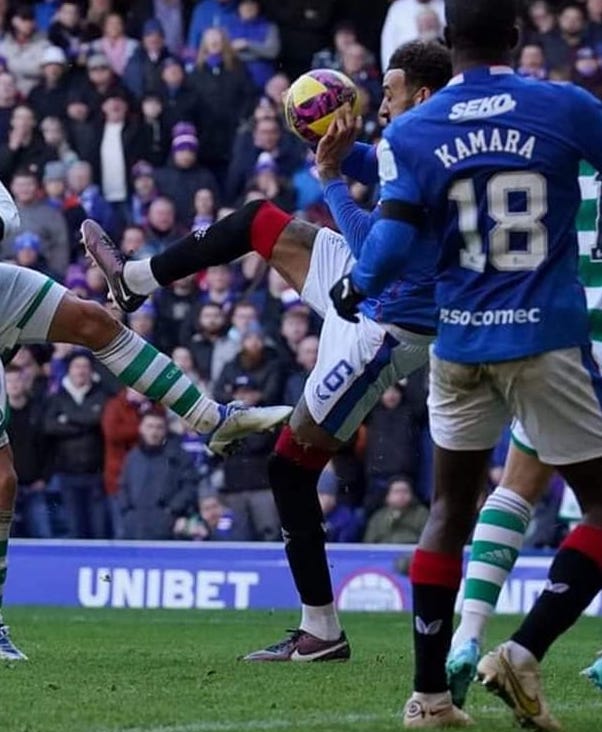 No it isn't, but he's nailed his colours to the mast. He's not being impartial. That makes it even stranger he hasn't found employment again in the SMSM. He'd fit in quite perfect. Give it time I suppose.
Celtic have conceded 7 penalties in the league this season.

Rangers have conceded 6 penalties in the league since season 2019-20 to present day (nearly 4 full seasons). https://t.co/iXDphiZeHD

— Lint (@Zeshankenzo) March 30, 2023
Watch the evidence and make up your own mind. #VAR https://t.co/M604wyHGcT

— Indy Celts (@indycelts67) March 30, 2023
Compare this against stonewallers not given against rangers,for similar fouls that the VAR officials then deemed as a penalty in Celtic games? This you will find is the main cause of complaint. Consistency in applying the laws is the issue, and it seems to favour rangers.

Levels

— EnoughisEnough (@theoldgovanarm1) March 30, 2023
JustAnOrdinaryBhoy – follow on Twitter @ordinarybhoy