Well, that was 688 words of managing to say just about nothing at all and kick the can down the road was it not?
The long-awaited January review, appears for now, to be an interim update – supplied by way of Ian Bankier's statement this morning – to simply advise the Celtic support that a big bully called Covid did it to us and hasn't even had the decency to run away yet. As such we continue to hide behind the couch hoping the pandemic landscape will alter enough before we consider any changes.
So, for now, manager Neil Lennon remains twisting in the wind, no further vote of confidence supplied but no indication he's going to be replaced either:
"We are in the period of review we indicated in our announcement of 7 December. I must state clearly that all decisions we take will be taken calmly and rationally. We will not make hasty decisions that we might regret."
So no comment as to why a manager who has overseen a complete collapse in footballing standards at Celtic can justifiably remain in post after being knocked out in the second qualifying round of the champions league, then despite being first seeds ending up rock bottom of their Europa League group, losing home and away 4-1 to Sparta Prague's reserves en route, being punted from the League Cup by Ross County at home and being 18 points behind in the league title race, the Ten-in-a-Row season, in February.
Someone needs to point out there is a fine line between taking decisions calmly and rationally and taking no decisions at all and simply watching the whole season unravel. That is not acting calmly and rationally that is undue hesitancy leading to gross negligence.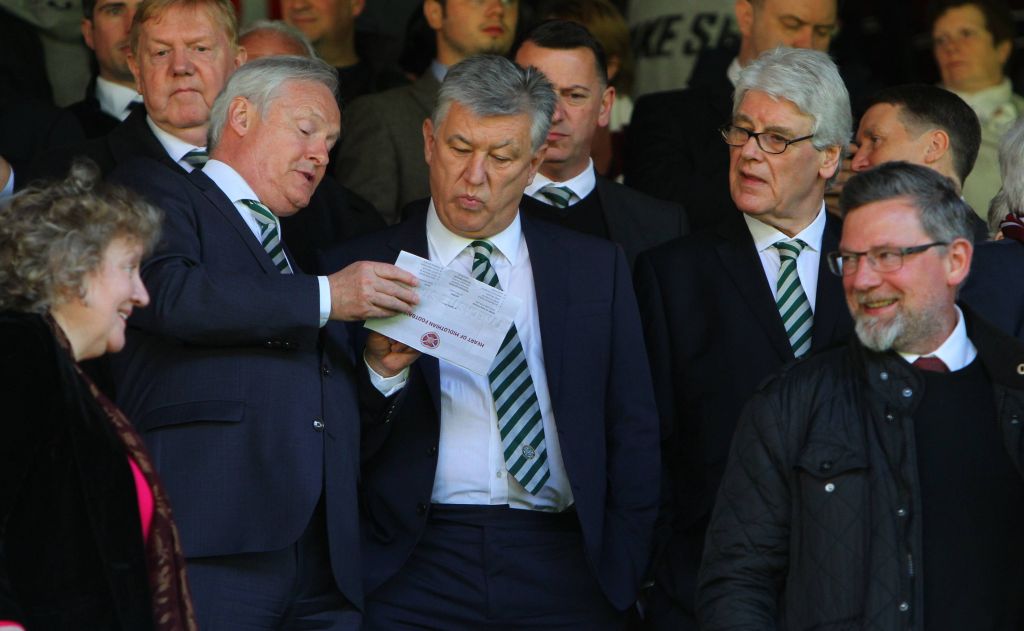 Then there is the issue of communication, something much of the support has been critical of the board. Turns out they have been communicating, according to Mr Bankier anyway, it's us that haven't been paying attention – they do like a bit of gaslighting when it comes to communicating with us plebs:
"Across all media platforms, we have been asked to communicate our reaction to events on and off the park and to reveal our decisions and intentions. It is worth saying that over the period in question, the football manager has addressed each and every game we have played. The Club has made announcements dealing with speculation over the Manager's tenure, the Covid outbreak amongst our players in January, the appointment of a new CEO and player sales and signings at the end of the January transfer window."
Anyone hoping for more in depth opportunities to scrutinise the board or manager are in for a shock. It would appear the board is telling us communication is not an issue because:
1) The manager does pre match and post-match press conferences and media duties – yes really after all that time to think they came up with that!
2) That the board communicated about the manager's position – did they have much choice after stadium protests because there had been no, well communication funnily enough, and even then, that was to promise this now never-ending review. This is what we waited for apparently.
3) We let you know about the new CEO – something they have to announce due to stock market rules, not to communicate to the support, if anything that was simply an unavoidable by-product.
4) We let you know about the Covid outbreak. Yes, the Dubai self-inflictedone. The one where it took days to get any response from the board and the one where the CEO said sorry then spent 4 minutes pointing out why there wasn't really anything to be sorry about.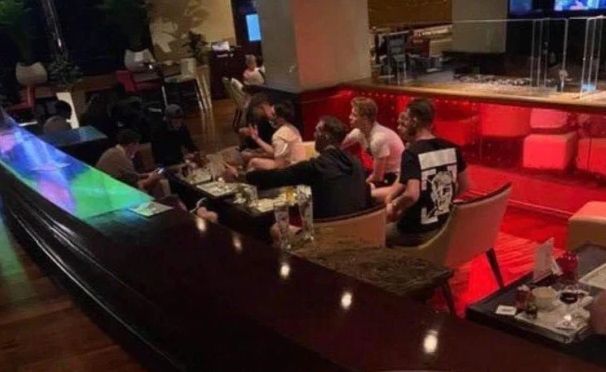 5) We told you when we sold players and when we loaned Jonjoe Kenny. Yes, folks if it wasn't for the board's brilliant communication skills, we wouldn't have realised that our right back was no longer Jeremie Frimpong and instead was a third choice Everton full back we borrowed, because otherwise we'd have had to put a Hoops top on a big bag of £11.5million and fans may have noticed it was slightly less able to leg it up and down the touchline than Jeremie.
It really is unbelievable they are trying to pass this off as evidence of communication to fans. Let's take the press conferences and post-match interviews.
The press conferences see one Celtic Fans media outlet invited. The Cynic, who have since been binned under the pretence of a review – yes, another one – into fans media access on some sort of rota basis. So why stop the invites now? Why not remain with the status quo until the outcome of the review? Sites like this one probably has more Celtic Supporters reading it on a daily basis that most or all of the mainstream media outlets in attendance at these Media Conferences.
Is it because the lack of banality in the questioning caught the manager unaware and he looked perplexed by the respectful and far from probing questions? Questions the fans want answers too rather than the 'supply copy' approach we've been used to from the mainstream media for years.
That is not an improvement on communication it is a reduction, by limiting the supporter's access to the manager and reverting back to the comfortable anodyne questioning in the bosom of the mainstream press.
As for the post-match media duties, that is nothing more than something the club is contractually obliged to perform, due to TV and Radio contracts. The only other communication the club enters into comes via Celtic TV. I'm not sure many fans expect Gerry McCulloch to ask any probing questions around Celtic's dreadful form, the inconsistency in team selection, the bizarre use of substitutions or why we bought almost every player we did to fit a 3-5-2 formation and binned the system after five minutes. No-one expects Jeremy Paxman of course but don't pretend this is enough to warrant satisfactory 'communication' from the club to the fans.
There was one final comment from the Chairman that simply shows how out of touch the custodians of the club really are:
'The job of your Board is to look to the future and we should do so with a sense of togetherness in the coming months.'
Unless this was a complete wind-up or a dare from the other members of the board, and Kudos to all concerned if it was, this was a comment that simply rubs salt in the wound of an open sore of a season.
The reason why there were protests prior to the current lockdown, was because the team was in freefall, the manager had lost control and the changing room was clearly a fractured environment. The fans demanded to know that some form of action was being taken, that the future Ian Bankier was talking of was being addressed. It is clear it wasn't then and it would also appear it isn't now.
The Board do indeed have a duty to look the future. But it was the future set out in front of them in October, one that took until the 7th December to acknowledge and with it confirmation of this review. And now in February when we get the outcome there still remains no plan for the future other than kicking the can further down the road.
Despite the message in today's statement there is no communication with fans, had there been there would be no online bombardment for change. To ask for a sense of togetherness between the custodians of the club and the rank-and-file support is whistling in the wind.
What they really mean is let's all sing from the same hymn sheet and you guys continue to fund the status quo. Out of touch or treating contemptuously, does it really matter?
One thing is certain there is no sense of togetherness. It is clear the relationship is expected to be a one-way agreement and to state otherwise is entirely disingenuous. 688 words to say the square route of nothing at all after nine weeks of waiting tells us there is no together. It is them and us, and it is entirely of their own making.
Niall J