Celtic has devised a special lanyard which it will be offering to supporters who are affected by a hidden disability.
The lanyard with a design unique to the Club has been launched in the hope that those who choose to wear them (much like the Sunflower lanyard), will be able to achieve improved support at Celtic Park both on a match day and non-match day, with staff seeing the lanyard being aware that our supporters may require additional assistance.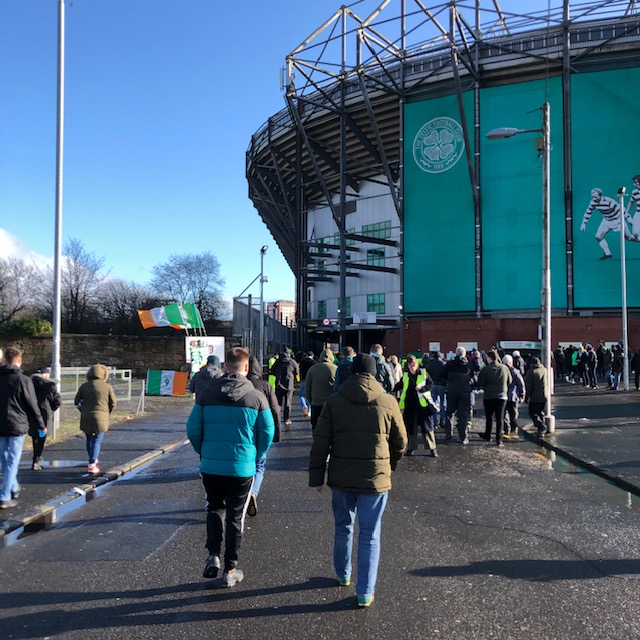 Research shows that without visible evidence, people often do not get the assistance they require, which is why we hope the lanyard will make it easier for both staff and supporters at our venues.
Not all disabilities are visible – some are not immediately obvious, such as autism, chronic pain, dementia, anxiety, visual or hearing impairment, epilepsy or brain injuries.
Delighted and proud to launch the Invisible Disability ID today with a design unique to @CelticFC The Lanyards were kindly donated by @martinnewman and a huge Thank You to Martin for this wonderful donation @CelticFCSLO @celticdsa https://t.co/2aOpwpyQHp pic.twitter.com/dZEEeKuJwf

— Celtic FC DAO (@CelticFCDAO) September 13, 2021
Invisible Disabilities can significantly impair normal activities in everyday life. Living with a hidden disability can make daily life much more demanding for many people, but it can be difficult for others to identify, acknowledge or understand the challenges faced by so many people.
The lanyard makes it easier for both the supporter and the member of staff as it prevents unnecessary questions and embarrassment for both parties. The main aim of the lanyard is to offer understanding and assistance to our supporters whose disability is not obvious.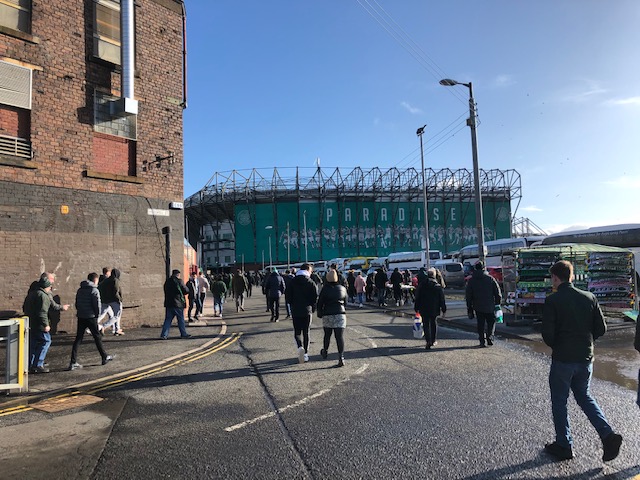 Wearing this kind of I.D. discreetly indicates to people, including staff, colleagues and health professionals that a hidden disability exists and that the person concerned may need additional support, help or more time.
There is no qualifying list of hidden disabilities. If Celtic supporters feel they have a hidden disability and feel that they would benefit from wearing a lanyard then they will be welcome to do so.
Martin Newman, who is The Consumer Champion and a passionate Celtic supporter, has worked with Celtic on this project and has kindly donated a significant sum to produce 1,000 lanyards.
 "Both of my daughter's have hidden disabilities and, therefore, I know from first-hand experience the challenges they can face in everyday life," Martin said. '"I'm a passionate advocate for disabled consumers and when I heard that Celtic were planning to produce lanyards that would lead to an improvement in the match-day experience for Celtic fans with hidden disabilities, I was delighted to get involved to support this important initiative."
Celtic's Disability Access Officer Alexis Dobbin commented: "We are delighted to launch this new lanyard. Designed with our own crest and in club colours, hopefully it will be popular with fans who wish to wear it particularly on matchdays.
"Our objective will always be to ensure our fans have a positive and comfortable experience at Celtic Park and it is important we recognise the needs of all visitors. Through these lanyards our staff will be aware of our supporters' individual needs and this will allow us to offer further, tailored assistance when required."
Peter Joyce, Chairman of the Celtic Disabled Supporters' Association, added: "These lanyards will be a great addition to the numerous ideas implemented previously, that go toward making life easier for those with hidden disabilities when attending Celtic Park, so thanks to Martin for helping make this happen."
Supporters wishing to access one of the lanyards should contact Alexis Dobbin at dao@celticfc.co.uk