Charlie Shaw is deservedly looked upon as one of the greatest of all the old Celts. Certainly he was one of our best ever goalkeepers, and was a great Glasgow character who, when not playing or training was frequently seen selling newspapers and tobacco in one or other of his two shops not far away from Celtic Park. He was Charlie Shaw of the Celtic, famously sociable, pleasant, avuncular and genial and in a funny way proud of the tag "Ten Internationals and Charlie Shaw".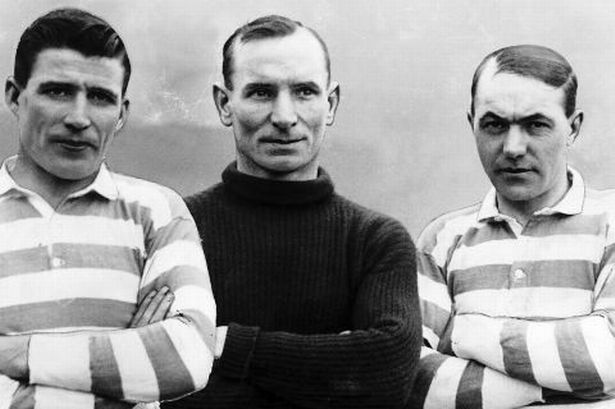 He was never capped for Scotland – he should have been – but this was because the ten outfield players were so good that the ball seldom got the length of Charlie! This had certainly been the case in 1913/14, the season that the team went from 7 October 1913 to 28 February 1914 and conceded only one goal!
His benefit was on Tuesday 5 October 1920. The evening started at 5.00 pm in heavy rain and as a result poor Charlie got a crowd of only 2,000, although a lot more had bought tickets and didn't turn up. Celtic lost to a Central League Select managed by ex-Rangers Jimmy Gordon who was now with Dunfermline and had brought some six Dunfermline players with him plus a few from the likes of Dundee Hibs, Cowdenbeath and Bo'ness.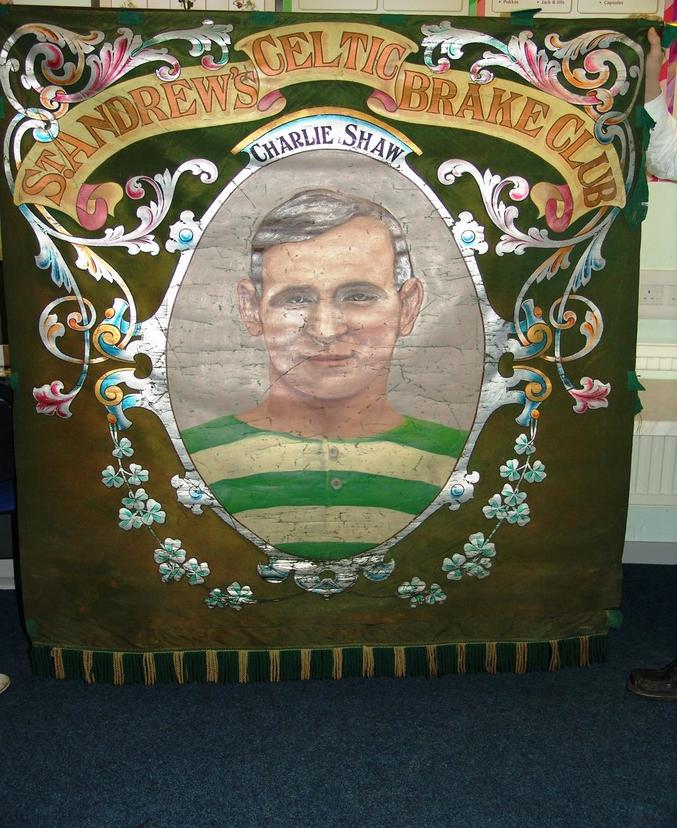 The Central League Select would win 2-1 over a Celtic team with a few reserves on board, but the Central League team contained at least three famous players in Joe Dodds now with Cowdenbeath after falling out temporarily with Willie Maley, Andy Wilson who had already distinguished himself for Scotland and Arthur McInally, who had once been briefly with Celtic, but now played for Dunfermline and of course was the brother of the current darling of Parkhead, the "Boy Wonder", Tommy McInally.
And it was brother Tommy who stole the show – and he wasn't even playing! Willie Maley, as well known in the world of athletics in 1920 as he was in football, had arranged a few races involving the great British Sprinter William Reuben Applegarth of Guisborough in Yorkshire, but now based in London.
Reputed to be the fastest thing on feet, Applegarth, now a professional, had not been eligible for the 1920 Olympics in Antwerp, but now went around the country for occasions like this, challenging all the local talent and usually giving them a few yards of a start. Tommy McInally had approached Maley and offered to challenge Applegarth, asking for a 10 yard start in the 100 yards sprint handicap!
Maley was seldom able to resist McInally's charm (and indeed Tommy was still the hero of the hour for his part in winning the Glasgow Cup against Clyde in Saturday) and agreed, while the beneficiary Charlie Shaw nodded approval as well.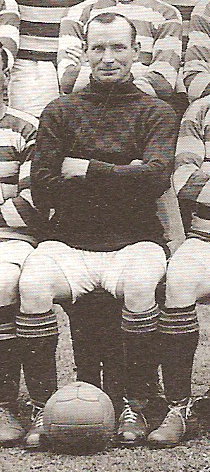 Tommy was fast in his slim early days (things would change in later years) and duly won in his green vest, beating Applegarth into third place. Outside Celtic Park, there was a huge billboard advertising a new car called a Chevrolet which would cost about £425 and boasted that it could reach speeds of over 25 mph "without much bother"! Someone wrote on the advertisement "Aye, but could it beat Tommy McInally?"
Curiously, some accounts claim that this occasion was at Shawfield, but it was certainly Celtic Park in front of what became known as the Jungle, one imagines.The rain-bedraggled crowd cheered their hero to the echo, and Charlie Shaw, still wearing his goalie's jersey was one of the first to congratulate Tommy.
Two totally different characters, but two great Celts.Tommy would blot his copybook on countless occasions, but Charlie never did, and remained a great hero of the Celtic support until he left for the USA at the end of his career.
David Potter