Most footballers dream of being a hero with just one team – few achieve this status in two countries, alongside a life of emigration, love, death, 'kidnapping' and two World Wars. Monday 17 April marked the 75th anniversary of the death of one Celtic player who did just that.
Johnny Madden was a substantial figure in Celtic's history, particularly due to his role in many of the club's earliest achievements. 'Jake' also attained legendary status at Slavia Prague, leading many to describe him as 'the father of Czech football'.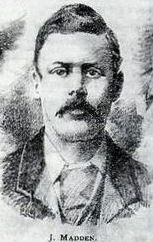 Born in Dumbarton in 1865, Madden was the son of Irish immigrants. He retained long-term links with the town; in each census from 1871 until 1901, Johnny was listed as living there. In one notable 1886 event he even risked losing his life during a drunken boat trip on the Clyde.
Like many men from the Clydeside, Johnny worked as a shipyard riveter. Although professionalism was banned in Scotland until 1893, illegal payments to footballers also took place. It was once claimed that when asked his price to sign for Celtic, Madden told a club official he wanted "a shipyard".
Madden started his football career playing for various local clubs in his hometown. He became the first Catholic to play for Dumbarton, then one of Scotland's biggest clubs. His most notable moment came in the 1887 Scottish Cup Final when the 'Sons' lost to Hibernian.
Numerous Madden misses were blamed with one newspaper saying he was "too anxious for the point" to score. Given that Hibs' victory was an inspiration for Celtic's formation, it is perhaps just as well that he did not have on his shooting boots that day!
After a spell in England, Madden really made his name in Scottish football. He was guest centre forward for Celtic in their first game (a 5-2 win versus Rangers in May 1888). He returned on a permanent basis the following year.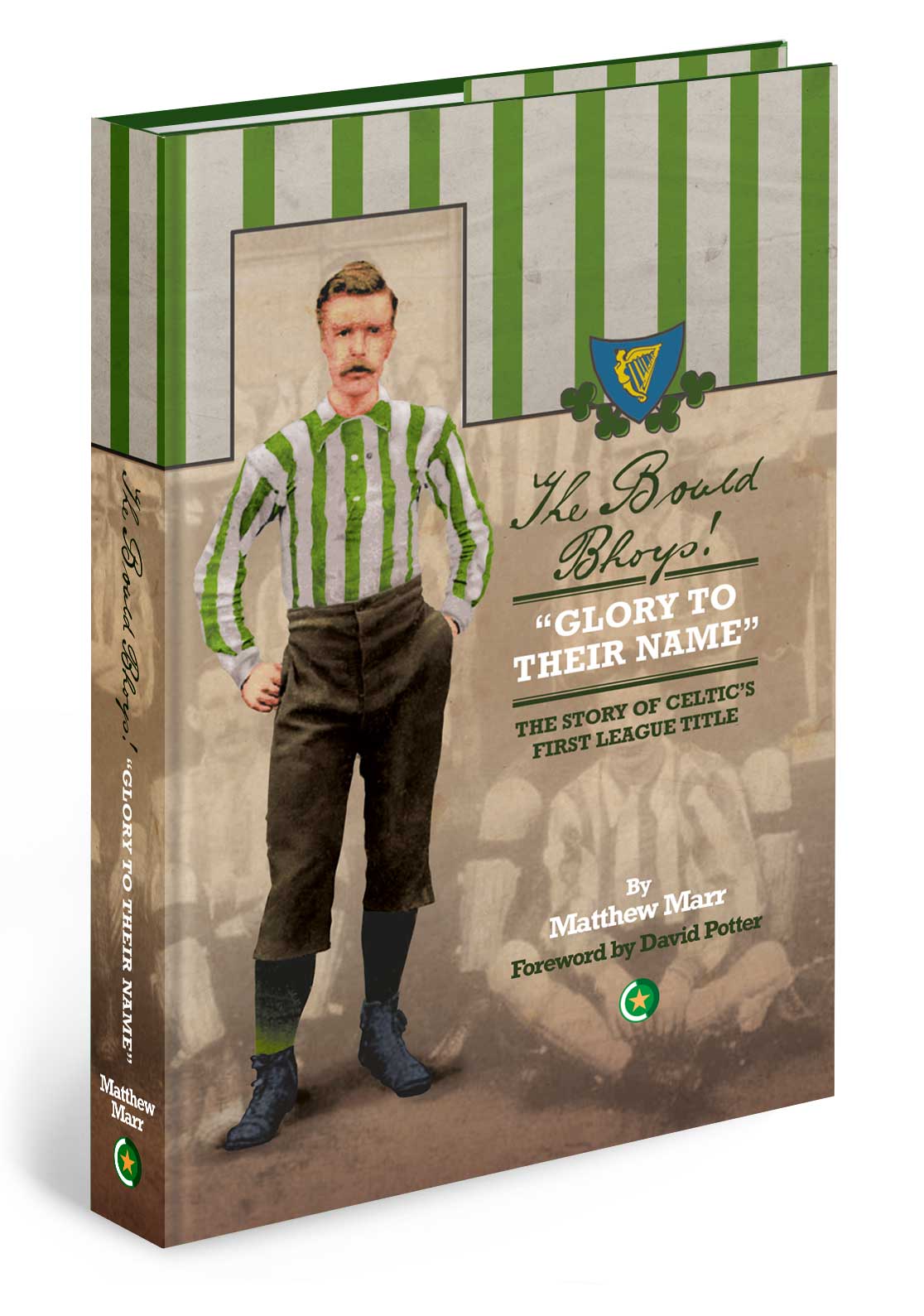 This period saw the new club impose itself as one of Scotland – and Britain's – biggest teams. Johnny was part of the Celts' first league-winning team in 1892-93 and a member of cup-winning sides too. He also scored a double in the Bhoys' biggest ever victory; 11-0 against Dundee in 1895.
During his time at Celtic Park he was celebrated for his contribution to the team. The Scottish Referee described him as "the most useful, as he is the hardiest, forward in the Celts team". Johnny was nicknamed 'the Rooter', with claims it was because he could hit the ball so hard that it would uproot goalposts.
Showing the wider respect he enjoyed, Madden received international honours. Twice he pulled on Scotland's dark blue shirt, scoring five times. He was also selected on various occasions for the Scottish League XI against English and Irish representatives.
Johnny could be a controversial figure. He was once banned for a month after fighting with an opposing player. On other occasions he fell out with Celtic officials over the money he was being paid, or his position (the Bhoys generally played him on the wing rather than his preferred central spot).
During one such dispute, he went south to sign for Sheffield Wednesday. However one account suggests that a Catholic priest found him and arranged for his Glasgow return. On another occasion – when first at Celtic – he was said to have been "kidnapped" by Dumbarton officials to try and retain his services.
Johnny left after eight years at Celtic Park but first was awarded a testimonial – against Rangers of all sides (the Ibrox side won 5-1). In fact he had once pulled on Rangers' light blue shirt for a five-a-side tournament. Madden then had spells at Dundee and Tottenham Hotspur.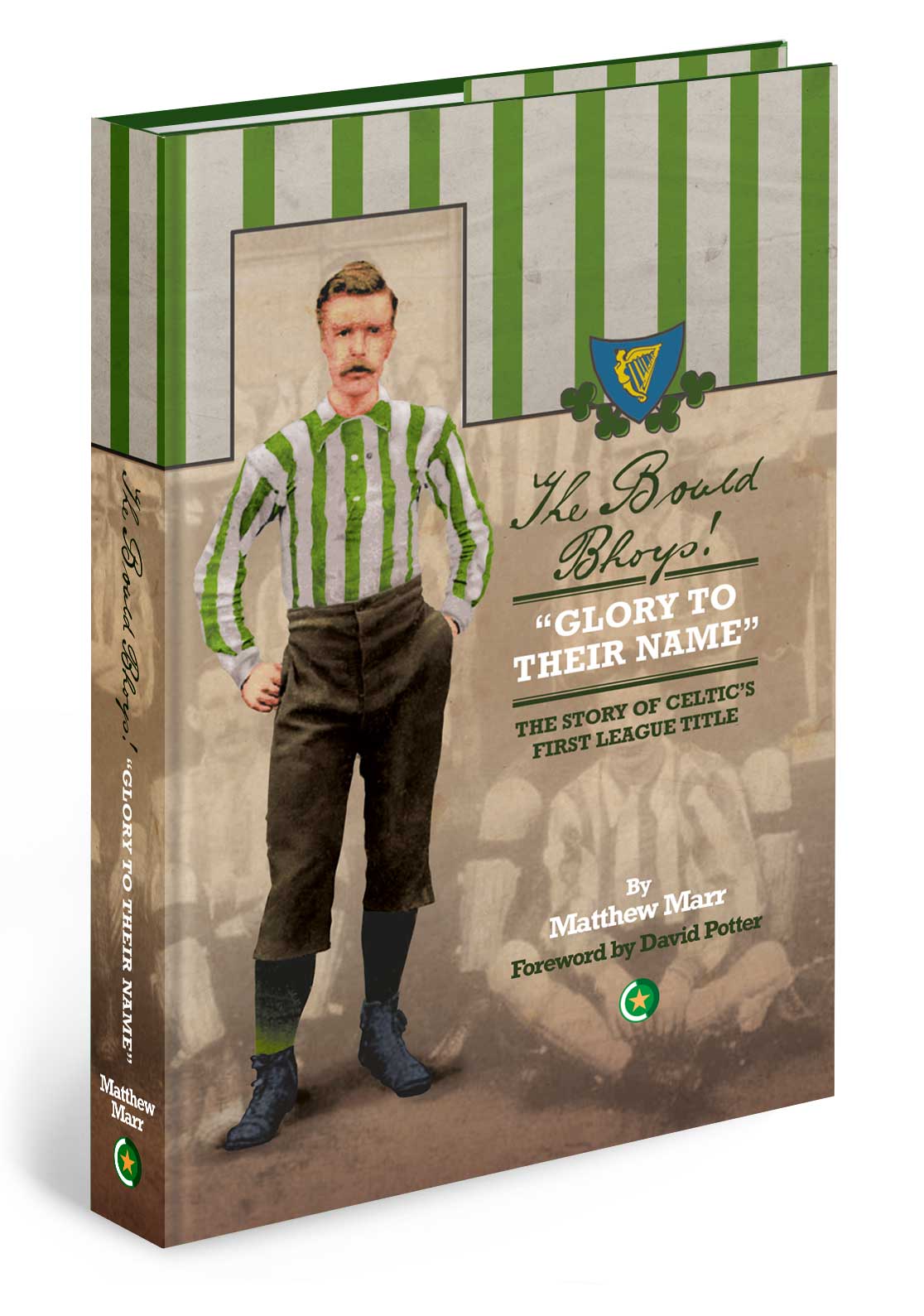 The player's next steps are unclear. Some researchers say he returned to the shipyards; he was also apparently involved in cattle farming in Ireland. Johnny largely disappeared from sporting life, although did turn out in a testimonial at Ibrox in 1900. More relevantly, he was said to have been part of the Celtic side that toured Europe in 1904, including playing in Prague.
In 1905, this was the location as he returned to football as manager of Slavia Prague. The specific circumstances that took him to Bohemia are unclear; some legends even suggest he claimed connections with Rangers to get the job. Either way, it was a momentous moment for him and football in that area.
At first, Madden – given the nickname 'Dedek' (old man) – struggled. His reliance on a translator made coaching difficult and the lax attitudes of players infuriated him. The new manager imposed a strict training and lifestyle regime. This included trying to stop players from smoking and using different medical techniques to deal with injuries.
The impact of these and other actions was profound; during his 25 years in charge the team enjoyed substantial success. On multiple occasions, the Czech Charity Cup, Central Bohemian Cup, Czech Championship and Czechoslovak First League were secured by Madden's men. Even after retiring he helped Slavia claim the 1938 Central European Cup.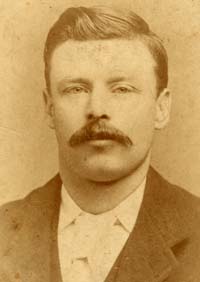 Johnny had a wider impact on Czech football through international activities. He was the Czechoslovak team coach for the 1920 Olympics, and many of his team's players appeared for the national team. British newspapers certainly noted Madden's influence; The Scotsman wrote in 1937 that he "laid the foundation of Czechoslovakian football".
His Czech move brought him love and tragedy. He married a local woman – Františka – and they had a son, Jindrich. Nicknamed 'Harry', he later committed suicide owing to a failed relationship. Living in Prague placed Johnny in the midst of hostilities during the two World Wars. Little is known about his experiences although some stories claim he was sent to an Austrian detention centre during the first conflict.
Over time, he lost touch with his homeland; it was suggested that being away for so long meant he ceased to speak English. When the Czechoslovakia team came to Scotland in 1937, their coach was met by Madden's niece who asked him to take back a gift of shortbread for her uncle, who had not seen his family in years.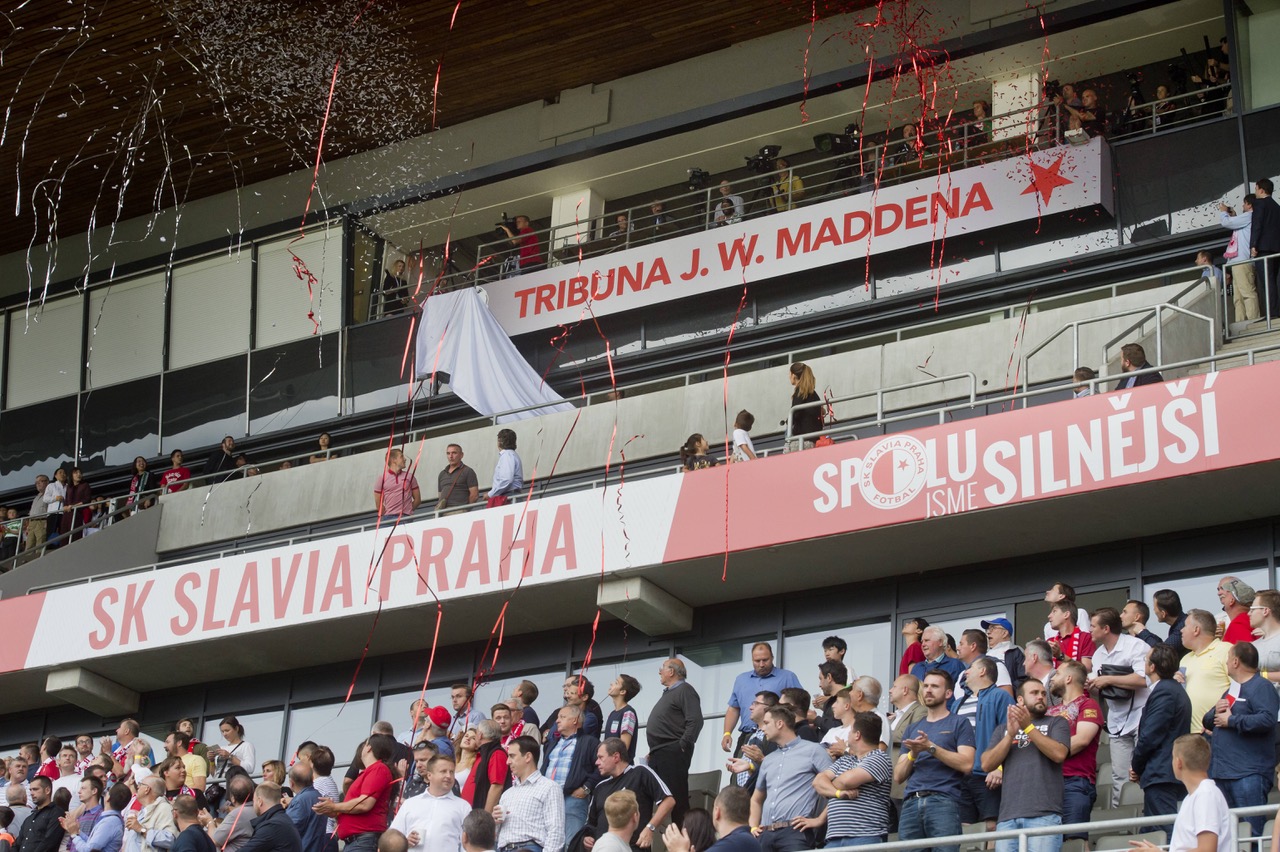 Madden kept some football connections to Britain. He welcomed several clubs – including Celtic and Aberdeen – to Prague. Celtic's fixture was especially controversial; the Athletic News said that "so badly mauled were some of the Celts that the next fixture on the list had to be cancelled". He also took his team on tours of England; on one visit, the Newcastle press called him "guide, philosopher and friend" to his players.
Slavia Prague's website says that, aged 65, after winning the league in 1930, Madden walked into the dressing room and said "You won everything, I can give you nothing more. Sorry, I am done". After retiring he remained in Prague, receiving a pension from the club. One tale describes him continuing – from a wheelchair – to direct training sessions. He died aged 82 in 1948, the same year Czechoslovakia became a Communist country.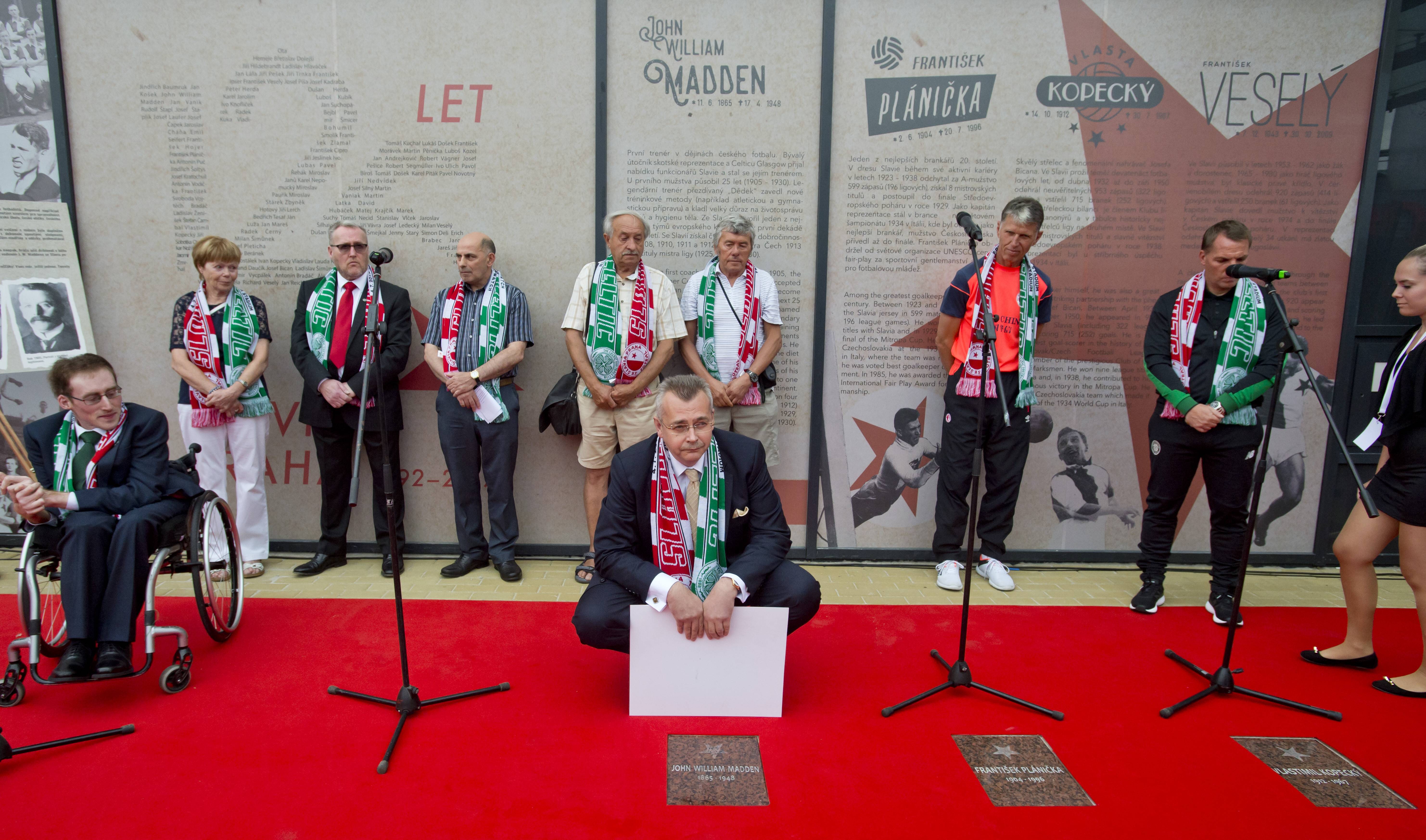 For Celtic he continues to live on in many of the written records of the club's early history. Tributes to Madden are even more obvious in the Czech Republic, where he remains a fabled figure. This includes a stand named after him at Slavia Prague's stadium.
Each year on the anniversary of his death, Slavia fans lay flowers on his grave. April 17th marked 75 years since his passing. Few people can expect such tributes that long after they die; the fact Johnny Madden will be acclaimed in two countries is a testament to his footballing legacy.
Johnny Madden played for the Bhoys in 1892-93 when they won their first ever league title. To read the full story of this momentous season, get your copy of my book 'Walfrid and the Bould Bhoys: Glory to their name', by Matthew Marr, which features Johnny Madden on the cover and is available now from Celtic Star Books.
Matthew Marr
Follow Matthew on Twitter @haihailhistory
The book is finally here!

130 years on, learn the full story of Celtic's first League title, in:

𝐓𝐡𝐞 𝐁𝐨𝐮𝐥𝐝 𝐁𝐡𝐨𝐲𝐬!
𝐆𝐥𝐨𝐫𝐲 𝐭𝐨 𝐭𝐡𝐞𝐢𝐫 𝐧𝐚𝐦𝐞

Click the link in the tweet below to buy the book. Pre-orders will be posted from tomorrow.#celtic #celticfc https://t.co/MfXM4Yyldk

— Hail Hail History 🍀 (@hailhailhistory) March 24, 2023