With the three top teams in Scottish women's football all competing for the SWPL1 title once again this season, the three managers – Fran Alonso at Celtic, Jo Potter over at theRangers and Leanne Ross the boss at Glasgow City – all have distinct styles, tactics and attitudes that make them stand out from each other.
Which one is going to claim the glory and lift the trophy in May 2024? Let's dive into examine what makes the three managers all unique and how they are setting up their teams to push for the 2023/24 SWPL1 title…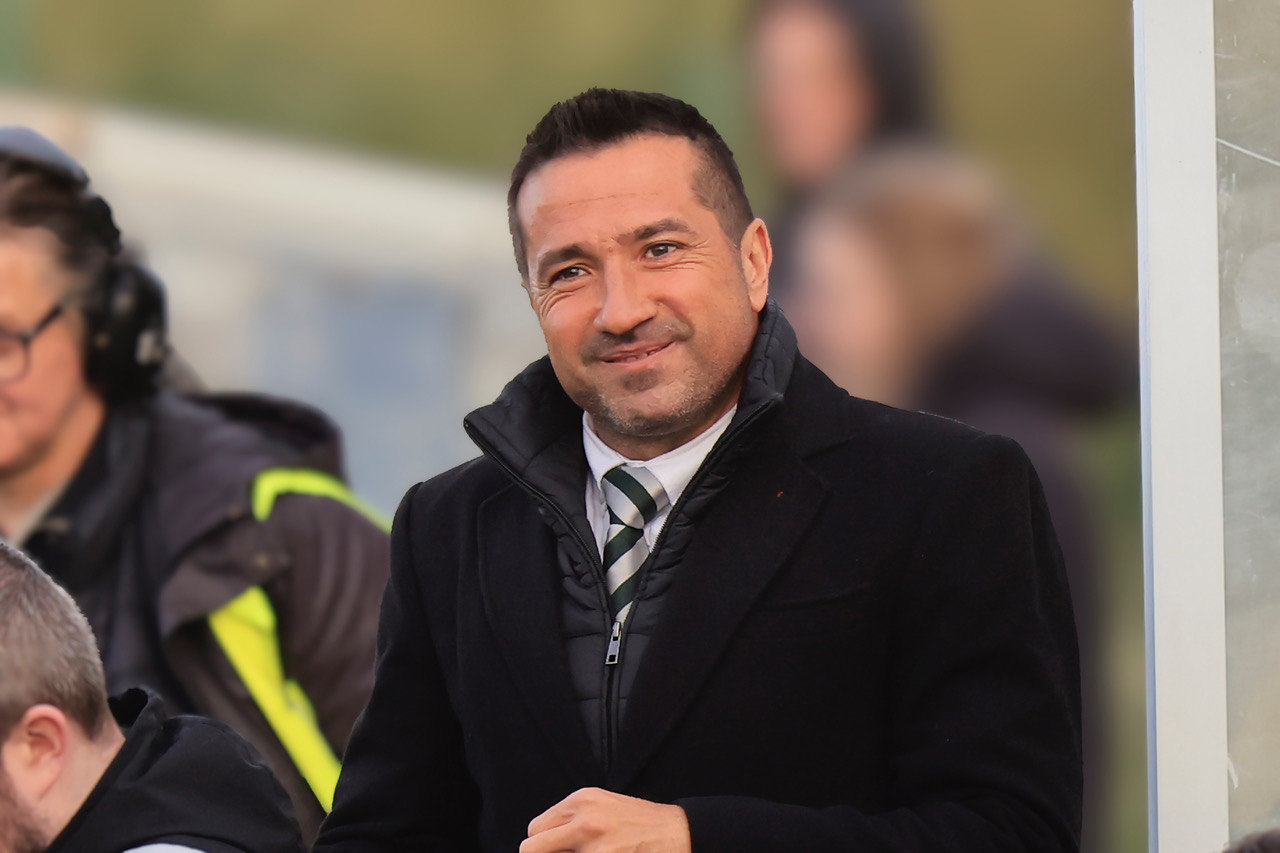 Celtic manager Fran Alonso
Fran joined the Hoops at the start of 2020 and since his arrival, the team have looked immense. Being the first ever manager of a full-time Celtic Women team has come with its challenges, but he's handled everything thrown his way and has won the League Cup for the first time in a decade and the Scottish Cup for the first time ever in the season before last before retaining it at Hampden at the end of May.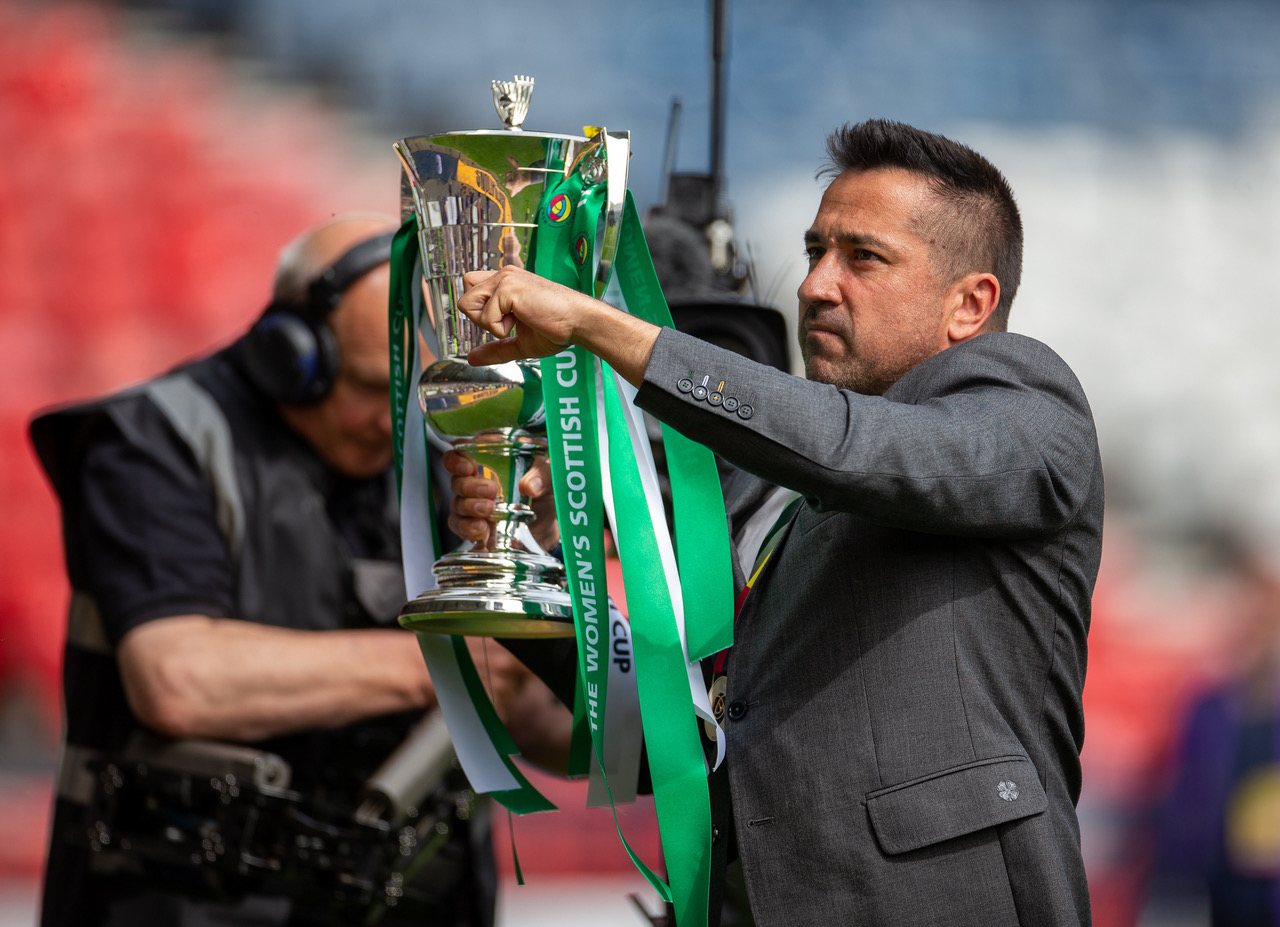 Player Selection
Fran clearly has an eye for good players, and he has shown this on multiple occasions with the incomings of players like Kelsey Daugherty and Paula Partido, two players who have performed very well so far this campaign.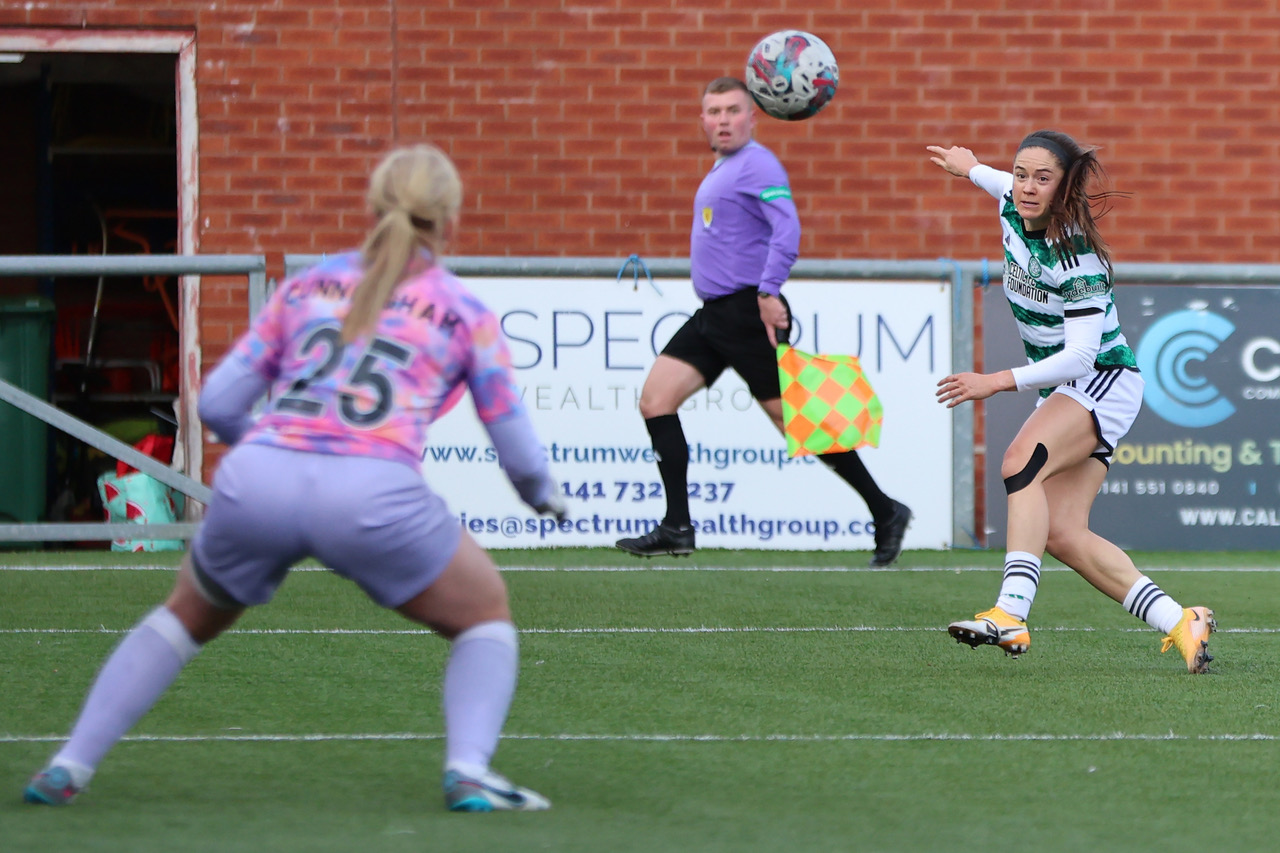 Of course, we can't forget Amy Gallacher or Kit Loferski, who have propelled the team forward and sit high on the top scorer list for the current season. Fran's player selection each week has been consistent and impressive, and the players he has brought in has allowed him to have that record as he has given himself a squad with lots of depth, capable of winning a game in any competition.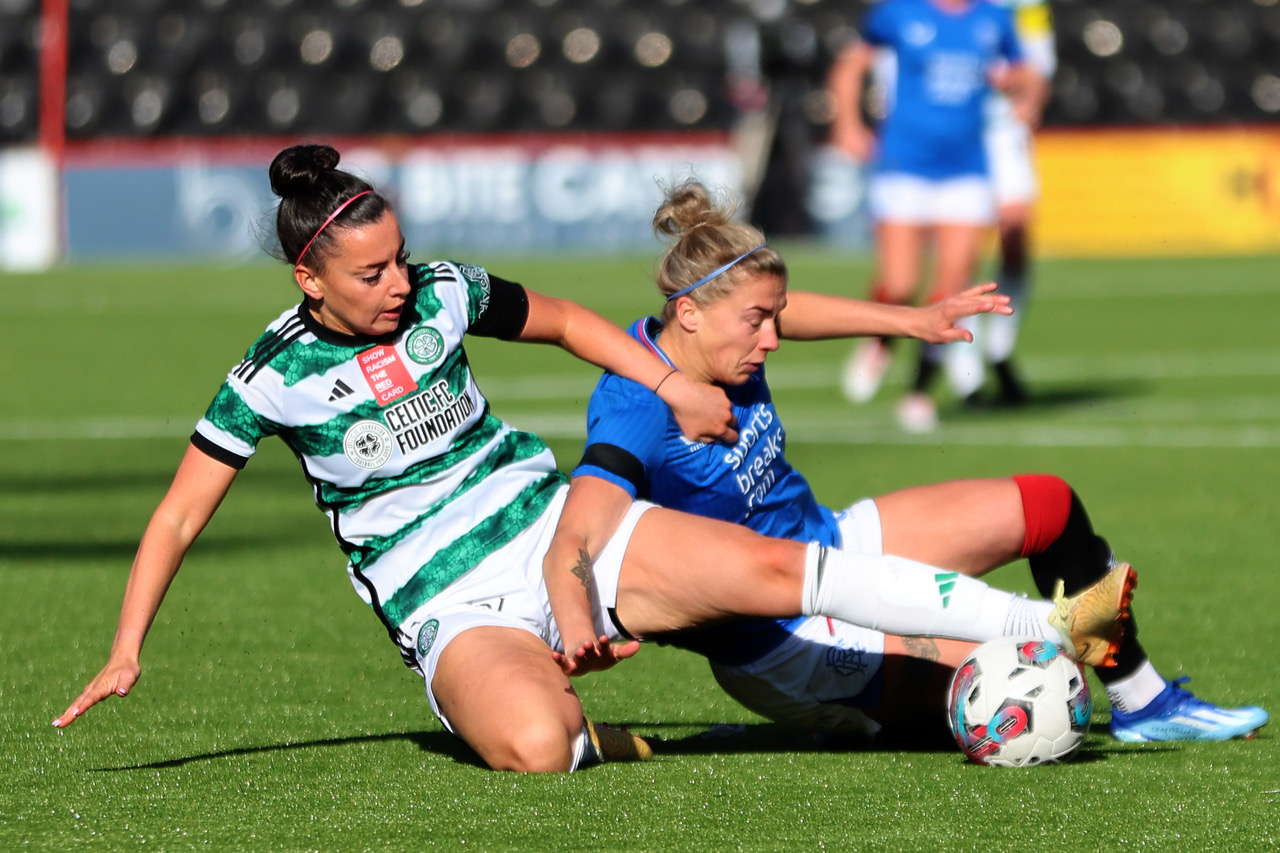 Passion and Mentality
Fran Alonso and passion. Words that you'll see in the same sentence time and time again. During his time at Celtic, it's clear he has formed an unbreakable bond with the club. Every game, you'll see him hanging around taking photos with fans, and at stadiums like Hampden, it's no different, as he'll be pounding his chest as he shows his appreciation for every single Celtic supporter.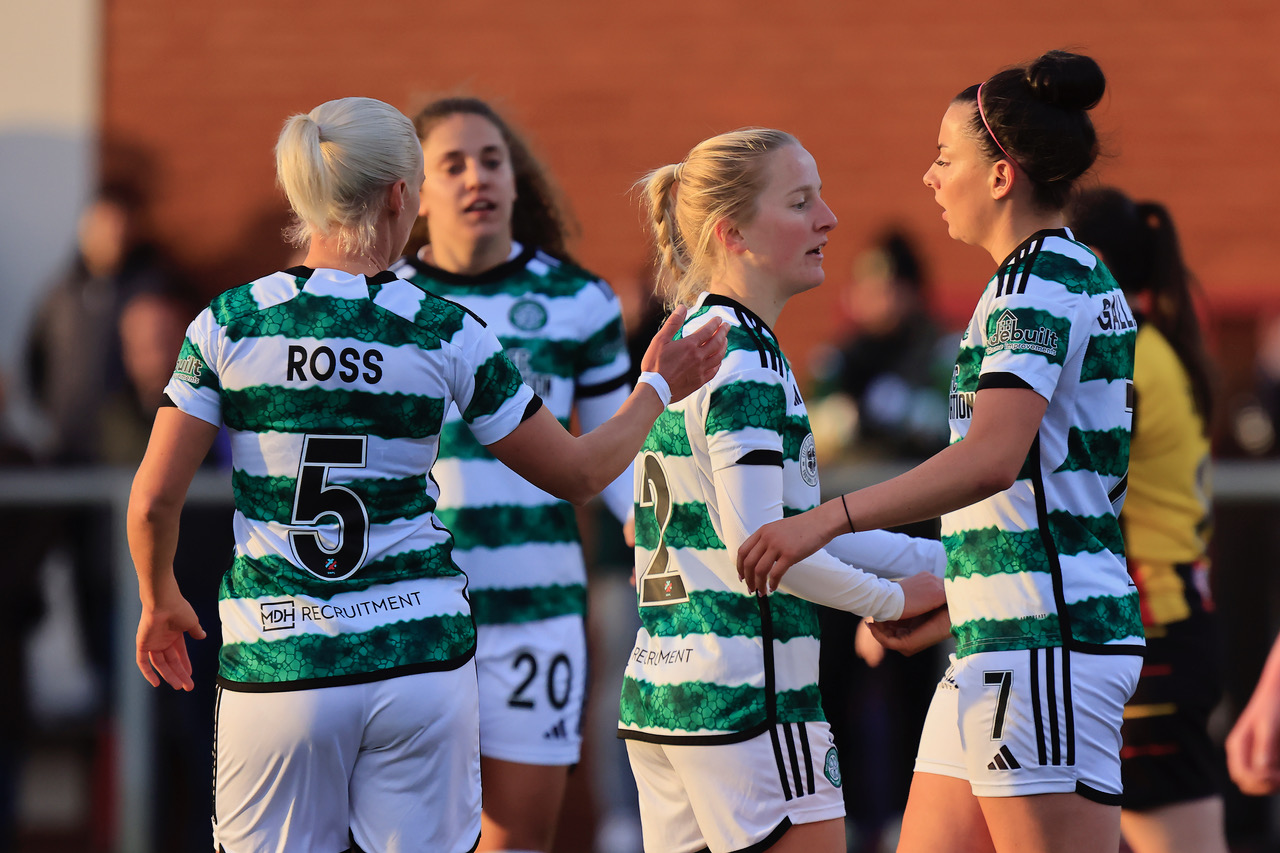 The passion extends to the players too, as even if Celtic lose, the supporters will appreciate that the team has fought to the bitter end. Throughout the game, there is a clear intensity to Celtic that other managers would struggle to bring.
This is shown by the fact that the team has recorded multiple high-scoring victories this season already. But this has been clear since his arrival, as before he was named the manager in 2020, the Ghirls had not won a major trophy for a decade. He has brought ambition to the club, and it's no surprise that Fran's teams are fighting hard for silverware every season.
Jo Potter – the new manager of theRangers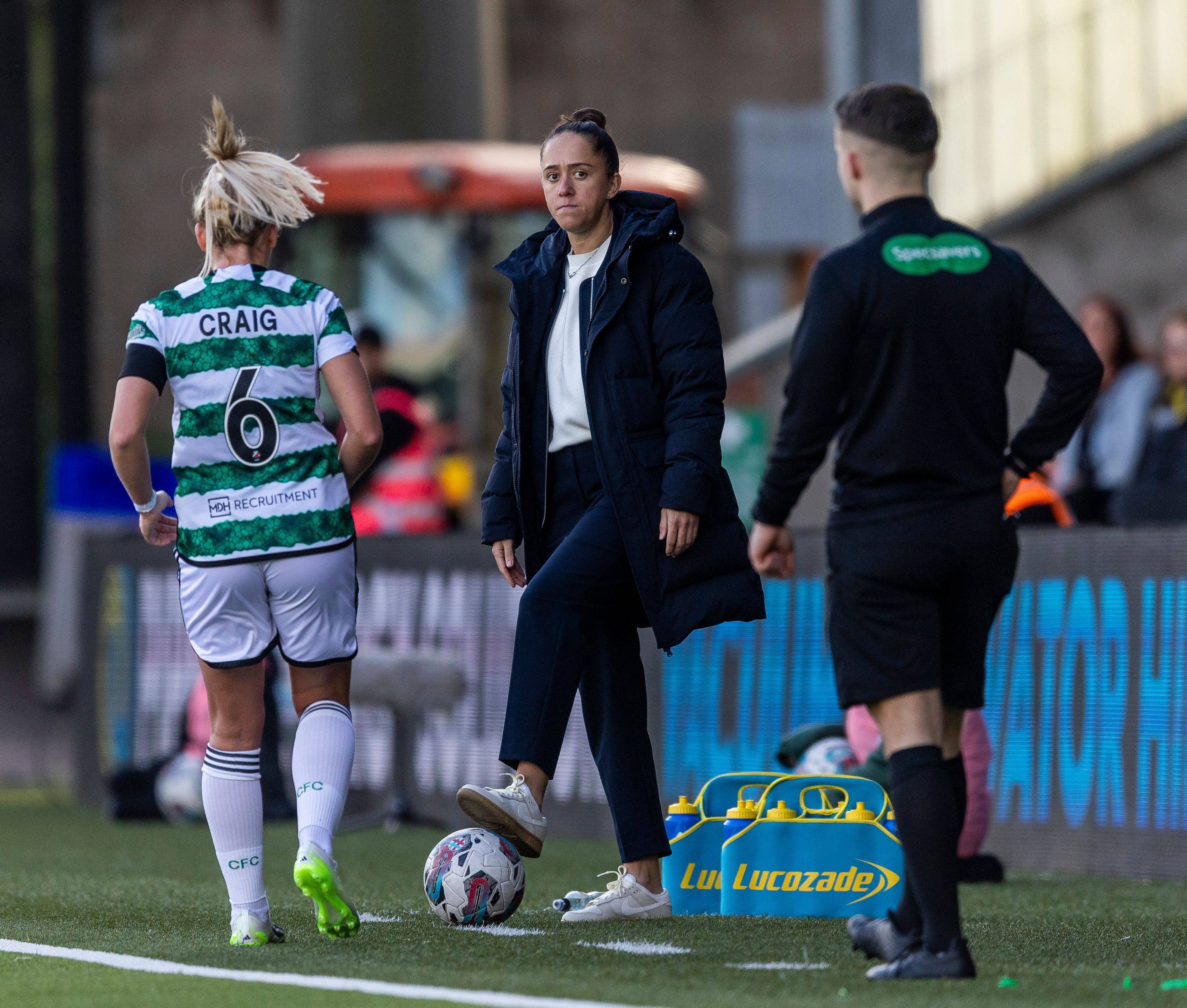 Potter became the head coach at theRangers after the departure of Malky Thomson at the end of the 22/23 season. After the team finished third in the SWPL last season before losing the Scottish Cup Final to Celtic, theyRangers would have been looking for a new era to start under Potter, and with them currently sitting top of the table, one point ahead of Celtic, the English woman has certainly got off to good start in theRangers hot-seat.
Attacking Structure
It would be crazy if anyone was to speak about theRangers under Potter without mentioning their attacking structure, as the introduction of wing play has propelled her side forward and also to the top of the table.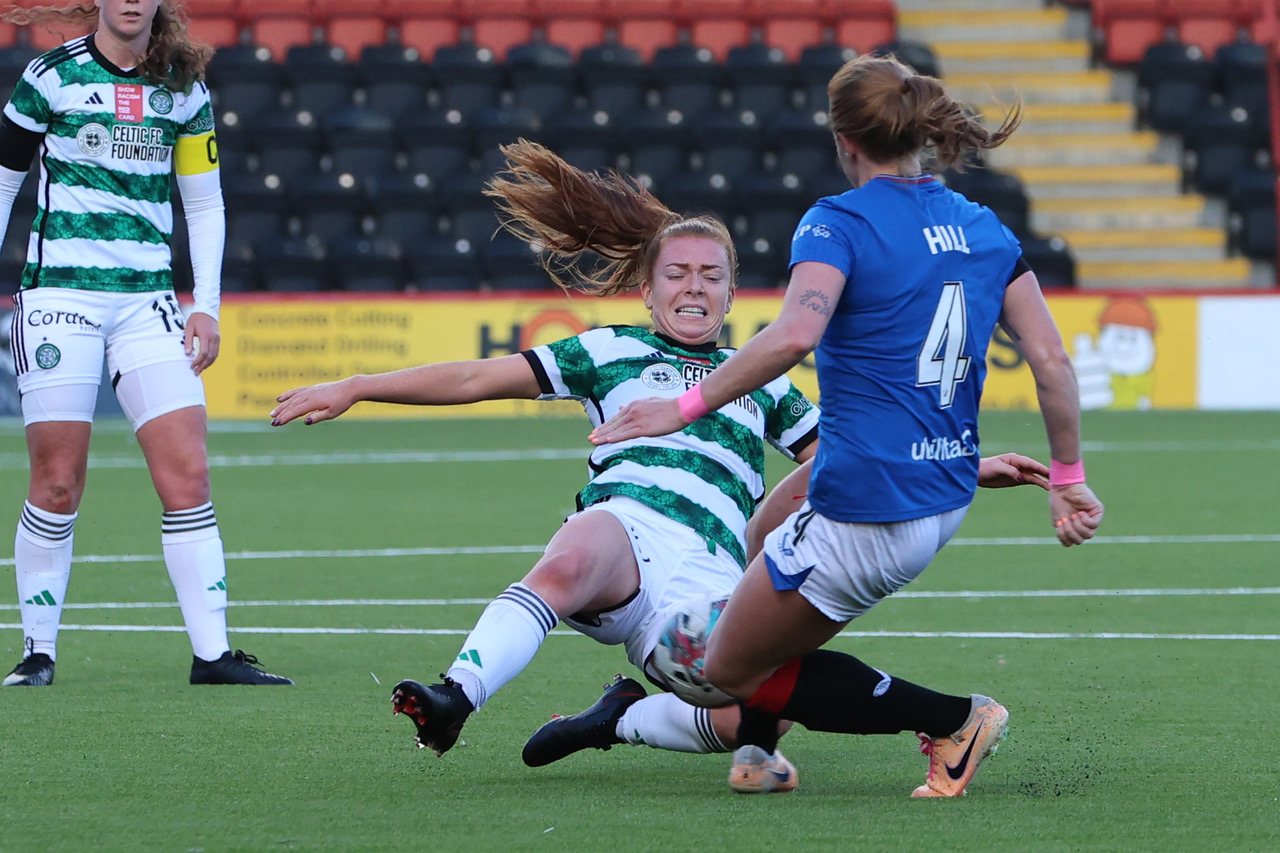 Last season, it seemed as though attackers playing central would lack the support from out wide, therefore, they would be presented with fewer goalscoring opportunities. It's not surprising that an striker from theRangers is top scorer in the SWPL, now that the new manager has changed their formation to 3-5-2 with two wing-backs pushing high up the park.
This is something that Potter spotted when she first joined as being one of theRangers' biggest flaws from last season's disappointing campaign. The first time she spoke to the media as the head coach of theRangers, she said:
"We were maybe a bit forceful last season, trying too hard to score, rather than relaxing and waiting for the best opportunity. We need to be clinical and score when it matters."
Comfortable Defence
Much of the time, theRangers will have three players in their back line. This defensive change has allowed them to stay strong at the back and relax when the other team has possession.
Jo Potter has stated that the team has been working on their build-up play and keeping the ball. This has been apparent in their recent games as the team have looked more comfortable than ever in any situation they've been presented with, including in their recent away win over Celtic.
Imposing Themselves
To compete for the title in any league, you need to have a winning mentality, and what better way to develop that than to win over your biggest rivals?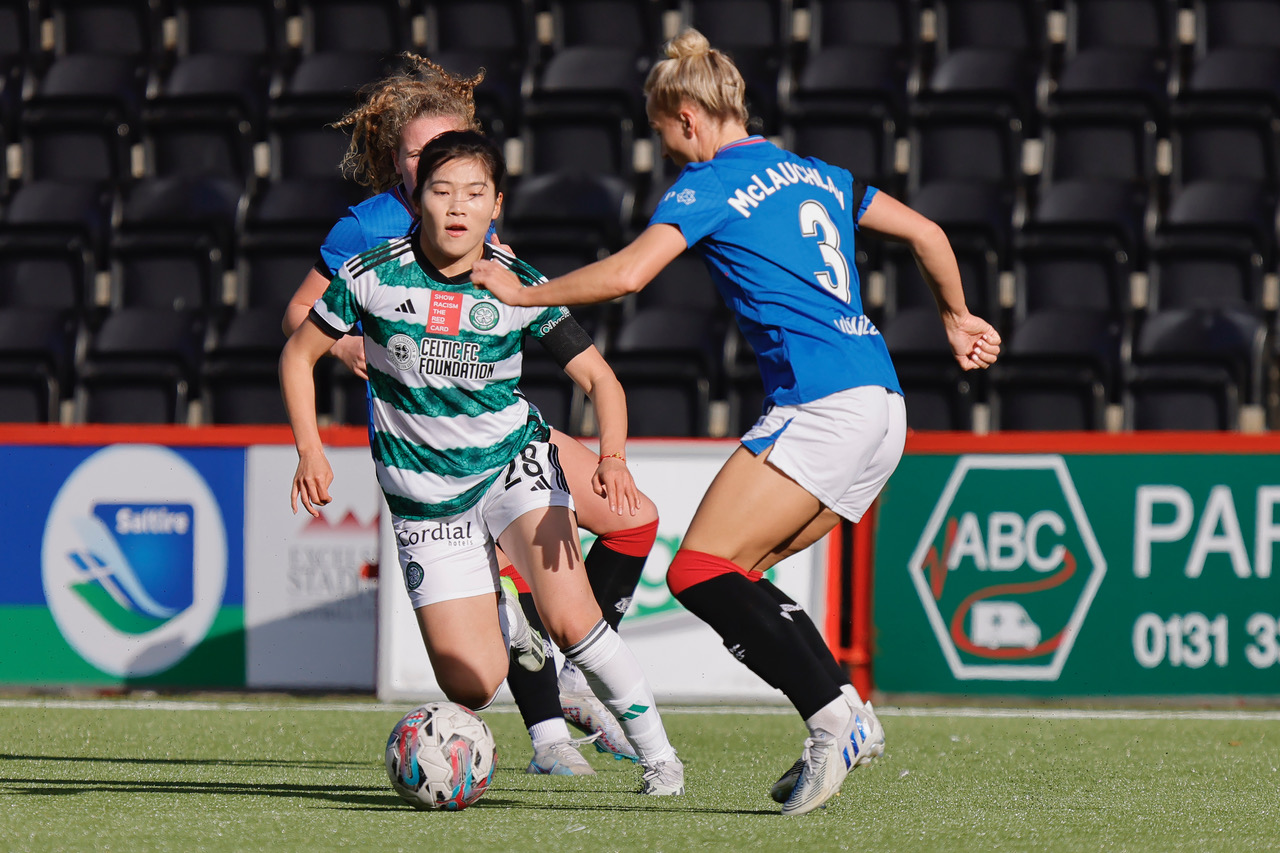 Like many managers, Potter spoke about how she had her team focus on themselves in training to ensure that their play was top-tier. While that will work against most of the teams, when you come against the best two sides in Scotland last season, you need to take a look at the other teams and figure out how you can hurt them.
"We could happily have sat in and taken the draw but we didn't and that is the shift and the change," Potter said, reflecting on her side coming from a goal behind against Celtic to take all three points with two well worked goals.
Potter is determined  that her team won't fall flat after giving their fans hope, and her mentality would suggest that she is going to make them hard for Celtic and Glasgow City to stop. When she first joined the club, she spoke about how she wanted to take the club back to Europe, and it seems as though she's on her way to doing just that.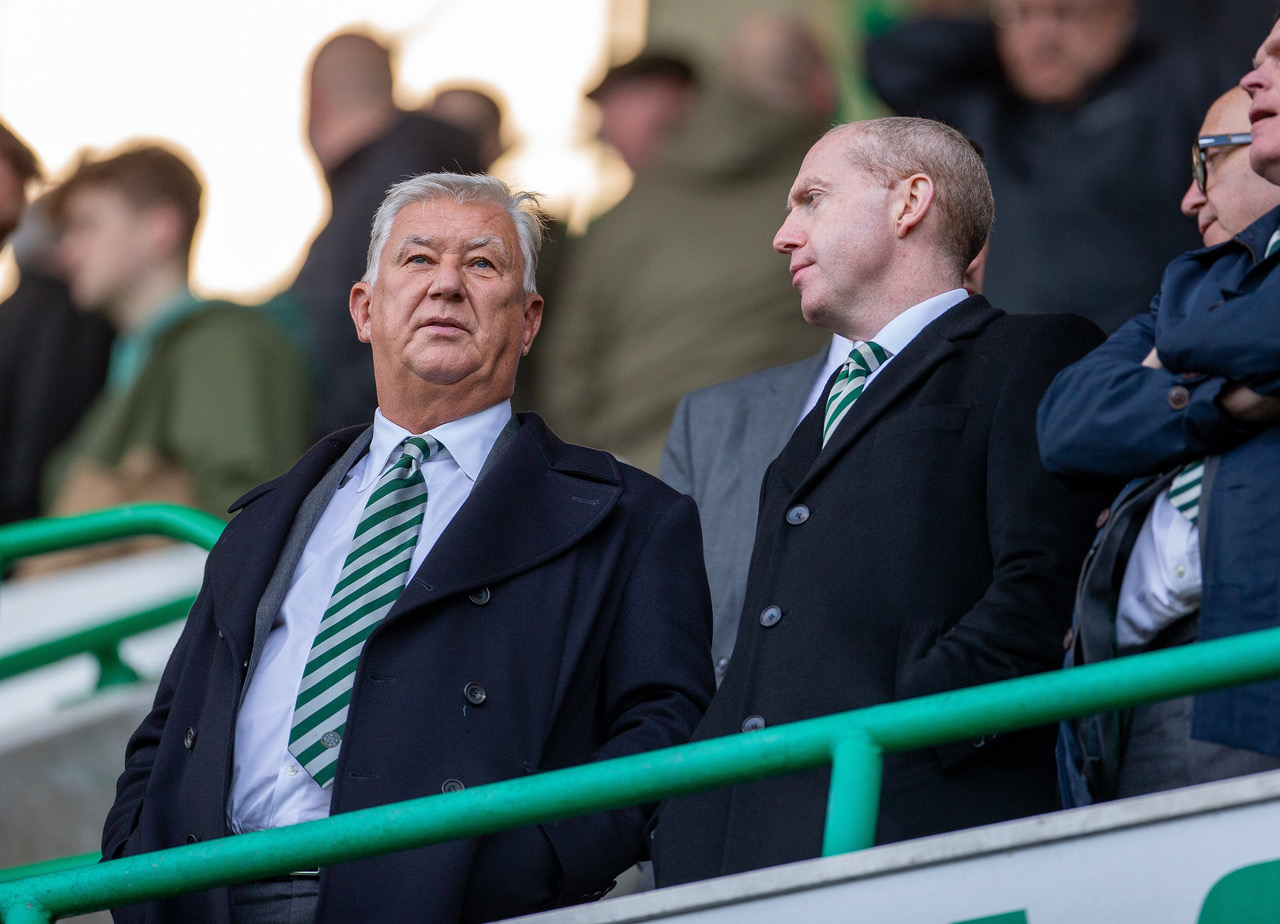 Potter benefits from having the biggest budget for a women's team in Scottish football with Glasgow City , via their corporate sponsorship deals, in second place with Celtic a significant way back in third place. This is perhaps something that should be mentioned at the upcoming Celtic PLC AGM.
Leanne Ross – manager at SWPL1 Champions Glasgow City 
Club legend Leanne Ross was appointed as manager of Glasgow City on International Women's Day in 2023. She made an immediate and positive impact and brought the team to league glory last season by securing an injury time winner to deny Fran Alonso's Celtic side the title in the most dramatic of circumstances.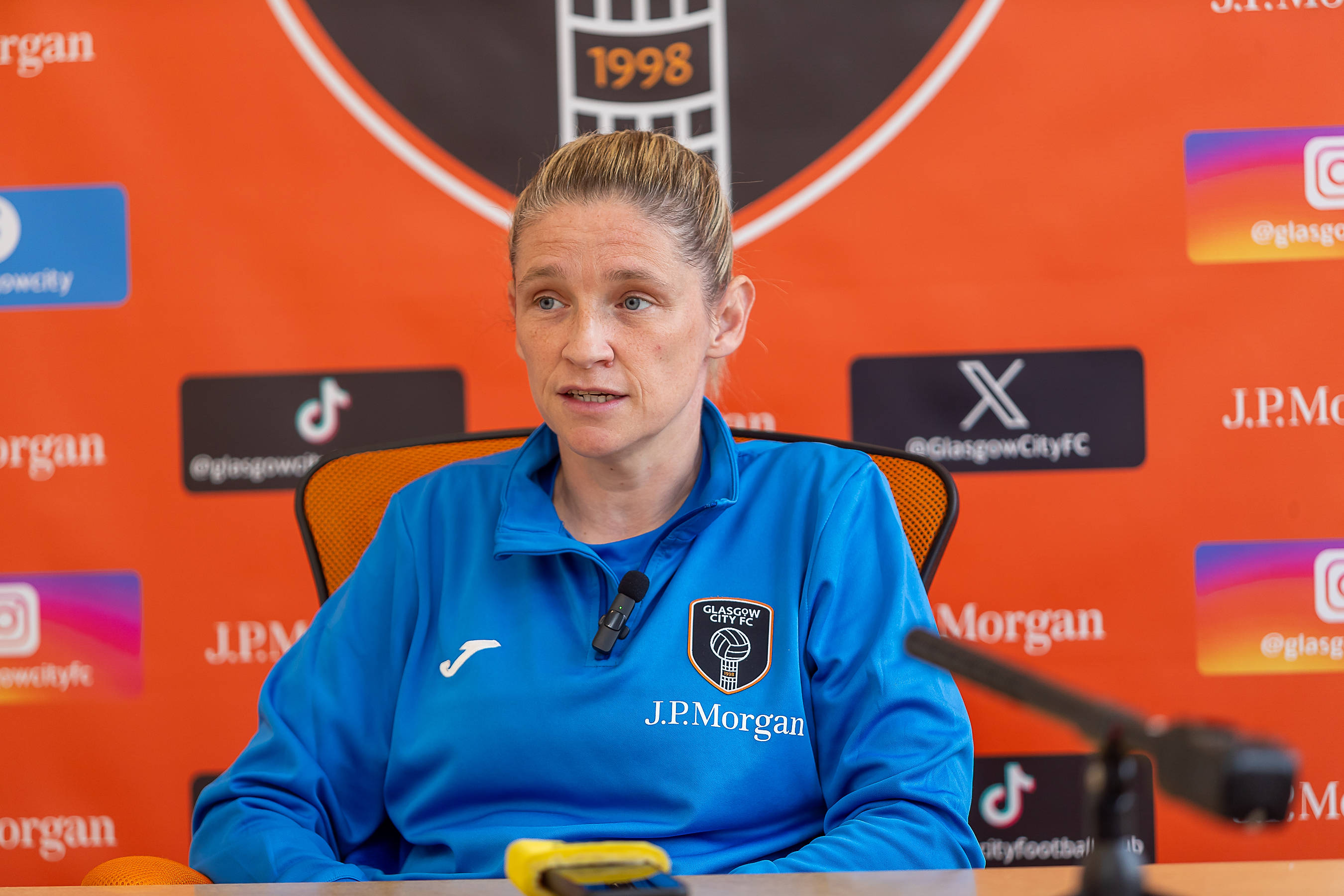 Ross will be hoping to bring home more silverware as City compete with the growing challenge from both Celtic and theRangers for the title where the Champions sit in third place, six points behind leaders theRangers and five behind Celtic but Glasgow City do have a game in hand.
Attacking Ability
Despite being over 20 goals away from matching Celtic and theRangers' scoring record this season, Glasgow City certainly have plenty of fire-power in the final third.
They scored against Celtic, they scored against theRangers, yet those two games are their only loss and draw of the season thus far. This suggests that the problem is with the defence, rather than with the City attack.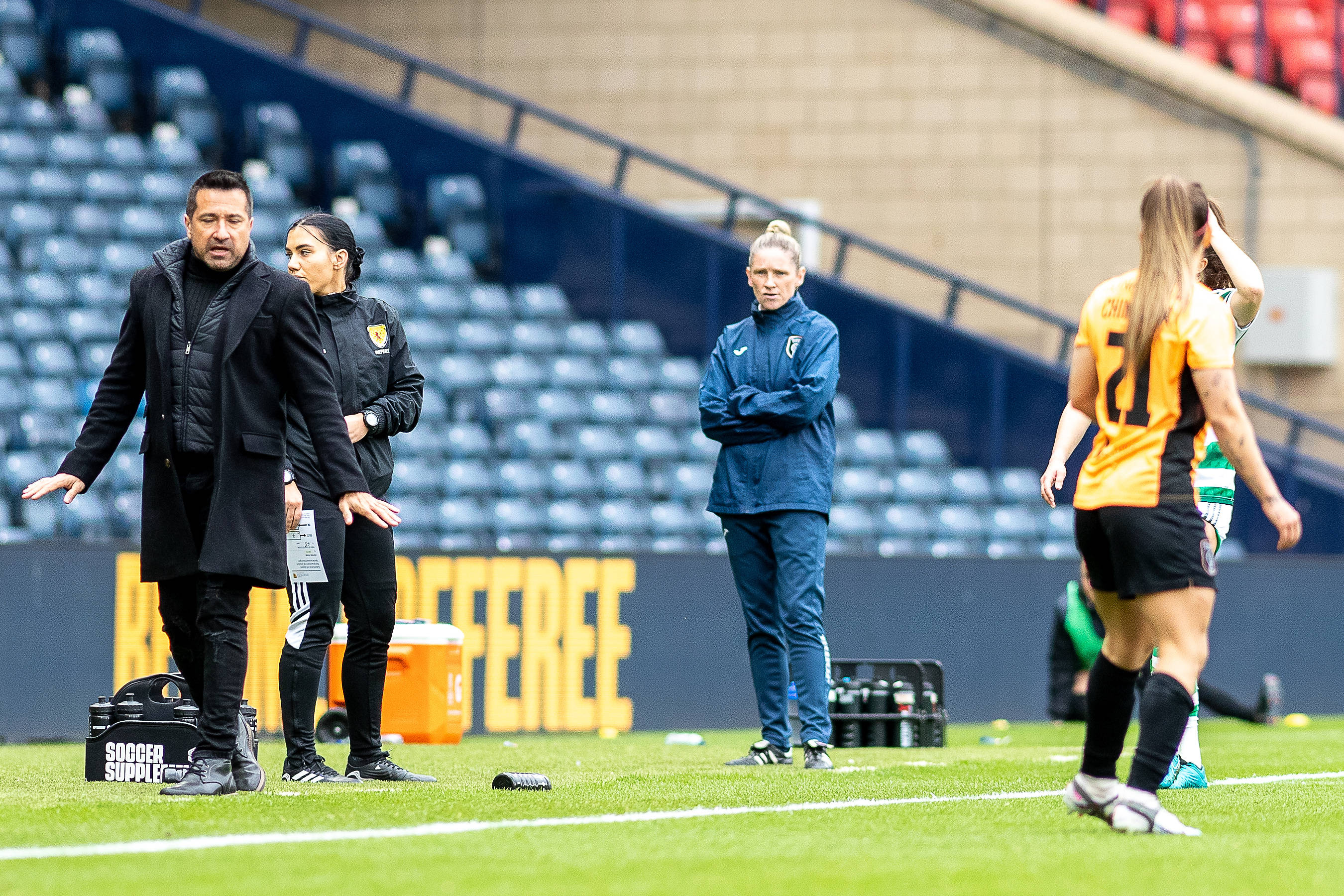 If we take a look at the statistics of these games, we can see that Glasgow City are creating chances and taking shots at goal, however, the high-level opposition tend to create more and hold more of the ball, and this will be a concern for Leanne Ross.
Defensive Woes
Despite not conceding any goals  in the league this season, questions have been asked by the City fans about the ones that have gone in the back of their net. For most games, Ross names a relatively unchanged back line. Despite the performances being to a good standard, some supporters believe that a tactical overhaul is needed by the manager as on multiple occasions this season, opposition players have been given far too much space that has allowed them to threaten the City goal.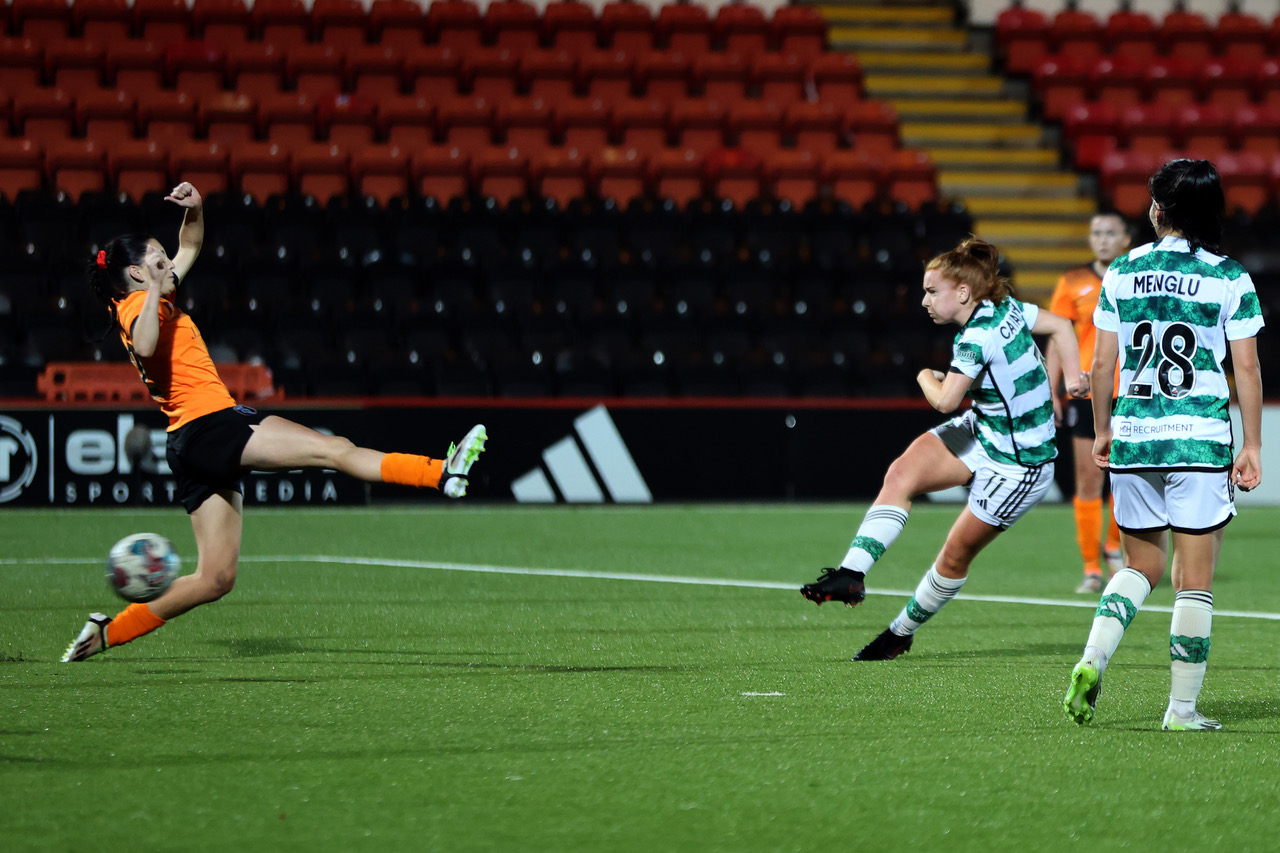 Considering Celtic and theRangers both play with three players in their back line, it wouldn't be crazy to think that City could experiment with changing from the back four they currently use. This would allow for more defensive stability and would showcase how good their attack really is.
High Standards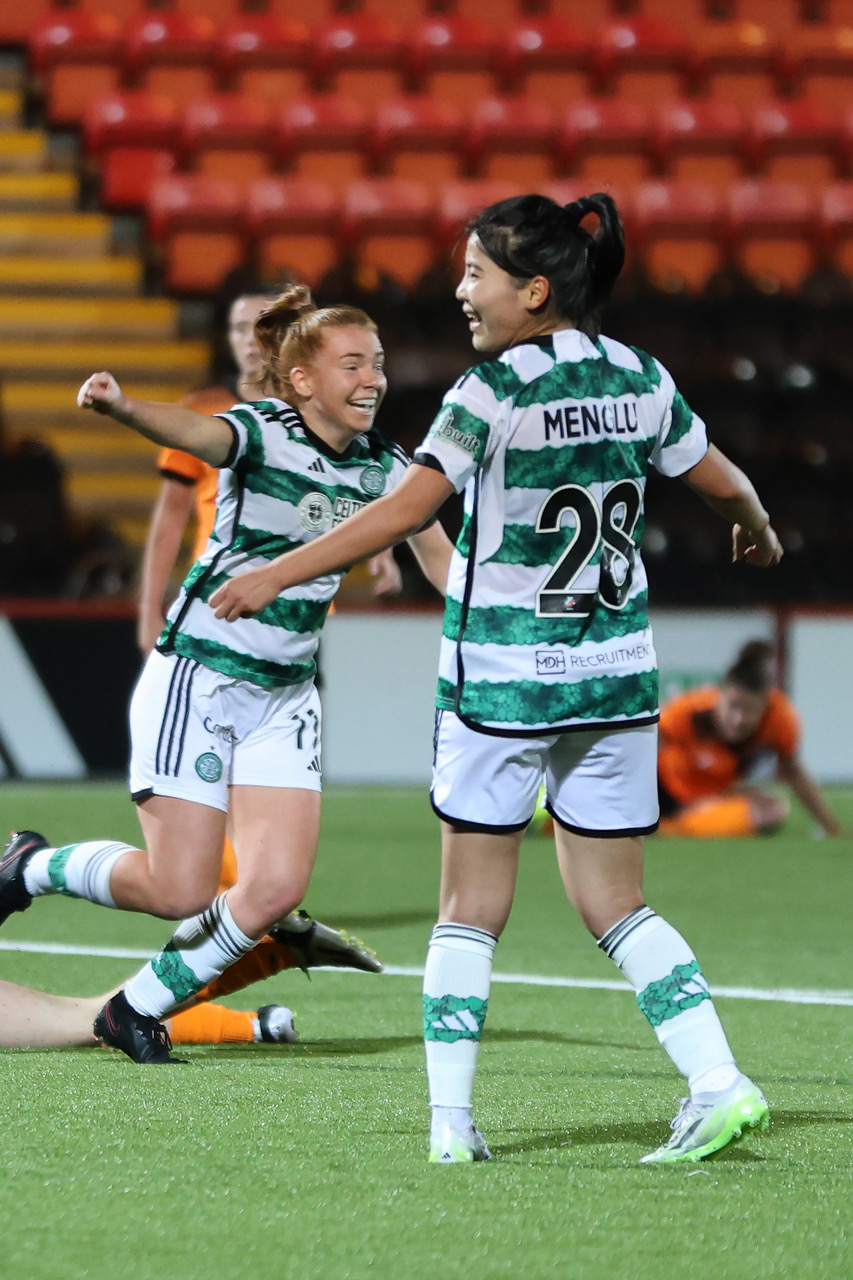 As a club legend, Ross will know the high standards and pressure that comes with managing a top side like Glasgow City. After securing them the SWPL1 title last season, she will want to repeat that feat, and she still has plenty of time to do so. Her team are only six points behind the leaders but crucially that can be halved by winning their game in hand.
Glasgow City are a dedicated side who we all know will fight until the final whistle is blown. They are a club used to winning so it was probably no surprise that somewhat against the odds and a stronger side in Celtic last season, they somehow found a way to win the title.
Summary
The race for the SWPL1 title is on and all three sides in contention will have high hopes of lifting the trophy in May 2024. Jo Potter has made an impressive start at theRangers and her tactical plan clearly outsmarted Fran Alonso in the recent Glasgow Derby and it's not often that that has happened to the tactically astute Spaniard.
Alonso has talked up his side this season but when it really mattered against theRangers they looked well short in comparison to that powerful and dominant Celtic side from last season. The win against Glasgow City, coupled with the other two rivals sharing the spoils when they met means that Celtic are just a point behind.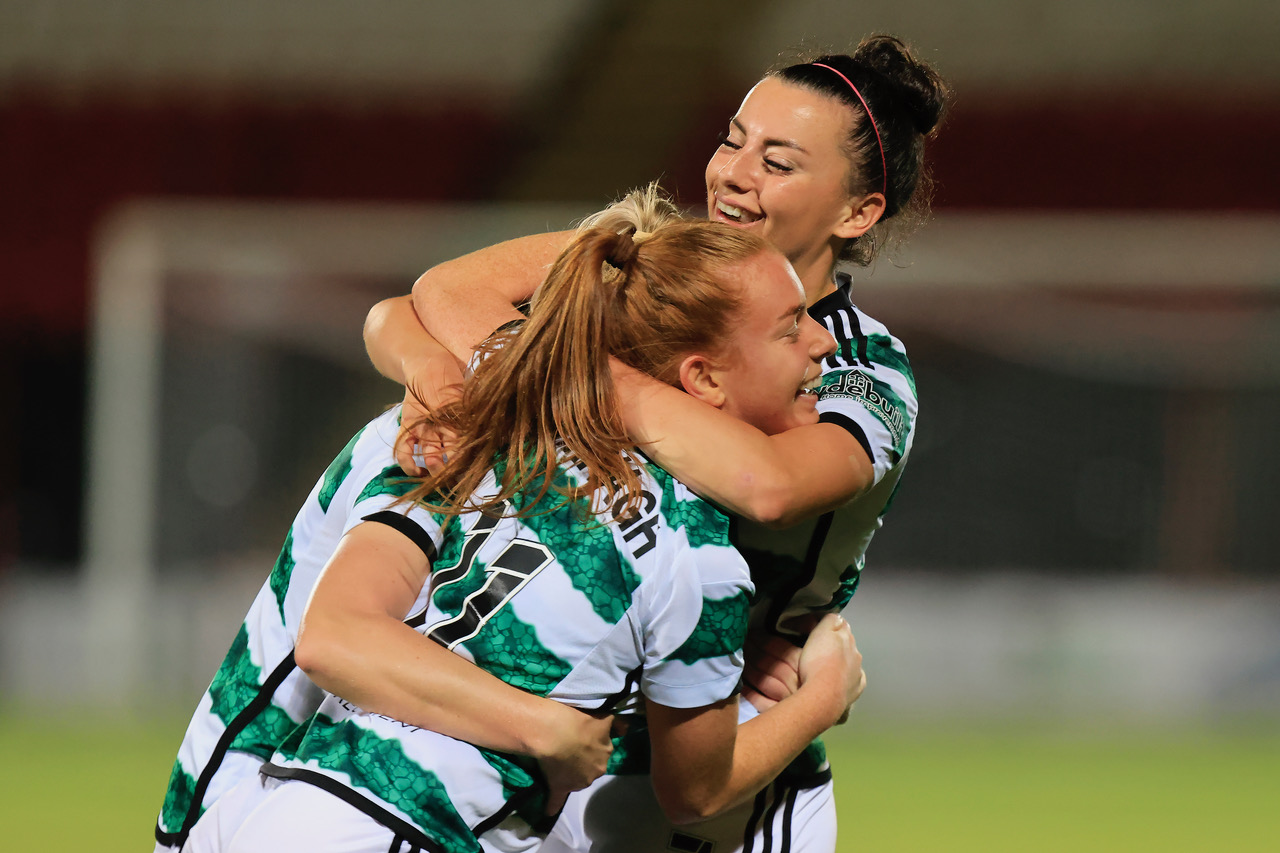 January will be the time for Celtic to invest in the team and with outstanding players like Hana Kerner and Lucy Ashworth-Clifford both edging closer to full fitness after suffering ACL injuries last season, Alonso has powerful wingbacks coming back that could help deliver a first ever title for Celtic.
With all three teams still in the title race, things are getting exciting in the Scottish women's game already. Remember too that the league format is different to the men's game in Scotland. In the SWPL1 the teams play each other twice – home and away – before the league splits and then the top and bottom six play each other again home and away.
That means at that stage of the season there are no easy games, the quality is high and the excitement off the scale.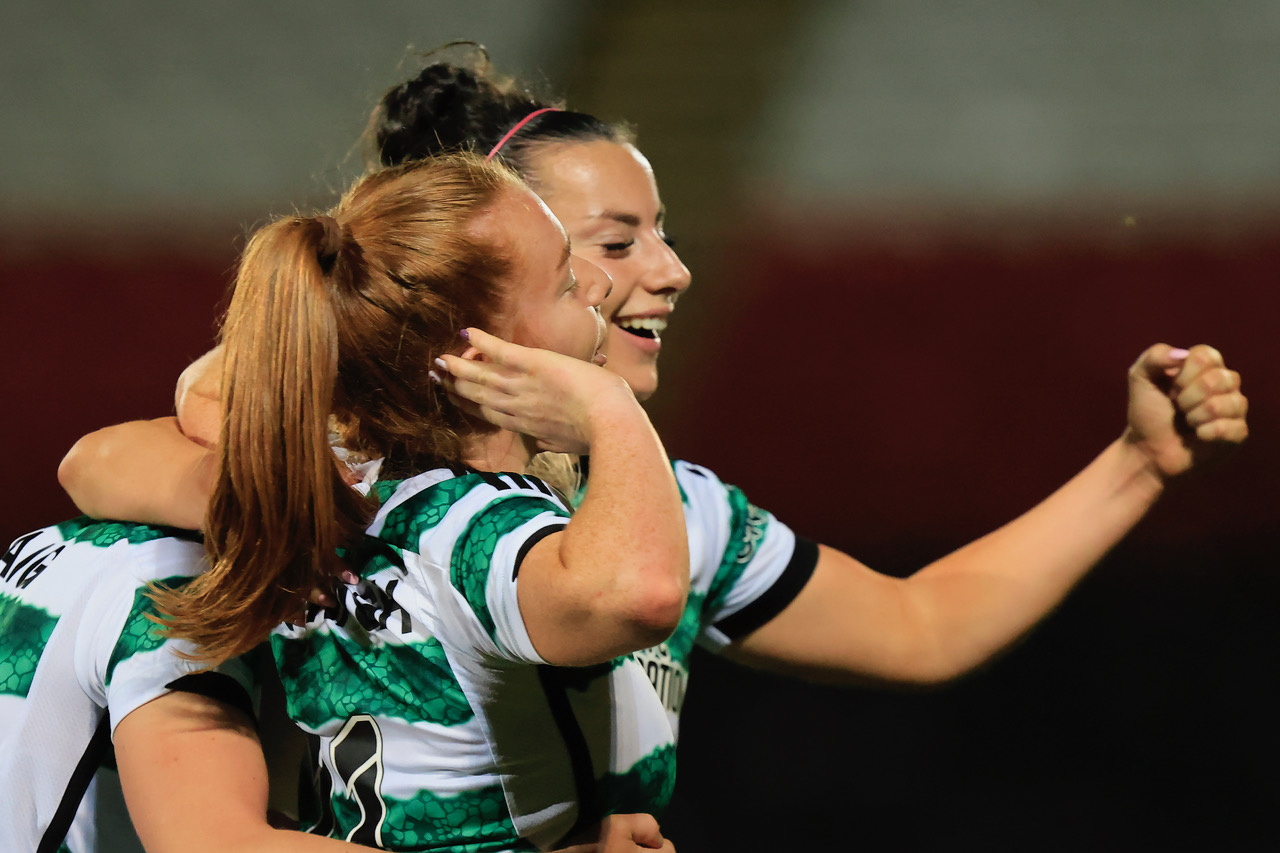 Will we have a repeat of last season where the race will come down to the final minutes? The three managers of each title contender are all very capable of taking their team to glory, and their ambitious personalities will help them push for that to happen.
Now that Celtic's unbeaten run has come to an end, theRangers have the chance stay in top spot for a while ahead of their next big-three match against Glasgow City. If they can string together a run of good results then beat City they will be in a powerful position. But are they up to the task? Worryingly for Celtic, they certainly looked it in the Glasgow Derby.
Glasgow City have a game in hand and even with a win, they'd still sit three points behind the top spot, meaning that they'd likely have to grab a win against theRangers next time they face off and that would suit Celtic too.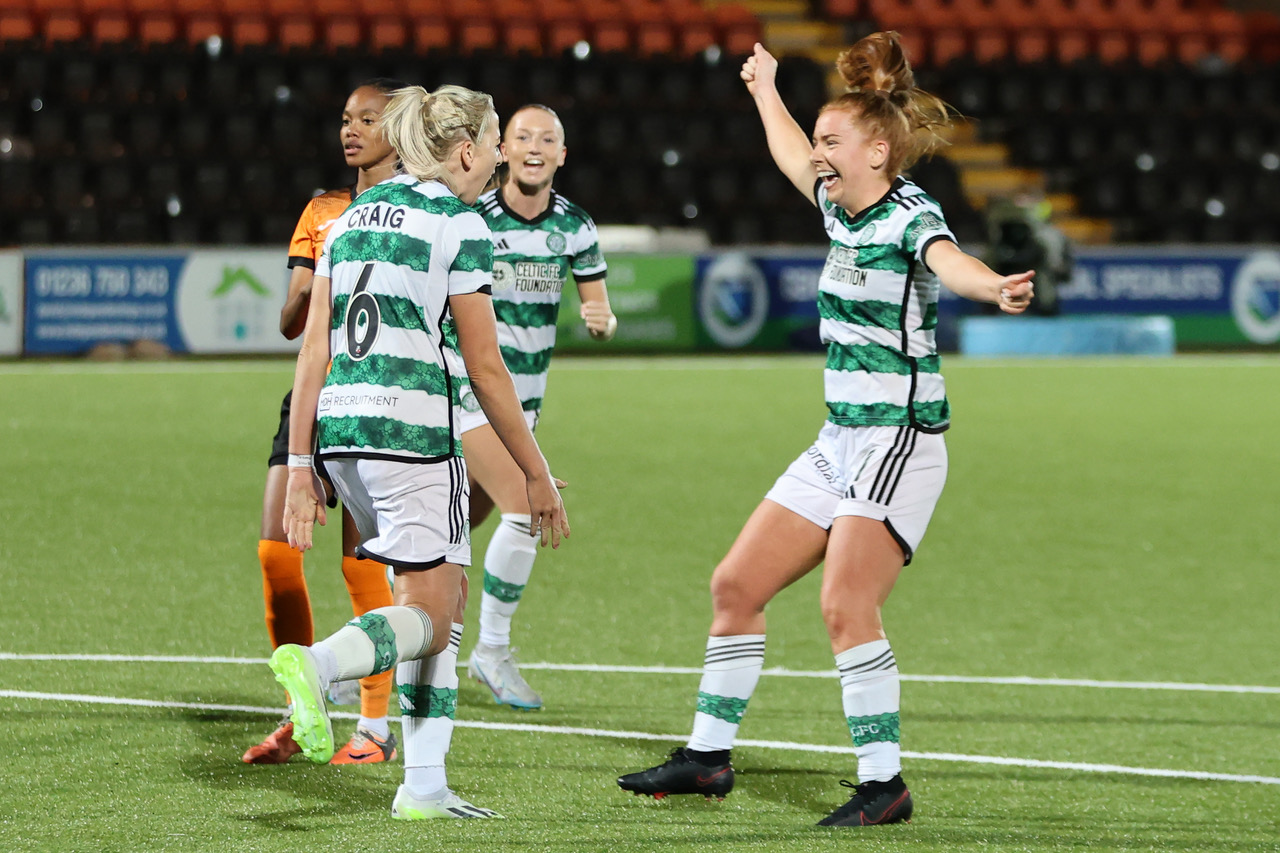 Celtic have to quickly recover from that Glasgow Derby disaster – where the performance was even worse than the result – as they can't afford any slip-ups ahead of their next matches against their two rivals.
Celtic were left to rue dropping two points against Motherwell in a hastily re-arranged match at the start of January and the same sort of thing happened the season before in a 2-2 draw against Spartans. Fran Alonso must ensure that these type of slip-up don't happen again and hope that instead it happens to one of the other two – it nearly did already this season when Aberdeen came very close to taking something from Glasgow City.
Fran Alonso will make sure that Celtic will be up for the task as if we know anything, it's that this group of players never stop fighting. However more quality is needed in the January transfer window, especially in the forward positions where Celtic are currently well short in numbers.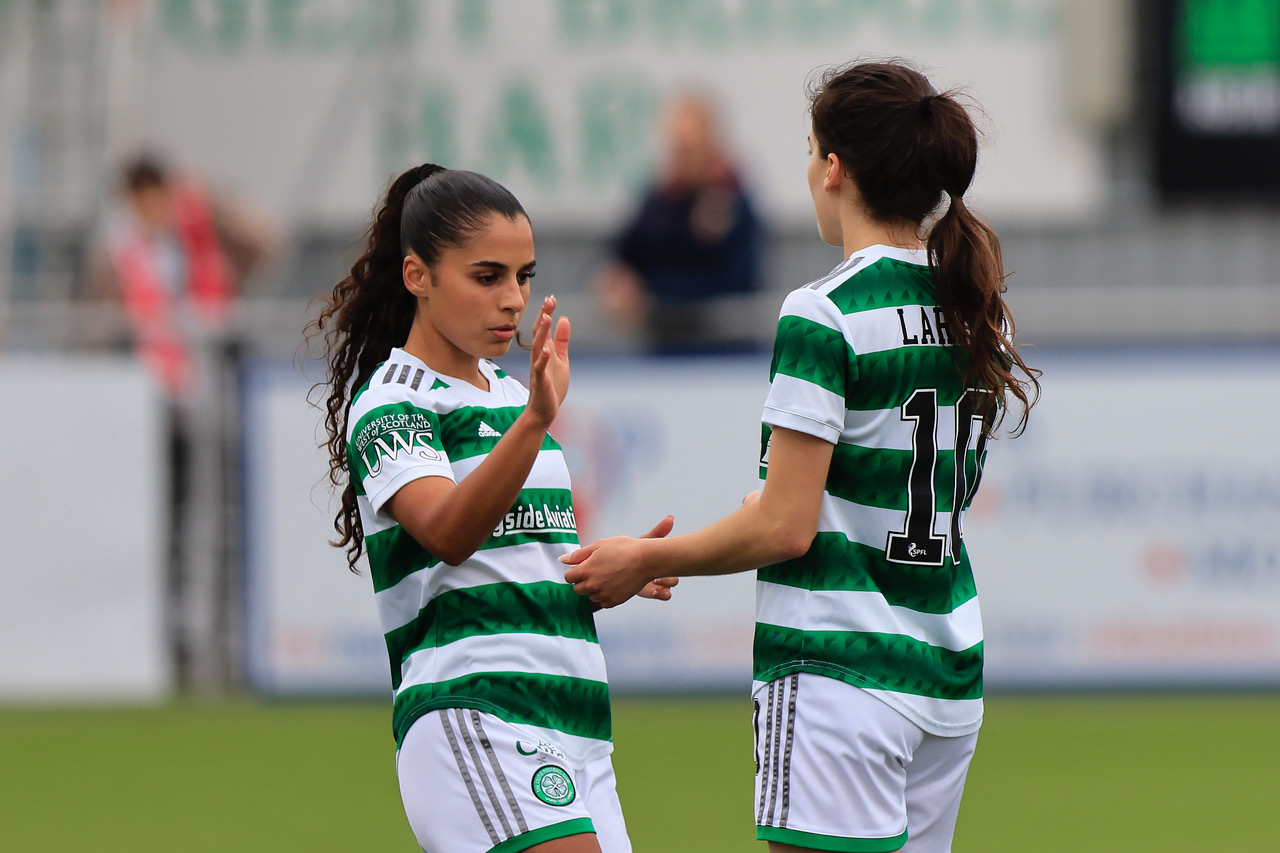 Celtic are the richest club in Scotland but operate with the third biggest budget in the SWPL1. Fran Alonso has an excellent track record from bringing in players before they head to bigger leagues – Jacynta, Clarissa Larisey and even Tash Flint who ended up at Liverpool after her impressive loan spell at Celtic.
Back the manager Celtic, if you want a first ever SWPL1 title.
Jessica Elliott
Student, Researcher & Content Creator, recently appointed women's football writer for The Celtic Star