BRENDAN RODGERS was speaking at the Betfred Cup press conference this afternoon as the build-up begins for Sunday's final against Aberdeen.
And of course the media wanted to talk about the Rangers, or more specifically their supporters who were in the news today for their bad behaviour after getting beaten by Celtic at Parkhead at the start of September.
There were only 800 representatives of Scotland's Shame in the ground that day but their bad behaviour at the end of the match – after they were hilariously locked in by Police Scotland so they could enjoy the post match celebrations. It all became too much for them as Leigh Griffiths and Scott Brown danced away to the Slosh and sang Beautiful Sunday.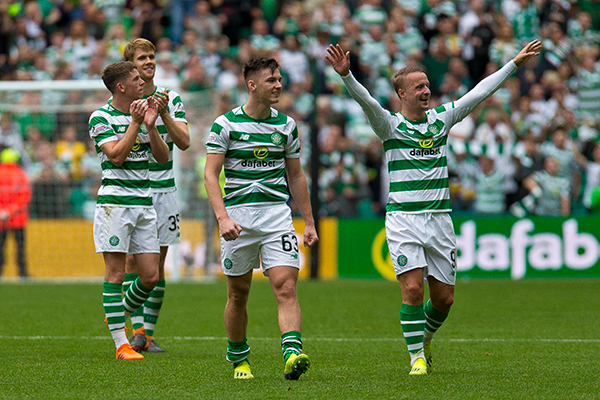 The Daily Record had been given a Police Scotland report into that match and they concluded that Scotland's Shame behaving badly was all the fault of The Celtic players!
Incredibly the Police admitted that they didn't know that Celtic after every home game – win, lose or draw – was around the stadium to show their appreciation to the support.
Why should that change to avoid hurting the feelings of 800 visiting supporters?
"It's not so much a lap of honour in that last game," Brendan said.
"I think it's unfair to put the responsibility of away supporters onto Celtic players.
"We show our appreciation and respect for the incredible support we get, our aim is never to provoke or antagonise any support.
"Especially the Rangers game, I as much as anyone understand the delicate nature of that."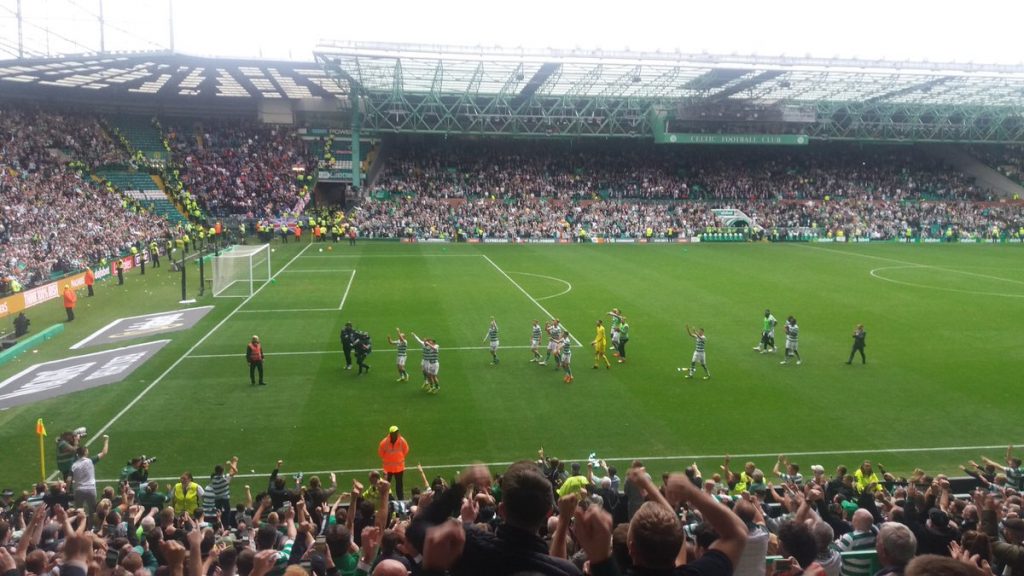 It is amazing how it is never their fault, it's always someone else who caused the trouble. The Manchester Police, the Hibs fans, or on occasion it's mistaken identity – it's Chelsea fans and on it goes.
Rodgers insists that the post match antics that day were similar to just about every game at Celtic Park as all the other supporters who have seen their team's losing their can testify.
The only real difference here is that Police Scotland – hilariously – locked them in until well after the final whistle.
"I think it's a little unfair on the Celtic support," The Celtic manager said at the press conference.
"When I first came in to Celtic, I said to the players that what was going to be absolutely critical for us is the connection between the players and the supporters.
"That synergy is vital if we're going to succeed.
"I made sure after each game – whether we win, lose or draw – we always acknowledge the supporters.
"They travel from far and wide, up and down Scotland, across from Ireland and from all over the world.
"It's something we have always done, is recognise that.
"Whether we have won, lost or drawn, whether it's against (the) Rangers or Ross County away or Livingston or Hamilton, we always do it."
Also on The Celtic Star today…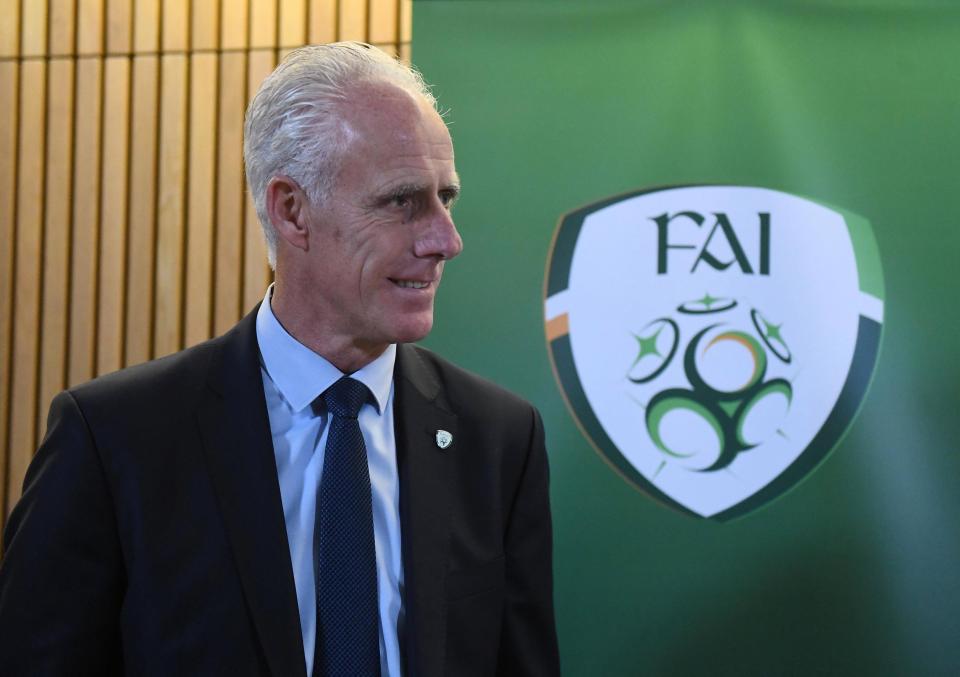 Irish Irony as Big Mick McCarthy is back in charge after Roy Keane's exit…See HERE.
Invincible Celtic on The Chase, but a dozen points could be Pointless…See HERE.
Yellow Rangers – Their 15 cautions to Celtic's 2 in the last 7 games…See HERE.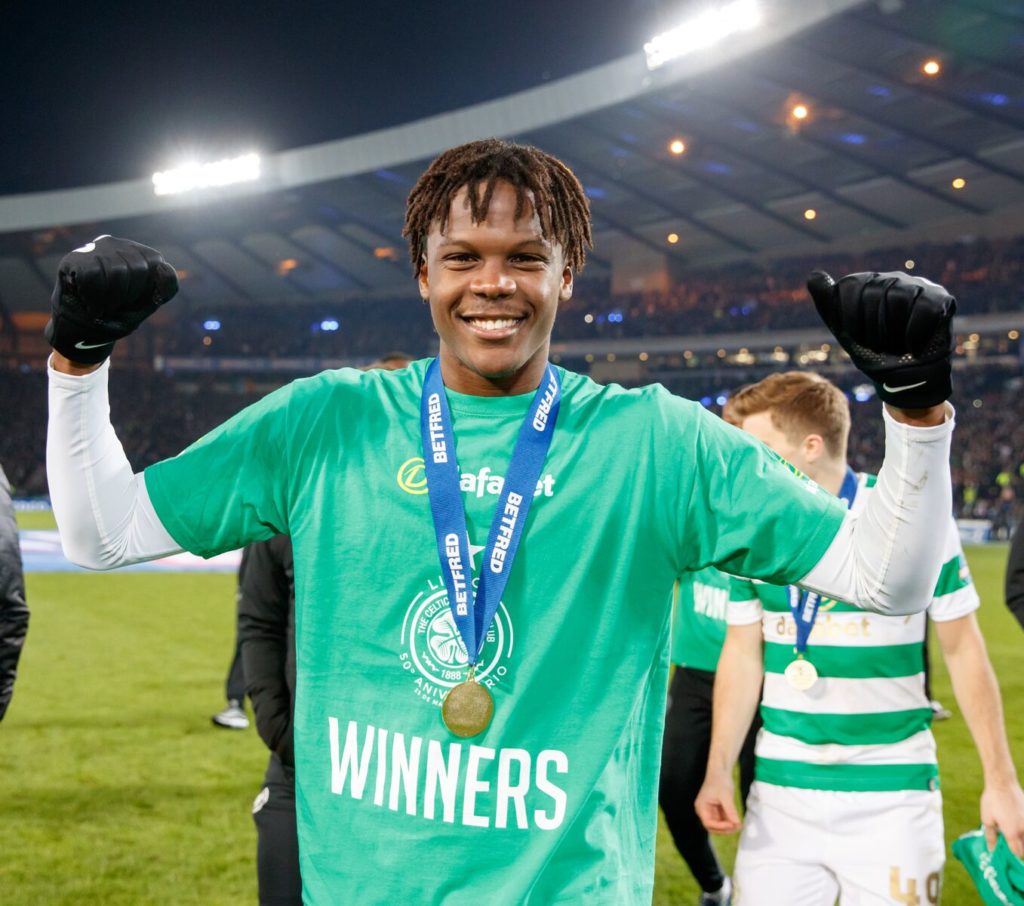 "I know what my mother has to do for her wages," Boyata on over paid footballers…See HERE.
'It's time for Celtic to Ditch the European Death Wish,' David Potter..See HERE.
'A Club Where All Belong,' Toy Tin Soldier's Celtic song for Foundation's Christmas Appeal…See HERE.
Free the Broomloan or it's a complete ban on away fans…See HERE.
"I have a few years left at the top level yet," Lustig set for Celtic extension…See HERE.
Jim Craig – Celtic's toss of a coin win over Benfica…See HERE.