Here are some Celtic fans memories from that controversial game against Aberdeen at Pittodrie from 4 September 1986...
I noticed a game at Pittodrie being mentioned yesterday on The Celtic Star, from 35 years ago and I remember it vey well. I was there, when we got there we had to always had to go up the hill, and over by the beach, the boys in blue would not let the fans go through the town.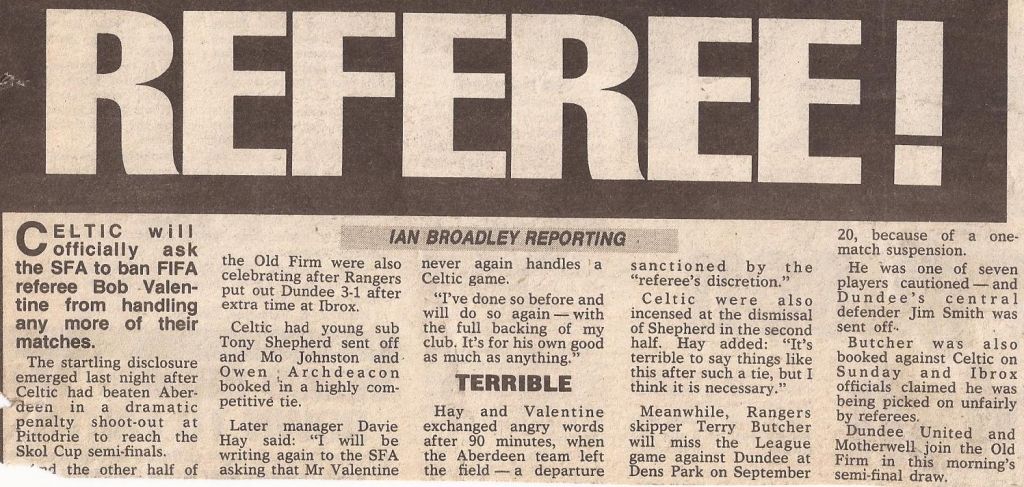 The match itself was very memorable, I was at the Beach end, Aberdeen fans were above us in one corner.
I was with Edinburgh No. 1 supporters. 1-0 down, and then we equalised, coins and other objects came down at us. Eventually it went to penalties, Big Roy missed the first OH NO!!! Or words to that effect. But Pat Bonner then saved 2 penalties, and, then we were through.
1986 was a good year for us (PAISLEY) and Davy Hay, a good manager and even better player.
At 10.45 pm we were still in the ground, the chant that night was
"Where's your Fergie Gone
Where's your Fergie Gone
Far Far Away"
I'm sure some fans will remember, to the tune of "Chirpy Chirpy Cheap Cheap" sung by Middle of the Road Chic Young should remember it, ha ha…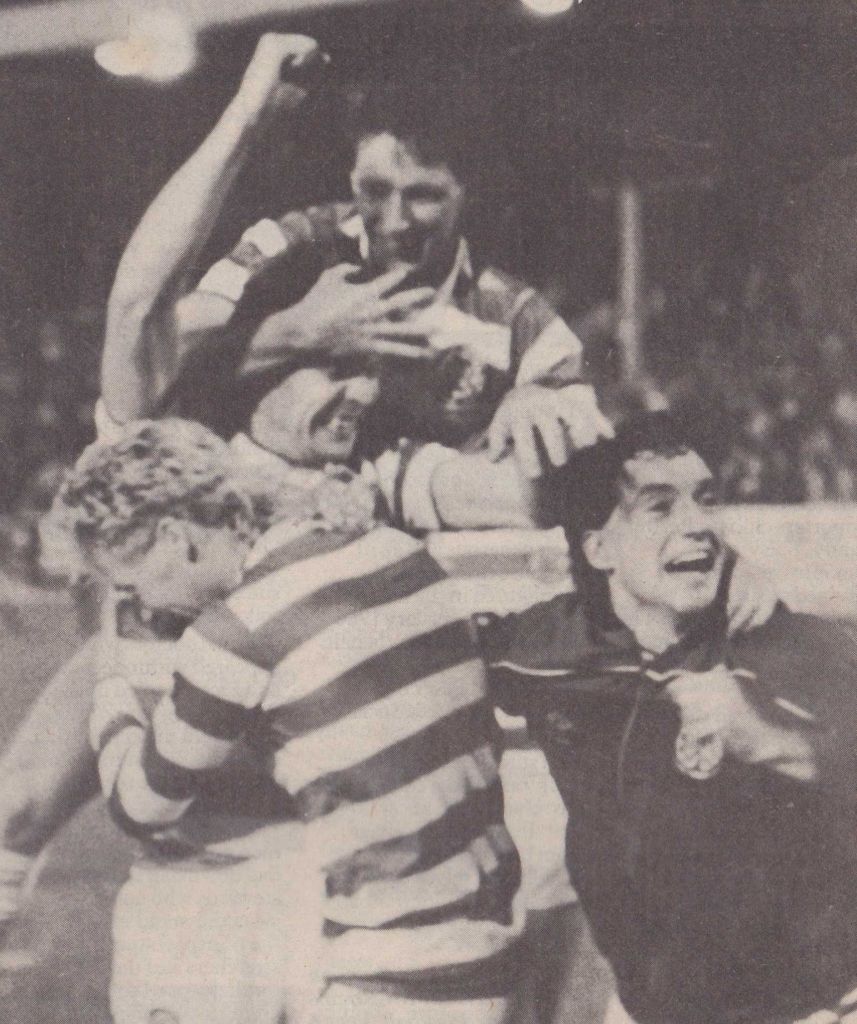 Back to the ground up the hill and over by the beach again, there was one post sticking out of the ground, and what happens, I fell over it and ripped my Celtic Jacket and the police just laughed and said keep moving, but it was some night!
Pat Higgins {70 years old}
Still get a lump in my throat when they play You'll Never Walk Alone
35 years ago today, Celtic beat Aberdeen on penalties after a 1:1 draw at Pittodrie pic.twitter.com/tKv5Mc7kiZ

— Li'l Ze (@LilZe_7) September 2, 2021
"Another night we refused to leave the beach end after the game."
"Back then the Beach end was brilliant, now they have cut the allocation the ground is never full, it was harder to get a ticket for Pittodrie in the 70s 80s than Ibrokes."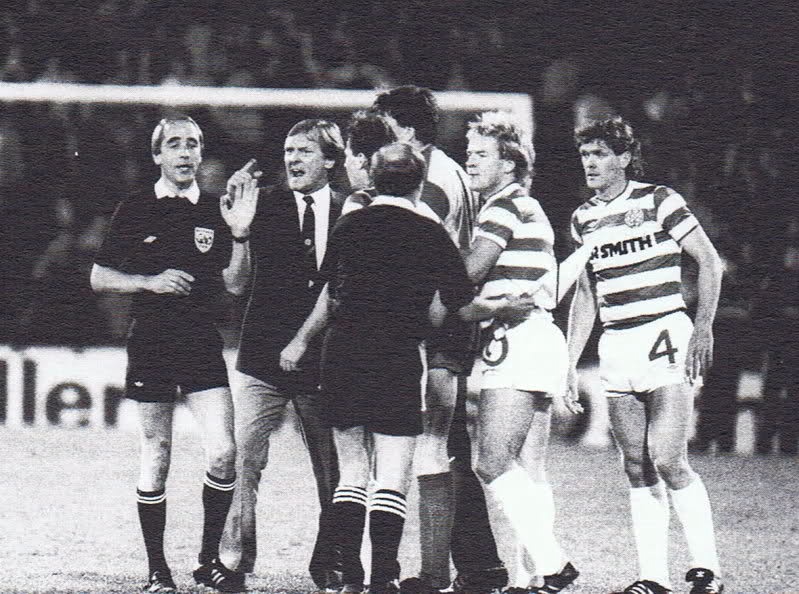 "Great atmosphere that night in the Beach end, as always."
"Blimey – I was at this game – was in the section in the south stand next to the Beach end where the local Celtic supporters who couldn't get beach end tickets would congregate. Got pelted with coins and held off a surge from the casuals when we won – Happy days!"
"Peter Grant blessing himself."
"My auld man took me out of primary school to go up that night. Tony Shepherd was sent off early in the second half when we were down 1-0."