As new manager Ange Postecoglou arrived during the summer, one of the first big decisions he had to make was who he appointed captain. Our influential leader on the pitch Scott Brown had departed at the end of a disappointing season, as he looked to take his first step into the world of management with a player/coach role with Aberdeen.
Many thought replacing such a huge personality would prove almost impossible for Celtic, after all Brown had captained the Parkhead side for 11 years and guided the club through one of its most successful periods in its illustrious history. Brown was the type of captain very rarely seen anymore in the modern game, a throwback to a time when a captain was often regarded as the 'hard man' of the team, a rabble-rouser who was capable of inspiring those around him whilst being seen as their protector.
Ange Postecoglou took a different view of the type of player and character he wanted as his general on the pitch. He made the decision that Callum McGregor would be our new captain and the decision was almost unanimously welcomed by the Celtic fans.
Celtic manager Ange Postecoglou discussed the reasons behind picking McGregor, stating:
"Callum is a player who leads by example, both on and off the park, and he is a key figure in our squad.

"He has been at Celtic since he's been a boy, he's come through our Academy, had a loan spell away from the club to gain vital experience, and then returned to establish himself in the first-team. His qualities as a player are there for all to see, and that has been evident over the past few years.

"He knows what it takes to be a successful Celtic player, and he knows what it means to captain this club, and I'm delighted that he will be wearing the armband and leading the squad going forward."
Callum himself went on to add:
"To be the Celtic captain is a great honour for any player, and to be given the captaincy is a very proud moment for me and my family. I know I'm following in the footsteps of some great names in the club's history, and I've been able to learn from one of the best in Scott Brown over the past few years.

"I'm delighted that the manager has put his trust in me by giving me the captain's armband. It's a new era for the club and I'm looking forward to playing my part in that."
With Callum now club captain it would be up to him to help his new manager gel together a squad littered with new faces, as Celtic somehow tried to keep pace in a league title battle many thought would be beyond them in Ange Postecoglou's first season in charge. As expected, Celtic's start to the season hit a few bumps with an early exit from the Champions League and a defeat in our first league game against Hearts.
McGregor then picked up a knock against Ross County that saw him miss the next four games. During that time Celtic lost one and drew one in the league, lost in the Europa League and their solidary win coming against Raith Rovers in the League Cup. This showed how badly Celtic struggle when Callum isn't in the starting eleven, thankfully something that rarely happens, the midfielders endurance during a season already being legendary with him often playing more matches then any other player in Europe.
There was some good news during his time on the sidelines however with Celtic announcing that their new captain had signed a five year contract with the club, music to every Celtic fans ears. Speaking to Celtic TV, McGregor said:
"I'm absolutely delighted. It's a proud moment again to extend my stay at the club. The club's very close to my heart. I've been here for a number of years now, I'm happy here, I love my football and representing this club, and I want to stay here for as long as I can.

"This is a new chapter and I'm desperate to see the five years out and if I've done that, then that means it's been a pretty successful time again. That's the new motivation for me personally, to make sure this club wins silverware and get it back to that successful place where we were two, three, four seasons ago."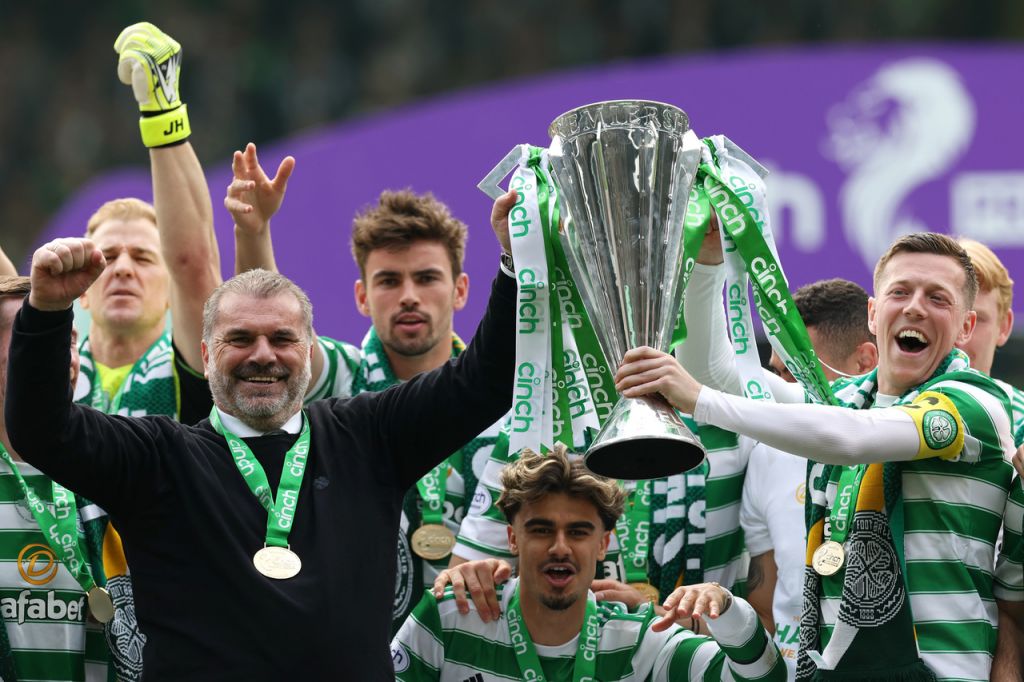 McGregor has perhaps suffered during his Celtic careers due to his versatility. Knowing how good a player he is in any position has led to his previous managers utilising his talents all over the pitch, often using him to cover areas unsuited to his talents. Until now it has seemed like the likes of Delia, Rodgers and Lennon couldn't decide exactly where his best position was but Ange Postecoglou quickly established that he wanted Callum in the defensive midfield role.
McGregor isn't the typical defensive midfielder however. He's not just in there to protect the defence and do the dirty work. Under Ange Postecoglou he has become the choirmaster. Almost all of Celtic's play is orchestrated through our captain. He controls the tempo of the game and organises everything around him. It's a huge responsibility McGregor has and he certainly showed he is the man for such an important job last season.
Being made captain and being handed the responsibility of being the person who basically controls the tempo we play at out on the pitch saw Callum progress to new heights last season. We know he has always been a fantastic player but last season he was head and shoulders above anyone else in Scotland, some achievement with the likes of Kyogo and Jota coming in and performing fantastically well and grabbing a lot of the headlines.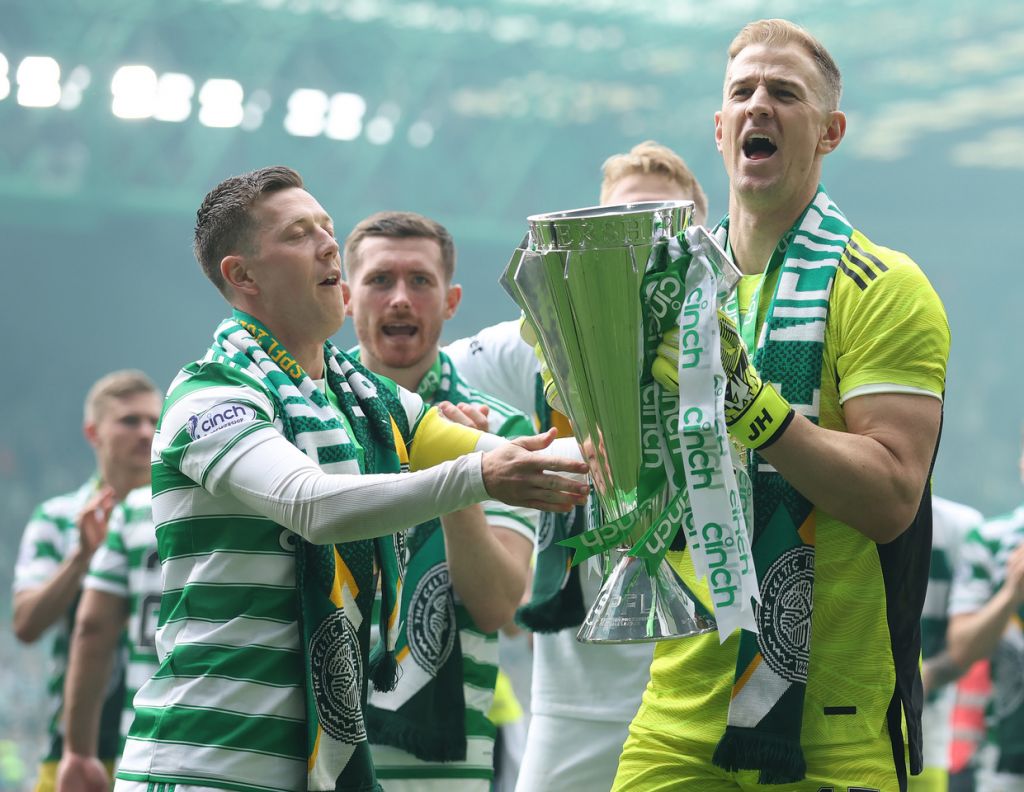 Throughout the campaign McGregor played a total of 52 times, scoring 4 goals and providing 5 assists, impressive enough numbers for a defensive midfielder. The numbers however don't tell the full story in regards to Callum. He was the beating heart of everything that was good about Celtic last season. It is hard to be at the top of your game during all 52 games during the campaign and I think it shows how important Callum is that in the very few games where he was quiet, Celtic struggled. Him being at the top of his game seems to inspire those around him, an amazing trait to have.
McGregor of course went on to win both Celtic's player of the year award and the PFA equivalent, which was no surprise as he really was last season's outstanding player. The Scottish writers went with Craig Gordon however. Are any of us surprised? Just goes to show the type of people we are dealing with in the Scottish media.
I've been blown away by how well Callum has taken to being Celtic captain. He was absolutely fantastic on the pitch last season and the extra responsibility seems to have taken his game to another level. One of the big things that stood out to me last season however was the amount of times he was mentioned by other Celtic players during interviews. Writing for The Celtic Star I study a lot of these interviews and I found it incredible the high esteem he is held in amongst this current crop of Celtic players.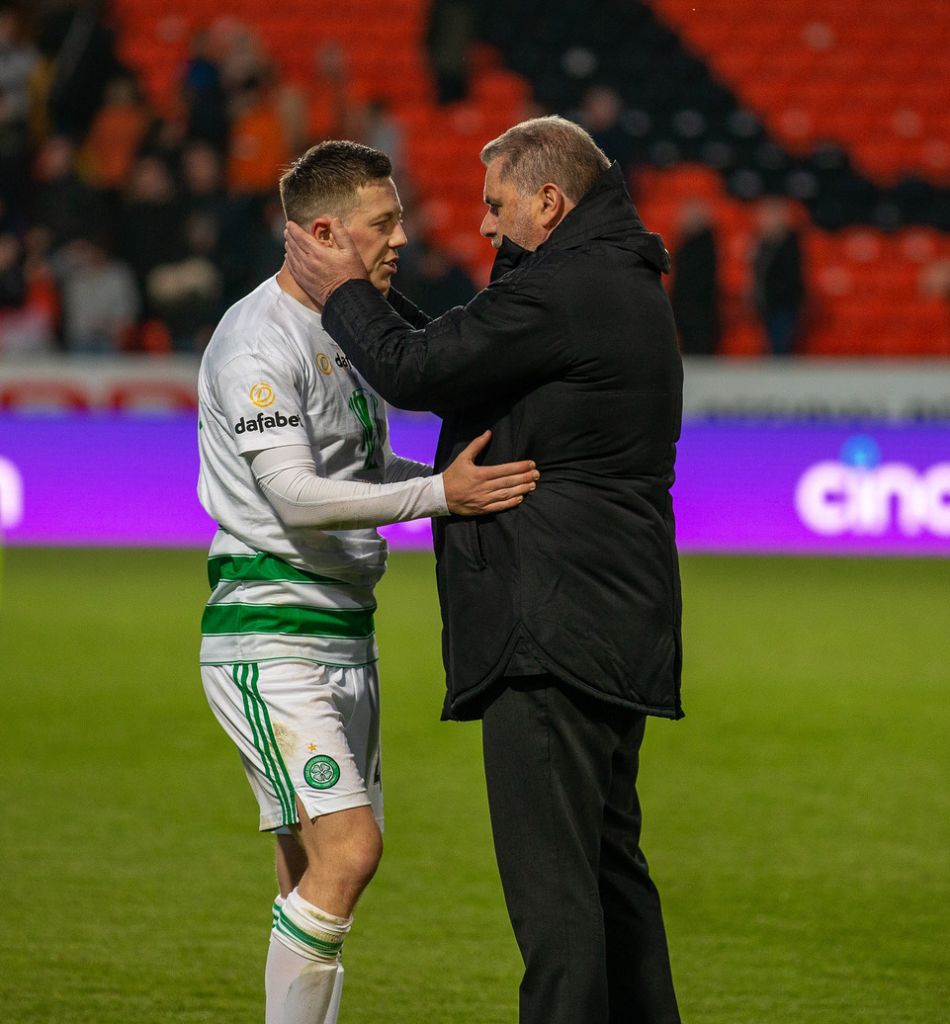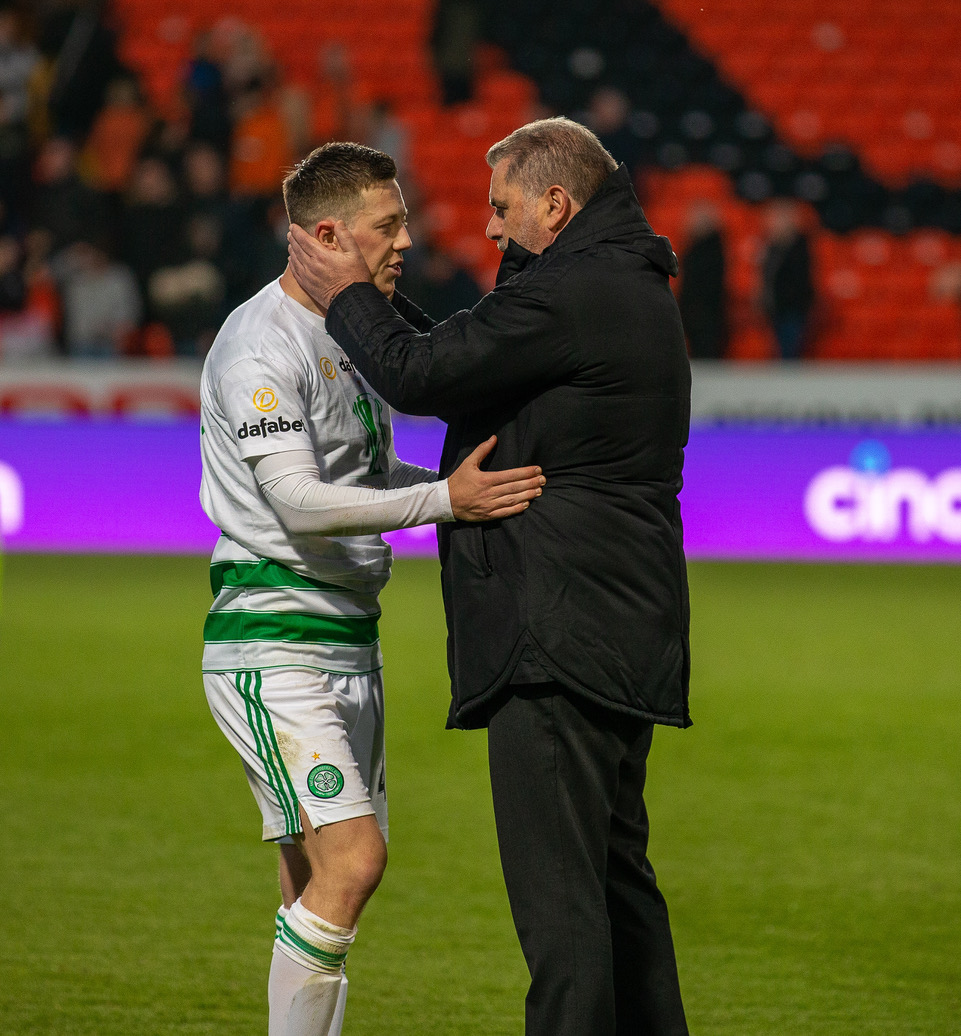 Almost all the new recruits mentioned how well they were welcomed to the club by Callum and thanked him for taking the time to try and make them feel at home and integrate them into the club. During the season many mentioned how our captain was inspiring them and keeping them focused on a daily basis. Last season more than ever this was vital as the amount of new recruits was astonishing. A lot of the praise for this group gelling so quickly goes to Ange Postecoglou but it's obvious Callum McGregor played a huge part in this process also.
To conclude all i can really say is that our captain was instrumental in everything that was good last season, both on and off the pitch. He was undoubtedly the best player in Scotland on the pitch and off it was just as important in helping a brand new Celtic squad click almost instantly. Callum signing a new contract shows he won't be swayed by the bright lights and promise of riches in the EPL and wants to stay and see how far this team can really go under Ange Postecoglou.
I can't wait to see McGregor back on the grandest stage of them all next season in the Champions League. It's where a talent like him belongs.
I will be awarding Callum McGregor a 9/10 for his efforts last season. He was truly inspirational.
Conall McGinty
Father's Day Special – Get the Tom Rogic Invincible t-shirt free when you order a copy of Invincible from https://t.co/6afJhW5IS5 – just tell us your size. Posted straight away. @Boola_vogue @cfcliamk96 pic.twitter.com/HccUNCUTub

— The Celtic Star Editor (@CelticStarMag) June 10, 2022