As Celtic fans celebrated a double winning season last month, many players were eulogised by both the fan base and by the Celtic fan media, and in most cases the high praise of those individuals was fully deserved. When dissecting the moments and the players who helped us wrestle the league trophy from the arms of the pretenders over at Ibrox, as well as win the league cup earlier in the year, one player who probably got slightly forgotten in it all was David Turnbull.
It shouldn't be forgotten that up until he got injured just before the turn of the year, the former Motherwell star was a mainstay in the Celtic midfield. Until that point, Ange Postecoglou was mainly deploying him alongside captain Callum McGregor and Tom Rogic in an attack minded midfield that, when all three clicked, was capable of destroying teams on the day.
After being one of the very few players who actually enhanced their reputations during a tumultuous season previously, where Celtic ended the campaign empty handed as the dream of ten league titles in a row slipped away, everyone hoped Turnbull would kick on under new manager Postecoglou. Many thought that Turnbull would be exactly the type of attack minded player the Australian loves to have at his disposal and as the season got underway these predictions proved correct.
Turnbull was ever present at the start of the season as Postecoglou's men struggled. This was unsurprising as most of the squad was overhauled during the summer with only a handful of first team starters remaining from the previous campaign. Turnbull was one of them, and he would have hoped to impressive his new boss as quickly as possible. With McGregor being asked to play in what would usually be referred to as the defensive midfield position, Turnbull was being asked to play just ahead of his captain, being handed the responsibility of linking up play further forward as well as help McGregor out in the heart of the pitch.
🐂 All David Turnbull's 10 goals from our #cinchPrem title winning season is now available to watch on #CelticTV now ⤵️https://t.co/Gjl9ptUkJx#COYBIG | #cinchPrem🍀 pic.twitter.com/uTilrypnuY

— Celtic TV (@CelticTV) June 15, 2022
It was a bit of a mixed bag during the early part of the season for Turnbull. He was asked to play as the attacking midfielder in Tom Rogic's absence as Celtic went out of the Champions League early when they lost to Danish side Midtjylland. Many felt he was ineffective in the tie and didn't offer enough of an attacking threat. He improved in the Europa League qualifiers which followed however, scoring a couple of goals against FK Jablonec and providing an assist against AZ Alkmaar.
It was a similar mixed bag in the league as he started, and was substituted off, in both early league slip ups against Hearts and theRangers, doing little in either. On the other hand however he received plenty of praise for performances like the one against St Mirren, where he netted a hat-trick. Whatever the fans feelings on his form were however, his manager was obviously happy with the player as he continued naming the Scottish midfielder in his starting line up. Turnbull was to play in all 6 of Celtic's Europa League group stage matches, even scoring a goal as well as providing a couple of assists during that European campaign.
Having played in all previous rounds of the League Cup, it was no surprise to see Ange Postecoglou once again name Turnbull in his starting line up as Celtic took on Hibs at Hampden in the final, in the week leading up to Christmas. Although Celtic went on to win their first trophy of the season, it wasn't to be a Happy Christmas for Turnbull, as he was struck by the hamstring curse so many of his teammates endured during the season as the player left the Hampden pitch clearly upset knowing he would more than likely be remaining on the sidelines for some time.
It would be almost three months until we would see Turnbull take to the pitch again, in which time Celtic had signed Reo Hatate who had cemented his position in the team from the get go, putting in a fantastic performance against theRangers during that amazing 3-0 win at the start of February. Turnbull found it hard trying to regain his position throughout the rest of the season, only starting twice during that time. He did manage to score in one of those starts however, against old club Motherwell as Celtic put on a show on the last day of the season, winning 6-0.
What was looking like a very promising season for Turnbull suddenly changed when he picked up that injury back in December. Up until that point I thought his form was slightly up and down, although it was clear to see he was starting to really get to grips with what Ange Postecoglou expected from him in the matches leading up to that hamstring injury.
Any criticism of Turnbull was mainly regarding his ability to play the centre midfield role under the new manager, which required him to be a lot more mobile than had been necessary previously. It also meant he had to help out in the defensive side of things. This would definitely have been new to the player as he was used to playing the attacking midfield role which isn't quite as demanding.
Probably the main worry, and one I admit to having myself, was whether Turnbull and Rogic were able to play in the same team. Against the like of a St Mirren or a Dundee I enjoyed seeing them start together, and it often would end up with Celtic running up a big score as the opposition struggled to quell the attacking talents in our midfield. It was against stronger opposition, especially in Europe, that worried me however. It often seemed to leave Callum McGregor vulnerable, with Turnbull and Rogic's attacking tendancies often leading to us losing the midfield battle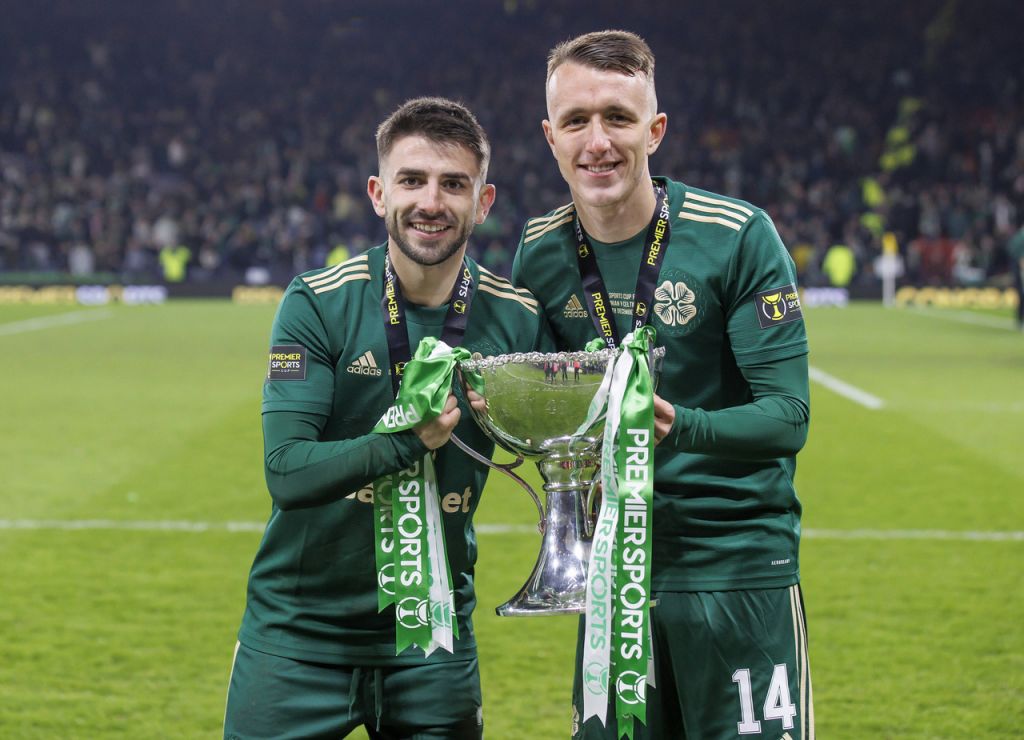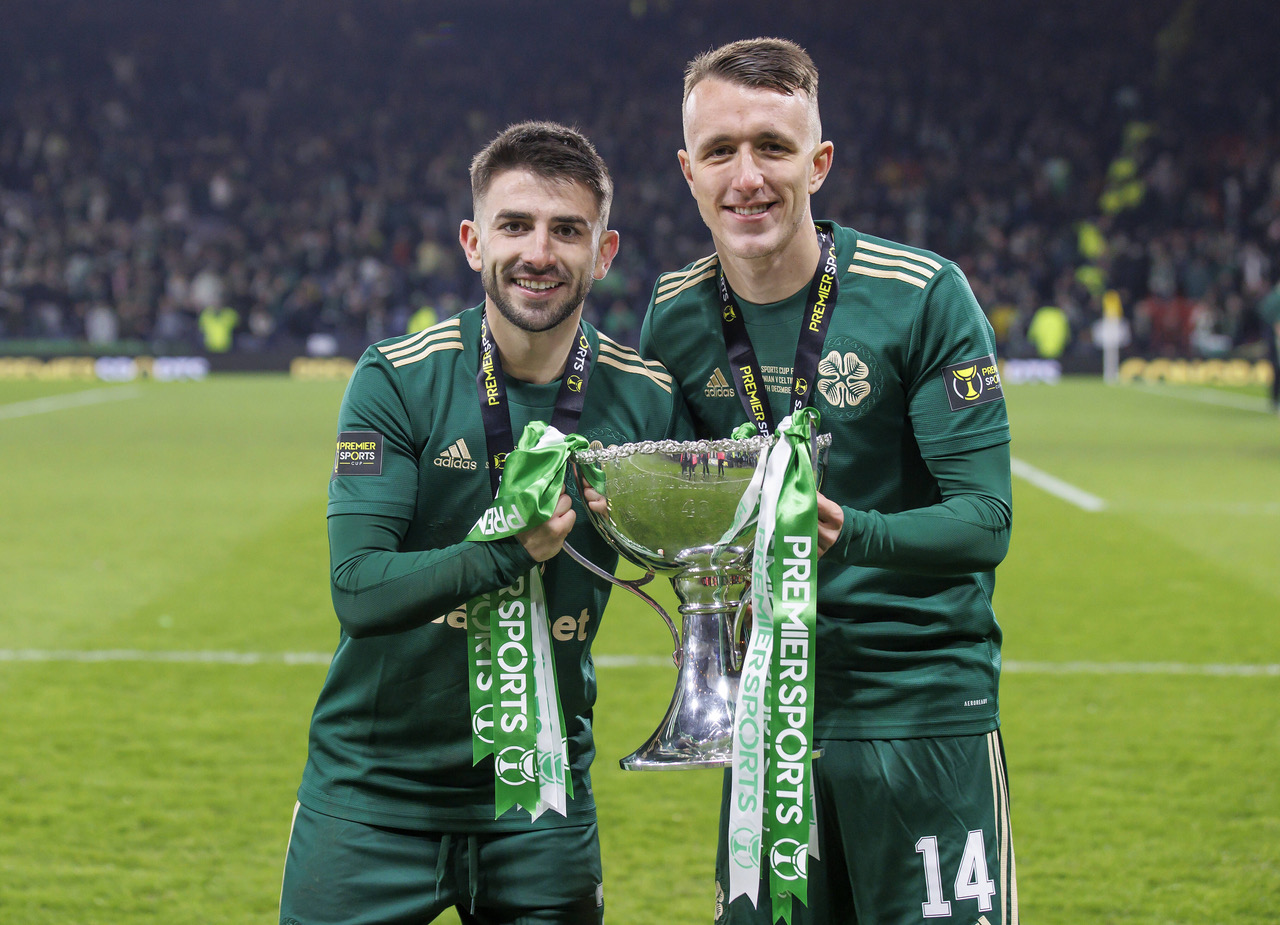 Even with the injury that sidelined him for three months, Turnbull still made a total of 42 appearances last season. Most of those since returning from injury were as a substitute although that doesn't diminish the fact that he still made an impressive number of appearances throughout the campaign. In total he managed to score 10 goals and provide 8 assists which is a great effort from a centre midfielder, especially one who missed a chunk of the season.
Turnbull is currently away with the Scotland squad which im sure will boost his confidence and remind him that he hasn't been forgotten about. After losing his position to new signing Reo Hatate whilst out injured, I'm sure he will be champing at the bit to try and regain his spot next season and I see absolutely no reason why he couldn't. Hatate started well before fading away and I will be expecting a lot more the Japanese midfielder next season, as I will discuss in my next article.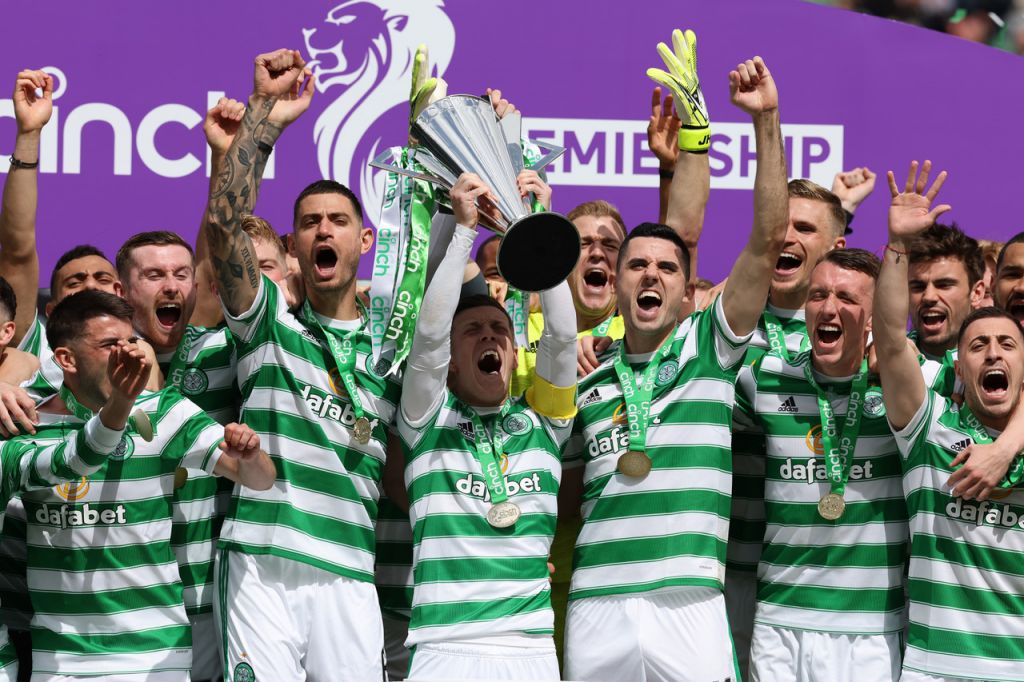 I actually think the battle between these two next season could be similar to what we witnessed with Juranovic and Ralston last season, two good players pushing each other on which is only a positive thing for Celtic. You know Ange Postecoglou isn't the type to play favourites and it will be up to David Turnbull to prove during pre season that he offers more to the team than his Japanese counterpart. Personally I think he could potentially be the better of the two but will certainly need to improve both his fitness and his defensive abilities.
To conclude I will be giving David Turnbull a 7/10. He was an important member of the team especially in the early part of the season and put in plenty of good performances. The injury was unfortunate, but he more than played his part in the teams success and will be important once again next season.
Conall McGinty
It's Father's Day this Sunday so why not order a copy of David Potter's new book, Willie Fernie – Putting on the Style and we'll get it posted straight away. You can order from Celtic Star Books – using the link below – or alternatively you can pick up a copy from any of the official Celtic Stores…

Alec McNair – Celtic's Icicle by David Potter and both Invincible and Harry Hood Twice as Good by Matt Corr are also available from Celtic Star Books.  Both of Matt's book currently come with a free t-shirt featuring Tom Rogic or Harry Hood as part of our Father's Day promotion.