With Celtic having already secured the signatures of Japanese trio Daizen Maeda, Reo Hatate and Yosuke Ideguchi as well as Irish prospect Jonny Kenny during the winter transfer window, many believed their shopping spree was complete but Ange Postecoglou was keen on recruiting another midfielder to the squad before the window slammed shut.
Initially it looked like that player would be Birmingham City's Riley McGree, however with the Australian international deciding he would rather stay in the English championship and sign for Middlesbrough than test himself at a huge club like Celtic, Ange Postecoglou turned his attention to another 'Riley' in his pursuit to bolster his midfield options.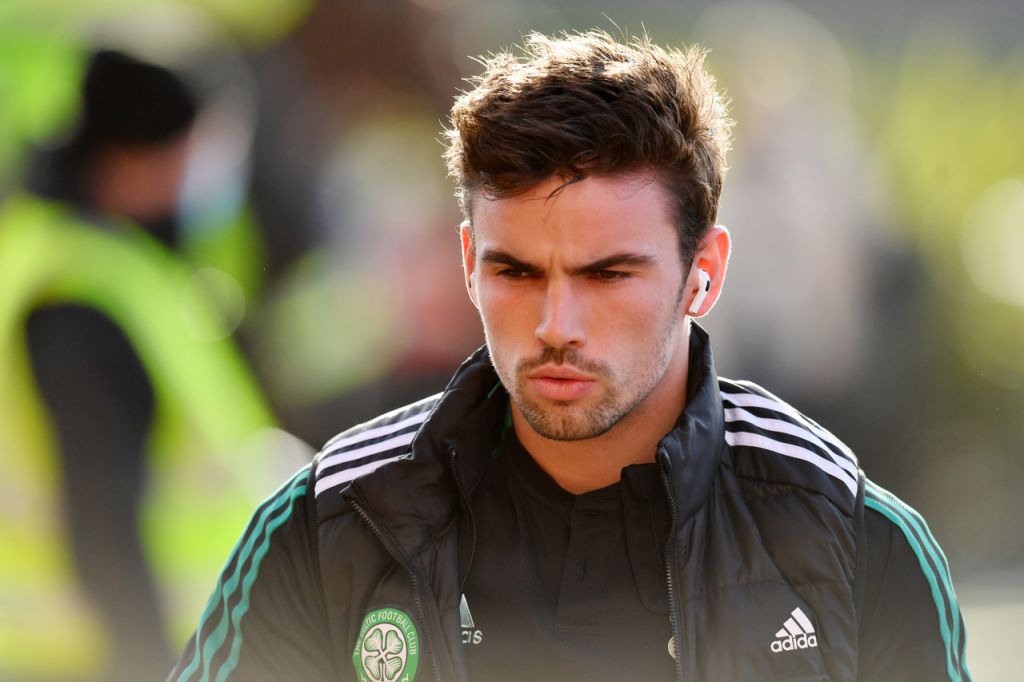 Celtic announced the signing of MK Dons star Matt O'Riley on a four and a half year deal, with the deal thought to have cost Celtic around £1.5m. His previous manager at MK Dons, former theRangers defender Russell Martin said the following regarding what Celtic fans could expect from their new midfielder, as reported at the time by the scotsman:
"He's some player' – good technically, two-footed, brilliant finisher and just a really intelligent footballer…I'm convinced he'll go on to play at the very top, but a huge part of his journey now is playing at a club as big as Celtic".
O'Riley made his Celtic debut in the first league match after the winter break, with Celtic taking on Hearts at Tynecastle. The away team won a fantastic contest 2-1, with O'Riley setting up Giorgos Giakoumakis' goal in an all round excellent performance from the new recruit, who had to be substituted off late in the game after going down with cramp. It was a fantastic way to introduce yourself to a new fan base and the Celtic faithful certainly took O'Riley to their hearts straight away.
Our new signing would go on to start the next two matches, a pair of home games against Dundee United and theRangers, where he majorly impressed once again. He gained much deserved praise for his performance against theRangers, where he played a huge part in an overall great team performance as Celtic put their title rivals to the sword in a fantastic 3-0 victory.
In the short period he had been in Scotland, O'Riley had been blown away by the atmosphere at the grounds, something he stated was brand new to him having only really experienced League One football in England previously. The fact he was able to handle these high pressured situations so easily impressed a lot of us, especially with him still being only 21 years old.
Talking about the pressure of playing in front of such a demanding fan base O'Riley said the following, as reported by thescottishsun:
"Before the game, I didn't really know what to expect. I knew the importance of the game and the magnitude of it, but I didn't know exactly what the experience was going to be like.
"When I got in that stadium and the game started I was thinking, 'This is pretty crazy'. In that sense, I was blown away. Once the game started I was fine. I found my feet again. It was a cool experience.
"I think once you play enough games you do get used to it. Even before the Dundee United game last weekend, I was pretty shell-shocked just by the number of people in the stadium.
"Being able to play that game before the Rangers match probably helped me in terms of my own headspace. I am someone who likes playing in front of a big crowd. It's what I thrive on.
"In that sense, I didn't find it difficult. I think I relish it more than a game when the number of fans isn't the best. I found it very enjoyable."
O'Riley would go on to play a total of 20 times for Celtic throughout the rest of the season. Within those games he managed to score four times and provide two assists. O'Riley really burst on to the scene at Celtic and most of us were shocked at how quickly he settled in at Parkhead. During those first few matches he was fantastic but maybe rather unsurprisingly he couldn't maintain that form throughout the rest of the season.
This isn't too say his form completely dropped off by the way, it's just that he didn't seem to have quite the same impact as the season progressed. O'Riley very rarely played the full 90 minutes of games last season although this was probably due to being in direct competition with Tom Rogic rather than any concerns about his ability to play whole games.
The battle between O'Riley and Rogic during the second half of the season was certainly an interesting one that had many Celtic fans arguing about which one we should play. Personally if both were fit I would rather Ange have went with Rogic as I thought he provided more to the team that O'Riley did. Although similar type players, I felt like if you broke each player's abilities down that Rogic was superior in most categories. It was great for Celtic however to have two players of such high quality battling it out for the one position.
As we all know Tom Rogic won't be at Celtic Park next season which means the pressure on O'Riley to perform week in week out will increase. From what I have saw so far I think the Danish under-21 star could well be up to the challenge but it's far from guaranteed. The role he will be asked to play in behind the striker is such an important one, where he will be expected to lead attacking plays, provide assistance to both the wingers and the striker on top of delivering moments of magic when his team really need him, something Tom Rogic often provided during his Celtic career.
I think it will be interesting to see if Ange Postecoglou perhaps feels that David Turnbull may also be an option in that position next season, somewhere he excelled in earlier in his Celtic career as well as his time with Motherwell. A battle between these two, who are in the same age bracket and possess a lot of the same attributes could be interesting.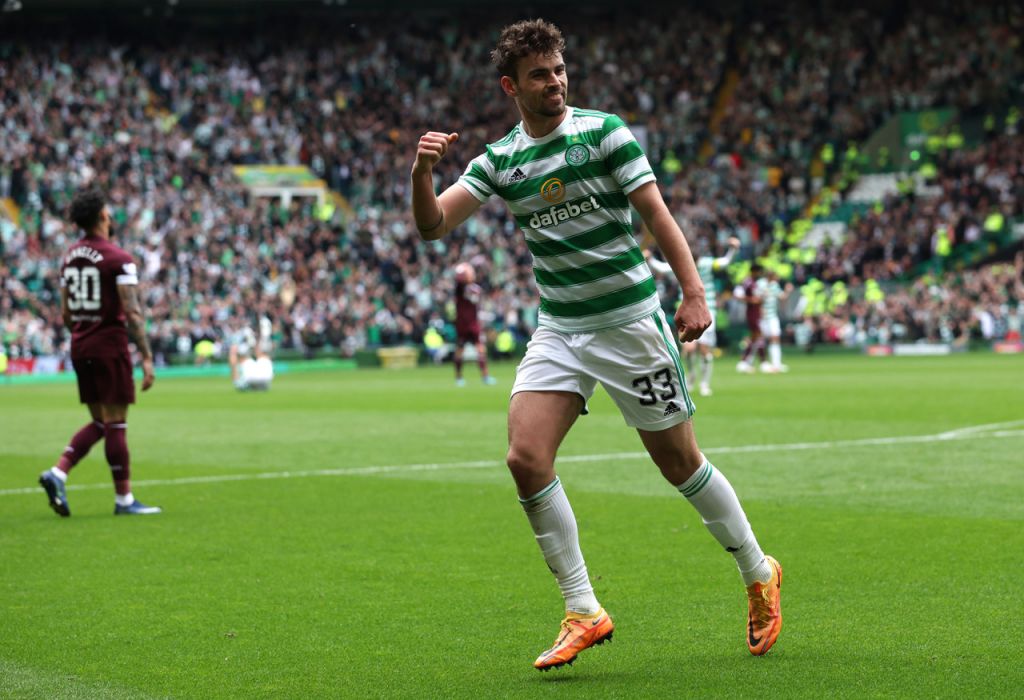 I feel like Matt O'Riley has had a good start to his Celtic career, doing his bit last season in helping deliver the title back to Parkhead once more. During that time he also managed to become established in the Danish under-21 set up, which is no easy feat in a nation brimming with underage talent. With the player now settled in Glasgow it will be interesting to see how he progresses next season. With Rogic gone it will be up to O'Riley to provide that spark that can make all the difference in close contests. Let's hope he is up to the challenge.
In conclusion I think O'Riley started incredibly well at Celtic but his form did slightly tail off a bit as the season went on, quite similar in fact to fellow mid-season signing Reo Hatate. In this regards I think that awarding him a 7.5/10 for his efforts last season is the correct outcome. Another player I will be expecting to kick on once again next season.
Conall McGinty