This may be a somewhat unpopular opinion but I see absolutely no reason why theRangers should face any punishment via the Joint Response Group or anyone else, if as has been reported, both players who breached Covid-19 regulations did so in the manner that has been disclosed.
If Jordan Jones, George Edmondson and absolutely no other players of theRangers attended a house party, and that party wasn't for any players within the squad who may or may not have been born on  31 October or 1 November, and if no other players who weren't in attendance played pass the parcel, ate all their ice cream and jelly and left the soiree prior to the police arriving and handing out penalty notices, then I see no reason for any punishment being handed out.
Footage of 'Rangers players' house party' emerges online https://t.co/ClFjoeWpc3

— Jeremie Frimpong CSC 🔟IAR💚 (@DBestseventy2) November 2, 2020
If they were was no further contact with anyone from inside their bubble at the party, and if they attended the party after their game with Kilmarnock, but then didn't attend training, and instead were instructed to self-isolate I see no reason for punishment.
Of course, there is a lot of ifs and buts there, and it takes trusting theRangers own protocols. Protocols that have had a few moments where they have played fast and loose up to now, such as the pre-season game with Dundee United and nine players played without test results being received or when the Management team of Steven Gerrard and Steven Beale played car-share Karaoke, or where there were issues with steward accreditation against Galatasaray. Apart from those minor indiscretions we have no reason to assume anything other than perfect adherence to protocols by all at theRangers.
If all of that is true, then there is no risk to teammates, no breach of protocol that you can punish the Ibrox club for. They didn't know what their players were up to and when they did, they suspended them, instructed they self-isolate and came clean. All good?
Well, I guess so. How can you really punish a club for what players do after a game with the day off work on a Monday? That would be harsh would it not?
Like when Aberdeen players went on the Colin Nish without their club being aware and breached protocols, what happened then? When Boli Bolingoli headed for his Nat King Cole in Spain, told no-one at the club and when the club became aware suspended him and immediately ensured he self-isolated, what happened then?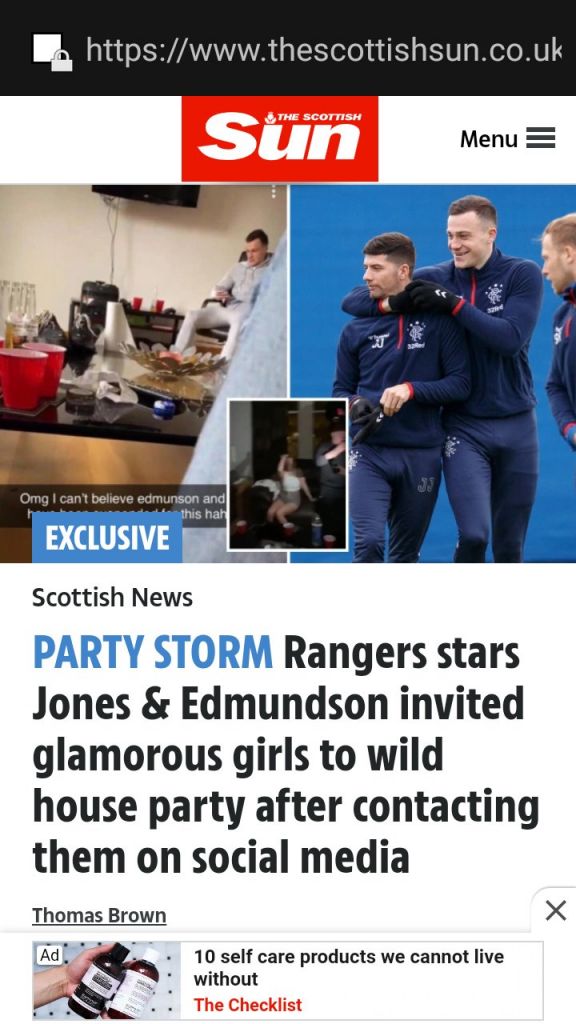 Oh yes, the Scottish Government directly intervened and Nicola Sturgeon (must have been a quiet afternoon running the country that particular day, or was there an Exams fiasco that needed deflecting from, I forget) made a very public show of her knowledge of on field football punishments and smugly and forcefully advised Scottish football they were on a yellow card.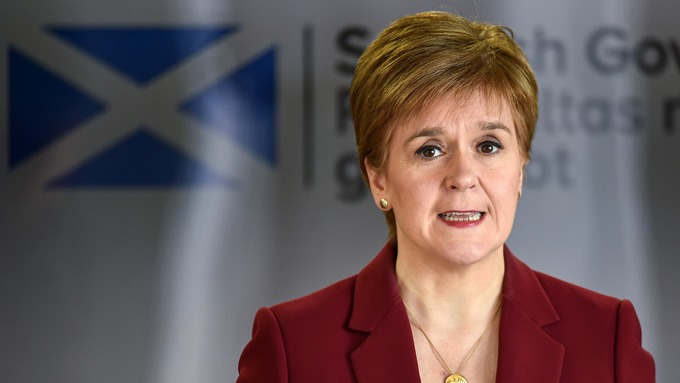 So, what is different this time? Well, it would seem things have changed. Once again protocols have been breached, again the club didn't know and once more they did as Aberdeen and Celtic prior to them, they came clean.
So, what's the difference? Well so far all I can make out is that Celtic and Aberdeen had matches postponed, their seasons disrupted and fines handed out. So, what do theRangers players and club receive? Two match postponement, fines in the thousands? Well, no they get a Holyrood statement slapping them on the back, or was it pressing a knuckle?
"We commend Rangers for taking such swift and decisive action in this instance, to protect the rest of their squad and wider public."
No further investigation, no public chastising, no 6 o'clock news, no clinical directors debating the matter on Sportsound. Nada.
I can only assume Dave Cormack and Peter Lawwell have requested conference call with the SPFL seeking some much-required clarification. Aberdeen and Celtic should both be demanding just that. Not just an answer, they deserve an explanation, with the workings all laid out.
So we now know they
1. Broke COVID rules by playing a match despite not having test results
2. Were fined by UEFA for breaking zoning COVID protocols on a different occasion
3. Two of their squad were caught by the Police breaking SG COVID rules.
Repercussions? Doubt it! pic.twitter.com/wN4khoPH0t

— Just one more thing (@johnjh67) November 2, 2020
Celtic have already dealt with the Bolingoli issue, we've also been treated with imbalance as Kieran Tierney played against Manchester City while Ryan Christie sat out the Glasgow Derby 5 hours earlier, despite being required to self-isolate at the same time. Celtic appeared mystified at the time that incident was signalled as a possibility, but we heard nothing after the fact.
On this occasion Celtic need answers, I'd imagine Aberdeen wouldn't mind being afforded the same. Let's not roll over and have our belly rubbed on this occasion please Celtic. Let's ask the questions and let us hear the answers. After all we're all playing by the same rules. Aren't we?
Niall J