It's Trophy Day at Paradise tomorrow, something that the Celtic fans have got rather used to over the past dozen years where for all but one of the past twelve Scottish Premiership campaigns Celtic supporters have celebrated their team's triumph as the club captain and manager get their hands on the trophy into a second decade of domination of the Scottish game for Celtic football club.
And after the party inside Celtic Park tomorrow for the match against Aberdeen which is being broadcast live on Sky Sports with an early kick-off time of 12.30pm, tens of thousands of Celtic fans will head into the Gallowgate area of the city for the now traditional street party where there will be fun and games as the Celtic support celebrate yet another title win and declare the city of Glasgow as being green and white.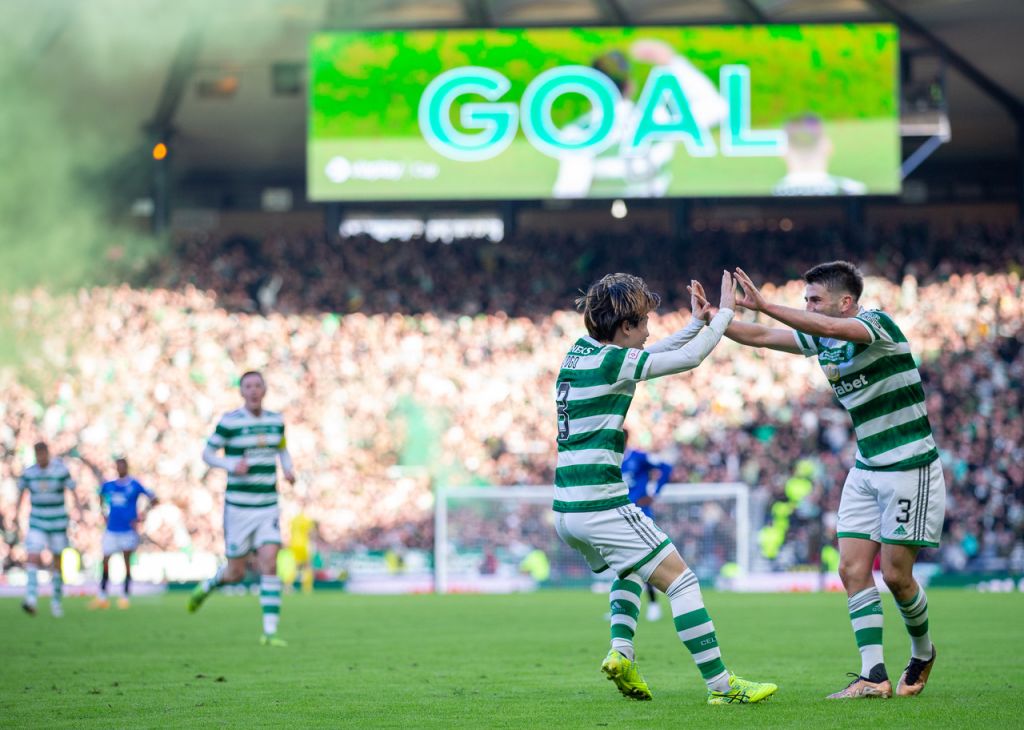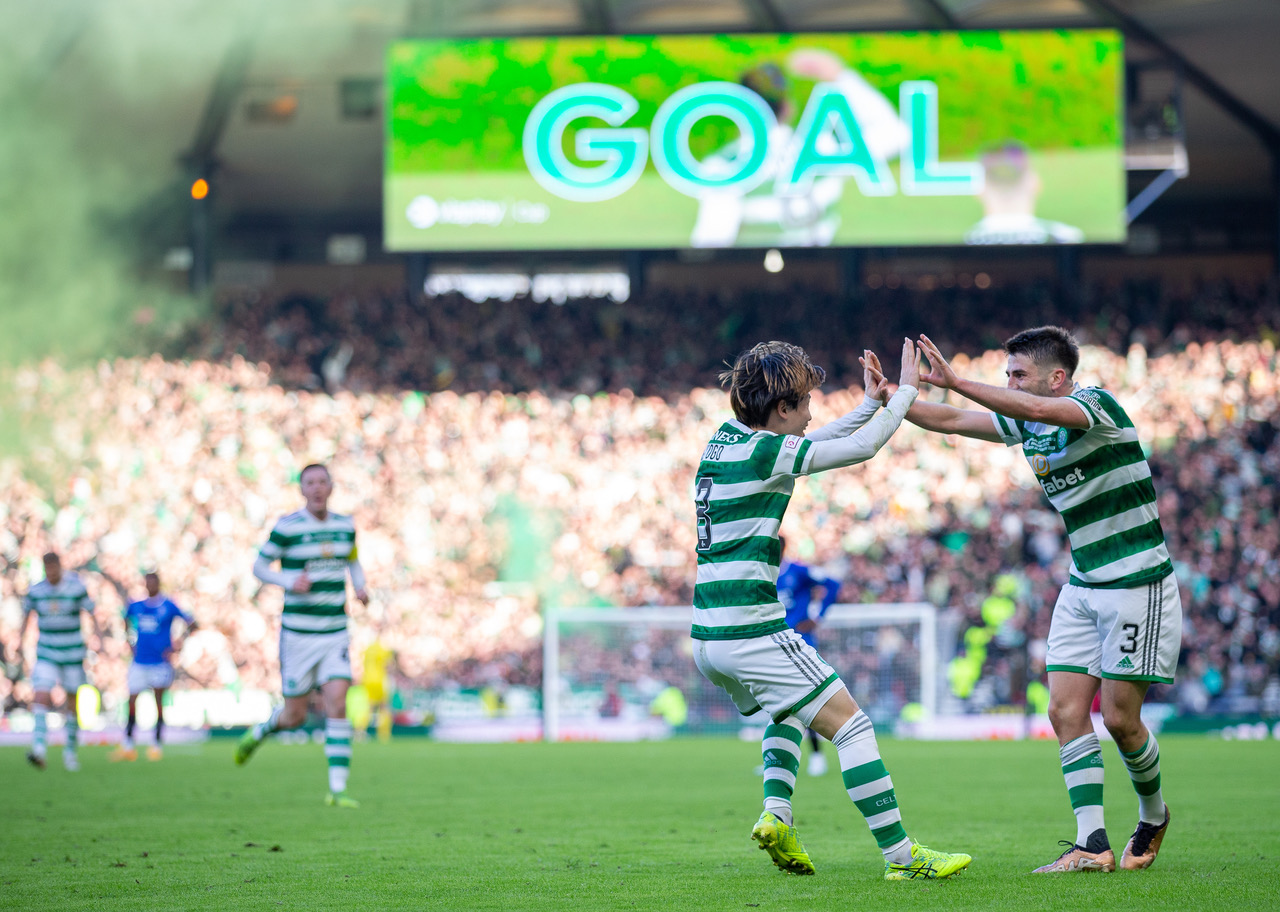 Of course this isn't the first notable achievement this season for Ange Postecoglou's side. On Sunday 26 February theRangers under new manager Michael Beale were defeated in the Scottish League Cup Final and that set off more Celtic celebrations in the city. That left the former QPR manager with the Scottish Cup as his best chance of silverware this season as Celtic had built up a comfortable lead at the top of the Scottish Premiership and remained uncatchable due their winning ways which Celtic fans in Australia using pokies online certainly benefited from. The Hoops were relentless in picking up win after win and the three points from each match. Michael Beale was somehow hanging onto the green coattails but essentially he was unable to make any dent in that Celtic lead.
So when the two sides met for another Glasgow Derby in the Scottish Cup semi-final the stakes were high. The day before Championship side Inverness Caley Thistle booked their place in the Scottish Cup Final, which this year takes place on Saturday 3rd June. So both Ange Postecoglou and Michael Beale were well aware that getting over the semi-final hurdle would give their side a great chance of lifting the Scottish Cup, with the Highlands set to be long odds outsiders in the 2023 Scottish Cup Final.
Agne Postecoglou won that semi-final and the Celtic fans celebrated in fine style. A week later on Sunday 7th May, Celtic won 2-0 in the Scottish Premiership away to Hearts to wrap up the title and set up tomorrow's Trophy day celebrations.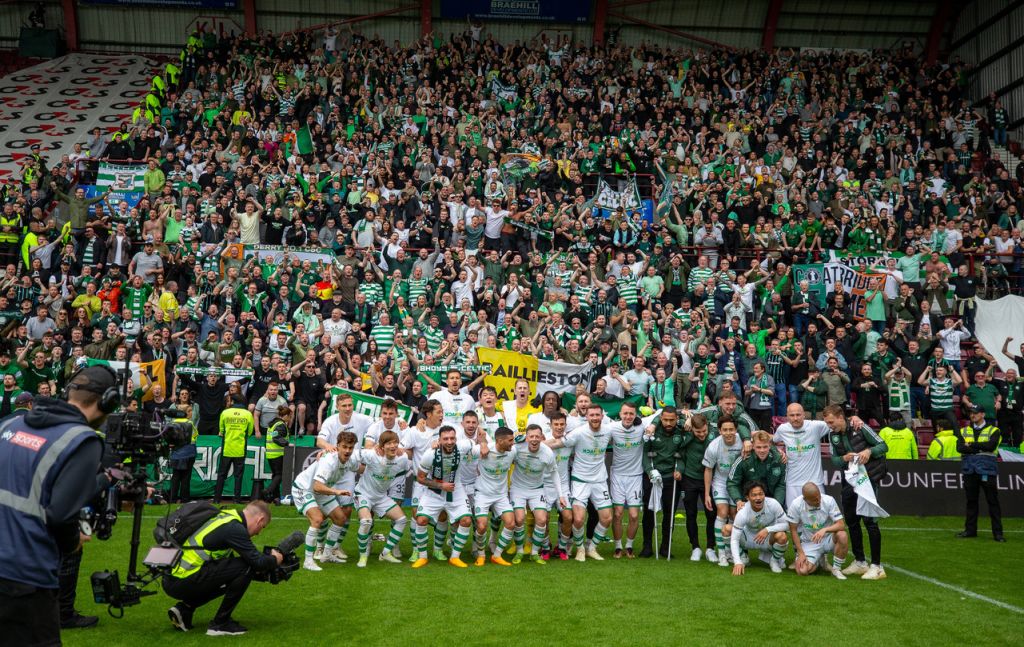 Since that win at Tynecastle Celtic have certainly slipped down a gear or two, with the Australian manager rotating his squad and giving numerous fridge players some much needed game-time. Postecoglou describes it as a sink or swim policy and one or two might have reason to regret failing to impress when given an opportunity.
A 3-0 defeat to theRangers – finally Michael Beale got a win over Celtic at the fifth time of asking since his arrival in December – but it was in a Dead Rubber with the Summer Bragging Rights at stake, an award seemingly created by Sky Sports on the day of the match. That was followed by a 2-2 draw at Celtic Park against St Mirren last Saturday and then a 4-2 defeat at Easter Road in midweek to give Celtic a grand total of one point from nine since winning the league.
Postecoglou called this 'junk time' but he is well aware that the winning focus needs to be restored on Trophy Day against Aberdeen because the celebrations would be dampened by anything other than a Celtic victory and more importantly, serious questions would be getting asked ahead of the Scottish Cup Final against the Highlanders.
Inverness Caley Thistle are a relatively new club yet they have caused Celtic real problems over the years, three times knocking the Glasgow giants out of the competition, first at Celtic Park, then in the Highlands and most recently at Hampden in a semi-final.
So the Celtic support has reason to be wary of Inverness Caley Thistle who will have been watching with great interest as the wheels came off the Celtic winning machine and defensive vulnerabilities, in the absence of Celtic's mainstay defender Cameron Carter-Vickers whose season ended after the semi-final win over theRangers when he underwent surgery on a troublesome knee injury that he'd been carrying throughout the season.
It's time for the real Celtic to re-surface and for a double Celtic celebration as the Scottish Premiership win is celebrated then a record breaking eighth Treble is secured for the club at the expense of Inverness Caley Thistle who surely cannot be expected to live with a Celtic side once again firing on all cylinders.