The Celtic Star's Will Lancaster spoke to Portuguese football lover and Proxima Jornada creator Aaron Barton this morning, to get an expert insight into how Celtic's newest tricky winger could fare at Parkhead.
Proxima Jornada was started by Aaron after he developed a love for the Primeira Liga, and the site has gone from strength to strength; developing a huge following across the world, despite the relatively short time span since the website was created.
And, as an English native who obsessively watches, talks, and embroils himself with practically anything to do with Portuguese football, it only felt right to get Aaron's opinion on Jota's arrival in Glasgow.
We are now @FC_Basel_en superfans, as well as @GetafeCF and @CelticFC amongst many others.. pic.twitter.com/21HUau5kSb

— Próxima Jornada (@ProximaJornada1) August 31, 2021
Aaron, brilliant to speak to you about the signing of Jota for Ange Postecoglou's men. What are your initial thoughts on the deal?
"I'm glad it's all been agreed and confirmed.
"To be honest, I think it could be a little bit of a rebirth for him. What you're getting is an insanely talented player; when you talk about high ceilings, he is a player with a very, very high ceiling."
Can you tell us a bit about Jota – what can Celtic fans expect from him realistically?
"He's tipped to be one of the brightest prospects to come out of Portugal in his age bracket. Going back three or for years, he was the joint-Golden Boot winner of the Under-19 Euros, him and Francisco Trincao (who is now a star player for Wolves on loan from Barcelona).
"Also, the Under-17 Euros, he was part of that team as well – he won both tournaments, so he's really highly rated.
"In terms of his playing style, he can play on the left and the right – but he's not one of those wingers that will just smash it past you and try to beat you for pace; he's a really tricky winger and likes to beat his man.
"Sometimes it can be his undoing, he does like to go back and do his man again – it's in that very Portuguese dribbling style of running with the ball, coming almost to a standstill, throwing in a couple of step-overs and then beating the man and going.
"We saw Nani, Ricardo Quaresma and even Cristiano Ronaldo all do that same stance – they'd never be sort of just kick-and-run merchants, and Jota fits the same bill as well.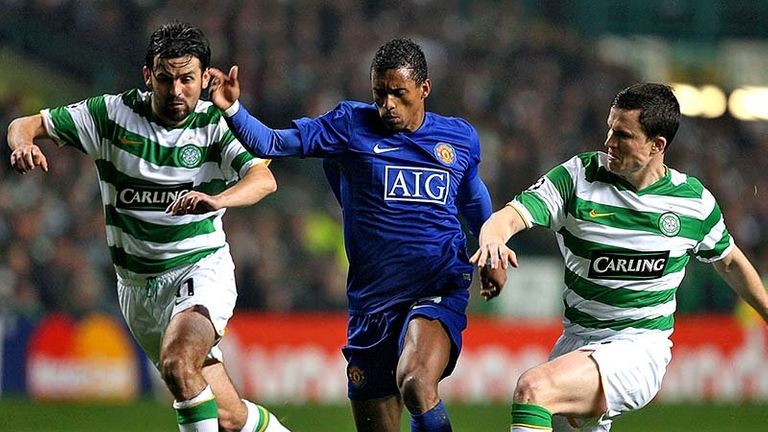 How would you define his career so far?
"A downside is he hasn't played a lot of senior football – but one thing you've got to remember is when he was playing for the Benfica B side, it's not like in England with the youth team setup; the Benfica 'B' side play in the Portuguese second division, so he has at least been playing against men and established teams as part of the Benfica B team.
"He knows what it's like to come up and play against men, and he spent a season at Real Valladolid, so he's shown little glimpses here and there – but as I say, now is the time for him to start kicking on and get that game time under his belt.
"That is one thing I am going to be interested in, especially under Ange. I have watched a few of the Celtic games and had a little look at the manager's profile, and he likes his teams to press high and have a lot of energy.
"It will be interesting to see how Jota fits in to that, because in terms of fitness he doesn't really tend to play ninety minutes. When he starts, he tends to come off around the hour mark and when he comes on it is around the same time. Especially at Valladolid, he was only really playing half an hour here or there so it will be interesting to see if he can get up to speed.
"He is such an impressive player, though – the technical skillset and the technical quality he has is undoubted – no one has ever questioned that. In terms of the ingredients he's got, it's just about making it work.
"And, for one reason or another – especially at Benfica under Jorge Jesus – he isn't going to play much football. It made sense for him to go somewhere."
Can you see him excelling at Celtic then, given the above and how you perceive him to work in attacking sides?
"Celtic is a different move, as well – it's a different move than Valladolid at least – because even though La Liga is stronger than the SPL, and no-one is arguing that – in terms of game time, he's now not playing for someone like Valladolid who are playing towards the bottom of the table and don't have a lot of possession.
"He's now playing for a massive club, a historic club where there is weight of expectation on the shirt, and he will know that. He'll know the fans will expect that of him.
"But, he is also going into a team where he will have more of the ball as teams will sit a bit deeper. It's like Porto, Sporting and Benfica in Portugal – the lower-end teams will allow those big three to have the ball and try to hit them on the counter, so it will be interesting to see how he can get beyond the lines.
"He'll be made up – I'm hoping to get to Celtic Park this season to see him, so I hope he's on the team sheet!"
Big thanks to Aaron for contributing – you can follow Proxima Jornada on Twitter by clicking this link, here – or alternatively you can follow Aaron's personal account for more Jota news, updates and insight here.