The heading could, in reality, cover many subjects for discussion; in truth, football fans can be as fickle as a one night stand. However, the recent speculation regarding JJ and GG moving on has, once again, highlighted what, for me, is a massive change in the way we think about our club in particular, as well as the game in general.
Don't get me wrong folks, this isn't a case of some auld geezer longing for the return of the days when just pulling our beloved jersey of over their head was enough for some kids born and raised in our wonderful wee country: no, I'm too long in the tooth to believe in utopia.
We now, (myself included) speculate as to how much profit the club will earn as a result of successfully finding the proverbial gem plying his trade in some far-flung league. Again, I totally get it: it is what it is; but I think it can also be said it's the very definition of short-termism.
Alas, it has to be said, we have also lost out on some of our most promising youngsters who chose to seek a different career path elsewhere. That, of course, is entirely as it should be: they had every right to make that choice.
Probably doesn't need to be said; but what this situation really tells us, is that the scouting department is absolutely vital to the continued success of our club; whether us auld geezers like it or not. Wouldn't it be nice though, if we found a Calmac, or a Forrest?…or even another KT? Ano, Ano, nostalgia is a thing of the past!
Be nice to each other.
Frank Owen
Well known member on Celtic Noise.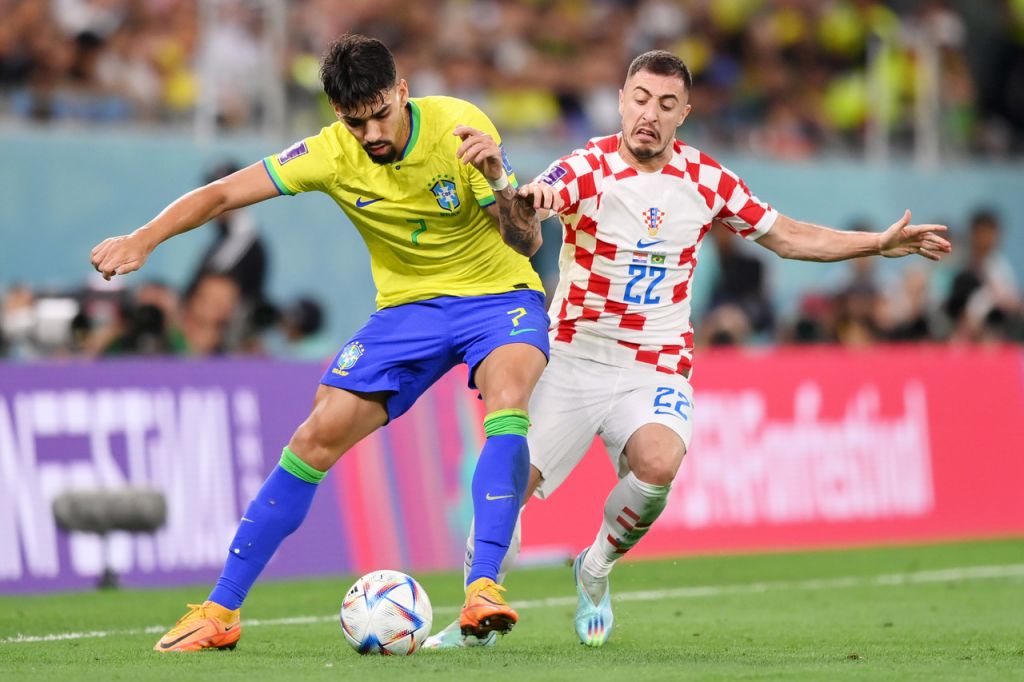 Realism set in for me years ago…we are a selling club, there nae money in the Scottish game, we are unable to compete with big boys of Europe, yes we may land a lucky blow every once in a while and give the Barcelona's of the world a bloody nose, but in reality we're Southampton's feeder club, we need to sell our players while their stock is high, JJ has had a magnificent World Cup, far better than I ever expected, we got him for £3.5 million, I've seen respected sites now quoting him as a £30 million player he totally shut down Neymar in the Brazil game, the big boys are sniffing about him, another fine performance v Argentina and that figure is achievable.  Players come and go..but they always leave a wee piece of their heart at Paradise.
Bellshill Bhoy
Well known member on Celtic Noise.
Celtic to offers for Juranović after the World Cup pic.twitter.com/kKqwdTdYB8

— KFC UK (@KFC_UKI) December 9, 2022
Don't think there is any club in the world that is not a "selling club" one way or another. For me it's how we manage the team development and we seem for once to be on top of that with Ange unlike as the 10 unraveled it was quite clear any planning had gone out the window. Control of the process is what we need and at least we seem to have that just now, but it is easily lost, Mr Lawwell please note.
Lmcbhoy
Well known member on Celtic Noise.
I have become resigned to the fact that Celtic have to sell to keep ahead and now that Lawwell is at the forefront again (he never went away) it will only increase with huge bonuses to the board AGAIN. On another point having watched the WC and not seen a accidental hand ball being punished. I hope the MIB are watching and if they do not toe the line like the rest of the World I am sure our board will respond (H,mm).
Croppybhoy
Well known member on Celtic Noise.
Unfortunately we are a huge, small-market club; constrained by the limits of the league we are trapped within. There is only so much we can afford to pay a player within the context of income and salary structure.
The signing of Alistair Johnston reflects the reality that JJ is probably moving on this year. However, AJ is something of a utility defender as he has considerable experience at CB as well but when you consider the types of offers undoubtedly coming in for JJ and the level of wages they will involve you can hardly blame club and / or player from embracing the financial realities.
When KT left I felt bitterness and betrayal but that was more selfish than KT's decision. A player like KT who obviously dedicated himself to being the best is going to want to play at the highest possible level and the amount of effort and dedication he put in deserves the highest possible reward.
JJ will move on probably sooner than later; end of the season would be my guess. But, given his current profile, our league position and the limits to game time his presence would put against AJ's development I wouldn't be surprised if he goes in the next window. Particularly given there's no more Euro football demands on the squad or showcasing opportunities this season.
If the significant transfer fee is transparently applied to providing Ange with the best available players and coaching staff and improving facilities for team and fans alike, rather than lining pockets, I can see no reason to be upset.
26+6=1
Well known member on Celtic Noise.
Feel free to sign up and join the conversation on Celtic Noise, the friendly Celtic fans forum run by The Celtic Star…