CELTIC look to have reached agreement to play in Lyon's four team summer tournament alongside Nice with one other French side still to be arranged. That side will apparently NOT be Rennes after Celtic's Europa League opponents from last season have reportedly declined the invitation.
When news emerged a few days ago that Lyon were planning this competition to help get match fitness back for sides whose league had been called early, the club President mentioned that he'd be looking at Scottish involvement – and predictably the hacks all jumped on this to mean that THE RANGERS and Celtic were set to receive an invitation.
Celtic recently sold Moussa Dembele to Lyon €20m and obviously have a relationship with the French side. The Rangers? Who knows but with French authorities allowing up to 5000 supporters into grounds from 11 July, it would seems reckless for Lyon to have supporters from both clubs descend on the city which is in central France.
Tiago Jacekniak, a credible French football source on social media, seems to have confirmed that his side won't be taking up the Lyon invitation but Nice and Celtic have accepted.
Pour info, Rennes a refusé de participer au « Tournoi de Lyon ».
L'OL cherche toujours une quatrième équipe après avoir les accords de Nice et du Celtic.

— Tiago Jacekniak (@youngjouster) June 24, 2020
This translates as "For you information, FYI, Rennes refused to participate in the "Tournoi de Lyon".
OL are still looking for a fourth team after having reached the Nice and Celtic agreements."
Tiago Jacekniak explained the problem for Rennes appears to be a financial one.
"The problem of finding teams relates to the financial aspect. OL do not invite clubs, they have to pay all the costs (about 120k € ). In addition, the TV rights have not been (yet) sold so no one is sure of getting their money back …"
You would imagine that there would be a reasonable chance that the television rights would be snapped up or Celtic might even decide to offer these matches to season ticket holders on the new Virtual package included with the season ticket this season. (There's speculation today that 30,000 could be allowed inside Celtic Park by the end of August).
Le problème de trouver des équipes porte sur le volet financier.
L'OL n'invite pas les clubs, ils doivent prendre tous les frais à leurs charges (environ 120k€).
De plus, les droits TV n'ont pas été (encore) vendus donc personne n'est sûr de récupérer son argent…

— Tiago Jacekniak (@youngjouster) June 24, 2020
Celtic France asked Tiago if the information was 100% accurate, receiving the reply: "This is what is announced to other clubs. I cannot confirm that this is a 100% sign."
Tiago Jacekniak then turned his attention to the Daily Record coverage of his news.
Bien que ça flatte un peu mon égo, on peut s'interroger sur le travail journalistique de certains journaux.
Ceux qui me suivent savent que je ne balance pas des infos en l'air mais comment en sont-ils sûrs ? pic.twitter.com/uCBFThtrh2

— Tiago Jacekniak (@youngjouster) June 25, 2020
"Although it flatters my ego a little, one can wonder about the journalistic work of certain newspapers. Those who follow me know that I do not throw information in the air but how are they sure?"
Took him two minutes to suss out the Record – brilliant! Maybe we'll buy him a pint in Lyon!
Celtic are also looking to play a friendly in Paris against Champions PSG later next month and there is news today that flights to France can resume. We'll be there to give The Bhoys a Cheer – if they'll let us!
And it will be nice to see Moussa Dembele playing again!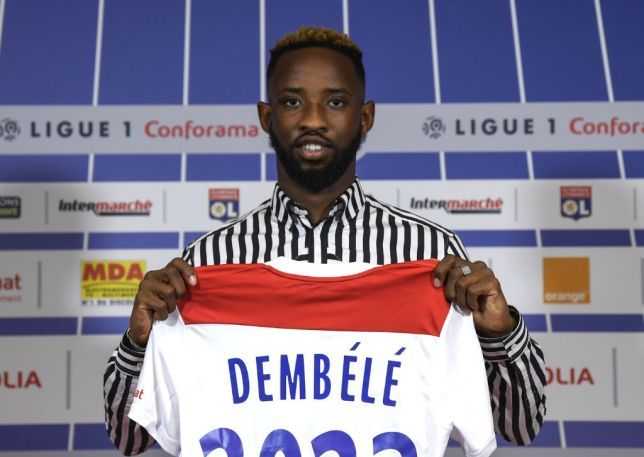 Celtic have some rather unhappy memories of playing at the old Lyon stadium – Henrik Larsson suffered that horrendous leg break there and we also exited the Champions League after Bobo Balde was deemed to have handed late in the game. The penalty was scored and that was that. The new stadium is rather special.